Post-hardcore icons envy on their 10 best songs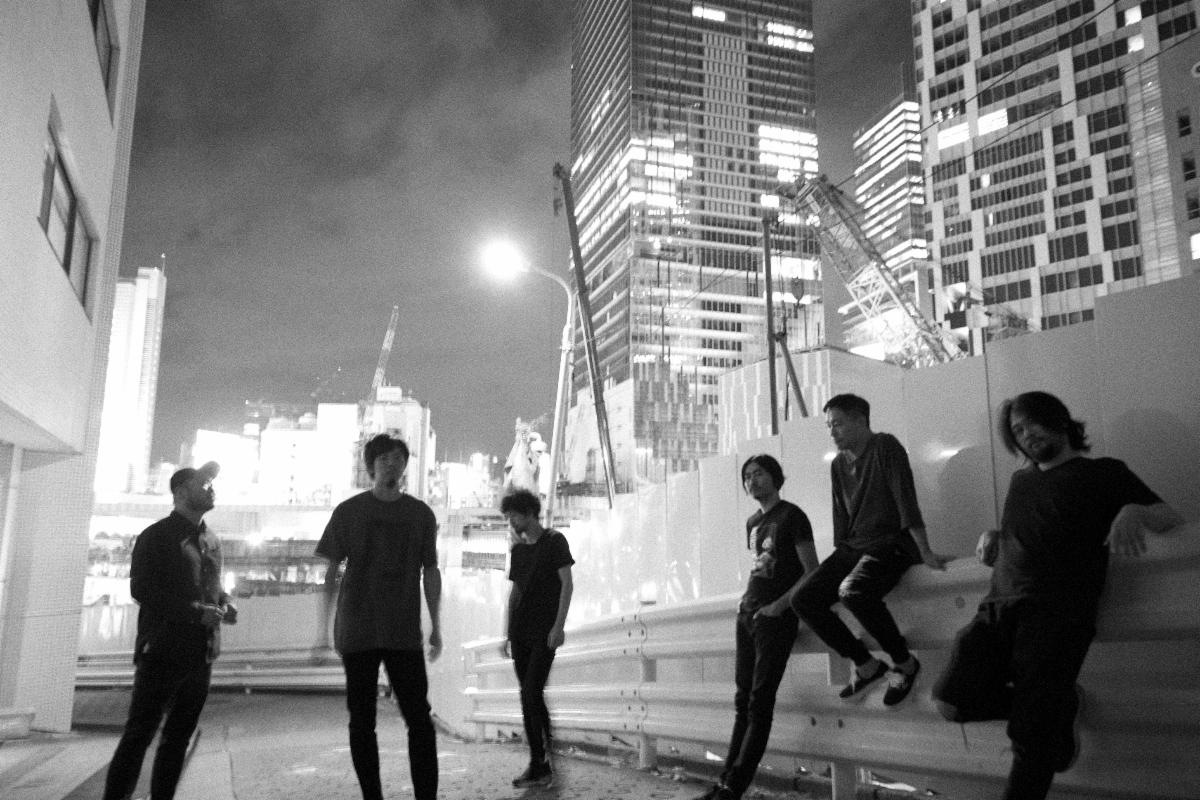 Once a hardcore band, then a post-hardcore band, to something more like the most blistering post-rock band in the world, Japan's envy have never been easy to categorize. Formed in the mid-'90s after the end of the short-lived Blind Justice, envy issued a series of early releases like Breathing and Dying in This Place…, whose short duration came packed with one explosive screamo anthem after another. If there's a constant in their career, however, it's progression, and within a half-decade they had delivered one of the new century's definitive, innovative post-hardcore releases, All the Footprints You've Ever Left and the Fear Expecting Ahead, which remains one of their most climactic, triumphant moments as a band.
However, a lot has changed for envy since then. They've explored different facets of their sound, delving into a more epic, atmospheric approach on subsequent albums, as well as having gained and lost different members since their formation in 1995—including vocalist Tetsuya Fukagawa, who departed the band after 2015's Atheist's Cornea, and then rejoined the group to deliver their outstanding new album, The Fallen Crimson.
We asked envy—Fukagawa, guitarist Nobukata Kawai, bassist Manabu Nakagawa and guitarist yOshi—about their 10 favorite songs from throughout their career.
---
"Limitation"
from From Here to Eternity
(1998; HGF)
Tetsuya Fukagawa: This song was written in an instant by me and our guitarist Nobukata when we were at my house. I remember writing the lyrics about deciding to be myself in a time when I had a feeling of distrust and anger. It is a song I still cherish.
Manabu Nakagawa: The previous album (Breathing and dying in this place…) was an extension of the predecessor band (Blind Justice), but from From Here to Eternity, it was a transitional work that became the current musicality of envy. The lyrics have become Japanese, and I think this song is the cornerstone of envy itself.
---
"Mystery and Peace"
from All The Footprints You've Ever Left And the Fear Expecting Ahead
(2001; Temporary Residence)
Nakagawa: envy has a lot of songs that are made up of turn and conclusion, and this song is one of them. The development is intense and it is beautiful. At this time I was using a fretless bass. I had a lot of trouble with it but it was fun. There is a peculiar sound in this song.
---
"Dawn and Gaze"
from The Fallen Crimson
(2020; Temporary Residence)
Nakagawa: This is the first song we wrote with the new line-up. It is a great song which perfectly expresses a new beginning.
Nobukata Kawai: In April 2016, our vocalist Tetsu left the band, and we somehow escaped from breaking up at the last minute. For four years it was a series of hardships, trial and error. Looking back over the years, we expressed the joy of purely making music with our friends again. The composition was completed in an instant, including the arrangement. It was as if this song was waiting for us.
---
"The Light of my Footprints"
from All The Footprints You've Ever Left And the Fear Expecting Ahead
(2001; Temporary Residence)

Fukagawa: I was surrounded by fear from artifacts or words, repeating eras which affected me by the books I read and the anxiety I was feeling around this period. But I remember it was the lyrics I wrote that gradually found hope.
---
"A Will Remain in the Ashes"
from A Dead Sinking Story
(2003; Temporary Residence)

Fukagawa: This song includes lyrics about how it felt when a bandmate who we had built a friendship with while touring different places committed suicide. I saw him last, and decided to write a song. I put his voice in the song. Touring with him was a great experience and a great memory.
---
"A Far Off Reason"
from Compiled Fragments 1997-2003
(2005; Songzai/Temporary Residence)
Nobukata: From this period, I often used modulation effects. It was also a time when I strongly felt the difference between myself and society. I wanted to express such a scene in which I was walking slowly in the city, but the surrounding scenery was moving at high speed, leaving me behind.
---
"Footsteps in the Distance"
from Atheist's Cornea
(2015; Temporary Residence)
Nobukata: It is one of the songs that I felt was a bit too poppy when I composed it. I actually hesitated to let the members of the band listen for a while. I think this song wouldn't exist if the other members didn't accept it at the first rehearsal. It's a song that is very fun to play live.
---
"Echo Regenerates"
from The Eyes of Single Eared Prophet
(2000; HGF)
Nobukata: The first song of The Eyes of Single Eared Prophet, a release from 20 years ago. After this record, we released All the Footprints You've Ever Left and the Fear Expecting Ahead, but I remember that it didn't lead to better sales because the album was released with a short period of promotion. It's a rough take, but all five songs are my favorites. These early records have recently become available for digital distribution.
---
"Fingerprint Mark"
from The Fallen Crimson
(2020; Temporary Residence)
Nobukata: Irresponsible statements on the internet really kills people. In my opinion, freedom of speech does not mean freedom to write anything you want somewhere where people can't argue, and where they don't even know the whole issue. "Do not speak from your imagination. Do not judge everything"
---
"The Spiral Manipulation"
from All The Footprints You've Ever Left And the Fear Expecting Ahead
(2001; Temporary Residence)
yOshi: I recall the days when I was 14 years old, living in Beijing, China. I was more into early punk/hardcore/ska bands and there were quite a few good bands in Beijing during that time. Reflector, Brain Failure, Anarchy Jerks etc. I remember my good old friend Jimmy (R.I.P.) took me out to a show one night, and the band playing just blew my head off. It was envy. They were playing with a 30-watt bass amp by a half broken (no, it was broken) microphone hanging down from the top, absorbing and picking up every single piece of dirt and distortion ringing from the city. I remember one guy was getting beaten up during the show and I felt nothing about it because it was a general scene there. And moreover, envy overwhelmed the crime scene. This is the song.
---
Support our Site—Subscribe to Our Patreon: Become one of our monthly patrons and help support an independent media resource while gaining access to exclusive content, shirts, playlists, mixtapes and more.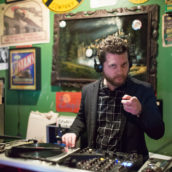 Jeff Terich
Jeff Terich is the founder and editor of Treble. He's been writing about music for 20 years and has been published at American Songwriter, Bandcamp Daily, Reverb, Spin, Stereogum, uDiscoverMusic, VinylMePlease and some others that he's forgetting right now. He's still not tired of it.