10 Double Albums That Make Better Single Albums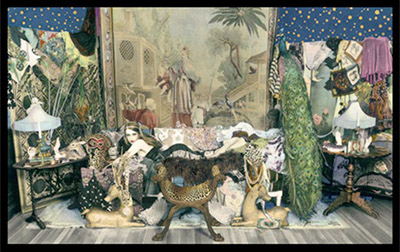 Last week we took a look at 10 Essential Double Albums — the 2LP (or CD) masterpieces that not only justify their length, but seem to grow stronger with all the extra material. But this week is all about the flipside: double albums that would work a lot better if some of the songs were trimmed. There have been a lot of 2 and 3LP albums released in the past 40 years, most of them in the '70s, and very few of them actually seem to require that much vinyl surface. Some just need a slight trim, others need a complete buzzcut, but they could surely use some editing. There are those who think the practice of self-editing albums goes against the idea of an artist's intent, but art is as much about the listener/consumer as it is the artist, and I wouldn't have suggested any of these if I didn't already enjoy the albums quite a bit to begin with. Also: lighten up, dude. So, here are 10 examples of albums that go from good to great with some carefully chosen cuts.
Frank Zappa and the Mothers of Invention – Freak Out!
(1966; Verve)
Suggested Tracklist:
A: 1. Hungry Freaks Daddy, 2. I Ain't Got No Heart, 3. Who Are the Brain Police, 4. Motherly Love, 5. How Could I Be Such a Fool
B: 1. You Didn't Try to Call Me, 2. Any Way the Wind Blows, 3. I'm Not Satisfied, 4. Trouble Every Day
It appears that people fall into one of two camps when it comes to Frank Zappa — they either "get" him or they don't. And I'll freely admit, most of his stuff eludes me. For someone who recorded something on the order of 70 albums, it seems unlikely that anyone could truly love all of it, especially given how much of his career was either extended jams or "satirical" buffoonery. But even before he got into his most absurd phase, Zappa displayed an indulgent side. His debut with the Mothers of Invention, for instance, is a double album. Some of it is a little too jokey, some of it is just bizarre (dialogue between Suzy Creamcheese and her conscience, anyone?). But there's a short, sharp and glorious psych/garage rock album in there as well, and clipped to a brisk nine tracks, Freak Out! is a hell of a ride. Maybe I'm missing the point, but I'm pretty sure listening to Zappa implies that any and all rules don't apply.
---
Todd Rundgren – Something/Anything?
(1972; Bearsville)
Suggested Tracklist:
A: 1. Wolfman Jack, 2. I Saw the Light, 3. It Wouldn't Have Made Any Difference, 4. It Takes Two to Tango (This is for the Girls), 5. Marlene, 6. Cold Morning Light
B: 1. Hello, It's Me, 2. I Went to the Mirror, 3. Couldn't I Just Tell You, 4. Torch Song, 5. Dust in the Wind
Pop albums, usually, are best when they're concise, snappy and leave the crowd wanting another helping. Todd Rundgren apparently doesn't subscribe to this philosophy, or certainly didn't in the '70s, when he released Something/Anything?, a double LP chock full of power pop, blue-eyed soul and jokey novelties. At his worst, Rundgren is still pretty good, but why keep a bunch of songs that are merely okay when you can let the gold shine more brilliantly on its own? Almost all of side four is just Rundgren dicking around with some Zappa-lite ideas anyhow. He was much better at making lush, pretty pop tunes and straightforward rockers.
---
Elton John – Goodbye Yellow Brick Road
(1973; MCA)
Suggested Tracklist:
A: 1. Grey Seal, 2. Benny and the Jets, 3. Candle in the Wind, 4. All the Girls Love Alice, 5. I've Seen That Movie Too
B: 1. This Song Has No Title, 2. Goodbye Yellow Brick Road, 3. Harmony, 4. Saturday Night's Alright for Fighting, 5. Funeral For a Friend/Love Lies Bleeding
I'll admit to being a little surprised that Elton John didn't release more double albums, given that he rose to prominence in the '70s and cranked out some pretty epic tunes. But he wrote pop songs and not prog-rock opuses, and maybe that's what makes the difference here. His one major double-LP, Goodbye Yellow Brick Road, is a fairly lengthy one, and its best track is also its longest, the 11-minute "Funeral For a Friend/Love Lies Bleeding." I'd say that in itself makes the album a success, though it's not by any means perfect. No, there's really no need for "Jamaica Jerk Off," for instance, and sequencing wise, "Funeral," though an awe-inspiring opener, sort of makes the rest of the album disappointing by default. A few tracks trimmed, a couple shuffled around, and Goodbye retains its majesty without sacrificing momentum.
---
Fleetwood Mac – Tusk
(1979; Warner Bros.)
Suggested Tracklist:
A: 1. Sisters of the Moon, 2. Think About Me, 3. Sara, 4. Angel, 5. Over and Over
B: 1. I Know I'm Not Wrong, 2. Walk a Thin Line, 3. That's Enough for Me, 4. Tusk, 5. Brown Eyes, 6. That's All for Everyone
I've read Tusk described as an album that sounds like cocaine, which, if intended as a compliment, sounds like a backhanded one at best. I'm not an expert, here, but I'm guessing that cocaine doesn't do much for one's sense of judgment, because not only is Tusk a bit bloated, a lot of the sequencing doesn't really make much sense. The slow, sleepy "Over and Over" is the first track? Already we've got problems. Not to mention that several songs seem like sketches more than finished products. Trim it to 11 tracks, press it on a single LP, and it's a lean, top-notch set.
---
The Clash – Sandinista!
(1980; Epic)
1. The Magnificent Seven, 2. The Leader, 3. One More Time, 4. Somebody Got Murdered, 5. Rebel Waltz, 6. Lightning Strikes (Not Once, But Twice), 7. Police on My Back, 8. Something About England, 9. The Call Up, 10. Charlie Don't Surf, 11. Hitsville UK, 12. If Music Could Talk, 13. Up In Heaven (Not only here)
First thing's first about Sandinista — I'm 100 percent sympathetic to the band's philosophy of giving their fans as much material as possible, even though it was likely a money-loser for their label (though not more so than Cut the Crap, am I right folks?). Anyway, hearts in the right place or not, Sandinista is one of those cases of being too much of a good thing. The sixth side, for instance, isn't much more than dub versions and kids covering their songs. And several of the tracks on sides one through five seem more like sketches than full songs. Perhaps they should have saved some of it for a separate Super Duper Black Market Clash. Some would argue you sort of have to take Sandinista as it is, and admittedly, it's kind of a glorious mess, no matter how absurd it gets. Try it as a 13-track album instead of a 36-track triple, though, and it's still glorious, but no longer a mess.
---
Bruce Springsteen – The River
(1980; Columbia)
Suggested Tracklist:
A: 1. Ties That Bind, 2. Jackson Cage, 3. Two Hearts, 4. Independence Day, 5. Hungry Heart, 6. The River
B: 1. Point Blank, 2. Out on the Street, 3. Stolen Car, 4. Drive All Night, 5. Wreck on the Highway
As far as too-long double albums go, The River actually fares better than most others on this list. Frankly, it's only just a hair below Darkness on the Edge of Town or Nebraska, but a few of the more lighthearted rockers sort of get in the way of being the heart-wrenching masterpiece it could have been. Now, I don't fault the Boss for adding a few more fun tracks in there, but The River at its greatest moments serves as a kind of bridge between Darkness and Nebraska as part of a trilogy of albums comprising hard luck tales of people with nothing left to lose. So, really this could have been a matter of making two separate albums that each worked on their own. But the darker of the two sides here is unquestionably the one with the greatest triumphs.
---
Smashing Pumpkins – Mellon Collie and the Infinite Sadness
(1995; Virgin)
Suggested tracklist: 1. Bullet With Butterfly Wings, 2. Zero, 3. Here Is No Why, 4. 1979, 5. Jellybelly, 6. Thirty-three, 7. Muzzle, 8. Where Boys Fear to Tread, 9. Bodies, 10. In the Arms of Sleep, 11. Through the Eyes of Ruby, 12. Stumbleine, 13. Beautiful, 14. Tonight, Tonight
Billy Corgan signaled the potential for both new peaks of ambition and indulgence when, in 1995, Smashing Pumpkins announced the double-disc Mellon Collie and the Infinite Sadness, described by the group's frontman as "The Wall for Generation X." Ignoring the ridiculous marketing ploy, using one of the most notorious culprits of prog-era excess as a source of inspiration will nonetheless most likely lead to an equally bloated by-product. Melon Collie is definitely a good album, at times a brilliant one. But it also suffers the fate of its `70s era counterpart by not having enough truly great songs to justify its length, which, incidentally, is 20-plus minutes longer than The Wall. But a little bit of tinkering makes this into a 10: cut out the intro and start the album with its most explosive single; let it go out with a bang by putting it's other best single, "Tonight, Tonight," as its final track; cut out the goofy filler songs like "We Only Come Out at Night" and "Cupid de Locke"; and finally, stick to the songs that emphasize songwriting over ambitious feats of production. You end up with a pretty close second to Siamese Dream.
---
Nine Inch Nails – The Fragile
(1999; Nothing/Interscope)
Suggested tracklist: 1. The Way Out is Through, 2. Somewhat Damaged, 3. Into the Void, 4. The Fragile, 5. Please, 6. The Frail, 7. We're In This Together, 8. I'm Looking Forward To Joining You Finally, 9. Just Like You Imagined, 10. The Big Comedown, 11. La Mer, 12. The Day the World Went Away
There aren't many titles in the Nine Inch Nails catalog that could be called "concise," but The Fragile is technically the only one that consumes two whole discs. There's an argument (and it's not one that has convinced me) that The Fragile is best played in its flawed, messy form because it's intended to sound like something falling apart. I admire Trent Reznor's artful ambition on that front, but as an album it's way too disjointed and long to take in one sitting. Not everything on it seems absolutely necessary, though there are plenty of songs there that rewarded one's patience and persistence with such a willfully difficult work. Cut in half, re-sequenced and streamlined, The Fragile could have been one of Reznor's best. In fact, of all the tracklist revisions on this list, this one might be my favorite. It flows remarkably well, which goes against the idea of the album as it's presented, I suppose, but makes a more consistently enjoyable listen.
---
Outkast – Speakerboxxx/The Love Below
(2003; LaFace)
Suggested tracklist: 1. Happy Valentine's Day, 2. Ghettomusick, 3. Bowtie, 4. Unhappy, 5. Spread, 6. The Way You Move, 7. Behold a Lady, 8. Rooster, 9. She Lives in My Lap, 10. Knowing, 11. Dracula's Wedding, 12. Flip Flop Rock, 13. A Life in the Day of Andre Benjamin, 14. Hey Ya!
Outkast's two-disc yin and yang album Speakerboxxx/The Love Below wasn't the first hip-hop double album by a longshot (as my brother pointed out, DJ Jazzy Jeff and the Fresh Prince's He's the DJ I'm the Rapper had four sides). Yet upon its release, it seemed like a pretty huge deal, not to mention an ambitious undertaking. Too bad about all the filler, though. Split between the two discs there are two intros, an outro, seven skits/interludes, a jungle reworking of "My Favorite Things," as well as a few tracks that don't quite stack up to the peaks. Now, smashed into one disc, I fully realize that actually threatens to make this thing even less cohesive. As a Frankenstein's monster, though, it works a lot better than two mad scientists sequestered to their own labs.
---
Joanna Newsom – Have One On Me
(2010; Drag City)
Suggested Tracklist: 1. In California, 2. Good Intentions Paving Company, 3. '81, 4. You and Me, Bess, 5. Have One On Me, 6. Easy, 7. Baby Birch, 8. Go Long, 9. Does Not Suffice
I'm clearly in the minority about Joanna Newsom's 2010 triple album Have One On Me when I say it's way too long, but I'm absolutely buffaloed as why that's the case. Joanna Newsom is a great songwriter, and a breathtaking performer, but like similar early '00s indie folk success stories Devendra Banhart and Sufjan Stevens, she's frequently guilty of going a little overboard. Now, given that Have One On Me's three discs each contain six tracks and run around 40 minutes apiece, the album could have been on two discs and might have removed some psychological barriers, but the fact remains it's two hours of abstract, harp-based art folk, and that's kind of a lot by anyone's measure. It's all gorgeous of course, but grows forgettable by disc three, unfortunately. That said, the first disc is probably the best run of songs in Newsom's career, and if pared to nine tracks, the album would have been one of the best albums of the last half-decade or so. I chose to pace this one a little like a live show, with a slowly building first track that climaxes and transitions into the most fun, upbeat number and gradually into the most ambitious and sprawling. There is a stellar album in here, but it's crowded by some decent but underwhelming material as well. Don't get me wrong, I appreciate Newsom's generosity, I just think the album makes a much more powerful statement with a little fat removed.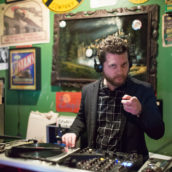 Jeff Terich
Jeff Terich is the founder and editor of Treble. He's been writing about music for 20 years and has been published at American Songwriter, Bandcamp Daily, Reverb, Spin, Stereogum, uDiscoverMusic, VinylMePlease and some others that he's forgetting right now. He's still not tired of it.