10 Essential 'Between-the-Sheets' Albums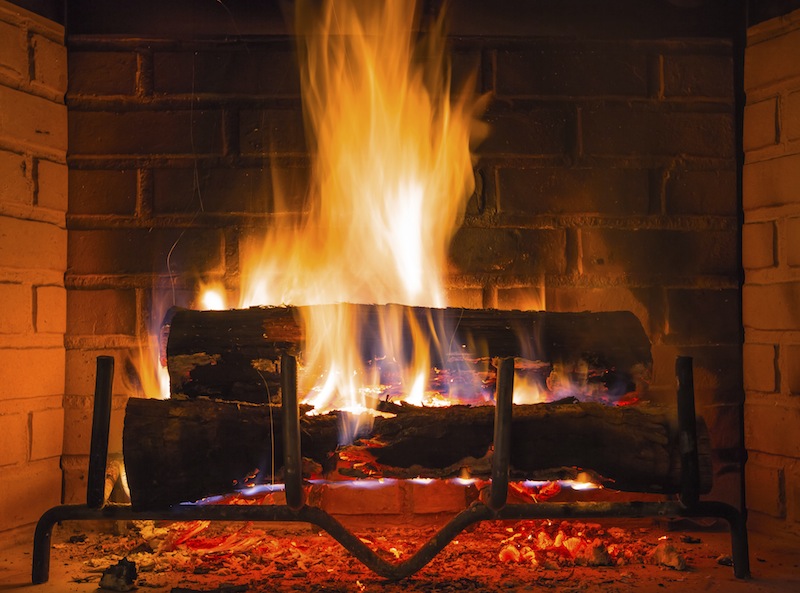 According to one recent study, more than half of all men under 60 think about sex at least once a day; at least one-quarter of women do the same. Once we start to translate thought into action we engage all the senses in the courtship process, regularly using external stimuli to our advantage — food haunts the tongue, textiles tease the skin, and often music reinforces the message of our pursuit. With that in mind and with Valentine's Day in our sights, this Treble Top 10 counts down the best soundtracks for sex.
It isn't the first list of its kind; it won't be the last. What it does differently, I think, is consider previously-published lists, all manner of online forums on "what's playing in the background," and anecdotal evidence from friends and fellow writers. Along the way, we made a few observations. First, we avoided compilations. Anyone can make a mixtape or an iTunes playlist for the next date you bring home, and we wanted artists whose work could stand alone. So stuff like Bossa Nova for Lovers and Everything but the Girl's Back to Mine mix won't be here, although those come highly recommended. Next, we sought albums that entered multiple discussions — Esthero's Breath from Another and D'Angelo's Brown Sugar generated lots of chatter in one spot but little elsewhere. We also found artists with multiple bedroom-ready works splitting their scores; our apologies to Sigur Rós, Prince and Beethoven.
So this list doesn't manifest just one dudebro's opinion. Frankly, looking at the list I think one artist needs a different album on here, and I'd swap one of these out entirely for Bjork's Vespertine. It also trends a little not-so-recent, although artists like The xx and The Weeknd definitely pinged our radar during the research — maybe their airy, edgy sounds will show up on future iterations of this kind of list. But enough with the negotiation and foreplay…time to get down and dirty.
Honorable mentions: Lovage – Music to Make Love to Your Old Lady By; Zero 7 – Simple Things; Smashing Pumpkins – Adore; Portishead – Portishead; Peter Gabriel – Passion: Music from The Last Temptation of Christ; John Coltrane – A Love Supreme.
10. Miles Davis – Kind of Blue
(1959; Columbia)
When not haranguing against white people and bad music, Miles Davis established himself as a vanguard of both high fashion and good music. Davis hated calling his work "jazz"; we could label this 1959 release an object lesson in improvisation, or suggest that the band Davis led here created the ultimate in electric relaxation. It's a sound that's soft, supple, unobtrusive yet curious, and conducive to one of Miles' other favorite pursuits: seducing pretty much anyone within reach.
---
9. Nine Inch Nails – The Downward Spiral
(1994; Nothing-Interscope)
For what it's worth, here's hoping this entry satisfies everyone who suggested, either in jest or for real, the likes of GWAR and Rob Zombie for the bedroom. Full of theatrical loathing — the self, and everyone else — this album has probably soundtracked more hate-fucks and S&M sessions than Trent Reznor cares to take credit for. Reznor used moody atmospherics and abrasive industrial rhythms (along with more than a few disrhythms) to bear out his frustration with everything from rap to addiction. It's the music of a lost soul speaking to and for those who need release, even if that release ultimately fails to bring hope or healing.
---
8. Van Morrison – Astral Weeks
(1968; Reprise)
This 1968 album, one of the earliest entries in the Warner Bros. catalog, is generally regarded as one of music's finest acheivements. It brings together a crack instrumental crew and Morrison's Belfast poetics, with a vocal flow he could stretch out and speed up at will. When the band and VM channel jazz, he comes across as a jittery, spastic, fast-talking car salesman of a ladies' man. When they delve into folk and classical influences he's pure hippie, an emotive yet introspective free spirit. In the context of this album Van Morrison could be romance's great musical chameleon.
---
7. Roxy Music – Avalon
(1982; EG)
There's the glam, swinging 1970s version of Roxy Music, the music of hot club pick-ups, awkward mornings after, and flirting with Brian Eno. On the other side of releasing live album Viva! Roxy Music we find the preppy and dashing 1980s version, Bryan Ferry practicing slick and suave before he went solo. Something of a swan song for the band, Avalon was as cool as sharkskin and pastels, almost too smooth for its own good. "More Than This" and "The Main Thing" contain the sound of amateur New Romantics exploring pussy-popping pop meant to be played in condos bought with fresh yuppie money, presaging the blatant, privileged sexuality conveyed by the likes of Duran Duran and Wall Street.
---
6. Coldplay – Parachutes
(2000; Nettwerk)
We seem to forget that there was a time when Chris Martin and company were merely unassuming, and earnest without being arena-ready or otherwise bombastic. Their 2000 debut established dreamy, idealized sonic beds for lounging, listening, and loving. Although songs like "Yellow" and "Don't Panic" are directed by men towards women in the same manner as much of the other music on our list so far, this album is probably the first entry here that you'd expect women to pop into the sound system before men would. It's the musical equivalent of the scruffy acoustic emo kid at open mic night you want to take home, make a man of three times over, and sip chai with afterward.
---
5. Air – Moon Safari
(1998; Source)
Serge Gainsbourg was the French yin to Hugh Hefner's American yang. Both were sex-obsessed, but while Hefner established media and club strongholds for his peccadilloes, Gainsbourg performed a wide range of music meant for them. He made the sound of the lounge at the same time he made himself a lizard in it. It figures it would take two Frenchmen to make modern music that could prop up his considerable legacy. Nicolas Godin and Jean-Benoît Dunckel concocted this smooth ambient-pop martini in 1999. Around their warm synth programming Beth Hirsch sings about "All I Need" and how "You Make It Easy," processed voices hail "Sexy Boy," and vocoders command "Kelly, Watch the Stars!" This album is all cooing and teasing, affirmation and attention.
---
4. Marvin Gaye – Let's Get It On
(1973; Tamla)
If ever "size matters" could be applied to music, this might be the place to discuss maybe not length — none of the original songs here top 5 minutes — but certainly girth. Let's Get It On reinforced Gaye's reputation as an exquisite, expansive arranger and producer, earned two years prior with 1971's politically charged What's Going On. Curtis Mayfield and Isaac Hayes were pegged for greatness with soundtracks and sprawling conceptual funk; Barry White always seemed on the edge of outsized caricature. Marvin Gaye mixed drama and enthusiasm to bring beauty and, in tracks like "You Sure Love to Ball," a healthy dose of feminism to our dirtiest deeds.
---
3. My Bloody Valentine – Loveless
(1991; Sire)
Some people get their kicks out of sensory overload: touching, tickling, sustained orgasm. Some go for sensory deprivation, where blocked hearing or sight adds surprise or tension to a sexual scene. This landmark shoegaze album could very well be both in one. Kevin Shields and Bilinda Butcher's massive walls of sound—guitar and otherwise—both envelop and push away everything they touch. The dance beats of "Soon" seem a rhythmic afterthought; gauzy work like "Touched" and "I Only Said" could be comfortable or not, depending on whom you ask; "Only Shallow" and other tracks feature screaming-drill melodies bent to the group's will. If nothing else, Loveless is artfully crafted white noise to mask the sounds of a squeaking bed.
---
2. Massive Attack – Mezzanine
(1998; Virgin)
They had helped create the trip-hop genre on Blue Lines and given it a coating of sad on Protection, but on their third album in 1998 the collective led by 3D and Daddy G blended subtle beats with minor keys and wailing guitar. Guests like reggae journeyman Horace Andy and Cocteau Twins' Elizabeth Fraser brought a smoky feel to songs like "Man Next Door" (a Paragons ska cover) and "Group Four," respectively. The result might be the perfect one-night stand soundtrack: aggressive and passionate without being misanthropic, rhythmic without being pounding, soulful without being treacly or clingy.
---
1. Portishead – Dummy
(1994; Go! Discs-London)
The closest we get to hip-hop on this list is Geoff Barrow's turntable scratching that gives Portishead's 1994 debut a streetwise take on mid-20th-century orchestral sounds meant for filmed drama. That kind of production alone would help it stand as a harrowing update on background music. Then Beth Gibbons' longing, desperate vocals kick in: "Sour Times," "It's a Fire," "Glory Box," "Roads," these and more are transformed into quiet storms of emotion. Dummy feels like setting to music the journals of someone sleeping with James Bond (or, at worst, The Most Interesting Man in the World), negotiating apprehension in their absence and satisfaction in their presence.
You might also like: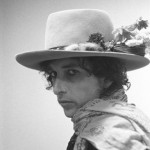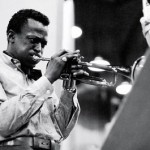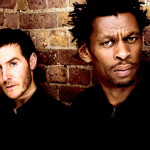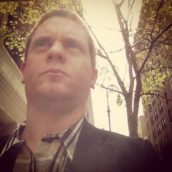 Adam Blyweiss
Adam Blyweiss is associate editor of Treble. A graphic designer and design teacher by trade, Adam has written about music since his 1990s college days and been published at MXDWN and e|i magazine. Based in Philadelphia, Adam has also DJ'd for terrestrial and streaming radio from WXPN and WKDU.