10 Essential Hardcore Punk Albums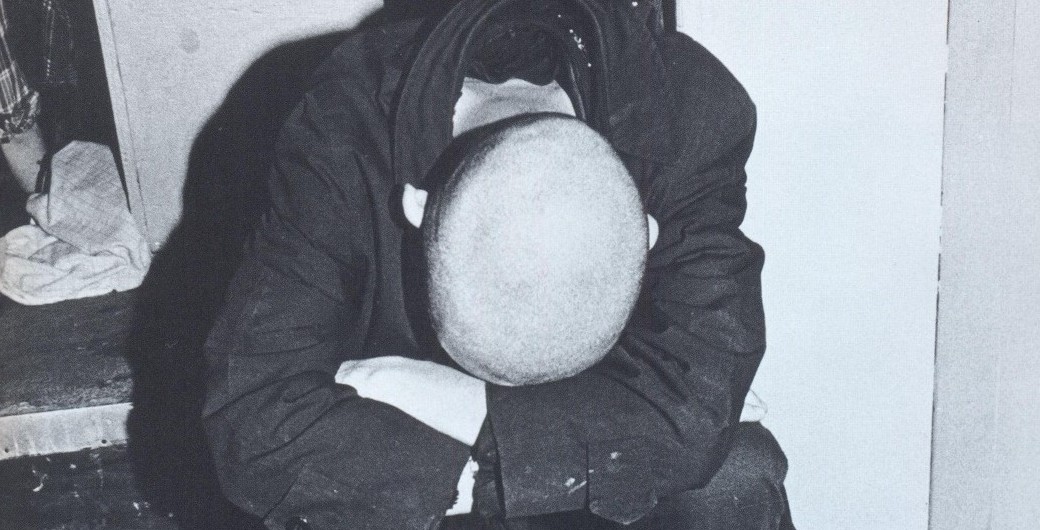 If there was any romanticism left in hardcore punk, it certainly died this year, after two different reincarnations of Black Flag, with entirely different lineups, were announced earlier this year. One, featuring Greg Ginn, drummer Robo and vocalist Ron Reyes (who appeared on the Jealous Again EP) is touring as Black Flag. Another, featuring Chuck Dukowski and original vocalist Keith Morris, is touring as FLAG. They both appear to be touring simultaneously, which makes them a lot more similar to L.A. Guns than they probably ever wanted to be. And neither one features Henry Rollins, which more or less makes this a major disappointment.
But hardcore, even if it's given birth to nostalgia gone amok, still kicks ass when not diluted by the faulty promise of being able to relive one's youth. So, like any good punks, we took a dive back into our hardcore punk records to rediscover why we fell in love with it in the first place, and came out the other end with 10 of our favorite records. Come join us on a journey through some of the most intense punk records ever recorded.
---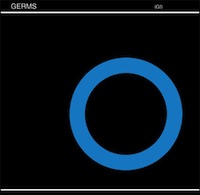 Germs – (GI)
(1979; Slash)
Los Angeles in the late '70s was a breeding ground for intense, loud, sometimes terrifying punk rock, the likes of which would ultimately come to be known as "hardcore," and the self-destruction and nihilism of the scene meant that some of its key players lived as fast as their three-chord songs. Darby Crash, for one, died at 22 of a drug overdose, but as frontman for the Germs, he at least contributed one great punk rock album in his lifetime. That album, (GI), produced by none other than Joan Jett, is a raw, nasty album of minute-long blasts of bile and rancor. But thanks to guitarist Pat Smear, later of Nirvana and Foo Fighters, those bilious bursts had some great melodies to go with the scathing, visceral assault. "Lexicon Devil" and "Ritchie Dagger's Crime," in particular, have stood the test of time as punk rock standards. – JT
---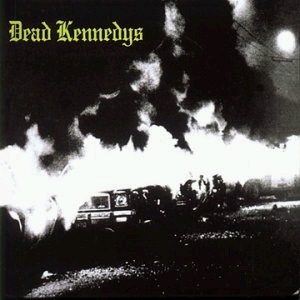 Dead Kennedys – Fresh Fruit For Rotting Vegetables
(1980; Alternative Tentacles)
If you're looking for a hardcore act that pulls off being bizarre and zany without losing any their political integrity or intensity, then look no further than San Francisco's Dead Kennedys. Their heavy treatment on the radio-ready riffs of Ramones-era punk, combined with Jello Biafra's shrill political rants influenced music both among and beyond the hardcore scene. And, like many of the bands featured on this list, the effect feels the most genuine on their full-length debut, Fresh Fruit for Rotting Vegetables. From the surf-rock-tinged anthem "Kill The Poor" to the psychedelic "Drug Me," to the roots-rock picking on "Stealing People's Mail," what sets Fresh Fruit apart from the sound of other early hardcore acts is fearless the Dead Kennedys are about being silly and serious simultaneously. Rather than just using heavy riffs as a backing track to political and social distress, Jello & Co. absorbed that distress into each song, letting it reflect in the sound of each track, rather than just through the message alone. And, in that process, counter to expectations, the zaniness and humor clarify and intense the issues, rather than dilute them. – AK
---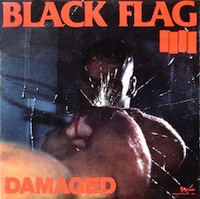 Black Flag – Damaged
(1981; SST)
By the time Black Flag's debut, Damaged, was released, the band had already made a significant mark on the face of punk rock, having slowly crafted the sound that would come to be the gold standard of hardcore well outside their hometown of Los Angeles. But it wasn't until a tour of the east coast, in which they picked up vocalist Henry Rollins, where Black Flag truly came together. Bringing along with him a serious approach to political and social critique, as well as an open mind toward music experimentation (both staples of the D.C. punk scene), Rollins pushed the band's musical standards and turned up the intensity of their live shows, making the band a force to reckon with. On Damaged, the band takes on apathy (both society and their own), with equal strokes of rage and satire. And, by embracing this rage through their fierce instrumentation, Black Flag documented a sound that lit a fire under the youth of an entire nation. To this day, when any jaded skeptic asks, "What is the meaning of this hardcore music" or "why do you listen to that crap?", I still play "Rise Above" for them. – AK
---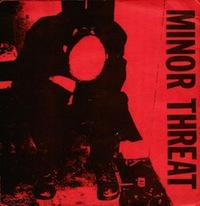 Minor Threat – Minor Threat
(1981; Dischord)
Everything about Washington, D.C.'s Minor Threat's eight-song debut EP screams American Hardcore Punk, including the screaming itself. The cover is made up of two colors — black and red, and that was as much a financial decision as a stylistic one. The downcast skinhead in combat boots is iconic and immediately recognizable. Ian MacKaye, then 19 years old, lets his anger fly through his microphone rather than his fists, and that is the positive message that should be found in this kind of music. Where critics and censors hear violence in songs like "Seeing Red" and "Screaming at a Wall," kids in the early '80s found catharsis. These 11 minutes meant understanding and camaraderie to teens then, and they mean the same now to those lucky enough to have parents who went through the same thing, and will introduce them to this valuable piece of history. – CG
---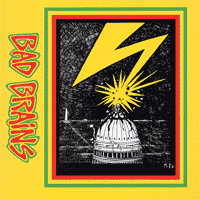 Bad Brains – Bad Brains
(1982; ROIR)
What band comprised a quartet of Rastafarians who began as a jazz-fusion group, before gaining equal interest in punk rock and reggae? What band changed the sound of 'alternative' music by incorporating their extreme musical talents, education, and heritage? And what band was literally banned from performing in some sectors of Washington, D.C. due to their political radicalism and intense live shows? Bad Brains, of course. On their self-titled debut, the group delivers a heavy, 16-track dosage of their own unique mix of musical styles — equal parts jazz, reggae and punk — with an attitude so strong and fierce that many credit it for giving birth to the hardcore sound as we know it. Sure, they might not have released a full-length until until pretty late in their career, but that single album captured more energy and variety than most hardcore acts both before and after. – AK
---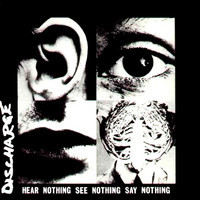 Discharge – Hear Nothing See Nothing Say Nothing
(1982; Clay)
The line between hardcore punk and metal isn't always as clear as diehards might prefer, and the UK's Discharge had a pretty big part in making that demarcation even blurrier than it already was. On the group's groundbreaking second album, Hear Nothing See Nothing Say Nothing, the Stoke-on-Trent anarchopunks play a variation on three-chord punk rock that's just as pissed off and straightforward as the late '70s wave of British punk rock, but much, much heavier. Having invented the famed "d-beat" rhythm, Discharge became underground legends, not just in punk rock, but in metal circles as well. The big four of thrash — Slayer, Metallica, Anthrax and Megadeth — all credit Discharge as a major influence, and their impact can likewise be heard on albums by the likes of Converge or pretty much the entire Southern Lord roster. The importance of Hear Nothing See Nothing Say Nothing is obvious after the fact, but there's no getting around just how raw and intense the album is. Start playing "Protest and Survive" in the presence of any disaffected youth and see how fast a circle pit forms. – JT
---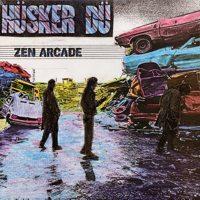 Hüsker Dü – Zen Arcade
(1984; SST)
Minneapolis' Hüsker Dü presented themselves with a challenge on their third record, Zen Arcade: how does a band maintain the intensity of hardcore punk at its most searing and visceral over the course of a double album, without sacrificing either the integrity of the central concept or maintaining too homogenous a sound? For the Dü, meeting that challenge entailed a broad mixture of throat-ripping punk rockers ("Something I Learned Today"), psychedelic experiments ("Hare Krsna," "Dreams Reoccuring"), brief acoustic tracks ("Never Talking to You Again") and mesmerizing melodic standouts ("Pink Turns To Blue"). In short order, the group would grow to become a top-notch alt-rock band, which frontman Bob Mould would refine even further on Sugar's Copper Blue. But here's the sublime moment where ambition, pain and melody converge. – JT
---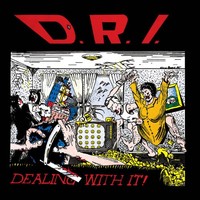 D.R.I. – Dealing With It
(1985; Enigma)
Before Houston's D.R.I. became the poster-children for the punk/thrash crossover movement, they released Dealing With It, 25 songs about problems with authority in all forms — parents, teachers, religious leaders, politicians, even time itself. Musically, Dealing With It is a clinic for how to stay musically in the vein of hardcore punk while still veering from the center. "Yes Ma'am" is bookended with the fastest beats imaginable but has a slow break in the middle, all while keeping under two minutes. Kurt Brecht's father makes an appearance on "Mad Men," and on "Nursing Home Blues," we find the thrash sound D.R.I. would adopt in 1987 with Crossover, but it still fits with the rest of the album. Dealing With It is a true "drop the needle" classic — no matter which song you pick, you will have chosen the right one. – CG
---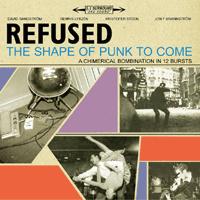 Refused – The Shape of Punk to Come
(1998; Burning Heart)
Sweden's Refused broke up pretty much as soon as their landmark second album, The Shape of Punk to Come, hit the streets, which probably went a long way toward building up the legend of the band that only last year lived up to the promise of being able to deliver their heavy, dynamic punk rock to a global audience (which, based on their performance at FYF Fest, was well worth the wait). When it was released, however, Shape of Punk was a curious oddity. At first glance, Refused looked essentially like a composite of different influences — style by Nation of Ulysses, leftist politics courtesy of Born Against, a title nod to Ornette Coleman. But the sound of the album is something much larger than that. With a touch of electronica, and an extra helping of metal's technical dynamics, Refused created an album born of hardcore's power and politics, but much more experimental and expansive. In the process, they cover a lot of ground, hammering out quiet-loud punk eruptions ("Liberation Frequency"), chugging alt-rock ("Summerholidays vs. Punkroutine") and infectious disco-metal ("The Shape of Punk to Come").  They even had something of a hit, briefly, with "New Noise," which still ranks as one of the most ferocious songs ever to make it to mainstream radio. – JT
---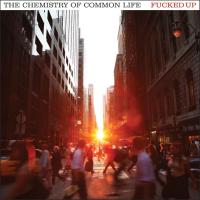 Fucked Up – The Chemistry of Common Life
(2008; Matador)
If Refused redefined the terms of hardcore punk, Toronto's Fucked Up drew the genre's conventions closer with one hand, and pushed them further away with the other. I mean, this album begins with a flute! You can't say that about too many other hardcore albums, though that flute intro gives passage to a tense swell of guitar riffs and feedback, and eventually Damian Abraham's screeching "Whaaaaa!!!!!" As any of Fucked Up's live shows demonstrate, the band is in their element when running on all cylinders, though doing that often means lacing their pulse-pounding punk rockers with psychedelic elements, epic or progressive songwriting, and hooks that never let go. A song like "Black Albino Bones," in an alternate reality, would be a megahit, its ultra-catchy mix of major chords and hypnotic backing vocals turning what might have been a mosh-pit bruiser into a lighters-in-the-air anthem. But then again, a track like "Magic Word" will tenderize torsos in no time flat. That's the thing about Fucked Up — they'll rock your bones until you can't take anymore, but you'll think it's a feelgood rock show while it's happening. – JT
You might also like: