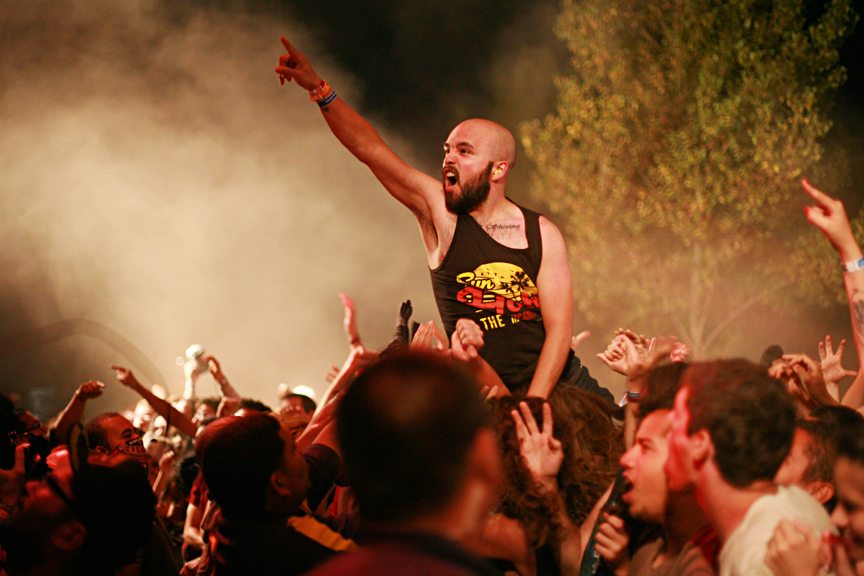 Going into any festival, you're prepared to make some sacrifices. You're not going to eat well. You're probably going to drink too much alcohol and not enough water. You'll get sunburned. You'll get dirty. And by the end of it all, you'll be more tired than you've felt all year. But there's a payoff, and if you go to the right festival, it's a good one: having the opportunity to see an overwhelming number of great artists perform live in one place.
FYF Fest, formerly known as Fuck Yeah Fest, lives up to that promise in a way that most other music festivals rarely do. Whereas Coachella may offer a wide number of great artists, it does so at the expense of being far away from everything, more expensive, less convenient and at a scale that's too big, despite selling out every year. FYF, meanwhile, sprouted from a much smaller idea. Begun by a then 18-year-old Sean Carlson in Los Angeles in 2004, the festival grew from an all ages punk rock show at the Echoplex to the two-day festival in the Downtown Los Angeles Historic Park it is today.
Yet a lot hasn't changed, despite being in a much bigger place. FYF is still largely a festival dominated by punk bands (which is actually what makes it so fun). It doesn't have that big of a corporate presence, despite being operated by Goldenvoice. And it's still in an urban environment, with the Downtown L.A. skyline providing an unexpectedly stunning backdrop to the mayhem within.
We're still in recovery mode from it all, but that's mostly because of our plan of attack: choosing the bands that made the most noise. For the most part.
More photos here: FYF Festival Gallery
---