10 Essential Hydra Head Records Releases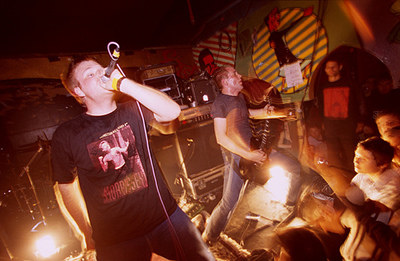 Jason Hellmann/ Courtesy of Hydra Head
Fans of innovative, groundbreaking heavy music got some disappointing news when Hydra Head Records announced it was winding down. (Though since then, it's dropped a few noteworthy albums.) In a way, it's kind of amazing the Los Angeles-based metal label was able to last for nearly two decades and continually release something new and challenging each year. In its 17 years, Hydra Head has been at the front of any number of stylistic innovations, from Botch's mathematical hardcore to Cave In's progressive alt-metal, and from Harvey Milk's sludgy noise rock to Jesu's doom-gaze epics. We're pretty bummed out to see the label come to an end, especially after having spent so much time with their catalog. But we chose to celebrate the label rather than mourn its end, by assembling our ten favorite Hydra Head Records releases. Turn 'em up in reverence.
---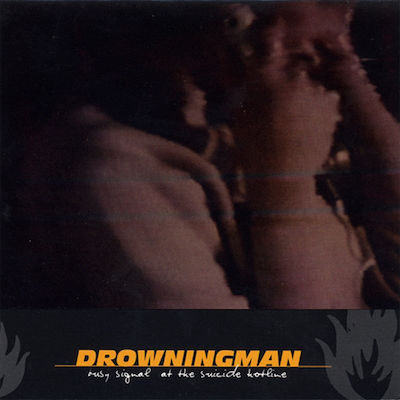 Drowningman – Busy Signal at the Suicide Hotline (1998)
Although I liked Drowningman in my younger years, it took me a little longer to appreciate their genius. Now in my maturity I'm waiting patiently for everyone to catch up. They could deal out oppressive riffs as good as their other labelmates, but mastered melody far better, Piebald notwithstanding. And Simon Brody, let it never be denied, was a fucker par excellence. But he was also a master stylist and a mordant humorist, on par with David Yow in his ability to frighten, threaten and amuse. His falsetto scream was also enviable. – Chris Morgan
Listen: Bandcamp
---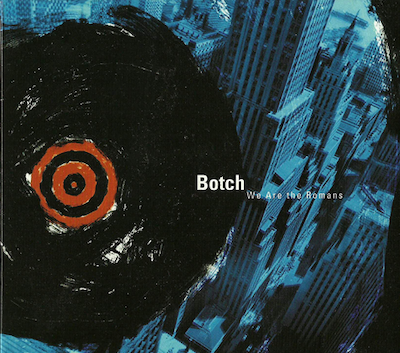 Botch – We Are the Romans (1999)
Metalcore is one thing. Botch is another. Any group of bruisers can play a four-chord punk song even faster and heavier, but to do so with the level of complex dynamics that this Washington-based band did takes an advanced skill level and some pretty far outside-the-box thinking. We Are the Romans is the band's masterpiece, and arguably the strongest single album ever to emerge from Hydra Head (there's a lot of competition though, I mean, look at all these gems). The Tacoma group laid down some pretty fearsome sonic destruction in their few years together, but always with a kind of mathematical and melodic sophistication that set them apart from not only the hardcore bruisers, but the technically obsessed as well. Plus it takes a special band to name a brutal time-signature tug-of-war "C. Thomas Howell as the 'Soul Man.'" – Jeff Terich
Listen: Bandcamp
---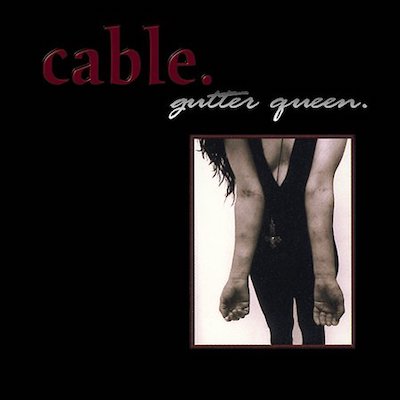 Cable – Gutter Queen (1999)
Cable was an obscure band's obscure band. Even in the Internet's infancy, when information about any underground band was always scarce, Cable was exceptionally enigmatic. Their penchant for breaking up all the time, of course, was probably the root cause of their ghostliness; but in any case it proved a blessing when it came to their albums which at their best were hard-to-resist curiosities, free of hype and full of foreboding. Of their early "noisecore" output, Gutter Queen was the most maddening and painful of their careers and genre. Produced with Albini-level sparseness and not too dependent on effects pedals, they favored chaos over complexity, derived entirely from their songwriting prowess. You can feel Randy Larsen's vocal chords go raw as he screams the most twisted, noir-ish lyrics imaginable, a mesh of Jim Thompson and Charles Bukowski ("You would look beautiful with wires through your face/You would look beautiful with train tracks for teeth"). It's brutal without ever having to say so. The ghoulish closing track "She is Here" plays like the final minutes of the life of someone who knows that it is the final minutes of his/her life, and doesn't really care. – CM
Listen: Bandcamp
---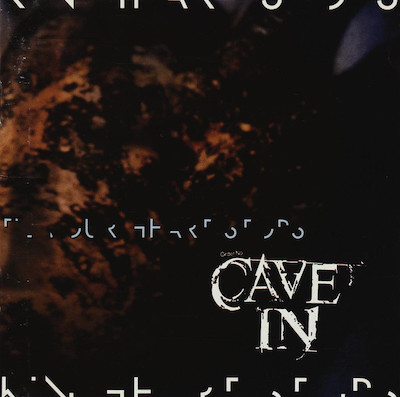 Cave In – Until Your Heart Stops (1999)
The only thing that Mastodon fears more than Steve Austin's wrath is Cave In's talent, knowing full well that the only thing separating the two bands is timing. Metal's presence in hardcore had no longer been heretical by the time UYHS was released, but few were prepared for a hardcore/metal record that paid so little lip service to the restraints of the former so as to dive deep into the excesses of the latter. Heavy as the album is, it is one of the least moshable. Where breakdowns exist one must first endure layers malleable riffs and abrupt shifts in time and signatures before reaching them. It is like a meeting of Metallica with Polvo. Worse still, Stephen Brodsky's lyrics rejected the stripped down anger of Beyond Hypothermia in favor of more ambiguous introspection. Jupiter may have finalized the divorce between Cave In and the hardcore scene, but Until Your Heart Stops was the separation. – CM
Listen: Bandcamp
---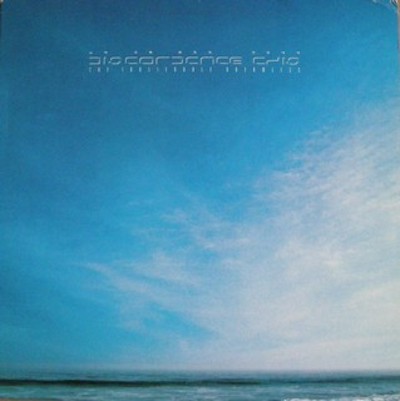 Discordance Axis – The Inalienable Dreamless (2000)
Grindcore is the province of thrill seekers and speed-freaks (as in velocity, not drugs), but New Jersey's Discordance Axis took that to an even greater extreme. The Inalienable Dreamless is dizzying even by traditional grindcore standards, its 17 tracks consuming a scant 23 minutes, and each one cramming in as much start-stop acrobatics and tempo shifts as humanly (or inhumanly) possible. But beyond being simply one of the most overwhelmingly fast and loud grindcore releases of the past 20 years, The Inalienable Dreamless is a remarkably sophisticated statement, with each track revealing numerous melodic intricacies with repeated listens, and lyrics inspired by Philip K. Dick and Joseph Conrad. Guitarist Rob Marton reportedly had to stop playing because he developed seizures from being too close to speakers, so the band eventually had to call it quits. But for that brief period, Discordance Axis made some incredible noise. – JT
Listen: Bandcamp
---
Kid Kilowatt – Guitar Method (2004)
With a label so accustomed to putting out not only its friends' bands but also their myriad side projects, Guitar Method is the pinnacle of that latter. Kid Kilowatt was an exercise in what is now called "humblebragging." Not content with blazing trails in aggressive music, Cave In's Brodsky and Adam McGrath and Converge's Kurt Ballou (along with members of Euclid and Piebald) felt equally the burning sensation to match, if not outdo, the lighter side of the underground. Lodged somewhere in between explicit tribute and subtle parody, Guitar Method teems with sap-infused indie pop not unlike The Promise Ring or Giants Chair (much of it written before the UYHS era). Though at times they can sound like Cave In with the volume down ("7th Inning Song Formation," "Bicycle Song") they were never incapable of real pop tour-de-forces like "Peeping Tomboy," "Memorial Drive" and the epic "Tug of War." – CM
Listen: Bandcamp
---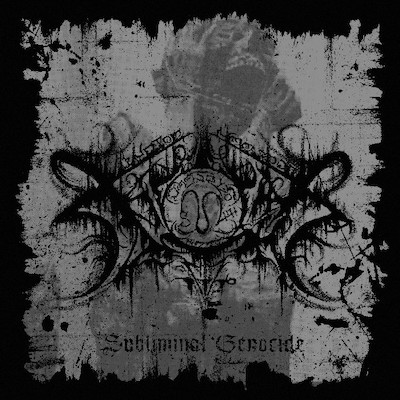 Xasthur – Subliminal Genocide (2006)
Looking back, 2006 was something of a banner year for American black metal. Wolves in the Throne Room released Diadem of 12 Stars, Nachtmystium offered up their breakthrough release, Instinct: Decay, and Los Angeles-based Xasthur took an epic trip to the underworld with Subliminal Genocide. The work of lone ghoul Malefic, Subliminal Genocide was the first major black metal release on Hydra Head, and it's a sufficiently massive introduction to a genre whose notoriety precedes it. Lo-fi to the point of sounding like a lost relic, bleak and just a touch psychedelic, the album is more gut-churningly terrifying than it is aggressive, particularly in its instrumental moments, like the truly unsettling "Pyramid of Skulls." But when Malefic hits his most gigantic highs, particularly on the title track, the result is something akin to shoegaze, but, you know, evil. – JT
Listen: Bandcamp
---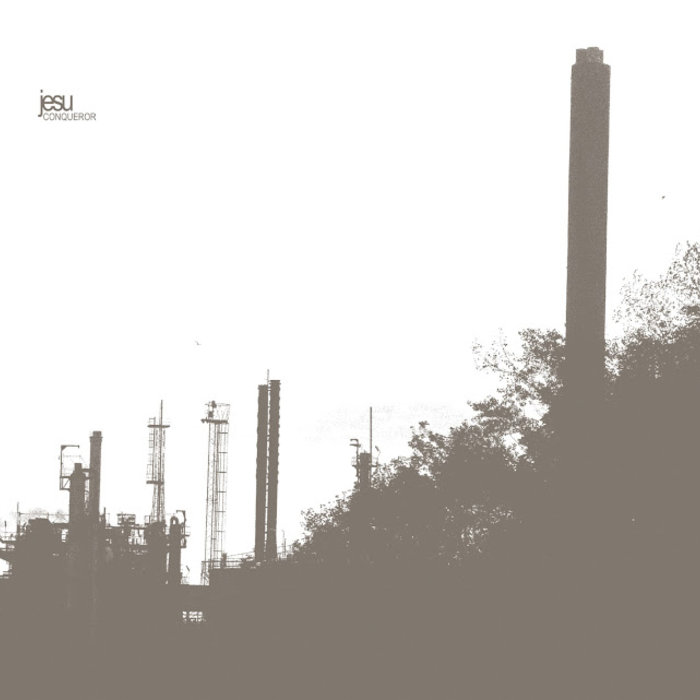 Jesu – Conqueror (2007)
It always seemed inevitable that Justin Broadrick would have something to do with Hydra Head outside of influencing a fair share of its roster as the mind behind Godflesh, but their release of Broadrick's moodier, shoegaze-influenced Jesu was no mere pleasantry. By the mid-'00s Hydra Head had ascended from niche indie label to outright tastemaker, the next SST or Touch and Go; Conqueror was its watershed release. Detractors and admirers alike called the achievements of Jesu, Oxbow, Isis, Mastodon, The Austerity Program, Converge, etc. "hipster metal," which was a more flippant way of describing an underground heavy music scene that was rapidly diversifying as bands became less and less restricted by region. Confusingly it made bands more accessible but far harder to pin down or market. If Hydra Head made the heavy music world seem smaller, it also made it a hell of a lot freer. – CM
Listen: Bandcamp
---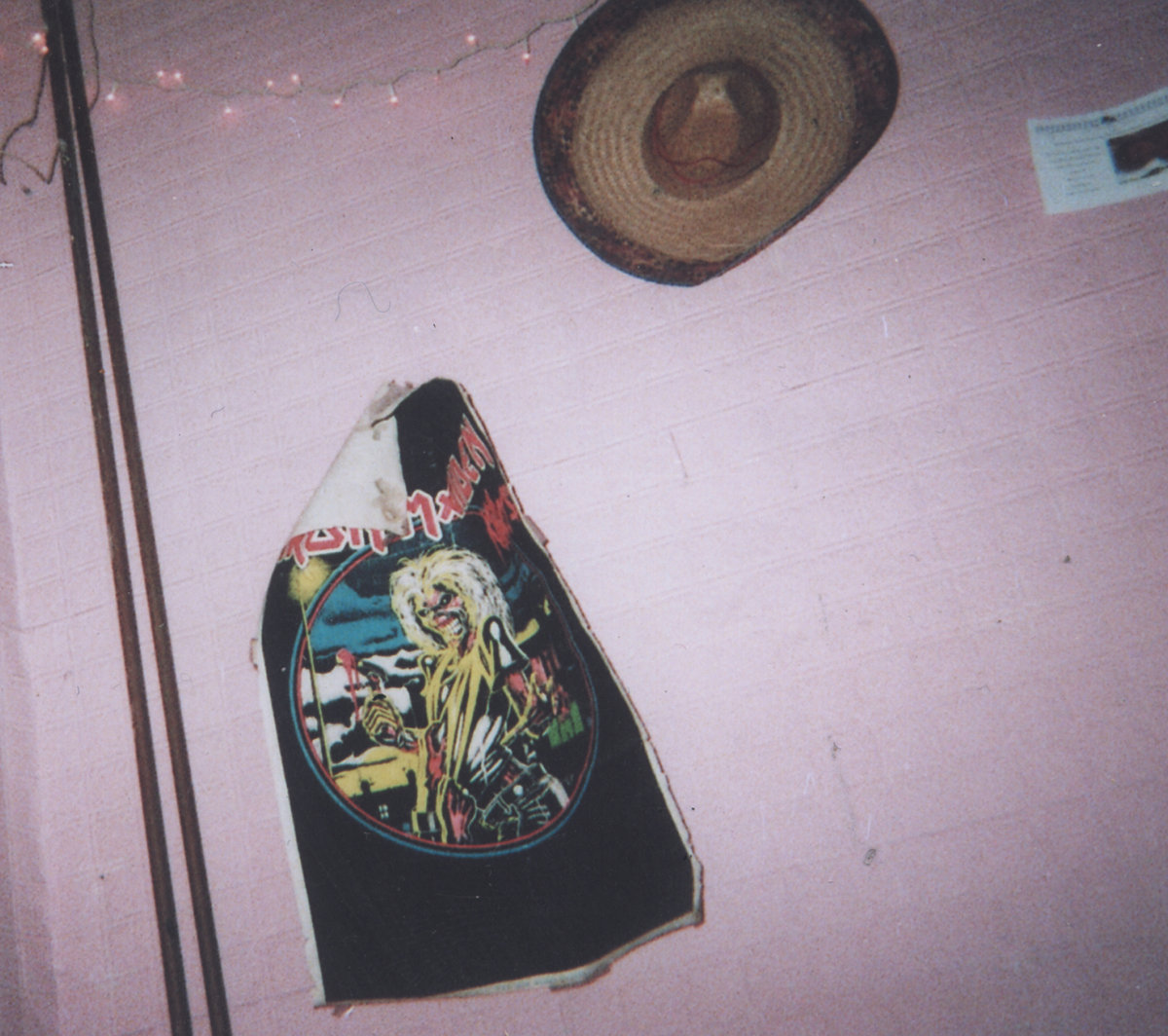 Harvey Milk – Life…The Best Game In Town (2008)
Harvey Milk has expressed disappointment in Life… the Best Game In Town since releasing it, which is a little bit of a head scratcher. It's not as cohesive as bleak masterpiece A Small Turn of Human Kindness, which almost went in this spot, but it also boasts some of their best songs. "Death Goes to the Winner" is as epic as sludge anthems get, referencing both the Beatles and Velvet Underground while carving out a path of destruction. And "Motown" is the closest you'll ever get to hearing them play a pop song, which is worthy of a twisted kind of celebration. Which isn't to discount the quality of molasses-speed sludge, manic post-hardcore or dizzying instrumentals that make up the remainder of this album. Whatever shortcomings it has in cohesion it more than makes up for by being the best noise-rock and sludge metal mixtape around. – JT
Listen: Bandcamp
---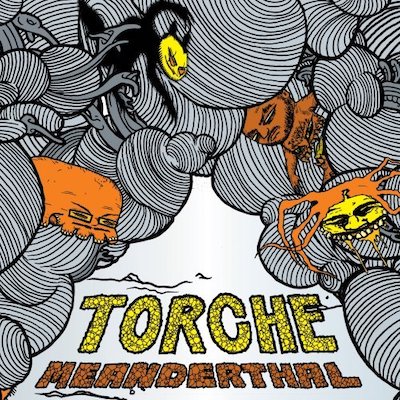 Torche – Meanderthal (2008)
Having a contest for the most fun band in metal would yield a lot of hearty competition, but Torche at least has to be on the shortlist. The Miami sludge rockers aren't so much a metal band as a supremely loud rock 'n' roll band, at times something like Foo Fighters cranked to unsafe levels, but their brand of heavy is one that comes loaded with grins and high fives. Meanderthal was the point at which their hooks really began to crystallize, and standouts "Healer" and "Across the Shields" definitely had the chops, if not the marketing budget, to end up as rock radio staples. Missed opportunity, that. Those are merely two tasty morsels on a collection of meaty riffs, hot-dog solos and brutal churn, the sum of which is one of the best party albums in recent memory. – JT
Listen: Bandcamp
---
Support our Site—Subscribe to Our Patreon: Become one of our monthly patrons and help support an independent media resource while gaining access to exclusive content, shirts, playlists, mixtapes and more.