10 Essential Synth-Pop Albums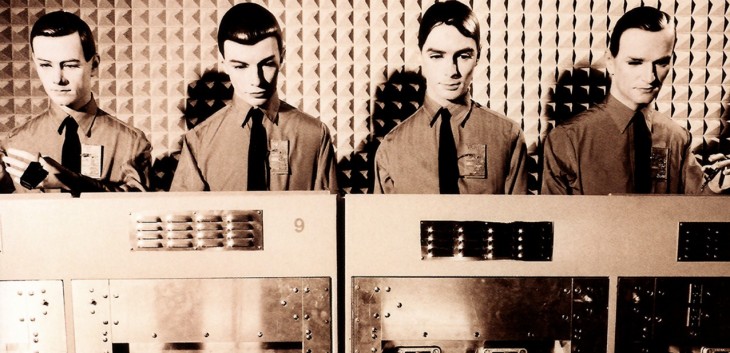 Last month, New Order's "Blue Monday," an iconic dancefloor anthem that brought the underground to the disco and vice-versa, turned 30. That's not, in itself, hard to believe, but the song, which rides a simple three-note bassline for seven minutes, is practically immune to the ravages of age. The thing will just never sound dated, no matter how much mileage it has — even Peter Saville's cover art seems timeless in spite of its depiction of a now obsolete medium. That's no small feat, particularly within a genre that's had its share of criticisms (the most infamous/hilarious: "Adolf Hitler Memorial Space Patrol"). That's obviously ridiculous though, particularly with decades of precedent to show how enduring and endlessly creative synth-pop can be.
So let's raise a glass to New Order and the other pioneers and current torch-bearers of the genre, via our 10 best synth-pop albums.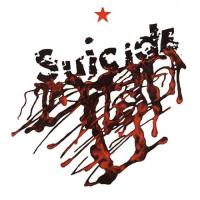 Suicide – Suicide
(1977; Red Star)
The progenitor that started it all. This debut – the first album from the duo of Alan Vega and Martin Rev, who appropriately (considering the tone of their music) named themselves Suicide – is not only the first synth-pop album, but one of the crowning achievements of no-wave and proto-punk. Damn. Even more remarkable is the fact that Suicide was created entirely from a synthesizer and a drum machine. The description so far doesn't really sound too "poppy," but this album is absolutely pop – the first five tracks (especially the ethereal "Cheree," the Chuck Berry-tinged "Johnny," and the pseudo-Doors stylings of "Girl") prove that incontrovertibly. The notorious sixth track, "Frankie Teardrop," doesn't fit this bill exactly, but it's a kind of classic in its own right – a sparse, extended, and harrowing narrative of socioeconomic plight and the violence it engenders – and the album really wouldn't be the same without it. Kind of like how none of the other albums on this list would be the same, or perhaps even be, without this one. – CB
---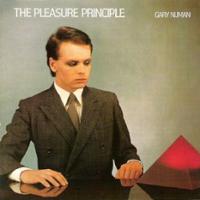 Gary Numan – The Pleasure Principle
(1979; Beggars Banquet)
Gary Numan had already released two unstoppable synth-laden post-punk classics with Tubeway Army by the fall of 1979, when he finally went for the gusto and revealed an album written and performed almost entirely on synthesizers. The Pleasure Principle isn't 100 percent based in synth, one exception being the album's surprisingly kickass drums, but it comes pretty close. For Numan had mastered the art of the hook laden synth-scape, bleeping and buzzing his way through the analog tubeway via songs that rock just as hard as any with guitars, if not more so. Just take "Cars," the breakout hit that made Numan a household name in the United States, or "Metal," which lives up to its namesake thanks to the chugging, distorted bassline that runs through it. For a time, a certain rockist contingent weren't willing to acknowledge that synth-pop could actually rock, but The Pleasure Principle handily refutes any such ludicrous denials. – JT
---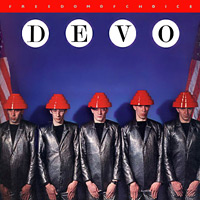 Devo – Freedom of Choice
(1980; Warner Bros.)
Buy at iTunes
Production from Brian Eno and some well-placed Moogs made Devo's debut, Q: Are We Not Men A: We Are Devo, an early precursor to the soon-to-flourish outgrowth of synth-based new wave bands in the '80s. But that album still sounded a lot more punk rock in spirit. Devo's 1980 album, Freedom of Choice, meanwhile, found the Ohio-based iconoclasts embracing synth-pop wholeheartedly, driving a hook-laden yet altogether alien-sounding form of pop via early MTV staples like "Whip It" and cult classic new wave jams like "Girl U Want." In the scheme of things, Freedom of Choice is actually a lot more accessible than the group's oddball debut, yet historically speaking, it's still a showcase for some bold artistic choices. It's a synth-pop album, but it too still feels a lot like punk. – JT
---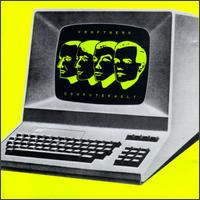 Kraftwerk – Computer World
(1981; EMI)
There is arguably no band in history as instrumental in popularizing synth-based music as Kraftwerk. In fact, pretty much every band on this list owes something to the group's aesthetic, be it the stark beauty of New Order's electronic pieces, or the minimal melodies of OMD. Yet for much of the '70s, Kraftwerk wasn't really recording what you would call "synth-pop." The group was exploring progressive soundscapes on albums like Autobahn and Trans-Europe Express, but by the end of the decade, the hooks were starting to come out, and in 1981, Kraftwerk perfected their own robotic form of synth-pop on Computer World. Much as all of the group's albums explored a concept (robots on The Man-Machine, methods of communication on Radio-Activity, the Autobahn on Autobahn), Computer World focused on computer technology, sometimes in abstract ways (the title track) and sometimes with playful kitsch ("Pocket Calculator"). The strongest melody the group ever wrote is "Computer Love," a gorgeously shimmering bit of robot pop so perfect that Coldplay stole it for "Talk." Chris Martin doesn't even bother pretending he didn't. – JT
---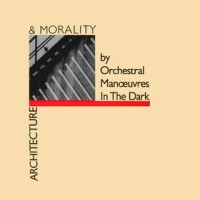 Orchestral Manoeuvres in the Dark – Architecture and Morality
(1981; Virgin)
Buy at iTunes
Everyone reading this should at the very least be well acquainted with Orchestral Manoeuvres in the Dark's 1986 hit "If You Leave," which featured prominently in '80s teen classic Pretty In Pink. Yet there's a pretty rich stack of albums that OMD released in the half-decade or so preceding that single, each one a stunning juxtaposition of artful synth arrangements and sublime melody. Where a certain contingent might prefer the conceptual basis of Dazzle Ships, or the somewhat darker tone of Organisation, the group's strongest song-for-song set is 1981's Architecture and Morality, a prime and shining example of pop perfection via early synthesizer sounds a la Kraftwerk. Singles like "Joan of Arc" and "Souvenir" are at least as good as "If You Leave," though far less ubiquitous, and "The New Stone Age" even finds a few guitars entering the mix for the sake of post-punk abrasion. Architecture and Morality is a staple, a synth-pop standard, and better yet, not that hard to find at your better used vinyl shops. – JT
---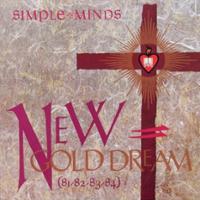 Simple Minds – New Gold Dream (81-82-83-84)
(1982; Virgin)
Buy at iTunes
Nobody ever bothers to point this out, but in their earliest days, Simple Minds were radically prolific, and evolved at a comparable, if not more impressive clip. By 1985, when the band achieved their greatest level of success via Breakfast Club featured single "Don't You (Forget About Me)", they had already released seven albums, transitioning from Magazine-inspired post-punk on Life In a Day to Krautrock-style experimentations on Real to Real Cacophony, minimalist coldwave on Empires and Dance and eventually the signature, synth-heavy new wave sound of New Gold Dream. And while it's very much a triumph in its synth-heavy arrangements, it doesn't start out that way. "Someone Somewhere in the Summertime" shimmers with dreamy guitar riffs, the likes of which featured prominently in influencing U2 on The Unforgettable Fire. But thereafter, the group get their keyboards warmed up and treat the listener to some of the most artfully arranged new wave tunes of the era. Simple Minds try their hand at New Romantic drama on "Promised You a Miracle," intensely driving art-rock on the title track, and just a touch of lite-funk on "Glittering Prize." Just to show off, the group hands it over to Herbie Hancock for a keyboard solo on "Hunter and the Hunted." As guest stars go, you can do worse than a man who mastered at least a half-dozen genres in his lifetime. – JT
---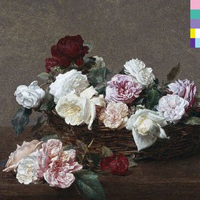 New Order – Power, Corruption & Lies
(1983; Factory-Qwest)
Not just one great band but two, New Order is the rare band to go an entire career zig-zagging between two singular sounds — one, a guitar (and bass) based post-punk approach, and the other a pioneering and continually evolving electronic sound. It's the former who gave us "Ceremony" and most of Brotherhood, and the latter that delivered "Blue Monday" and "Bizarre Love Triangle." But just about every one of New Order's albums showed off each of these seemingly contradictory aspects in equal measure, sometimes simultaneously — even Technique, which, for all its Ibiza/Balearic beat influence, still had "Run." While bookended by two guitar-heavy tracks, "Age of Consent" and "Leave Me Alone," Power Corruption & Lies is the album in which New Order allowed themselves both the freest rein with their electronic experiments and somehow crafted the most cohesive album of their career in the process. A much brighter and more vibrant album than their debut, Movement (which gets a bad rap but is still pretty solid, all things considered), PCL emanates warmth and joy. Guitars and synths dance in ecstasy on "Age of Consent," glitchy floppy-disk funk dominates "5 8 6," and dense Kraftwerkian textures color the haunting beauty of "Your Silent Face." It has its darker moments, like the post-punk-dub of "We All Stand," or the pulsing psychedelia of "Ecstasy," but every yin must have its yang, which is why Power, Corruption & Lies balances so beautifully. – JT
---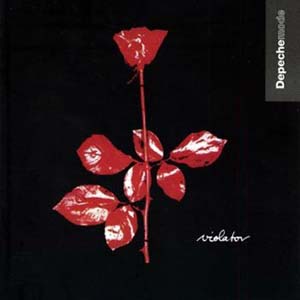 Depeche Mode – Violator
(1990; Sire)
Buy at iTunes
There are plenty of clear-cut phases and stages in Depeche Mode's discography, from their industrial-tinged goth-pop in the mid-80s, to their edgier and more guitar heavy alt-rock sounds in the '90s, and even today you're likely to see Martin Gore with a guitar slung over his shoulders at any of the band's live shows. But Depeche Mode's domain has always been synthesizers, and they've made a pretty impressive career of writing perfect pop songs with samplers and sequencers, no single collection of songs quite as perfect as 1990's Violator. Released at the peak of the band's popularity, as well as their most fertile creative period, Violator is one of the strongest examples of how best to balance populism with creative flourish. "Enjoy the Silence," alone, is about as elegant a Depeche Mode song gets, having lost none of its mesmerizing appeal in 23 years. Violator is more than the sum of its singles, however, which is best displayed through its dark and expansive closing dirge "Clean," which is an even more powerful spin on electronic blues than "Personal Jesus." – JT
---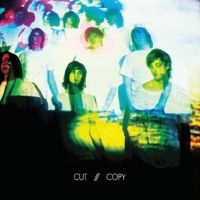 Cut Copy – In Ghost Colours
(2008; Modular)
Of all the Aussie synth-pop acts to spring up in the last decade, Cut Copy has been the only one to really grab hold of U.S. audiences (save for Empire of Sun, maybe). Fellow artists such as Bag Raiders, Miami Horror, Pnau and Midnight Juggernauts share a similar, glossy aesthetic, but too often they turn to pop music tropes like boy-band harmonies and one-dimensional hooks.  In many ways, In Ghost Colours is such a success because it manages to max-out on playfulness and positive vibes without ever stumbling over those cornball moments. From opener "Feel the Love" to the booming "Nobody Lost, Nobody Found" the entire record is stacked with could-be singles that seamlessly blend accessible vocals with everything from french house rhythms to new wave guitar chords. Cut Copy not only successfully jumped the pond to the United States, but their feel-good tunes helped resurrect an entire genre in the process. – DG
---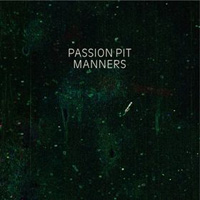 Passion Pit – Manners
(2009; Frenchkiss)
Passion Pit inhabit a strange realm somewhere between pop-bliss and noisy chaos.  Manners, their 2009 debut, definitely covers all the bases of a synth-pop record: A driving rhythm section, a strong yet emotional lead vocal, and – of course – a heavy reliance on synth textures for the bulk of the instrumentals.  What sets Manners apart, however is a combination of two things: the band's seamless integration of IDM sounds and techniques into their well-rounded pop tunes, and singer Michael Angelakos' eccentric voice, often landing somewhere between a croon and a screech.  While songs like "Little Secrets" may sound like an '80s pastiche upon first listen, Angelakos and company change things up just enough to craft a whole new brand of synth-pop for a new generation. – AK
You might also like: