Celebrate the Catalog : Depeche Mode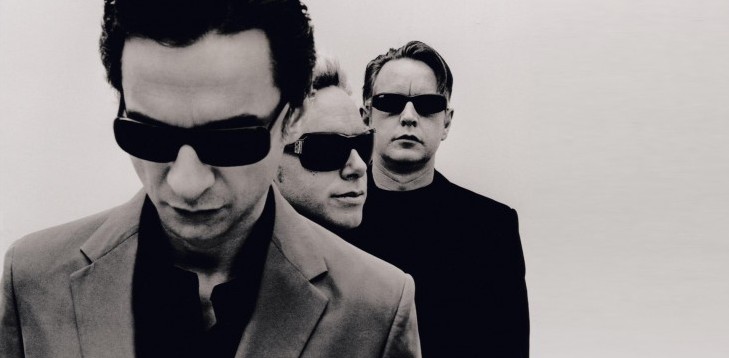 Electronic music has its share of heroes, from pioneering DJs to genre-bending producers, inventors, iconoclasts and boundary-pushing ensembles. Leon Theremin invented one of the earliest synthesizers. Karlheinz Stockhausen was one of the earliest composers to record with electronic signals. And Kraftwerk was one of the earliest synth-pop bands in popular music. But there are few artists as instrumental in bringing electronic music to as wide an audience as Depeche Mode did through their 30-plus year career.
Formed in 1980 following a handful of short-lived bands under the names Composition of Sound, No Romance In China and French Look, Depeche Mode began life as a simple, buoyant pop band with ambition that seemingly looked no further than the disco floor, but soon grew into a much broader and more sophisticated pop phenomenon. Their influence on underground music is well documented, having left an impact on dance music and alternative rock, but their reach was much wider than that. The band's biggest album, Violator, sold 3 million copies, and even this far down the road, they still sell out arenas.
The conventional wisdom around Depeche Mode would have it that they're a "singles band," but that's always smacked of condescension. They did release 12 albums, after all, and beyond the megahits, there are countless moments of pop brilliance. Their deep cuts reveal a treasure trove of art-pop experimentation, rich textures and, hits or not, endless hooks. Depeche Mode really is an album band, just one that happens to write better singles than just about anyone else, and on the eve of their new album Delta Machine, due later this month, the time seems ripe to plunge into their dozen full-length albums, and explore the full catalog.
Everything Counts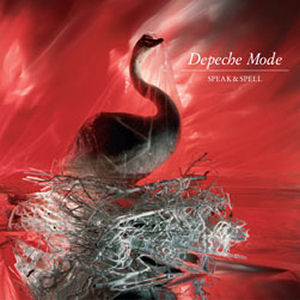 Speak & Spell
(1981; Mute-Reprise)
Any band that manages to stay together for more than 30 years, by virtue of the need to evolve and stay relevant, will have gone through various stages in its career. There will be certain eras that stand out, certain periods of time that mark transitional periods, and others in which they might still be figuring some things out. Synth-pop pioneers Depeche Mode most certainly went through various different artistic stages of their career, but the interesting thing about their debut album Speak & Spell is that it's somehow simultaneously a notable album, a transitional one, and a record marking a period of time when the band was just finding its footing. To be clear, Speak & Spell is an interesting album, and perhaps an "important" one in terms of the development of the band. But it's not a great one.
Speak & Spell is only marginally connected to the rest of Depeche Mode's career, and that's primarily due to Dave Gahan's vocals and the record's exclusive use of synthesizer. But it also doesn't really sound like much that came afterward. At this stage, Vince Clarke, later of Yaz and Erasure, was writing most of the group's songs, and it's fairly easy to hear the parallels to his other bands. The songs are peppy and bright, bubbling and squeaking at uptempo speeds and rife with boy-meets-girl or boy-meets-boy nightclub fare. It's perfectly fun, if somewhat forgettable at times, save for a handful of tracks, in particular the bookending singles "New Life" and "Just Can't Get Enough." I've never been much of a fan of the latter, but that doesn't mean it's a bad song. It's just that, held up against the rest of the band's catalog, it doesn't have quite the same punch. But as early '80s synth-pop fare is concerned, Speak & Spell marked the beginning of a promising if still yet-to-mature career.
Rating: 6.4 out of 10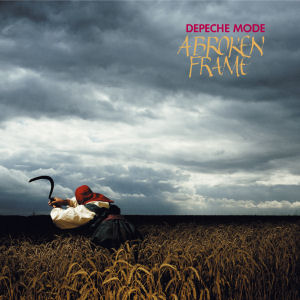 A Broken Frame
(1982; Mute)
With the songwriting of Vince Clarke anchoring Depeche Mode on their debut, the group was buoyed by more hooks than they knew what to do with, which is a better way than not to begin a career in pop music. But with Clarke no longer in the picture by the time they released their second album, A Broken Frame, Depeche Mode had begun to center around the songwriting of Martin Gore, who, while still finding his feet here, would eventually come to be the primary songwriter of the band. With A Broken Frame, Gore started to take charge, and though some of the songs on the album were written as far back as his teenage years, there's no mistaking that this a much more adventurous set of songs than its predecessor, if not quite as focused a collection.
The irony about a young Gore taking the reins, however, is that the album's "See You" ended up charting much higher than any of the band's previous singles, including the now-ubiquitous '80s-night regular, "Just Can't Get Enough." That said, nothing on this album is anywhere near as catchy as that album, though much of it is more interesting, including the lengthy opener "Leave In Silence" and the skeletal, dub-influenced "Monument." However, some of the band's new direction could be attributed to keyboardist Alan Wilder, who soon became instrumental in arranging the band's songs, and thus filling a void that Clarke left. The band's highest peaks were still a bit of on the horizon, but with A Broken Frame, that horizon was beginning to rapidly expand.
Rating: 6.7 out of 10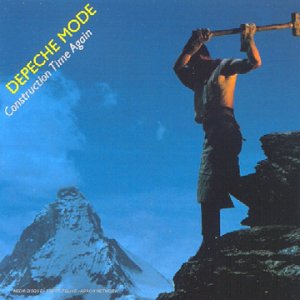 Construction Time Again
(1983; Mute-Sire)
It took Depeche Mode a couple albums before they were able to find some stability, and as some later interpersonal drama would attest, "stability" is a relative term. But by 1983, with third album Construction Time Again, the band found not just stability, but direction and momentum — velocity, if you will. Wilder is largely to thank for the sonic treatments of the album, making heavy use of samplers to recontextualize found sounds and sequence them into musical arrangements. For instance, one of the more experimental tracks, "Pipeline," comprises the sound of metal pipes used as percussion. Supposedly the group was growing more interested in industrial acts like Einsturzende Neubauten, and were adapting their approach into more pop-based realms.
Yet, while the experimental techniques on Construction Time Again are certainly intriguing, it's the actual melodies and songwriting that make the album stand out. "Everything Counts" is one of the band's first truly great songs, beaten chronologically only by non-album single "Get the Balance Right," and still finds its way into their live set lists. But that's not to discount some of the more charming new wave tunes like "Two Minute Warning" or "Shame," which clangs and whistles like a factory, but a highly musical and memorable one. Martin Gore was also taking a greater interest in socio-political topics, though that's easily the shakiest aspect of the album, with lines like "Taking from the greedy/giving to the needy" not quite landing in a way that seems either earnest or clever enough, but this is a minor quibble. Construction Time Again is an excellent album, the first of Depeche Mode's to really show off the kind of talent they harnessed. Like I said — velocity.
Rating: 8.5 out of 10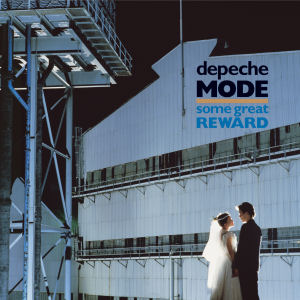 Some Great Reward
(1984; Sire/Reprise)
With just one year each separating Depeche Mode's first four studio albums, the extent to which the young group evolved and matured is pretty remarkable. Some Great Reward, for instance, may be the next logical step after 1983's Construction Time Again, but it's miles ahead of the straightforward disco-pop of 1981's Speak & Spell. Depeche Mode had grown into a much different band, and more importantly, a much better band, with this fourth effort emerging as the strongest of their early albums. It retains much of the quasi-industrial pop aesthetic, with clinks and clangs and hisses mixed into the tapestry of hammering beats and fat synthesizers. But the arrangements introduce even more richness and nuance, revealing just how much of an asset Alan Wilder had become to the group.
Moreover, Martin Gore was getting the hang of addressing social and political issues with a better poetic sensibility. And it paid off commercially as well — "People Are People," which addresses issues of prejudice with lines like "People are people so why should it be/ You and I should get along so awfully?", became the group's biggest hit to date and first smash in the United States. It also led to a poorly cobbled-together compilation helmed by the title track that same year. But whatever "hits" might have glued the People Are People cash-in together, Some Great Reward offered a far superior listening experience, boasting tracks as far reaching as the sinister goth-pop of "Lie to Me," the sadomasochistic club thumper "Master and Servant," and the biting religion indictment, "Blasphemous Rumors." And yet, for all the darkness and seriousness that Gore injected into these songs, Some Great Reward is still, ultimately a fun album, which is part of what the group's appeal was all along. So, perhaps, they weren't that different of a band after all.
Rating: 8.9 out of 10
Next: Black Celebration through Songs of Faith and Devotion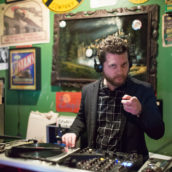 Jeff Terich
Jeff Terich is the founder and editor of Treble. He's been writing about music for 20 years and has been published at American Songwriter, Bandcamp Daily, Reverb, Spin, Stereogum, uDiscoverMusic, VinylMePlease and some others that he's forgetting right now. He's still not tired of it.