10 Extra-super Supergroups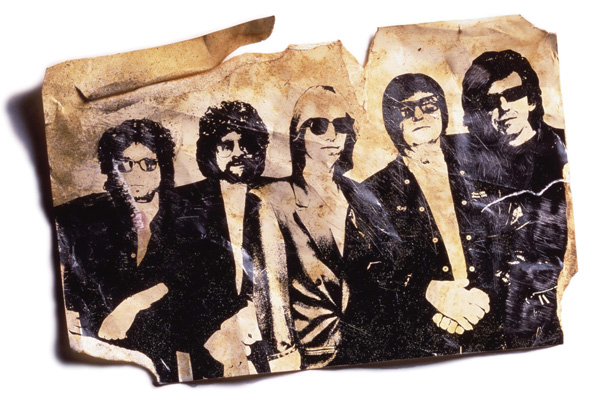 When surviving Beatle Paul McCartney played with the surviving members of Nirvana at the 12.12.12 benefit concert for Hurricane Sandy relief, at first everyone thought it was just the biggest one-off "get" of all time. But once word spread that it was part of Dave Grohl's efforts to memorialize Sound City Studios in music and film, and this team not only appeared on the soundtrack but again on Saturday Night Live, it stood as a minor miracle in terms of logistics. Somehow a member of arguably the greatest band of all time had fronted modern legends in their own right, and the monster has sprouted legs to slowly start moving on its own.
The incestuous relationships of jazz means that so-called supergroups have been around at least as long as Dorsey & Sinatra or Davis & Coltrane, but they often had one name fronting the quintet or multiple names squeezed onto a marquee. Supergroups in pop music have existed formally since the 1960s, gathering players from different bands and genres under a new moniker. McCartney and Nirvana's work on "Cut Me Some Slack" inspired us to revisit the history of these collaborations, and suggest 10 of our favorites in terms of star power and quality. And just to clarify: Albums by the likes of Eric Clapton & B.B. King, Kanye West & Jay-Z, and Robert Plant & Allison Krauss albums are well-known and well-respected, but if we surveyed music's countless X-plus-Y duos we'd be here all day.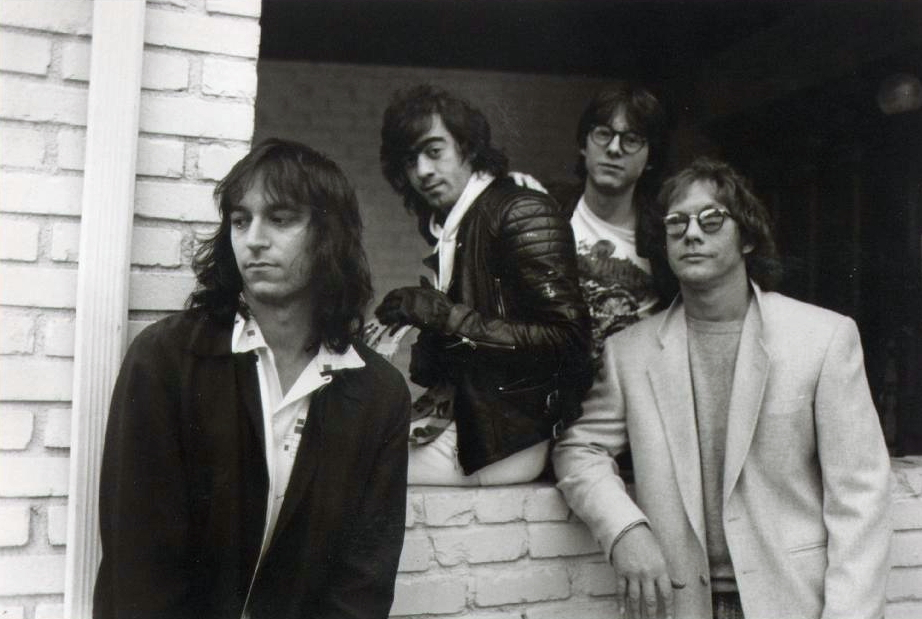 10. Hindu Love Gods
This project first crawled from the South in 1984, when everyone in R.E.M. not named Michael Stipe was joined by Athens, Georgia, journeyman vocalist Bryan Cook and a guy with a bit more pedigree, Warren Zevon, for a handful of gigs and a tossed-off single. (Stipe himself did join in a few times, just for the record.) Fast forward three years, and the trio of Bill Berry, Mike Mills, and Peter Buck are playing behind Zevon while he's recording Sentimental Hygiene. On a drunken lark and desperate for practice material, the makeshift quartet raggedly ran through some blues standards and, most famously, Prince's "Raspberry Beret" as tape rolled. Fast forward three more years, and the stuff gets released on Giant Records in the middle of R.E.M.'s major-label domination. They never toured or released anything else, yet by revealing the roots of R.E.M.'s conversion from pure jangle-pop and reiterating Zevon's position as a boozy bar-rock legend, Hindu Love Gods remain one of music's great happy accidents. – AB
[Also recommended for a different big lead singer: Lou Reed & Metallica]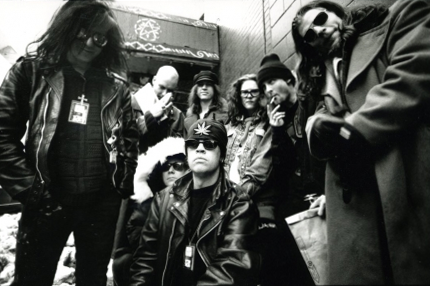 9. Pigface
At first I disliked and even kind of hated industrial rockers Pigface. Granted, ringleader Martin Atkins brought together folks from a few of my personal favorite groups—Killing Joke, Nine Inch Nails, Big Black, Jesus Lizard, and Ministry come to mind—but there were also players from some not-so-favorite bands too (I've never been a KMFDM or Skinny Puppy fan). Soon a friend of mine insisted that the Pigface catalog is "pretty hit or miss," so I jammed in Gub and recognized "Suck" from Nine Inch Nails' Broken EP. That was it; from there, I became a fan. With six albums and over 100 musicians contributing through the years, Pigface can very well be considered the "ultimate" rock supergroup. – RM
[Also recommended with the volume at 11: Down, Revolting Cocks]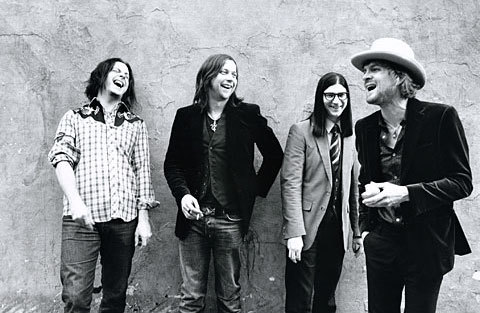 8. The Raconteurs
Who knows when or if Jack White saw the writing on Meg White's wall, but his exploration of performance options very obviously coincided with the wind-down of The White Stripes. In 2005, Jack hooked up with some old friends, Jack Lawrence and Patrick Keeler of The Greenhornes and established singer-songwriter Brendan Benson, to expand on a song he and Benson had sketched out called "Steady, As She Goes." The Raconteurs were born; that song became an anthem and centerpiece on their debut, Broken Boy Soldiers. White would alternate between Raconteurs folk-rock releases and The White Stripes' garage blues workouts for four years, until the latter petered out as the 2000s drew to a close. The Raconteurs are currently quiet as White continues to rep his solo bow Blunderbuss, but with other alt-rock standouts like "Salute Your Solution," "Many Shades of Black," and "Level" in their catalog they represent a solid second chapter in White's musical history. – AB
[Also recommended with Jack White: The Dead Weather]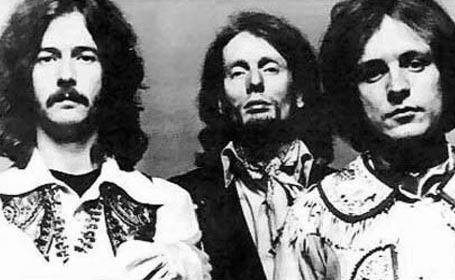 7. Cream
Cream is definitely a super group in the general sense, a power trio whose core members managed to make some unforgettable rock anthems while giving the impression all three were showing off simultaneously. But Cream is also the supergroup. In fact, it was the trio of Eric Clapton, Ginger Baker and Jack Bruce who were first at the receiving end of the term, being dubbed as such by Rolling Stone's Jann Wenner in the 1960s. Clapton had come to the band out of John Mayall's Bluesbreakers, while Bruce and Baker were playing in the Graham Bond Organization, but it probably doesn't require much explanation that Cream ended up outshining the members' previous bands thanks to their stunning performances and songs like "White Room," "Sunshine of Your Love" and "Tales of Brave Ulysses." – JT
[Also recommended by your parents: Crosby Stills Nash & Young, Bad Company]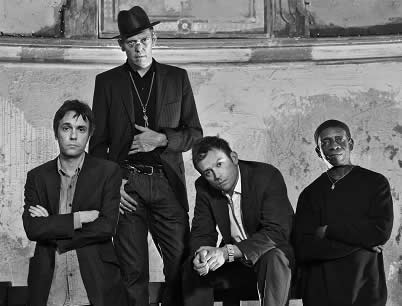 6. The Good, The Bad & The Queen
Damon Albarn is not above using his Blur legacy to his advantage, especially when seeking collaborators. In the case of this group he fused the talents of Paul Simonon (The Clash), Simon Tong (The Verve), legendary Nigerian drummer Tony Allen, and producer Danger Mouse for a dark album of London-flavored tunes. They promised us another one, but instead collaborated on that last Gorillaz album, Plastic Beach, which was probably the more profitable decision (at least in the U.S.). That one self-titled album, catchy theme song and all, might be good enough for TGTBTQ. On it, Albarn proved that even in the new century he can muster both the giddiness and tribulations of daily London life and throw it all into song form—the very thing he became famous for in the first place. – RM
[Also recommended where young'uns meet classic rock: Them Crooked Vultures, the
Backbeat
band]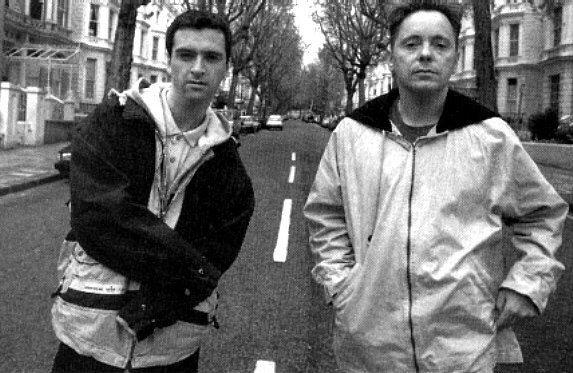 5. Electronic
Keyboards figured into the sound of New Order well before and after 1989's Technique album, but the path to the electronic-heavy version of the band heard there was apparently a difficult one for Bernard Sumner. He had digital demons to work out in the studio, but what's a guy to do when he meets heavy resistance from his bandmates? Start playing with Johnny Marr of The Smiths, that's what. As Electronic, this duo dug through aborted Sumner solo material, worked out songs on Depeche Mode's tour stage, and primed the pump with white-label singles leading up to their 1991 eponymous debut. With help from famous friends like Neil Tennant (Pet Shop Boys) and Karl Bartos (Kraftwerk), they spent a good portion of the next eight years delivering shimmering testimonials of—and on—the state of dance music as they saw and heard it. – AB
[Also recommended on the ones and twos: Duck Sauce]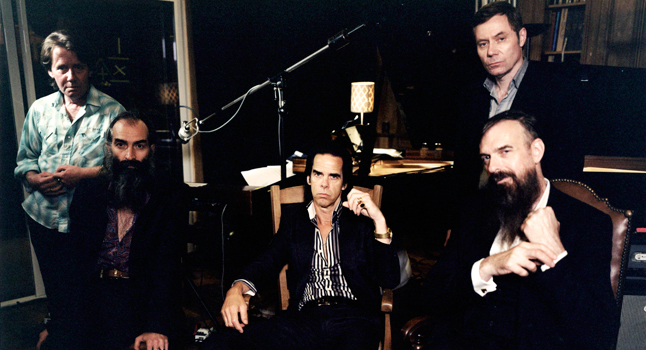 4. Nick Cave and the Bad Seeds
Nick Cave and the Bad Seeds are rarely talked about in terms of being a supergroup, in that Nick Cave is essentially the only permanent member of the group, with his cast of characters always rotating. Yet that cast of characters—which initially grew out of Cave's prior band, Australian post-punks The Birthday Party—has included some pretty incredible characters through the years, like Martyn Casey of Triffids, Warren Ellis of Dirty Three, Einsturzende Neubauten's Blixa Bargeld, Magazine's Barry Adamson and The Gun Club's Kid Congo Powers. If you're noticing a theme, it's that all musicians who have played with Cave share a particular penchant for the sinister, which is exactly how we like our Bad Seeds. – JT
[Also recommended for dark indie synergy: Temple of the Dog]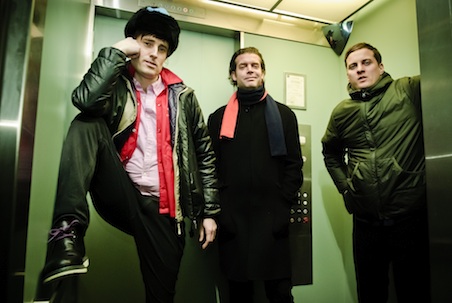 3. Battles
Whether it's a driving motorik beat or a syncopated mesh of ideas, the secret to Battles' success always managed to lay in the rhythms, which makes sense. When the guitarist of the math-rockiest band ever (Ian Williams of Don Caballero), a looping maestro (Tyondai Braxton), a talented effects-heavy guitarist/bassist (Dave Konopka), and power drummer (John Stanier of Helmet and Tomahawk) began collaborating, the results were a bit warped yet fascinating. Through early EPs and on to the acclaimed albums Mirrored and Gloss Drop, the rhythms scattered all over the place in a good way. Now as a trio, they're tighter, dronier and loopier than ever. They're also not afraid to have a good time, dance, and invite others in like Yamataka Eye and Gary Numan to lend vocals. – RM
[Also recommended for rock experimentalists: Fantomas]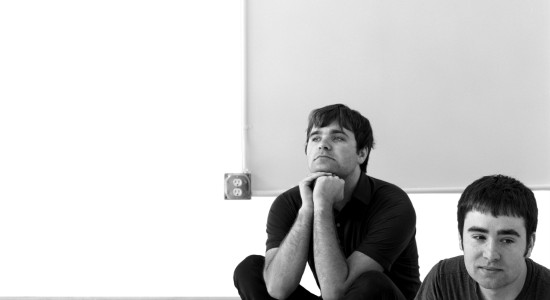 2. The Postal Service
There was some debate leading up to the compilation of this list as to precisely what number represented the minimum number of players in order to comprise a supergroup. Based on the overwhelming popularity of The Postal Service, clearly the minimum was only two. But these particular two—Death Cab for Cutie's Ben Gibbard and Dntel's Jimmy Tamborello—just happen to make a pretty spectacular combination, Gibbard's gentle, emotive vocals providing the warm, human soul to Tamborello's bleeping, blooping synth-pop tones. If we're really talking about The Postal Service as a super group here, then we can't very well overlook the contributions of singer-songwriter Jen Wood and Rilo Kiley's Jenny Lewis, who each counterbalance Gibbard's aw-shucks indie-guy charm with a little extra mystery and glamour. – JT
[Also recommended for techno-twee: Broken Bells]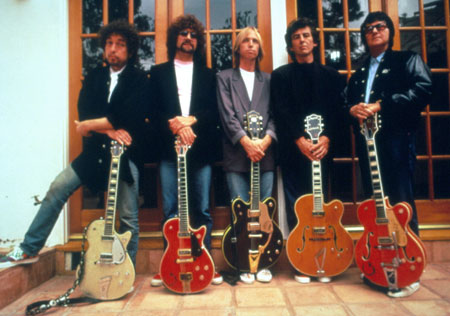 1. The Traveling Wilburys
A piece of professional advice: When a former Beatle (in this case George Harrison) asks you to stop by and see him at Bob Dylan's house, you say yes. If you look at the lineups and sources of our other selections and suggestions in this list, there are only a few where every performer or band could stand on their own. Whom The Traveling Wilburys come from could stand as their own radio block, their own festival if need be. Tom Petty, the late Roy Orbison, and ELO's Jeff Lynne answered Harrison's call, and what was meant to be just a session for one of his B-sides turned into two albums of solid rock with folk and country asides, alternately joyous and wistful, all with sly and veteran delivery. Orbison's death between Vol. 1 and Vol. 3 put the kibosh on touring and more recording as a unit, but the Wilburys' legacy was felt and heard in other collaborations throughout the 1990s and into the 2000s. And that B-side? Eh, just the long-lasting favorite "Handle with Care." – AB
[Also recommended for country-fried starpower: The Highwaymen]