10(+2) albums for History class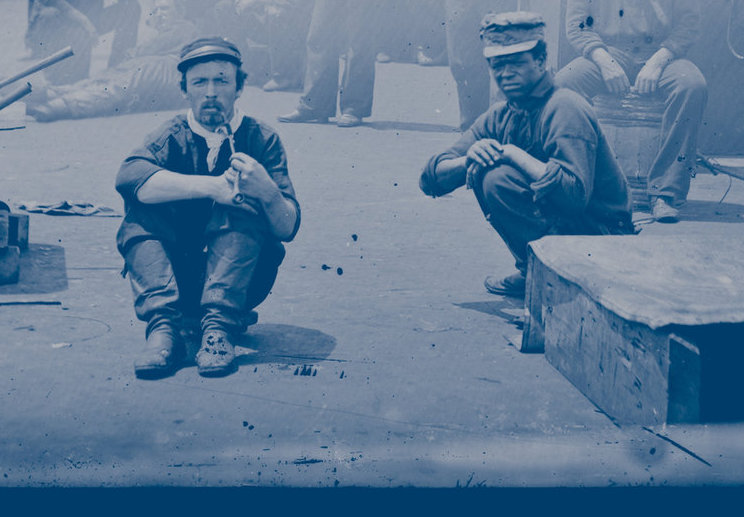 With perseverance, hard work, smarts, and perhaps a little luck, I will become a high school English and Social Studies teacher within the next year. I have been on somewhat of a sabbatical from my music writing while studying in this endeavor. But, I have not strayed from my love of music. In fact, my studies have only led me to find new ways to look at music. For instance, I plan on presenting a lesson in U.S.
History on how protest and civil rights songs had an effect on society and helped change the political landscape. It is in this spirit that I present my top ten albums to use in History class. These albums might not be able to replace class materials, but they can be an engaging addition. Consider it a fairly hip step up from Schoolhouse Rock.
Music has always had ties with history, and not just the fact that there has been music in history. Franz Ferdinand named themselves after the Archduke of Austria whose assassination led to World War I. The cover of the Beatles' Sgt. Pepper's album is a little pop culture and history guessing game. When Wikipedia went black in protest of SOPA, comedian Patton Oswalt tweeted, "Why's everyone freaked out about Wikipedia being shut down? We still have the lyrics to Billy Joel's 'We Didn't Start the Fire.'" Funny, but with a ring of truth. I have actually heard of high school history classes using that particular ditty. Almost anything by the Clash would be a great supplement to a class using Howard Zinn's book as their main text, but "Straight to Hell" is particularly good, being about England's shift from a manufacturing country to a service economy, fatherless children in Vietnam, the broken promises of the American Dream, and the perspective of worldwide immigrants. In other words, the verses of the song are perfect fodder for a persuasive opinion essay. There are plenty of songs and album covers that could be used in the History class, but these are the full albums that came to mind.
(p.s. stay tuned for my Top 10 Albums for English Class).
1. R.E.M. – Life's Rich Pageant and Document
(1986/1987; I.R.S.)
In my review of Life's Rich Pageant, I treated it as a kind of Cliff's Notes for various eras of American and World History. Mentions of Myles Standish, atrocities in Guatemala, Johnny Reb, Greenbacks, and the protest nature of "These Days" all prove my hypothesis. Berry, Mills, Buck, and Stipe all stood in as my teacher's assistants through high school. Recently, Washington State also adopted Standards for the education of "Environment and Sustainability." With that in mind, you can bet I'd be using "Fall on Me" in the classroom to musically illustrate the dangers of acid rain. "Swan Swan H," with its aforementioned allusions to Johnny Reb and Greenbacks, could almost stand as Civil War poetry, alongside Mollie Moore's "Chickamauga" and Paul Horgan's "Tintype of a Private of the Fifteenth Georgia Infantry." The whisky is water, the water is wine.
Document continues the History hit parade, focusing on any number of topics from the Cold War to the Iran-Contra affair. The titles "Oddfellows Local 151" and "Finest Worksong" bring to mind the formation of labor unions during the Progressive Era. And then there's the yin to Billy Joel's yang, "It's the End of the World as We Know It (And I Feel Fine)." Though only Leonid Brezhnev, out of the four alliterative namedrops of the L.B.'s (the others being Leonard Bernstein, Lenny Bruce, and
Lester Bangs), is likely to appear in a classroom context, the rest of the song is chock full of historical imagery and loaded terms, ripe for analysis.
---
2. Titus Andronicus – The Monitor
(2010; XL)
While R.E.M.'s albums have at least more than one song each that are historical or political, The Monitor is more likely to be called a theme album. The Monitor is the name of a Union ironclad warship, which did battle with the CSS Virginia at the Battle of Hampton Roads. By the way, that particular battle is the name of the last song on the album, a 14-minute epic tying intense emotion with the imagery of battle. It certainly gives "Swan Swan H" a run for its greenbacks. Songs such as "A More Perfect Union" and "Four Score and Seven" merely add more to the lesson plan, potentially allowing students to deconstruct Civil War terms and themes through a more modern perspective. The recreations of quotations from Walt Whitman and Abraham Lincoln can be considered primary sources! This year is the 150th anniversary of the start of the Civil War and I can think of no more apt way to honor it in the classroom than with some fiery rock and roll.
---
3. Michael Penn – Mr. Hollywood, Jr., 1947
(2005; SpinART)
One look at the first paragraph of my review of Michael Penn's loosely constructed theme album will illustrate just how packed with historical significance 1947 is. Every song does not become a litany of references. Rather, Penn claims that it is merely informed by his sepia toned perspective on that year that has him so fascinated. The opening track and initial single, "Walter Reed," is as poetic a picture of a post-war army hospital can be. Like all good poetry, the song has several interpretations, making it great for a combined Humanities class. The other songs on the album can also be unpacked and dissected, looking at post-war America and the onset of the Cold War.
---
4. U2 – The Unforgettable Fire
(1984; Island)
One of my favorite eras in history is the Civil Rights era. I think Bono would agree with me. The Unforgettable Fire, the title a reference to an art exhibit about the bombings of Hiroshima and Nagasaki, is a virtual love letter to American History, with a few other social issues thrown in for good measure. There are two references to Martin Luther King, Jr., in the elegiac "MLK" and their hit, "Pride (In the Name of Love)." The latter is a plea for sanity in a tumultuous age where, too often, the people who preach love, from Jesus to MLK and beyond, are killed. It makes for an interesting "Problem Based Learning" or Inquiry Based Project, no? The impact of the drug culture and its damaging effects can be analyzed in "Wire" and "Bad," while a student could deconstruct the whole album as an outsider's viewpoint of America.
---
5. PJ Harvey – Let England Shake
(2011; Vagrant)
White Whale's first album is called WWI, and I mentioned earlier where the name Franz Ferdinand came from, but if you want the definitive indie rock album on World War I, you need look no further than Let England Shake. This Mercury Prize winning album, Harvey's second to do so, is inspired not just by the Great War, but everything surrounding it, from other conflicts to the poetry of T.S. Eliot. Harvey, through her incredible songs, acting as a kind of narrator, is able to do what every great historian does, relate the horrors of war from the past with the atrocities of the present. We are a group of nations constantly warring with each other, but at least we have people like P.J. Harvey to act as our musical social conscience. By the way, I've come up with a couple new band names with this History / WWI theme in mind. One would be World War I themed songs in the style of Bob Dylan called "The Zimmerman Telegram," and the other a Loverboy cover band in World War I Doughboy uniforms called, "Turn Me Lusitania." Trademark. Copyright. Hands off.
---
6. Sufjan Stevens – Michigan and Illinois
(2003/2005; Asthmatic Kitty)
Some curriculum materials can't easily traverse state lines. I grew up in California, and thus learned all about California history, what little of it there is. Needless to say, I know quite a bit about Missions. Sufjan Stevens' wildly popular albums, which were once supposed to be the opening salvos in a marathon project, could easily become part of those states' curriculum. Though teachers might want to gloss over "John Wayne Gacy, Jr.," there are certainly lessons within most of the other tracks. Oh, to heck with it, let's put Gacy in there while we're at it. Everything can be a "teachable moment," right? The quasi-title track "Come On! Feel the Illinoise!" can be split up nicely in a combined Humanities class, with the first half exploring the Chicago World's Columbian Exposition, going into the fourth centennial of Columbus "discovering America," while the second half can explore the great Chicago poet, Carl Sandburg. Hold on, let me write this down. If nothing else, let's have Michigan and Illinois fifth graders performing Stevens' songs for a talent show.
---
7. Public Enemy – It Takes a Nation of Millions to Hold Us Back
(1988; Def Jam)
No more music by the suckers. This, by far, is my favorite hip-hop album of all time. I love hip-hop, but almost nothing else even comes close. The album is a symbol, in its entirety, of African-American empowerment and issues of equality, agency, freedom, and reparation. As such, it is a great addition to any Social Studies classroom, with some care taken, of course, in warnings about language. It is jam packed with both current and Civil Rights era information to interpret and discuss, including such lines as," J. Edgar Hoover, and he coulda proved to ya / He had King and X set up / also the party with Newton, Cleaver, and Seale." Yeah, heady stuff. Again, this is great as a companion to any class using Zinn. My favorite track could also be used, depicting a break out from prison, "Black Steel in the Hour of Chaos." While it is exciting and adventure-packed for the students, it also raises questions about war, the draft, conscientious objectors, and the history of the treatment of African-Americans in the U.S. Bring the noise.
---
8. The Pogues – Rum, Sodomy, and the Lash
(1985; MCA)
Folk music has pretty much been a part of English and History classes since the 60s. I know that my English teacher played a couple of Bob Dylan tunes for us. Now that I think of it, I don't know how I glossed over Zimmy's albums in this list, other than that I don't need to point out the obvious. But, just as folk is often used, punk folk is most likely a rarity. Cue Shane MacGowan's drunken visage as he starts belting out songs from Rum, Sodomy, and the Lash, the album named after a famous quotation from Winston Churchill. To go along with P.J. Harvey's album, the Pogues present their own take on a traditional song about the Battle of Gallipoli, "And the Band Played Waltzing Matilda." Add in songs about industrial England, western outlaws, some poetic odes to Ireland, and a song and video referencing Thatcher's wars, and you have one heck of a carousing history lesson. But, for the sake of propriety, let's leave the Guinness out of it.
---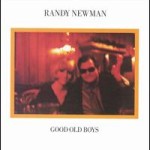 9. Randy Newman – Good Old Boys
(1972; Reprise)
I adore Randy Newman. His songs are alternately funny ("Naked Man," "Short People") and incredibly morose ("I Think It's Going to Rain Today"). In the early '70s, one could argue that Newman was at the peak of his songwriting game, though he would continue to write quality music up to the present day. Good Old Boys is my favorite Newman album. I love it so much I had to find it on vinyl. Yes, I'm that guy. But, there is almost no other album that deals with Southern history in such an intelligent, thoughtful, and empathetic manner. Though some fault "Rednecks" for its depiction of Southern people, it is just as harsh on the Northerner's view of Southerners. That is its power. "Louisiana 1927" brilliantly and tragically depicts the Great Mississippi Flood, becoming a bridging point between that horrific event and the later Hurricane Katrina. There was also a plea to President Nixon to help bring citizens out of poverty in "Mr. President (Have Pity on the Working Man)" and the great song about the "Kingfish," Huey Long, in "Every Man a King." Every history teacher should have a copy.
---
10. Neutral Milk Hotel – In the Aeroplane Over the Sea
(1998, Merge)
I close with another album that would be perfect for History, English, or a combined Humanities class. By now, most indie fans know all about this album. It is legendary in those circles, both for its material and the story behind its reclusive author, Jeff Mangum. The album itself has been rumored, but never truly confirmed by Mangum, to revolve around an imaginary love affair with Anne Frank. Lines that coincide with birth and death dates, and lyrics such as "Anna's ghost all around" lend to the credibility of the interpretation. Just as Frank's diary is indispensible in illustrating the tragedies of World War II and the horrors of the Holocaust, so can Mangum's album be an illumination of love and beauty amidst the tragedy. "Holland, 1945" all on its own is enough for a history or poetry lesson. The last stanzas speak to something I've heard numerous times from people who have visited Amsterdam. Most go in, see how they lived, see her diary, and they break down. It is just too much to bear. Mangum's lyrics are equally heartbreaking, yet his imagined love story lifts our spirits and gives us hope for the future.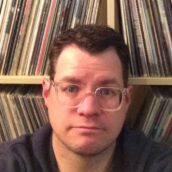 Terrance Terich
Terrance Terich firmly believes that 1985 is the best year for music. He lives near Seattle with his books, movies, and music.