Greatest Hits : The Replacements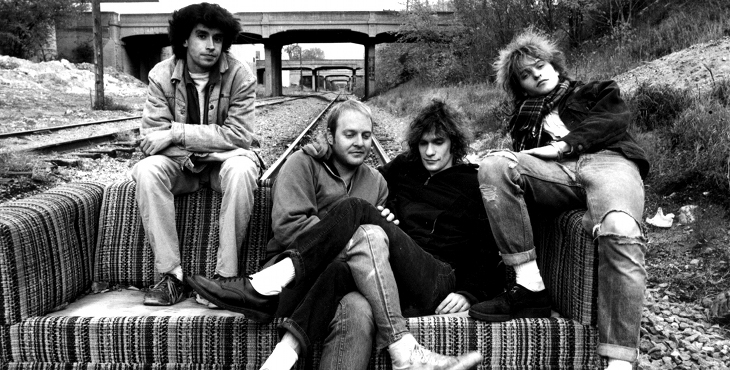 Greatest Hits is a new feature that highlights an artist's best songs, assembled into one carefully curated playlist or compilation. The intent behind the feature is not to rank which of these 10 to 20 songs is the best of the bunch, but to feature them all in a sequence — complete with streamable playlist — for the sake of creating a feature that serves as both reading and listening material. Some will be "best of" compilations for artists who haven't released one yet, others will be a fresh take on longtime favorites whose label maybe didn't get it right the first time. Either way, these are our definitive favorites.
Rowdy drunks. Artists. Pranksters. Innovators. Assholes.
The Replacements were all of the above. The Minneapolis punk rockers maintained a careful balance of carelessness and ambition that drove them in a direction few other acts could manage. It's said that the band — once an instrumental trio called Dogbreath — would have been inclined to try new drugs and goof their way through practices if it weren't for the the entrance of singer, guitarist and songwriter Paul Westerberg, who showed up to rehearsals in neat clothes and insisted on perfecting each song. That's not to say that he was the sole star of the group; Chris Mars and Bob and Tommy Stinson more than pulled their weight throughout the band's career. Rather, it was this push and pull that made The Replacements unique. Their songs were perfected imperfection, the sound of slacker rock being pulled and straightened until it sounded like nothing ever heard before.
So how does one catalog the influence as vast as The Replacements' in a single playlist? It's certainly been tried before on a recent collection of the band's singles, but this band's effect on the music world requires a more organic representation than a mostly chronological listing of tracks. So for this compilation, I gathered what I consider to be the best Replacements songs — quintessential tracks — and tracked them as I would if assembling an original album. Drawing from every studio album by the band (with the exception of 1990's All Shook Down which was, admittedly, more of a solo affair for Westerberg than a true Replacements record), I arranged each song in a way that would make sense to a first-time listener as well as a tried-and-true fan. So, in celebration of the 30th Anniversary of Let It Be, here it is: Treble's Best of The Replacements.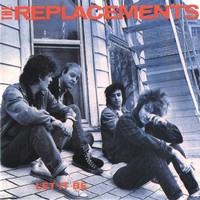 "Unsatisfied"
from Let It Be
(1984; Twin/Tone)
What better song to start with than one that perfectly captures The Replacements' haphazard balance of discontent and reckless behavior? And that's not even taking into account Westerberg's gorgeous intro on the lap steel or the track's post-punk take on the melancholy roots rock ballads of Springsteen and Petty. Even at their most calm and sincere, The Replacements have an ability to ignite a stirring flame under their audience; a line like "Look me in the eyes and tell me that I'm satisfied" is equal parts taunting dare and plea for help.
---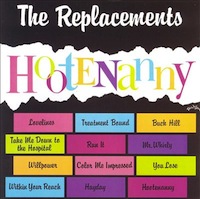 "Take Me Down To The Hospital"
from Hootenanny
(1983; Twin/Tone)
On Hootenanny, The Replacements were still a punk band, but were toying with the elements of blues, country and classic rock that would become an important foundation to the post-punk they reached just a year later. "Take Me Down To The Hospital" takes a boogie foundation and runs with it, adding distorted chaos and a frantic ethos to the mix. The song is always escalating, a train consistently on the verge of running off the tracks.
---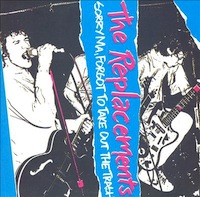 "I'm In Trouble"
from Sorry Ma, Forgot to Take Out The Trash
(1981; Twin/Tone)
It would be criminal to leave the band's debut out of this compilation, even if it doesn't have quite the same significance or cultural resonance as the rest of the band's catalog. On a track like "I'm In Trouble," the band's ethos and influence are ever-present; even if the rhythm section is a little more interested emulating a Sex-Pistols-inspired vibe, the rockabilly-styled solos and early interest in creative melodic approaches were a sure sign of what was to come.
---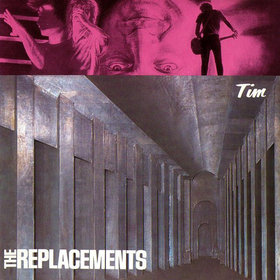 "Left of the Dial"
from Tim
(1985; Sire)
In many ways, The Replacements circa-1985 were the ultimate college radio rock band; an independent act that heavily drew on mainstream radio rock that came before them. "Left of the Dial," the band's love song to college radio is the best of both those worlds, an inspired classic rock anthem with the approach and appeal of an act from DIY origins. And you can't help but soak in the loud/soft dynamics and crunchy guitar tone without getting the sense that the grunge renaissance is just around the corner.
---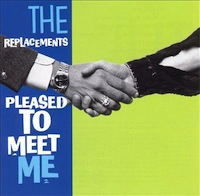 "Can't Hardly Wait"
from Pleased to Meet Me
(1987; Sire)
By the time we reach Pleased to Meet Me, The Replacements can write a damn fine rock song, so why not try mixing in a little pop? While the results of this experiment vary from track to track, "Can't Hardly Wait" is a phenomenal success. Maybe it's the shimmering guitar accents provided by Big Star's Alex Chilton. Perhaps it's the Chicago-style use of horn and string accompaniment, or the striking stops utilized a couple times throughout the track. However you chalk it up, "Can't Hardly Wait" takes everything the band had learned up the point and smooths it out to great effect.
---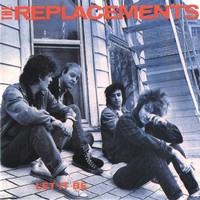 "Androgynous"
from Let It Be
(1984; Twin/Tone)
Some call it too short; some call it incomplete; I call it essential. "Androgynous," the centerpiece to 1984's Let It Be, is minimalist to a fault — boasting only vocals, piano and light percussion. But it's that simplicity that perfectly accents Westerberg's musings on changing views of gender and sexuality. On any other singer songwriter's lips, this anthem could be too pushy or political but, via Westerberg, it just sounds like a matter of fact: "Same hair/ revolution/ unisex/ evolution/ tomorrow, who's gonna fuss?"
---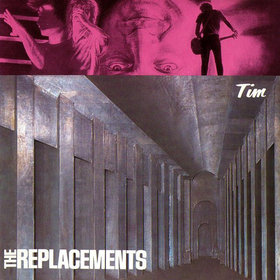 "Bastards of Young"
from Tim
(1985; Sire)
For me, "Bastards of Young" is the ultimate Replacements centerpiece. The British-blues inspired swagger, the soaring chorus, that unmistakable breakdown just after the three-minute mark: It's the ultimate fuck-all anthem for youth of any generation.
---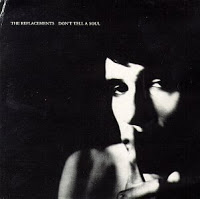 "I'll Be You"
from Don't Tell a Soul
(1989; Sire)
As I mentioned above, Don't Tell a Soul is the last Replacements album I'm including on this compilation. Continuing the more pop-oriented feel of Pleased To Meet Me, "I'll Be You" settles on a sound oddly reminiscent of The Police, but not lacking the significant staples of a Replacements track. Westerberg's semi-earnest request that the listener switch places with him for a while is a casual twist on the classic "walk a mile in my shoes" refrain, supported in full by the band's relatively calmer instrumental approach.
---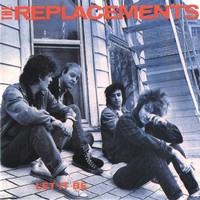 "I Will Dare"
from Let It Be
(1984; Twin/Tone)
They had me at "Replacements song featuring a guitar solo by Peter Buck (R.E.M.)" but "I Will Dare" has a lot more to offer than that brief moment of ecstasy. In 1984 the track was the perfect introduction to the band's drastically morphed sound; 30 years later, it's a time capsule back to what was perhaps the band's best year. Westerberg's stressed-yet-playful attitude, the band's drunken swagger, their uncanny ability to write a rock song that sinks into your skin and won't let go — it's all here in full force.
---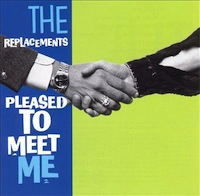 "Alex Chilton"
from Pleased to Meet Me
(1987; Sire)
When The Replacements were finally invited to play an NBC broadcast after a long-fulfilled ban following their hilariously unorthodox performance on an 1986 airing of Saturday Night Live, they chose the perfect song: "Alex Chilton." For starters, the track that pays tribute to the recently-passed (and aforementioned) Chilton of Big Star.  It's also a brilliant example of a knuckles-to-the-wall rock song, and one that puts most modern alternative acts to shame. Even this far down their career path, The Replacements could still kick ass.
---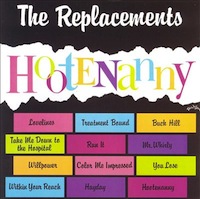 "Color Me Impressed"
from Hootenanny
(1983; Twin/Tone)
Squeezed between two of their more iconic songs, it's easy to hear the beginnings of The Replacements' genre-mashing road map on "Color Me Impressed." It's also an excellent example of the band's distinct ethos: The punk scene that prided itself so much on not giving a shit was secretly in a constant state of yearning for attention.
---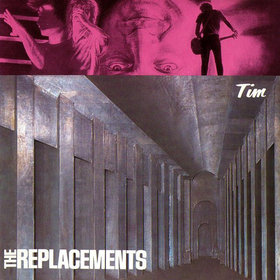 "Kiss Me On The Bus"
from Tim
(1985; Sire)
It's a little ironic (and perhaps telling) that a bunch of drunk punks could perfectly capture how it feels to be a teenager in America. This fan-favorite is a classic example of the band's ability balance a child-like delicacy with a rough, love-torn aesthetic. Does that rhythm remind anyone else of an early Beatles track?
---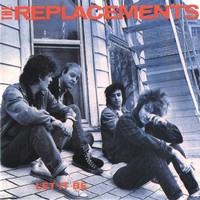 "Answering Machine"
from Let It Be
(1984; Twin/Tone)
The Replacements knew how to write an album closer, and "Answering Machine" is the best among that admittedly competitive group. Focusing mostly on Westerberg's sore rasp and a distorted, chugging guitar progression. It's an unmistakably unique sound that forever burns the question "How do you say goodnight to an answering machine?" into the listener's ear canal.
---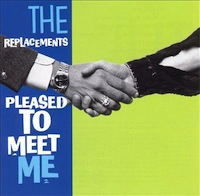 "The Ledge"
from Pleased to Meet Me
(1987; Sire)
It wasn't unlike Westerberg to get dark, but not normally as dismal as he does on "The Ledge." Narrating the viewpoint of lonely individual who commits suicide and reflects on how he is finally "the boy they couldn't ignore for the first time in my life," the track finds the band at their gloomiest. But that's also a testament to how much The Replacements had grown as players and songwriters over the years. The punks we heard in 1981 couldn't have approached this subject with as much grace and sincerity as they do here.
---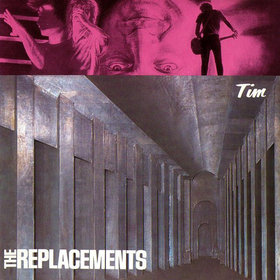 "Here Comes a Regular"
from Tim
(1985; Sire)
If "Answering Machine" is The Replacements' ultimate album-closer, "Here Comes a Regular" is the perfect swan song for the band's work as a whole. For a band that spent much of their career causing a drunk ruckus, it's beautifully (almost tragically) self-aware. As Westerberg croons "everyone wants to be special here" over mild-mannered piano and acoustic guitar, it sounds like both a mission statement and an accusation; I can't imagine a better way to remember a band as deceptively complex as The Replacements.
You might also like: