Best New Releases, September 22: Loraine James, CHAI, and more

Alice Ivor
Well, it's gonna be a pretty hefty couple of months. This week brings maybe the most overwhelming set of new releases in recent weeks (including a lot of must-hear under the radar gems). But next week, and the next and so on are going to be about the same. Once fall release season starts, there's no turning back. You've been warned. But there's a diverse selection of great new music out today, including an IDM MVP, one of the best bands in Japan right now, the fascinating evolution of a dream pop artist, the long-awaited return of one of post-rock's best bands and more. Dive into this week's best new releases.
---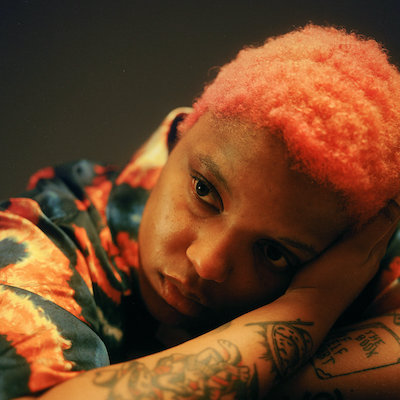 Loraine James – Gentle Confrontation
Last year, Loraine James released two albums—an ambient record under the name Whatever the Weather, and a set of new interpretations of Julius Eastman compositions, Building Something Beautiful for Me. The British producer hasn't slowed down a bit, however, returning only a year later with another set of intricate, complex and thoroughly stunning electronic creations. Gentle Confrontation is at once thorny and beautiful, merging mesmerizing layers of strings with knotted bursts of beats, deeply emotional melodic material and occasional guest appearances from the likes of keiyaA. Gentle Confrontation isn't a more obviously commercial set of music, though it is eclectic in fascinating and thrilling ways, incorporating more elements of pop into an approach that fits no easy formula. We'll have more on this record soon.
Listen/Buy: Bandcamp | Amazon (vinyl)
---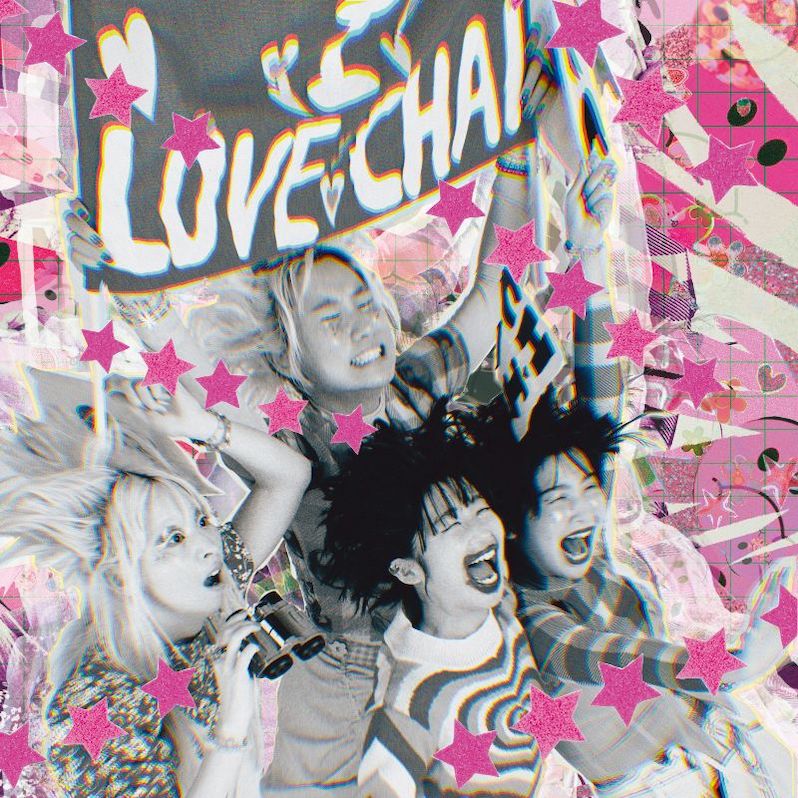 CHAI – CHAI
Japanese quartet CHAI have consistently been an incredibly fun band, with a clever sense of social commentary within their eclectic pop approach, which on their latest includes traces of neo-soul, disco and '80s-reminiscent city pop. In our review of the album, Elliot Burr said, "CHAI's self-dubbed collection best represents them as performers, as people, and as purveyors of a bloody good time." An excellent band that just continues to get better.
Listen/Buy: Bandcamp | Turntable Lab (vinyl)
---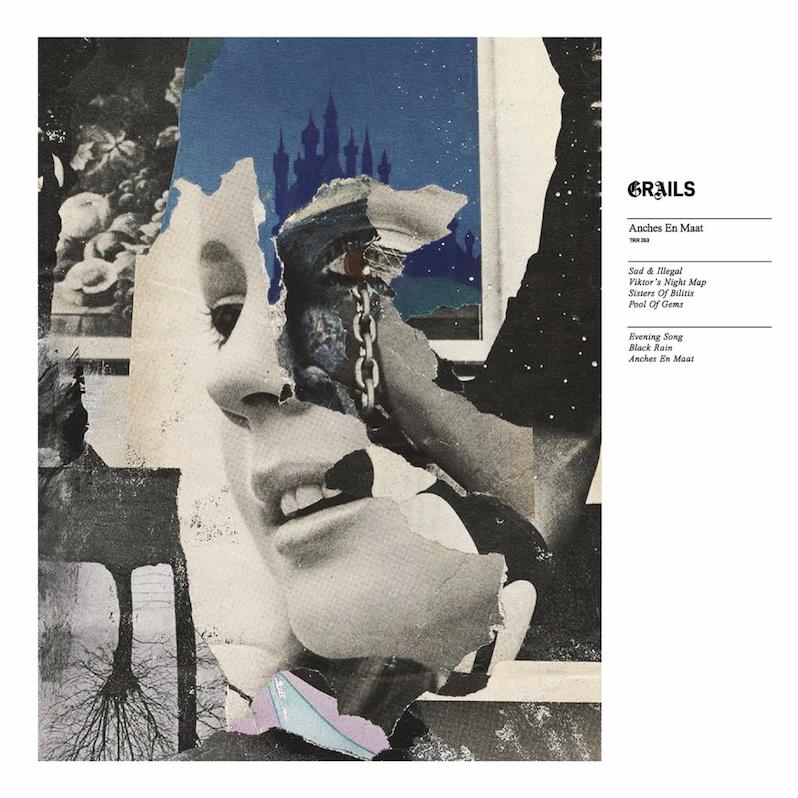 Grails – Anches En Maat
Delivering their first new set of music since 2017's Chalice Hymnal, post-rock group Grails return to their well of richly layered and cinematic instrumentals for the first time in six years. Anches En Maat is a record at once informed by their own uniquely intricate palette of sounds while reaching beyond that as well, as evident within the first song "Sad & Illegal," which merges ominous soundtrack synths into a lushly arranged instrumental fit for a '70s soul superstar. The seven tracks on Anches En Maat are slow-burning pieces, building up from mere suggestions of songs into bigger, richer pieces that showcase the breadth of the group's capabilities. Wondrous, beautiful material that's made the wait well worth it.
Listen/Buy: Bandcamp
---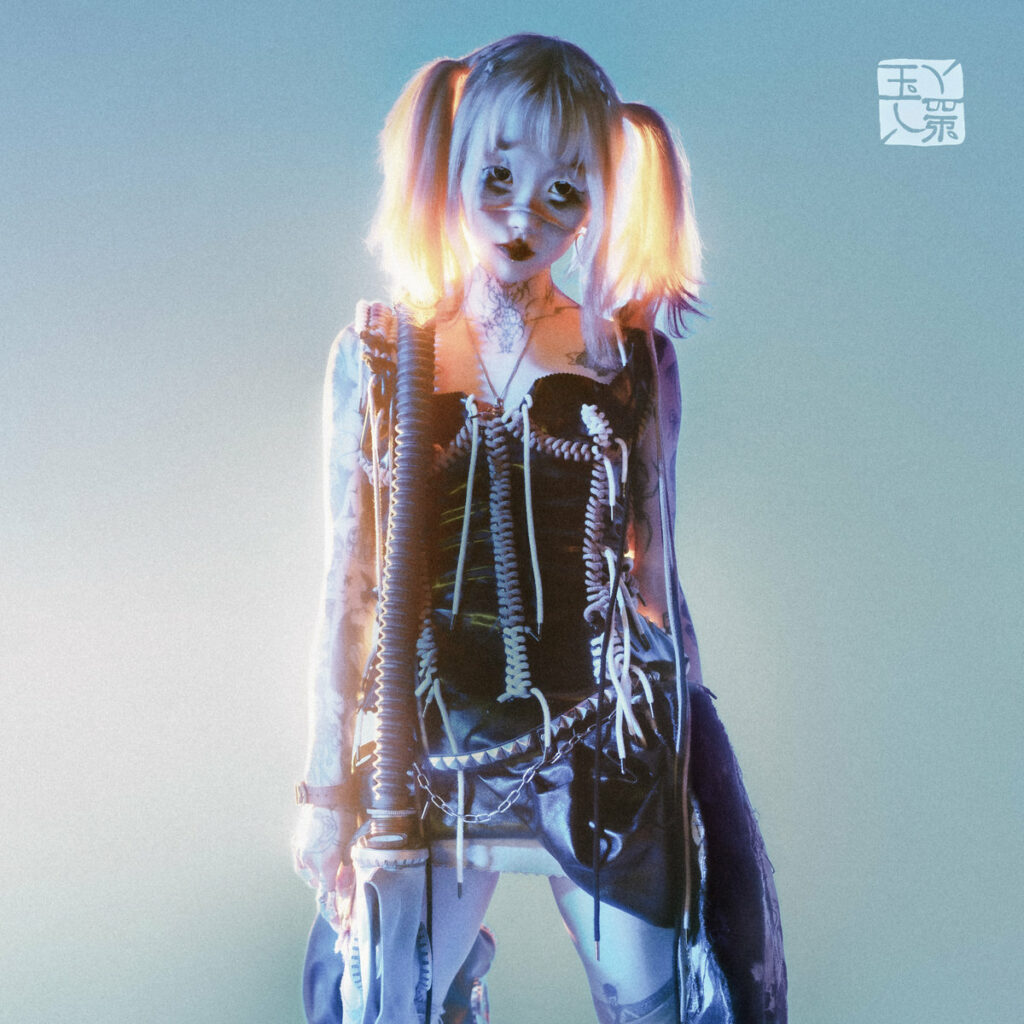 yeule – softscars
It lines up nicely that the new album by Singapore-born, London-based artist yeule should arrive the same week we compiled our list of the best alternative rock albums of the '90s. While softscars isn't a wholesale throwback, it carries more than a little influence from that area—shoegaze, dream pop, grunge, with some big pop hooks to go with it. Whereas on previous albums, their sound leaned heavier on electronics and ambience, but here they merge modern and nostalgic sounds with a deeply human thread of emotion running through it, crafting something that leaves a lasting impact through both its outsized anthems and depth of feeling.
Listen/Buy: Bandcamp | Merchbar (vinyl)
---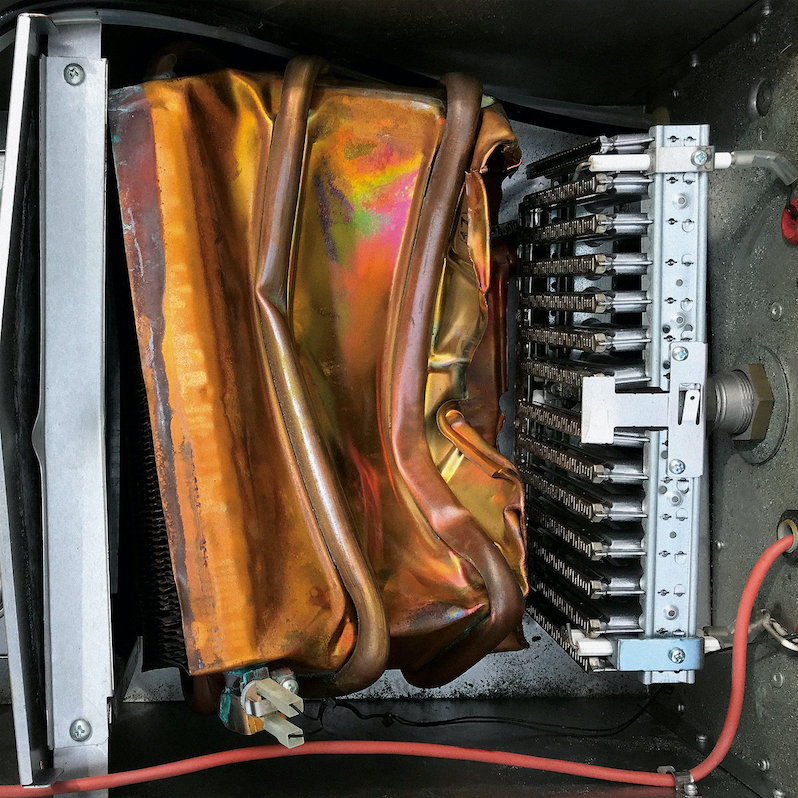 JOHN – A Life Diagrammatic
On 2021's Nocturnal Manoeuvres, UK duo JOHN began to open the door from their established noise-rock pummel toward a sound that makes more allowances for nuance and open space. Their follow-up, A Life Diagrammatic, doesn't just embrace that direction but thrives on it, taking the tried-and-true foundation of two-man post-hardcore pummel and giving it the benefit of richer, layered textures and an even more artful application of abrasion. The group still harbors a palpable intensity—these songs do, absolutely, pound and pummel, but they also allow for closer listening even more than mere primal physical response. Rare is the aggressive, caustic band who can do both.
Listen/Buy: Bandcamp | Merchbar (vinyl)
---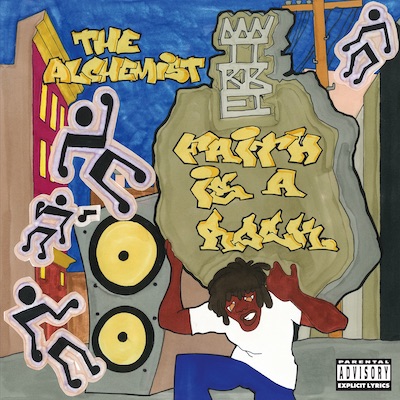 MIKE, Wiki and The Alchemist – Faith Is a Rock
Only weeks ago, The Alchemist released his collaboration with Earl Sweatshirt, Voir Dire (which followed similarly great collaborations in the past few years with Armand Hammer, Boldy James, Larry June, Roc Marciano and so on). And yet the prolific producer is back with another outstanding team-up, pairing his warm analog productions with another two standout emcees, Wiki and MIKE. Much like Voir Dire, it's a brief record at just a half-hour, but it's a rich enough meal all the same, rife with soulful and jazzy beds of samples and beats, a melancholy late summer atmosphere, and two MVP emcees that complement each other with their different approaches: Wiki with a hardened honesty and MIKE with his unfiltered introspection. Perhaps it's only 30 minutes, but don't be surprised if you find yourself revisiting it over and over.
Listen: Spotify
---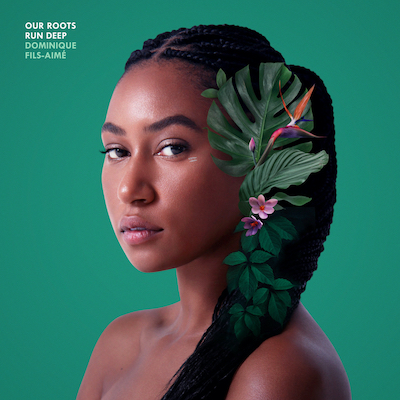 Dominique Fils-Aimé – Our Roots Run Deep
Dominique Fils-Aimé's latest album, Our Roots Run Deep, sees her turning inwards, reflecting on her own emotional and spiritual landscape. It follows the acclaimed and award-winning trio of records (both Stay Tuned! and Three Little Words, the #2 best-selling album in Canada that year, were shortlisted for the Polaris Music Prize) that's a conceptualization of and in conversation with the history and heritage of African American music. – Konstantin Rega
Listen/Buy: Bandcamp | Merchbar (vinyl)
---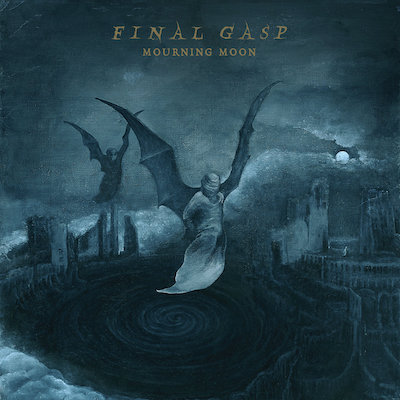 Final Gasp – Mourning Moon
Between Troller, Poison Ruin and now Final Gasp, Relapse has been on a definite goth streak in 2023, and you can count me as being 100 percent on board with this development. Boston's Final Gasp specialize in a particularly muscular take on death rock on Mourning Moon, blending the beef and brawn of hardcore with an early '80s vintage of post-punk that satisfies a particular kind of shared itch between metalheads and goths alike. The band's sense of doomy atmosphere and razor-sharp riffs are on point, but it's in the dizzying descent of "Botched Ritual," the Killing Joke-style gloom-drive of "Mourning Moon" and surging, epic darkness of "Homebound" that Final Gasp prove themselves MVPs of a new wave of goth-rock bruisers.
Listen/Buy: Bandcamp | Amazon (vinyl)
---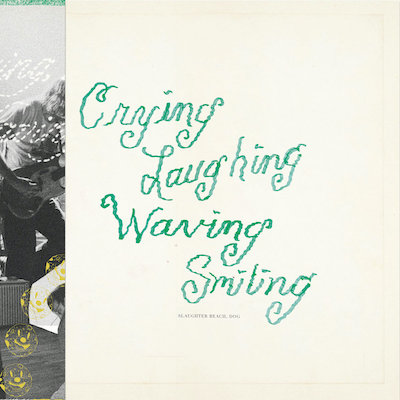 Slaughter Beach, Dog – Crying, Laughing, Waving, Smiling
In the six years since Jake Ewald's former band Modern Baseball called it a day, the Philadelphia singer/songwriter has been steadily building up an ample body of work with Slaughter Beach, Dog, penning earthier alt-country songs more grounded in an everyday kind of realism. That doesn't mean they're not memorable or even exciting, however, and the songs on Crying, Laughing, Waving, Smiling are among the best they've ever released. Balancing a hypnotic dreaminess on opener "Surfing New Jersey" with the strutting bar-band rock of a song like "My Sister in Jesus Christ," Slaughter Beach, Dog are growing not just into a more mature band but one that better explores the nuances of their particular aesthetic to draw out songs with an even more affecting emotional landing. Perhaps no song accomplishes this quite as well as "Engine," the longest song on the album at over eight minutes, exploring the winding journey of being a touring musician through poignant, careful details and a gorgeously hazy arrangement.
Listen/Buy: Bandcamp | Amazon (vinyl)
---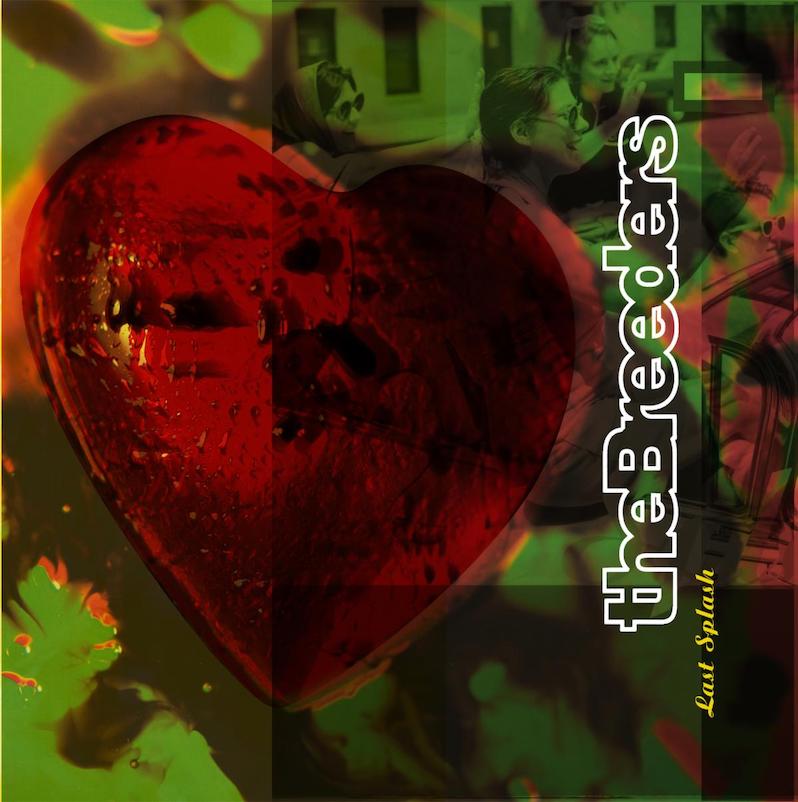 The Breeders – Last Splash (30th Anniversary Edition)
Speaking of '90s alternative, The Breeders' sophomore album Last Splash is one of the all-time great albums from the era. You can probably remember where you were the first time you heard "Cannonball" on the radio (or Spotify, perhaps), and if you're anything like me, you're utterly astonished that was 30 years ago. But for its anniversary, the band has released a new reissue of the album featuring bonus material such as a previously unreleased version of "Divine Hammer" featuring J Mascis. Which is a pretty awesome anniversary gift.
Listen/Buy: Bandcamp | Turntable Lab (vinyl)
---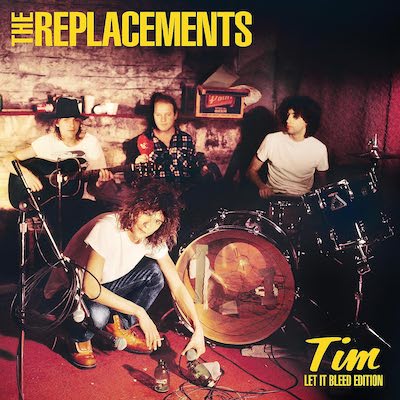 The Replacements – Tim: Let It Bleed Edition
And yet another alternative classic gets the expanded reissue treatment, this one from a little bit earlier. The Replacements' Tim is a college-radio classic, big on raucous guitars, melodic choruses and some of Paul Westerberg's greatest lyrical moments. Its "Let It Bleed" edition includes a newly remixed version of the album from Ed Stasium as well as alternate versions, demos and live versions in a box set that includes both four CDs as well as a vinyl version of the album. A hefty dose of the Mats for fans to dive into.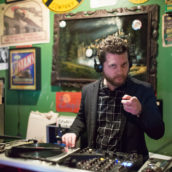 Jeff Terich
Jeff Terich is the founder and editor of Treble. He's been writing about music for 20 years and has been published at American Songwriter, Bandcamp Daily, Reverb, Spin, Stereogum, uDiscoverMusic, VinylMePlease and some others that he's forgetting right now. He's still not tired of it.