Belle and Sebastian announce details of Girls In Peacetime Want to Dance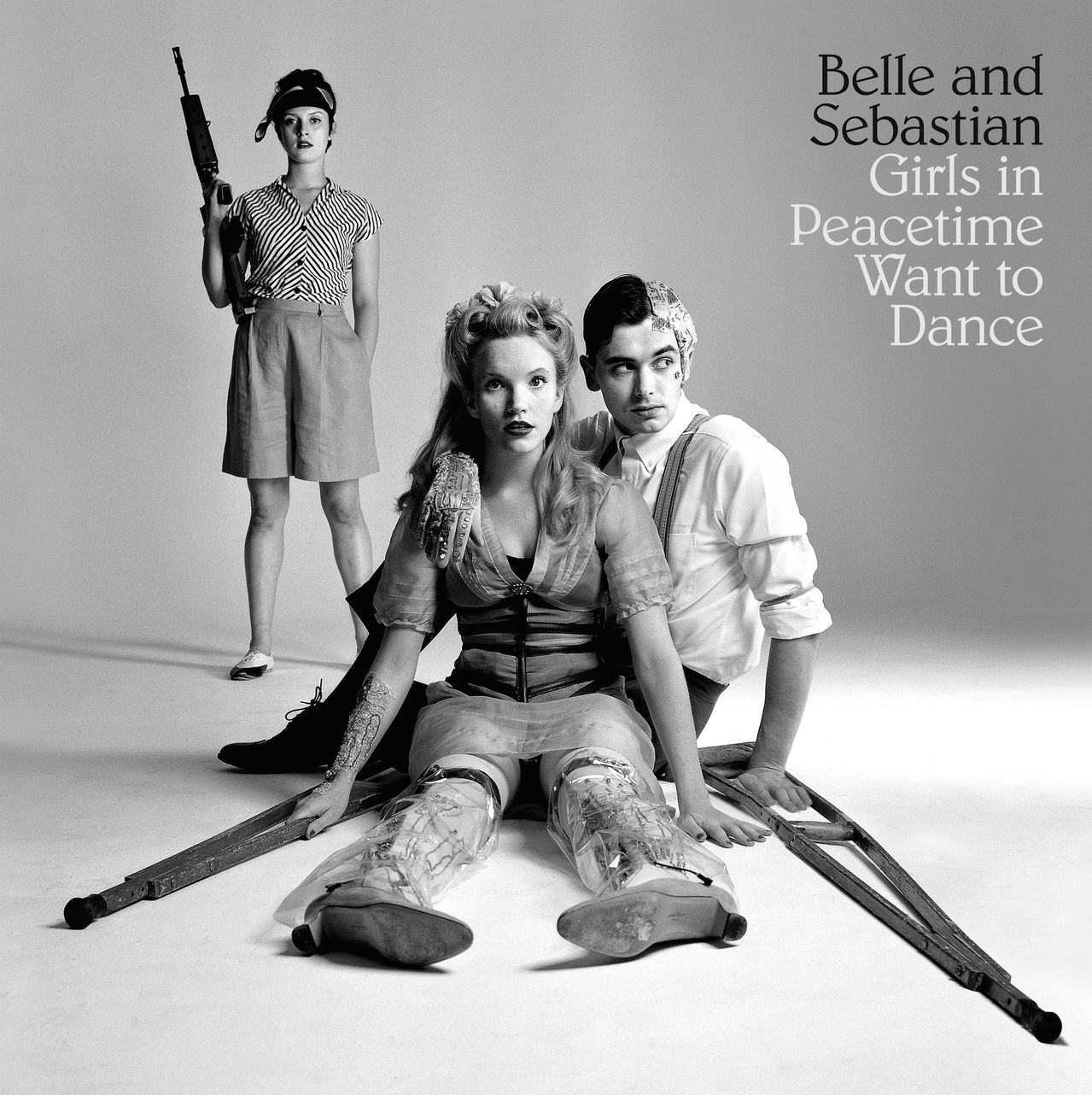 On Jan. 20, 2015, Scotland's indie pop heroes Belle and Sebastian are releasing a new album, Girls In Peacetime Want to Dance, via Matador Records. It follows 2010's Write About Love, and last year's rarities collection The Third Eye Centre, and as of today, the band has more details to share about it — important things like artwork, tracklist and some details about how it sounds. Those kinds of details.
The image above is its tracklist, and it's being released as a standard double-vinyl edition, as well as a limited deluxe vinyl edition comprising four LPs with bonus tracks. The iTunes edition will also feature two bonus tracks, "Piggy in the Middle" and "A Politician's Silence." The album was produced by Ben Allen (Animal Collective, Gnarls Barkley) and is described as having a "dance-party element," inspired by Detroit techno and Giorgio Moroder. There's also a song called "Play For Today," and there's no indication that it's a cover of a song by the same name by The Cure, but you never know. And if this doesn't sound like the Belle and Sebastian you might be familiar with, just remember — they've been known to abandon the formula on more than one occasion. Check out the tracklist below.
Belle and Sebastian Girls in Peacetime Want to Dance tracklist:
1. Nobody's Empire
2. Allie
3. The Party Line
4. The Power of Three
5. The Cat with the Cream
6. Enter Sylvia Plath
7. The Everlasting Muse
8. Perfect Couples
9. Ever Had a Little Faith?
10. Play for Today
11. The Book of You
12. Today (This Army's for Peace)