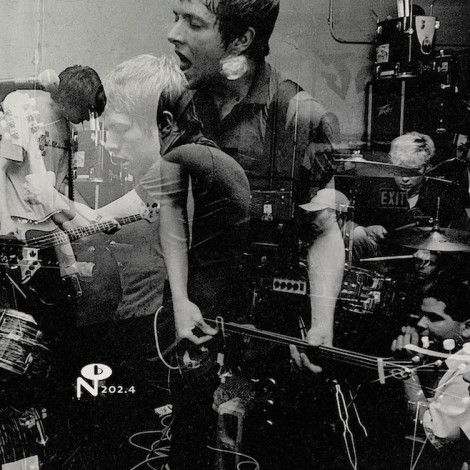 Unwound made a lot of progress in a short amount of time. Their evolution from raw, scrappy punks to muscular post-hardcore powerhouse, and eventually avant garde punk artistes, makes perfect sense when it's all lined up in front of you. But natural progression, much like common sense, isn't always so natural, and where many of the group's national peers flamed out or came to an abrupt end in half the time, Unwound approached self-improvement like spring cleaning. It happened almost every year like clockwork: Beginning with the July 1993 release of Fake Train, the band hit a regular annual deadline of issuing an Unwound update in the form of a full-length record. Their steps were gradual, but effective, first knocking out the volume, and then the intensity. After that came melody, and atmosphere followed. By the time they arrived upon The Future of What and Repetition — collected on No Energy — they had become a wholly unique animal, unbound by convention and seemingly unstoppable.
The two albums comprising the middle of Unwound's Kill Rock Stars tenure, The Future of What and Repetition were complementary and nearly contradictory representations of their strengths and unique qualities as a band. Each one is essential, but for entirely different reasons. One is seething and visceral, the other is spacious and tense. One is relentless, the other more measured. And yet the sonic makeup, and the strangely melodic abrasion within the songs on each album could have only been created by one singular band.
The Future of What, which comprises the first half of No Energy, is the Mr. Hyde of this dyad — all shrieking guitar riffs, pulse-elevating rhythms and noisy, unsettling interludes. Sure, it's cut from a similar cloth as their previous two albums — which were collected on The Numero Group's prior reissue, Rat Conspiracy — but everything seems just that much more on edge. They're unhinged and jittery from the get-go, leadoff track "New Energy" sounding more like an outtake from The Birthday Party's Junkyard than anything Olympia circa 1995. And the brilliance is in its illusion; Justin Trosper's guitars make a sinister shimmer, ringing openly and cleanly while Sara Lund's earthquake drums and Vern Rumsey's menacing bassline do the heavy lifting. It's a neat trick, but they switch up their approach quite a bit, transitioning into guitar-driven post-hardcore on "Demolished," Sonic Youth-like boom and scrape on "Natural Disasters," and taut math-rock machinery on "Equally Stupid." They seem like minor steps until you narrow in on the details, and then the fascinating, amazing picture becomes perfectly, brilliantly clear.
Repetition behaves a bit differently. Initially, with the backward sequence that opens first track "Message Received," there's a moment of hesitation. The tension heightens, the explosion seems imminent, and then it happens — almost exactly how you'd expect it or want it to, with a taut groove that becomes louder, noisier and more cathartic. It's arguably Unwound of the first half of the '90s reduced to their purest essence, which is what makes it an interesting beginning to the album. Just about everything else moves in a different direction. Sometimes it's unexpectedly catchy, as on the Slint Moog disco of "Corpse Pose." And sometimes it's dissonant, like the spacious shards of melody that shatter throughout "Lowest Common Denominator." Even when they test the listener's endurance, like they do with the I-see-what-you-did-there repetition of the title of "Fingernails on a Chalkboard," there's always some compulsory element — something intoxicating, even. The re-emergence of a manic, punk sound is only a slight return on "Murder Movies," and when anthemic rise of closing track "For Your Entertainment" arrives, the band's metamorphosis is seemingly complete.
The singles they released during the '95-'96 era, which close out No Energy, mirror the progression between the two albums, but to a more accelerated degree. "Seen Not Heard" is one of the catchiest tracks of the bunch, its sinewy bassline sidling up against a Vibra-slap rattle, while the raw recording of "MKUltra" (named after the behavioral engineering program put in place by the C.I.A. in the '50s) is one of the most abrasive. Of course, the metamorphosis wasn't entirely complete at this point. In fact, their best music — what Rumsey said in an interview last year was "far and beyond our most ambitious and accomplished record" — was still ahead of them. But that would take a few more years yet, and with another step in between. Still, it's hard not to marvel at the kind of beautiful wreckage these art punks wrought in just six short years.
Similar Albums:


Jawbox – For Your Own Special Sweetheart


Fugazi – Red Medicine


Sonic Youth – Sister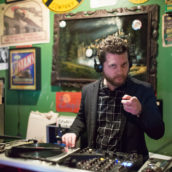 Jeff Terich
Jeff Terich is the founder and editor of Treble. He's been writing about music for 20 years and has been published at American Songwriter, Bandcamp Daily, Reverb, Spin, Stereogum, uDiscoverMusic, VinylMePlease and some others that he's forgetting right now. He's still not tired of it.