Deerhoof : La Isla Bonita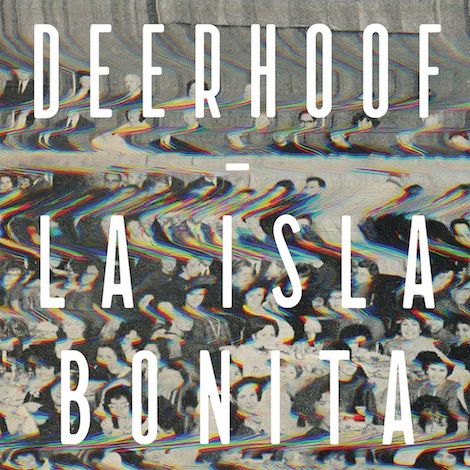 Deerhoof hit their 20th anniversary milestone this year, and that they're still standing marks yet another reason why rumors of punk rock's death might be premature. In recent years, punk rock has had seen something of a D.I.Y. revival, with a lot of young bands taking on self-management and self-production. Yet since their 1994 formation in San Francisco, Deerhoof have been leaders of the D.I.Y. approach while releasing enticing music that erratically bends between pop, noise and classic rock. Deerhoof's music may be strange, but it's always stimulating to the senses.
Only a band named Deerhoof could compose something like their 13th album, La Isla Bonita. The name is Spanish for "The Beautiful Island," as well as the title of a song from Madonna's 1986 album True Blue. And just like Madonna was the Queen of pop, Deerhoof are rulers of using minimal implements to yield the maximum volume possible. The guitars really roar and the drums really pound on La Isla Bonita, which is not bad for a band led by a petite and soft-spoken leader (Satomi Matsuzaki). And much like the rest of the band's output over the past two decades, La Isla Bonita finds Deerhoof avoiding the ground they've tread on past albums.
The whole premise of La Isla Bonita's 32-minutes and 10 songs can be found on the rapid rouser "Exit Only," which was made in one take when Deerhoof tried to record a track similar to their cover of the Ramones' "Pinhead." Drummer Greg Saunier, who continues to sound heavier than his simple set-up should allow, said that the band resolved to make stomping grooves. "Exit Only" is a great punk song with a touch of Deerhoof weirdness to boot; the band sounds like it's trying to claw its way out of a concrete container. Elsewhere on La Isla, Deerhoof crafts a guitar soundscape with three transitions on "Mirror Monster," a doomy rock explosion on "Doom," a jam-tastic plod on "Tiny Bubbles," and buzzing noise through a loudspeaker on "Big House Waltz" that could take the paint off of the walls. And toward the end, on closer "Oh Bummer," Deerhoof haunts with distortion as the guitars of Ed Rodriguez and John Dieterich slash like knives in multiple directions.
The music on La Isla Bonita sounds so dirty, but its wonderful clarity is life affirming. The high-pitched guitars burrow into my eardrums and Saunier's drums wallop with ingenuity as Matsuzaki's voice splashes like pink lemonade over ice. Matsuzaki wants to know how you live on the East Coast, the West Coast, and everywhere in between on "Doom," but there is no place to go. Civilization may be going to shit, but everything is joyous in Deerhoof's punk-rich legacy.
Similar Albums:


The Flaming Lips – At War With the Mystics


Ramones – Ramones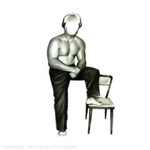 Deerhoof – Offend Maggie