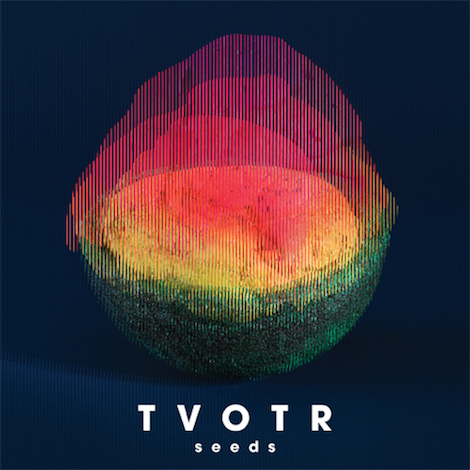 For a moment there, it seemed like 2011's Nine Types of Light would be TV on the Radio's final album. That would've been understandable. Since 2005, the Brooklyn art-rockers had functioned as a firm quintet — a well-oiled machine that seemed as if it could do no wrong, producing a series of enjoyable and inspiring masterpieces that mixed indie-rock aesthetics with experimental, funk-influenced elements. But on April 20th, 2011, that core unit was shattered; bassist/keyboardist Gerard Smith passed away, a month after being diagnosed with lung cancer. It was just over a week after the release of Nine Types of Light.
It seemed fair that such a heavy tragedy would mean the end of TV on the Radio. While many bands switch out members on a regular basis, TVOTR always came off as a magnetic whole — a family of musicians that fed off one another to become something much more cohesive and daring than they were on their own. After Smith passed, the band's members found other ways to stay busy: Tunde Adebimpe continued on with his film-based endeavors and started the Higgins Waterproof Black Magic Band; Dave Sitek kept adding to his long list of production credits, even calling on contributions from TVOTR members for his work on Kelis' FOOD.
Even for the band members themselves, the fate of TV on the Radio seemed unclear at first. But instead of separating them further, Smith's death gelled the group tighter together. His presence is felt heavily on the album — so heavily that Seeds comes across as a funeral ceremony of sorts. For all its art-pop attributes, there's a ritualistic feel to the cathartic rhythms and chorus-like harmonies that resonate throughout the record. But, despite its focused obsession with mortality, Seeds is not a morbid affair. On a song like the uplifting "Ride," where Adebimpe asserts that "every friend and lover/ surely will discover/ we turn into each other," one gets the sense that this funeral is a celebration of Smith's life and the impact he had on the TVOTR family.
While it might seem odd given the subject matter, Seeds is also the band's most accessible album to date. There's a shimmering soul to this record that's almost gospel-like. Despite boasting a diverse track list — the enchanting, danceable "Right Now," the chillingly blunt "Happy Idiot," the ballad-like "Trouble" — Sitek's production brings a approachable, pop-friendly shine to every track.
On the closing title track, Adebimpe talks about moving on with his life, singing, "Rain comes down like it always does. This time I've got seeds on ground." There's a strong implication that planting those seeds, moving past Smith's untimely passing, hasn't been easy for him or the rest of his band, and that it's not the first time they've tried. But, in the end, pushing forward is the best way to honor their fallen friend and collaborator. And Seeds is one hell of a memorial.
Similar Albums:


TV on the Radio – Nine Types of Light


Kelis – Food

Liars – Liars