10 Essential Mashup Milestones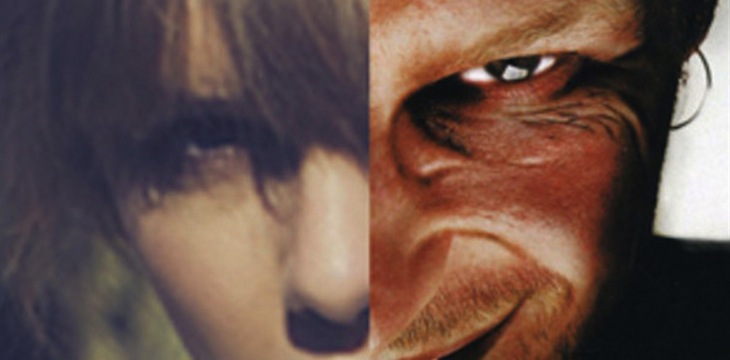 Regardless of who tops critics' lists of the best songs and albums of 2014—even Treble's collective ones, even mine individually—this was obviously Taylor Swift's Best Year Ever. Her fifth album 1989 represents the antithesis of so many things. Swift has no obvious boy troubles on her mind or in the news, breaking the "oh, she's singing about her ex again" mold that's been built for her. She's delivering seemingly empowered pop singles instead of the treacly half­assed country music we know all too well. These factors had to contribute to the album's platinum­-plus sales in a year bereft of them. And so: Taylor Swift on every talk show, shutting down New York, on the cover of Time, going viral.
These are mostly sad admissions on my part, because I find it hard to reconcile such pop­-centric results with my indie­-minded interests. I say "mostly," though, because Taylor Swift's new/renewed relevancy brought an unintended consequence: spiking interest in mashups, a music form close to my heart. Known as blends in hip-­hop and generally referred to as "bastard pop" in the UK, mashups are remixes bringing together vocals and instrumentals from different songs. The results range from sonic art to jaw­-dropping recontextualization, from quaint bootleg novelty to new hit single.
Instances of putting songs atop other songs started many decades ago, with professionals and pranksters alike composing the stunts by hand. As technology spread from turntable to sampler to software, the challenge to match related (or wholly unrelated) sources and share the results grew ever more democratized. Proper Chicago producers merged Swift's new "Shake it Off" beats with rhymes from Kendrick Lamar, yet cartoonist (!) David Rees stitched together older vocals with oddball instrumentals from Aphex Twin to spectacular effect. Swift's success as a mashup source is neither single-handed nor a new thing, so let's look at 10 other ways in which mashups crashed the mainstream.
---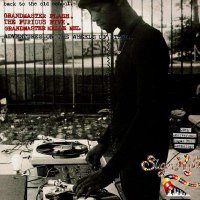 Grandmaster Flash – "The Adventures of Grandmaster Flash on the Wheels of Steel"
(Sugar Hill Records, 1981)
Rap started when DJs and MCs alike were encouraging crowds to dance to the records being spun. Those words became rhymes, and the MCs eventually took over center stage with the DJ relegated to a rhythm ­section role (though often a very talented one). Only with the rise of turntablism would the DJ once again be the true star, using beat­ and sound ­matching as well as pastiche and constructed dialogue. Grandmaster Flash was ludicrously ahead of the curve, releasing this live three­-turnable mix that made memorable connections between the rhythms and notes of 10 tracks. Notable among them: Chic's "Good Times," Blondie's "Rapture," and Queen's "Another One Bites the Dust."
---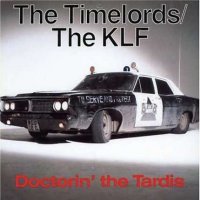 The Timelords – "Doctorin' the Tardis"
(Trancentral, 1988)
Before the 1990s dawned with their one­two punch of the ambient album Chill Out and the multifaceted dance release The White Room, The KLF were executing pure plunderphonics as The Justified Ancients of Mu­Mu (The JAMs). Lead JAMs Bill Drummond and Jimmy Cauty walked into their studio one day intent on crafting a house­ music hit using the theme to popular British sci­fi TV serial Doctor Who, and found exactly one beat they could use with it: Gary Glitter's glam stomp "Rock and Roll (Part Two)." Like most of their catalog, the results were part joke and part anthem. This A+B mashup, the most basic form where one source is laid over another, reached #1 on the UK singles chart.
---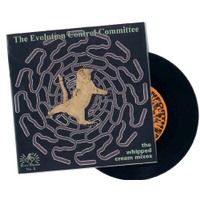 Evolution Control Committee – The Whipped Cream Mixes
(Eerie Materials, 1994)
Mark Gunderson's sound collage and culture­ jamming crew from Ohio likes to lay claim to the first handcrafted bootleg mashups, made not just to interest listeners but to protest and flaunt copyright law. Originally appearing on their self­-released Gunderphonic album before being moved to an Eerie Materials 7-inch single, the ECC took the a cappella vocals from two Public Enemy tracks—"Rebel without a Pause" and "By the Time I Get to Arizona"—and dropped them on top of music from the Whipped Cream album of big­ band jazz by Herb Alpert and The Tijuana Brass. The genre clash is jarring, but certainly entertaining.
---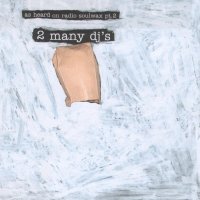 Radio Soulwax (1998–2002)
There was nothing truly remarkable about Belgian rockers Soulwax until band members David and Stephen Dewaele began spinning DJ sets after shows on their 1998 Much Against Everyone's Advice tour. Studio Brussel invited the brothers to a residency on the station's "Hang the DJ" show, where they would build their 2ManyDJs alter ego. Here they figured out the remixing skills that would last them to the present day, as well as what could make a mashup worthy of a triple-­take. Parts of their broadcasts were collected across two bootleg series, but the Play it Again Sam label worked with the Dewaeles to get sample clearances for what would become As Heard on Radio Soulwax Pt. 2, the first mainstream album release containing mashups. Skee­Lo's "I Wish" rhymes playing over successive tracks by Jeans Team, Maurice Fulton, The Breeders, and The Cramps might be worth the price of admission alone.
---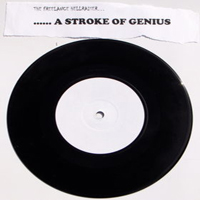 The rise of the bedroom producer (2001–2006)
With growing access to reasonably priced musical tools and growing use of the world's many electronic tubes to find and share resources, the Internet turned into the Wild West of mashup production for the better part of the 2000s. Websites like Mashuptown and Get Your Bootleg On (GYBO) served as clearinghouses for a cappella and instrumental tracks, mashup challenges, technical advice, and new bastard pop to review. It was a movement that presaged the trend of individuals with home production setups and DIY distribution to get new music made and marketed. This was a period when mashups really started to saturate public consciousness, as amateurs and moonlighting professionals spent significant time and effort practicing how to break songs to fit and paint them to match. The results included illicit "hits" like Freelance Hellraiser's "A Stroke of Genie­us" mashing The Strokes and Christina Aguilera, and the Oasis/Green Day classic "Boulevard of Broken Songs" from San Francisco's Party Ben.
---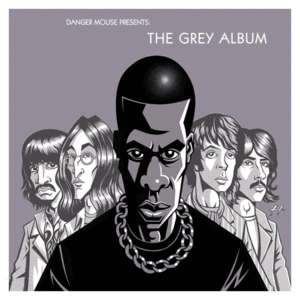 Danger Mouse – The Grey Album
(self­-released, 2004)
With increasing exploitation of digital media came backlash against users, especially black­ market ones, through tighter public legislation as well as lawsuits on behalf of performers and record companies. And yet in the midst of the chilling effect this would start to have on bastard pop, a producer named Brian Burton took on a mashup project using not only one of the hottest rap stars of the day (Jay Z) but one of the biggest acts of all time (The Beatles), the latter notorious for legal protection of their sonic legacy. While waiting for his trip­hop career to take off as Danger Mouse, he put Hova's vocals from The Black Album over samples and song sections lifted exclusively from The White Album. The resulting mixtape was the first widely known thematic mashup album, putting Danger Mouse on his path to production ubiquity through its sonic intelligence and newsworthiness. (Jay Z, Paul McCartney, and Ringo Starr all loved the work, while The Beatles' reps at EMI wanted it litigated into oblivion.) The Grey Album inspired a host of inferior Jay-Z­-themed knockoffs, but also formed the template for future collage classics like Dean Gray's American Edit.
---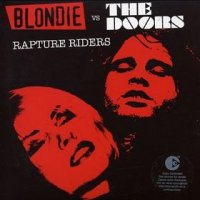 Bootlegs go legit (2004–2007)
Independent mashup producers began retreating to dark corners of the Internet to avoid DMCA complaints and the RIAA, but record companies and established artists stepped in to try to capitalize on the vacuum. A funny thing about that: the parties involved in fallout from The Grey Album were among the first to embrace the genre in order to grab more filthy lucre. In the context of a new MTV mashup show, Jay Z reached out to Linkin Park to play some of their own songs live under his rhymes on what became the Collision Course EP, released just 10 months after The Grey Album. George Martin helped remix, remaster, and transpose tracks from the catalog of his longtime charges The Beatles as a soundtrack for their Las Vegas Cirque du Soleil show Love. And based on the strength of his Blondie/The Doors blend "Rapture Riders," British producer Mark Vidler (d/b/a Go Home Productions) was enlisted by the EMI label to assemble the lion's share of their fully legal bastard pop comp Mashed.
---
Bringing the party to you (2004–present)
Yeah, to some extent mashups already jumped the shark near the midpoint of the 2000s. Still, there were quality bootlegs out there to be found, and they weren't necessarily hiding out in bedrooms. Truth be told, some were in the clubs and on the tour circuit. Some of Diplo's earliest successes came as a party DJ (Hollertronix) and producer (the M.I.A. mixtape Piracy Funds Terrorism) fond of leftfield blends—you should totally hunt down his revision of Justin Timberlake's "My Love," which leans heavily on LCD Soundsystem. Z­Trip from Phoenix and The Hood Internet from Chicago have parlayed their mashup reputations into original albums and consistent tour/festival bookings. The monthly Bootie mashup party from San Francisco has been franchised at other clubs around the world. And then there's Girl Talk, Gregg Gillis' ongoing project on the Illegal Art label, playing spot­-the­-sample in album­-length mixes like Night Ripper and letting his laptop DJ sets descend into stage-crashing madness.
---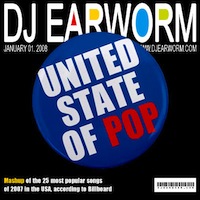 DJ Earworm – "United States of Pop"
(self­-released, 2007–present)
Coming up through the same fertile San Francisco mashup scene that produced the Bootie party and DJs like Party Ben, DJ Earworm started out doing basic A+B work but quickly grew more complex. Unlike Girl Talk's parties ­in­ a­ box, Earworm's layered mega­blends ultimately have more of a point to make or a theme to embrace. That's because you can hear him hold on to central songs or beats for the duration of a mix like "Stairway to Bootleg Heaven" (anchored by Dolly Parton covering Led Zeppelin) or "Brazil is Full of Love" (tying together Bjork and Death Cab for Cutie). He used the beat of Rihanna's "Umbrella" to string together Billboard's top 25 singles of 2007, and the accompanying cut­up Youtube video went crazy viral. Regardless of your fandom of what's actually on those charts, "United States of Pop" has become an anticipated and annual part of the social media landscape.
---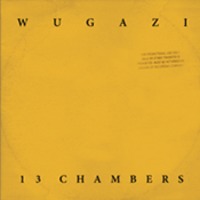 Wugazi – 13 Chambers
(self-­released, 2011)
Sometimes you look at a recipe on paper and it seems impossible, if not impossibly awful, yet the actual results turn out to be something you didn't know you couldn't live without. Assembled by members of Minneapolis hip­hop crew Doomtree, the Wugazi project brings together raps from Wu­Tang Clan's cottage industry and instrumental tracks from hardcore's favorite non­profit, Fugazi (like the great "Sleep Rules Everything Around Me"). It's a pivotal link between weirdly effective two­-artist mash albums of the past (The Grey Album) and the future (Aphex Swift), and the source material restores some of the independent­-minded luster that bastard pop had lost over the last few years.
You might also like: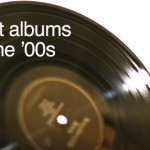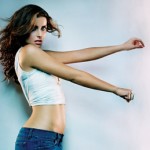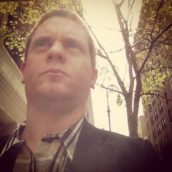 Adam Blyweiss
Adam Blyweiss is associate editor of Treble. A graphic designer and design teacher by trade, Adam has written about music since his 1990s college days and been published at MXDWN and e|i magazine. Based in Philadelphia, Adam has also DJ'd for terrestrial and streaming radio from WXPN and WKDU.