Hall of Fame: Jay Z – The Black Album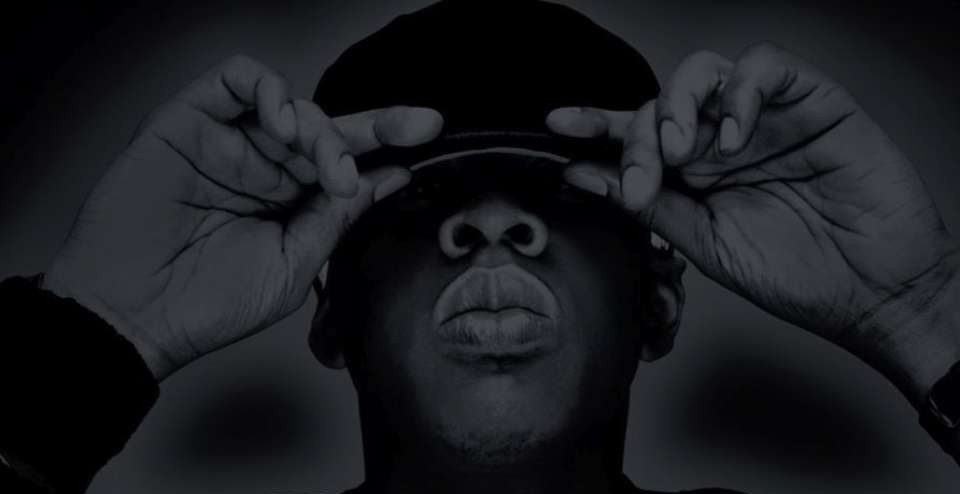 Treble is celebrating its 10-year anniversary by posting a series of articles that reflect the last 10 years of music, including a series of Hall-of-Fame essays on significant albums released between 2003 and 2013. These are albums that left a significant impact not just on us, but also music on a greater scale (but mostly on us). We'll be posting a new reflection on a significant album from the past 10 years every day for the next few weeks.
---
"And the other night when I was, researching, what we were going to be discussing today, I came across a passage that, I think it really exemplifies what the young brother next to me was talking about, and that all things must come to an end. It is an inevitable part of the cycle of existence. All things must conclude. Take the analogy of a tree that grows in Brooklyn, among the steel and concrete with all of its glorious branches and leaves. One day he too will pass on his legacy, through the seeds that drop to the ground. And as the wind carry these seeds throughout the land, a new life will begin for each one of them as they stand for a monument to the one that came before."
Dear Treble,
It's been a little while since I've written. Sorry about that. I've been a little busy; I hope you understand. You see, I've been teaching young people. I now teach high school English and History, which has been great, but I've missed our time together. We used to be inseparable. At any given time I was writing something for you. Lately, I've just been a spectator on the sidelines, watching as others give you their attention. I have never felt more out of the loop than I have the last two years. I'm not used to it. However, I have been given the chance to finally go back and spend some time with some old favorites. There is one in particular that I have found truly encapsulates our time together, from our shaky beginnings to our difficult separation and even beyond. In other words, Happy (Online Version) Anniversary. That's right, HOVA.
"Good-bye to the game, all the spoils, the adrenaline rush…"
I don't know if you remember, but Jay Z's The Black Album was released in November of 2003, nearly the exact birthdate of Treble. While the latter had inauspicious beginnings, the former was birthed fully formed, with its creator at the top of his game, a lengthy catalog of hits behind him. While we were just getting started, finding our collective voices, Jay was hanging it up, ready to take a step back, and celebrating his early retirement with easily the best album of his career. Don't argue with me; you know it's true. If you're not sure listen to it again and come back to me.  And, in true hip-hop fashion, let me break it down for you. Let's begin with the music.
"There's never been a nigga this good for this long
This hood, or this pop, this hot, or this strong
With so many different flows there's one for this song…"
The Black Album has 10 different producing teams for 14 songs. As such, it acts as a hip-hop mixtape, a true collection of varied styles that display Jay's versatility as an artist. The romantic innocence of the Chi-Lites backing up "December 4th" is absolutely perfect for setting a tone of reverie combined with triumph. This is the foreword to Jay's musical autobiography, complete with commentary from his mother. The Chi-Lites song was released when Jay (Sean Carter) was just five years old, and it quite appropriately acts as a sweet backdrop to tales of the bike riding and table drumming stories that Ms. Carter shares with us. That's just one example of Jay Z's ability to adapt to any musical situation.
"Who you know fresher than HOV? Riddle me that…"
The Eminem produced "Moment of Clarity" sounds quite similar to his own "Lose Yourself," a hit two years earlier. Jay adapts like a lyrical chameleon to Eminem's beats without losing himself at all, at least stylistically. Put another way, Jay makes every song his own. That thesis is further proven with the massive track, "99 Problems." Jay lays it down over Rick Rubin's patented classic rock riffs, made famous by his early Def Jam artists such as the Beastie Boys, Run-DMC, and LL Cool J. The same holds true for the kinetic tracks helmed by Kanye West, the techno-driven "Justify My Thug" from DJ Quik, and the playful tunes from Pharrell and the Neptunes. Even more than that, Jay fits the lyrics to the tone of each track, proving himself as adept at words as he is with music.
"Man, you was who you was 'fore you got here
Only God can judge me, so I'm gone
Either love me, or leave me alone…"
I write poetry. I wouldn't ever characterize my poetry as phenomenal, but I can hold my own in a literary sense. And although I've actually been published, I am still in awe of what the best hip-hop lyricists can do. Theirs are skills that I do not possess, and Jay Z is one of those gifted lyricists. Just take a look at the self-referential playfulness within "Moment of Clarity":
"I built the dynasty by being one of the realest niggas out
Way beyond a reasonable doubt, you all can't fill my shoes
From my blueprint beginnings to that black album endin'
Listen close you hear what I'm about, nigga feel my truths…"
Jay references three of his biggest albums, already claiming that the one you are listening to is going to be able to stand next to those platinum sellers, and rightly so. Not only that, he is well aware of his own best work. Though Vol.2: Hard Knock Life may have sold more copies, he opts instead to ignore it and go for his debut and a critical darling. This is a man who has a strong power of self-reflection. He toys with the terminology of time, saying that we are "way beyond a reasonable doubt," creating layered meaning to the phrase. But it's not just his lyrics that are impressive; it's his flow. By the eighth album, we should have figured all this out, right? I mean the man had 15 top-ten hip-hop singles. The songs on this album carry more weight and have more gravity than those earlier tracks. Don't get me wrong, I love "Hard Knock Life," "Big Pimpin," and especially "Izzo (HOVA)," but there is a thematic purpose behind this album that gives it a depth not seen up to that point.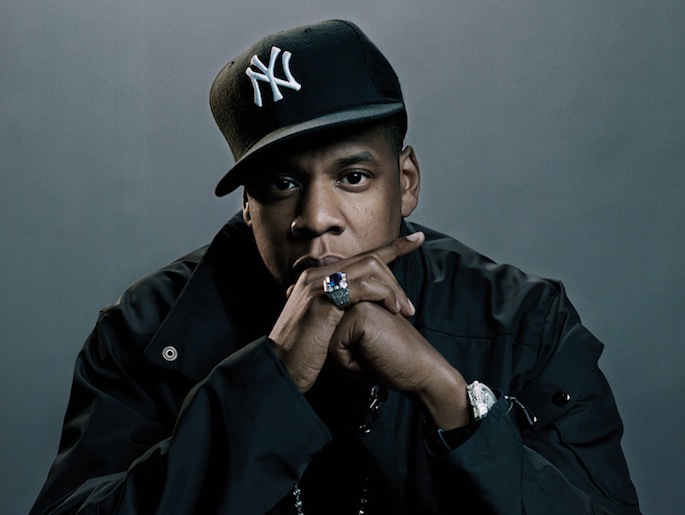 "If you can't respect that your whole perspective is wack
Maybe you'll love me when I fade to black…"
2003 was really about endings and beginnings. Death and renewal. I was experiencing diametrically opposite emotions, both personally and in the world at large. I had just moved to Seattle in October of that year. The country was still in the throes of fear and seemingly okay with joining yet another war overseas. My brother and I started having the first conversations about Treblezine. Shortly after, Elliott Smith was taken from us. It was difficult at best to weigh any and all of these events against each other. Somehow, none of it seemed right. It didn't seem to be part of the natural ebb and flow, the yin and yang of everyday life. Instead, I seemed as if the world was slightly off its axis. How were we at war in two places? How was I married and moving to a new city? Was I really going to put my years of music fandom and writing ability to good use? And really, just what did happen to Elliott? Some answers would come, some wouldn't, and some situations would become so untenable as to inevitably explode. And then there's Jay.
"It's intoxicatin' man, y'all don't know why you do what you do"
We've all done it. We've all fantasized about our own funerals. We imagined family members and loved ones crying, telling stories, and celebrating a life that is only easy to encapsulate in hindsight. Jay managed to create this situation for himself while still alive and kicking. The Black Album is funereal. It is a dirge, but also a celebration. It is the coming of night, but it is also the dawn. In his wisdom, Jay created a version of the album that was done a cappella, sans music. This is only one reason as to why this album created a legacy. It is no secret that Danger Mouse mixed the album with the Beatles' self-titled "White Album" to create the infamous Grey Album. But that's wasn't the only one. There was Jaydiohead, The Purple Album (Prince), the Black and Blue Album (Weezer), and the Slack Album (Pavement). There was the Madison Square Garden concert, and the subsequent documentary, Fade to Black. Jay came back to solo recording three years later, but that three year span had already seen the world changed. I'd like to think that the music and loss of Jay Z had something to do with it.
"It's my life – it's my pain and my struggle
The song that I sing to you it's my ev-ery-thing"
Once upon a time, artists used to frontload album with the intended singles. I'd argue that The Black Album tends to get better as it progresses. Sure, "Encore," "Dirt Off Your Shoulder," and "99 Problems" are the album's mainstays, but let's not forget "Lucifer" and "My 1st Song." I tend to listen to these two tracks more than any others on the album. The first proves that Kanye West is nothing if not a talented producer. I'll admit that I'm not a big fan of West as a rapper. Strangely, West won the Grammy that year over Jay Z. Kanye, I'ma let you finish, but The Black Album is the greatest hip-hop record of all time. The almost agitated beginning of "My 1st Song," provided by the incredible sample of "Tu y Tu Mirar…Yo y Mi Canción" from Los Angeles Negros puts us on edge. It is, after all, and ironically so, the last song on the album, and the threatened last song of his career. The song never lets you catch your breath. It is hard charging from the very beginning as Jay breathlessly careens through the first lines:
"Y'all wanna know, why he don't stop
Y'all wanna know, why he don't flop"
Yes, Jay. We do want to know! Please tell us the secret to your success! The truth is that Jay does reveal the secrets all throughout this album. This song especially clues us all in as to how he went out on top instead of fading away (okay, we all know that Jay came back only a short time later, but he even predicted that comeback when he spit):
"When I come back like Jordan, wearin' the four five
It ain't to play games witchu"
Yet, at the time we didn't know he'd come back, and that made "My 1st Song" even more powerful. Taking from Biggie Smalls' monologue at the start of the track, Jay reveals that he treats every song as if it were his first. It's my favorite song from Jay, and I have illustrious company. President Barack Obama revealed that it was his favorite Jay Z track as it reminds him to "always stay hungry."
"All the rappers be hating, off the track that I'm making
But all the hustlers they love it just to see one of us make it"
But The Black Album is more than just a great hip-hop record. It's also more than a premature epitaph or the strongest too-early sendoff recorded. It means something to me, personally. That's why I'm writing this to you now. It's been a decade since this album was released, and also since we began this little journey together. I've been through a lot in that ten-year span, and The Black Album has only become more important to me in that time. It really all started with "99 Problems." At a time when I was emotionally crippled by divorce, this track helped me find the humor of the situation, the ability to get past difficulty, and the strength within myself that had been nearly erased. But, Jay didn't stop there. The lyrics of "Public Service Announcement" helped me get perspective on not caring about the thoughts of others and trust my own instincts. This led me to becoming a teacher, one of the best decisions I've ever made in life. Once having made that choice, "Dirt Off Your Shoulder" began to work its magic, helping me find some self-confidence and swagger, even though both might not yet be fully formed and have some distance to travel.
"I'm a hustler homey, you a customer crony
Got some, dirt on my shoulder, could you brush it off for me?"
More than anything, I think Jay wanted to create a legacy, which he defined with The Black Album. He established an ethos, a persona, a flow, and a mythology that would persist. Though he didn't actually retire, he did leave us with the impression that if he did, the world would definitely miss him. Yes, Jay, we will love you when you fade to black, but we're happy for the extension.
Here's the thing: I know that I'll get there, to the next stage of my life, whether it be finding the right girl for me ("Got the hottest chick in the game wearin' my chain"), or to have my writing persevere and stand the test of time ("Who you gon' find doper than him with no pen / just draw off inspiration / Soon you gon' see you can't replace him"), or to be the best teacher I can possibly be (Had to lay way in the cut, 'til I finally got my turn / Now I'm on top in the spot that I earned"), I hope that the kids I teach will never have to deal with the realities that Jay faced as a kid in Brooklyn. I hope they learn that they can overcome any adversity that stands in the way, as evidenced by the rise of Sean Carter. I know that my kids and I can connect over the music of Jay Z. There have been college classes on Tupac and entire websites devoted to analyzing hip-hop lyrics. The Black Album will forever represent the best in production, in style, and in lyrical mastery. The Black Album will be there for me. It will be my guide, at least for another ten years, and likely even more.
Thanks for reading. Thanks for being there for me. Thanks for sticking with me over the years. Thanks for being an outlet when I needed one. Thanks for making me better. Thanks for giving me hope. Thanks for everything.
Holla at me, it's your boy…
Terrance Terich