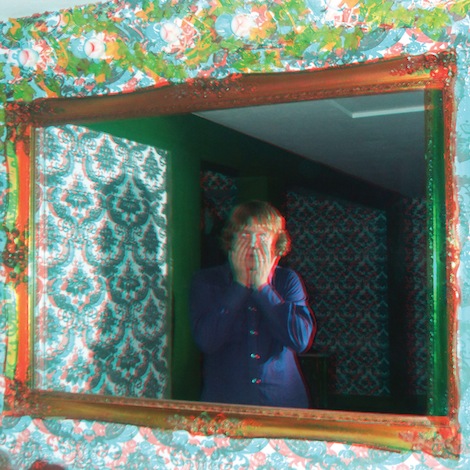 For all the talk of Ty Segall being prolific, as true as it is, many have forgotten another quality of Segall's: his consistency. Since his debut on John Dwyer's Castle Face Records in 2008, the garage laureate has delivered outstanding record after outstanding record, and he's even improved in several facets of his trade on the way. His latest LP, 2014's Manipulator, was arguably his best, as the 27 year-old made great strides not only as a songwriter, but as a producer too.
In an odd sort of way, Mr. Face, Segall's first and certainly not his last release of 2015, continues this trend. It's odd in that Segall doesn't modify his sound like he did on Sleeper and Manipulator; in fact, some may see it as a regression. I, however, welcome this throwback like an old pal from elementary school. Segall ditches the studio polish of Manipulator, which set it apart from the rest of his back catalog, and we find the singer-songwriter harking back to his garage roots with some semi-dirty production that mirrors the vibe of Hair, his collaboration with White Fence's Tim Presley.
Mr. Face is somewhat of an amalgamation of Sleeper and Manipulator, a grab bag of material that stands somewhere between the acoustic navel-gazing of the former and the rock 'n' roll of the latter. Hell, this could very well be a collection of B-sides. "Drug Mugger," for starters, features the same rhythmic romp that accented many of the tracks on Manipulator. "Circles" is of the same vein, with the rhythm section dominating the mix, an experiment Segall seemingly adores as he moves away from the chiefly guitar-driven sound of his formative years.
Unlike the '70s-shaped Manipulator, however, a resounding 1960s influence permeates through this four-song EP. Segall makes sonic nods to Syd Barrett, early Pink Floyd, and the Kinks, among others. As a matter of fact, something tells me "Circles" would have fit snugly between "Astronomy Domine" and "Lucifer Sam" on Floyd's The Piper at the Gates of Dawn. And then there's the softer side of the Swinging Sixties in "The Picture." Segall's guitar caresses the ears, warping back to the Summer of Love in Haight-Ashbury. With its saccharine melody, it's a far cry from Segall's voluminous and face-melting output, but it's a sweet anomaly that I would be delighted to hear more of in the near future.
When we look back at Segall's career (and one would hope it's got many more years to go), Mr. Face will only be a blip on the radar. But, if anything, it's a testament to this: whatever Segall does, be it familiar or alien, a split or a live album, or even just a few scant minutes, those minutes will be well spent.
Similar Albums:


King Tuff – Black Moon Spell


Ty Segall and White Fence – Hair


Thee Oh Sees – Floating Coffin