Don't Kill My Vibe: On hip-hop's identity crisis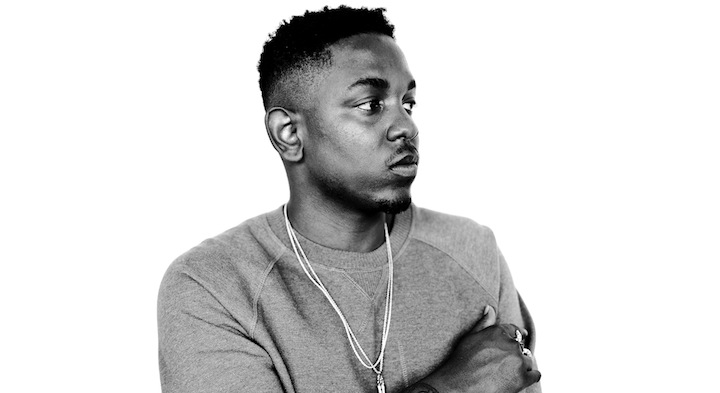 On August 14, 2013, Big Sean released "Control," a single that turned into a controversy immediately as a result of Kendrick Lamar's verse calling out specific rappers. I remember this moment vividly because at the time, I was on vacation, untethered to the never-ending entertainment news cycle. I tried to avoid paying attention, but the effect of K. Dot's verse put the Internet hype machine into overdrive. While most friends were posting their views on the verse and the state of hip-hop, it didn't faze me. I liked Kendrick Lamar and knew he was a great rapper, so why wouldn't I also be praising him?
During an interview two days later El-P offered his opinions on the said verse, "It's so funny to me to see people freak out — all these born-again hip-hop purists and shit." He further elaborated, "Lyrics are important! No shit…Some of us been going for the throat our whole careers…It's crazy to me that anyone's like freaking out over someone being ill. Like, of course you're supposed to be incredible… It shouldn't be rare. It shouldn't be surprising." Similarly, Flying Lotus tweeted similar thoughts. After digesting the reflections of these two artists, my views had solidified, and there was no need to discuss it any further.
If anything, the verse on "Control" is a call to action from Lamar, who is using the mainstream platform to his advantage. His music is critically revered, and a pretty big reason for that is because it's driven by powerful storytelling. In my experience listening to hip-hop, it has always been about the lyrics. What's strange (to me, at least) is at this moment and as El-P mentioned, no one is paying attention to what is really being said. While Lamar's verse was heavily discussed and overanalyzed, he had already called out specific rappers three years prior on a freestyle over Kanye West's "Monster." Though, at the time, no one cared, because he wasn't as famous as he is now.
Lamar's "Control" verse is critical to hip-hop for a number of reasons, the primary one being that it drew so attention for its lyrical content. Subject matter in rap/hip-hop sometimes eludes close examination. For example, the excellent "Swimming Pools (Drank)" — from Lamar's own good kid, m.A.A.d. city — is a party anthem, but despite its mass appeal, is a much darker track that deals with peer pressure and alcoholism. Unfortunately, Lamar's tale of trying to take control of his own lifestyle can be misinterpreted, and listeners could just as easily view it in the opposite way that the artist intended.
Hip-hop has always been the subject of skepticism and criticism from those without a greater understanding of the art form, despite its rich history that built itself from the influences of dub and reggae only to be perfected by musical figures like DJ Kool Herc and Afrika Bambaataa. I'll be straight with you: My interest in hip-hop began during my later years in high school and I didn't start looking at it for deeper meaning until I took the time to read and interpret lyrics. I was driven away because I bought into the images and stereotypes of what I saw on MTV and VH1: The glorification of wealth and occasional offensive behavior (Tip Drill anyone?). I felt hip-hop didn't have much to offer me as a listener and also because I lacked an understanding of the culture. From my adolescent years spent reading message boards, reading books on hip-hop, discovering new music and talking to fellow classmates who listened to similar artists, I was able to gain a better understanding of it.
It's not just listeners that have something to gain from this history lesson, though. Most recently, in the ongoing beef between Azaelia Banks and Iggy Azaela, Q-Tip intervened and explained an abridged history of hip-hop. Rather than add to the criticism, Q-Tip allowed for compromise, growth and an effective lesson about the often overlooked culture of hip-hop. While the Internet has allowed us to bridge the gap and share this type of information much faster with sites like Genius and a Reddit community, the stories of struggle through intricate wordplay and clever beats laid down by legendary MCs and producers has been ignored. In a brilliant four-part essay written last spring, The Roots drummer and bandleader Ahmir "?uestlove" Thompson wrote, "Hip-hop has taken over black music. At some level, this is a complex argument, with many outer rings, but it has a simple, indisputable core." While it may seem like a victory for Black America, ?uestlove argues that because hip-hop has become so ubiquitous, it's practically invisible. Furthermore, hip-hop has become more closely associated with extravagant wealth and rappers proving what they have and own. Granted, this type of rap can be exciting, but when this aspect strictly becomes the selling point of hip-hop, it can lose some of its weight. The problem also persists with another Lamar song, "Bitch, Don't Kill My Vibe." The chorus itself has become an infinitely repeatable mantra, but again, the message behind the song and really his entire album is lost on many and understood by few. Likewise, Kanye West has lost some of the socio-political fire from his early records, and while he continues to innovate with his production, his lyrics have suffered a bit.
What's great about hip-hop is that it's continuously evolving. There's still plenty of room for growth. In the last five years, there have been many great new artists rising and older veterans staying true to form. There are some types of rap that are becoming inherently different, which allows for a new kind of exploration. The type of music that Odd Future or Death Grips creates doesn't necessarily have to be identified or associated with hip-hop alone, in fact. If anything, they're closer to punk. And Saul Williams and Shabazz Palaces have put an abstract and poetic spin on the genre, with a nod back to an early pioneer — Gil Scott-Heron. As ?uestlove notes, most black music has become quickly associated with hip-hop despite not holding any relevance to it (See: Hip-hop architecture). Right now, hip-hop is facing a moment where it can something greater than just music, but a catalyst for a larger cultural movement. To re-hash what ?uestlove wrote on Instagram, in the aftermath of Ferguson, he urged artists to step up and deliver music that is relevant. While not actually hip-hop, D'Angelo has responded to the aftermaths of Ferguson, Eric Garner and Occupy Wall Street with the brilliant and soulful Black Messiah. Similarly, Lauryn Hill offered "Black Rage," a mostly acoustic track dedicated to Ferguson. There's still room for plenty of others to fill that void, it's just up to everyone else to listen.
You might also like: