Top 10 Hip-Hop Albums of 2014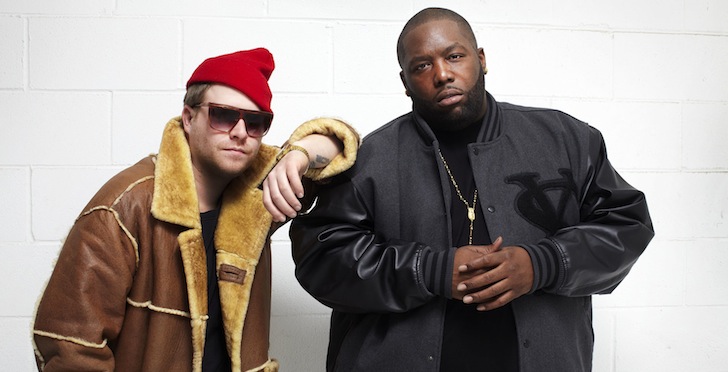 Hip-hop is arguably the one genre that's adapted to the new music economy most dramatically. Though there are still hundreds of albums being released, the ubiquity of mixtapes ensures essentially a non-stop stream of free sounds, and even some of the proper albums — including some here — are distributed for free as well. But regardless of monetary value, what stands out most about the never-ending flood of mixtapes, albums and EPs is that styles and scenes continue to evolve. Particularly in California and in the south, hip-hop is more like a shape-shifting organism than the giant on the hilltop that Mos Def once observed. And a lot of this list focuses on those climes, with some notable acts making appearances in between. But neither new acts nor veterans had a monopoly on hip-hop this year. There was no shortage of up-and-comers dropping hot beats and rhymes, but more than a few lifers — and unstoppable collaborations — gave the youngsters something to strive for. Whether or not it stacks up to past years — and it'll take a little hindsight to say for sure — 2014 in hip-hop was never anything less than interesting. Here are our top 10 hip-hop albums of 2014.
---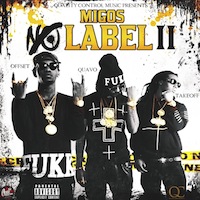 10. Migos – No Label 2
(Quality Control)
I love Migos. As someone who has written critically about misogyny in music, I often can't quite reconcile my political views with what I listen to and Migos sits squarely in that zone. As former drug dealers coming up in Atlanta's strip club scene, Migos aren't the most PC rappers. Often criticized by people who always seem to harken back to the good ol' days of hip-hop, Migos flout a lot of classic rap conventions. However — these songs are bangers. They're so undeniably catchy. They're base, not as in lowly, but that they grab you in a bodily sense, instinctual in how to get people to, at the very least, bob their head. Coming off of the high of 2013's exuberant Y.R.N. (Young Rich Niggas), No Label 2 doesn't see Migos altering their blueprint too much — Quavos still has his distinct flow (one that is currently being ripped by many an emcee), there are anthems for days, and songs are peppered with yelps. But at this point, its hard to want something different since what they do is so damn good. No Label 2 also features one of my most played tracks of the year: "Fight Night." Buoyed by an excellent minimal banger production by Stackboy Twan, the song has the cringe-inducing phrase "knock that pussy out like fight night," but there is also so much joy it's exhilarating. So I find myself much like Chris Rock in his famous stand-up routine about rap music, I love it but I can't always defend it. – JI
---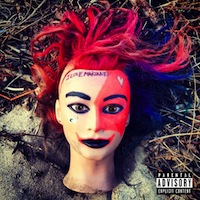 9. iLoveMakonnen – iLoveMakonnen EP
(Self-released)
The story of Atlanta rapper iLoveMakonnen is an interesting one. After getting house arrest for being involved in a tragic situation that left a close friend dead, Makonnen Sheran was left with little hope in his life and turned to music. Eventually, his rap skills sharpened and he ended up getting beats from famed producers Metro Boomin and Sonny Digital. As luck would have it, in mid-summer Miley Cyrus posted a link to his song, "Don't Sell Molly No More," and his work reached Drake, who remixed "Club Going Up On A Tuesday." iLoveMakonnen's EP is a promising entry point to a rapper who led a tumultuous young adult life. The beats are on point and largely house bangers, like on "Tonight" and "Club Going Up On A Tuesday." Makonnen's hard work in exile has paid off; this EP only sees excitement grow for what's next in this young rapper's career. – GM
---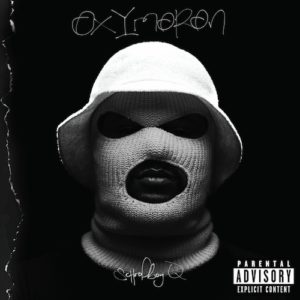 8. Schoolboy Q – OxyMoron
(Top Dawg)
While Kendrick Lamar is the poster boy for the Black Hippy Collective, SchoolBoy Q is paving his own path to carry his weight. If Lamar's good kid, mAAd city was a direct portrayal of a decaying Compton, Q's OxyMoron is a way more complicated and abstract dissection of LA. With the amount of aggression and energy throughout, Q is determined to let other rappers know he's here, and he's preparing for his takeover. His major label debut, OxyMoron, sees Q taking on a bold approach — "Collard Greens" is tinged with some finely tuned beats, and features Lamar in a showcase of both rappers as polar opposites in their dynamics. Q continues this trend on other tracks such as "Los Awesome," but pairs nicely on the Tyler, The Creator produced, "The Purge." As OxyMoron shows, Schoolboy Q's skills and vision only continue to grow and expand; expect to see more bucket hats. – GM
---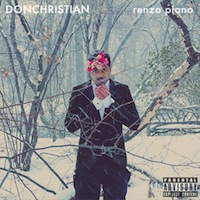 7. DonChristian – Renzo Piano
(Self-released)
It's not often that the world of globetrotting architecture and hip-hop cross paths. Borrowing its name from the Pritzker Prize winning Italian architect, DonChristian's mixtape is one that is on the outset a beautiful sounding record, but, like Piano's architecture, unfolds and morphs over time. Each listen of Renzo Piano is a rewarding experience as more complexities peek out. Often burying his voice under effects and the music itself, DonChristian's lyrics require a close listening. From the humorous banality of trying to keep your mom off of Twitter ("Clerk") to dress codes ("Liu Kang"), DonChristian is a refreshing performer and writer. Despite the seriousness his deep voice often conveys, there is something undeniably playful about DonChristian. Renzo Piano is DonChristian embodying a character and he does so with clear relish. Working with producers that accentuate rather than overshadow his overarching vision, Renzo Piano is seductive and smooth, riding on DonChristian's easy sensuality, with compelling modern and unexpected sounds throughout. Renzo Piano presents a novel disruption on the singer/rapper template. – JI
---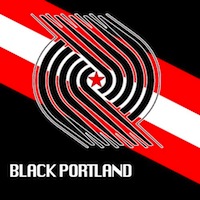 6. Young Thug & Bloody Jay – Black Portland
(A1)
I'm going to go ahead and say that 2014 was the year of Young Thug. His unmistakable warble and yelps populated many a guest verse and no less than seven mixtapes this year (a conservative count). The tape that would dominate the conversation would be his collaboration with relative newcomer, Bloody Jay. It seems apt that the cover image for Black Portland would be a modified version of the Portland Trailblazers' logo; both Young Thug and Bloody Jay are part of new wave of rap that privileges individuality and ingenuity above all things. Jay and Thug's flows compliment each other, trading verses so effortlessly that each track has a shrewd cohesion. The best tracks sound shockingly new, from the harpsichord-sampling, warbly "Florida Water" to the minimalist vibes of "Movin'." Of course, it's hard not to talk about Black Portland without mentioning the ubiquitous "Danny Glover." Riding on Young Thug's ability to play with and disregard the old forms of rapping, "Danny Glover" was not made to convert new fans, rather it plays up all of Young Thug's quirks as a performer. Unrestricted to any one style of flow, "Danny Glover" (aided by a banger 808 Mafia beat) is so distinctly Young Thug and, like the rest of Black Portland, extremely compelling. – JI
---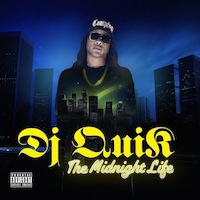 5. DJ Quik – The Midnight Life
(Mad Science)
DJ Quik is one of LA's most prized artists. While Dr. Dre has long repped Compton, Quik is the city's secret weapon. To call the production on The Midnight Life great is a complete understatement. For someone who has made such a heavy contribution to G-Funk, he resurrects it in 2014 without sounding dated. "Puffin Tha Dragon" expresses Quik's addiction to music, a slight jab at Lil Wayne and of course, the kush that provides part of his creative energy. "Life Jacket" features a vocoder, woozy synths, and badass appearances from Suga Free and Dom Kennedy. These are just one of many outstanding moments on The Midnight Life, which is just one of the many high marks in DJ Quik's extensive career. Most importantly, it presents an artist still excelling at his craft. – GM
---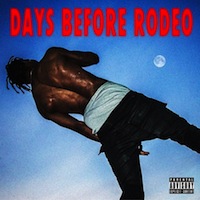 4. Travi$ Scott – Days Before Rodeo
(Self-released)
For a while, I criminally underrated Travi$ Scott. When I listened to Owl Pharaoh, I was often surprised that I didn't listen to it enough, noting Scott's natural talent as an MC. I mean I loved "Quintana"! That was remedied by Days Before Rodeo. A clear step forward, the mixtape is a more cohesive 'album' and $cott himself moves into the producer role on more tracks, revealing a shrewd mind for composition. It would be appropriate to compare Scott to his mentor Kanye West, as, like West, Scott is unafraid to make songs that are bit weird and has a penchant for high production value. It feels like a steal that something as well considered as Days Before Rodeo is free. These songs sound remarkable, raising the bar for mixtapes across the board. Songs like "Mamacita," "Quintana 2," and "Zombies" show Scott's ability to craft catchy songs, but it's the quieter songs like "Drugs You Should Try It" that are truly breathtaking. A brutally honest song, "Drugs You Should Try It" utilizes Auto-Tune and brings it to its real emotional potential. Days Before Rodeo shows Scott as a truly cinematic artist — lifting from film scores with a clear vision of mood and atmosphere. It's proof that Scott is one to keep and eye on and not to underestimate. – JI
---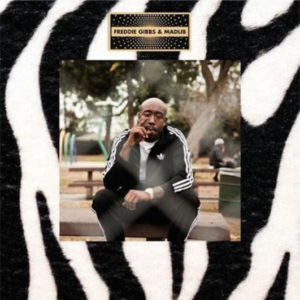 3. Freddie Gibbs and Madlib – Piñata
(Madlib Invazion)
Don't fuck with Freddie Gibbs. Throughout Piñata, he lays out his street cred in great detail. In the album's banging opener, "Scarface," Gibbs describes his time doing heavy drug dealing, running from the cops and the murders that pervade his hometown of Gary, Indiana. "Deeper" continues his narrative of spending time in county jail, as the love of his life leaves him for another man. Each guest on this album matches up to the skills of Gibbs: the rambunctious Danny Brown destroys his verse on "High," Odd Future thinkers Earl Sweatshirt and Domo Genesis prove they can hold their ground on "Robes" and the all-star cast on the album's closer sharing the same title has to be heard to be believed. Similarly, the soul sampled beats of Madlib are impeccable, and match Gibbs perfectly. It's the best Blaxploitation film released on wax this year. – GM
---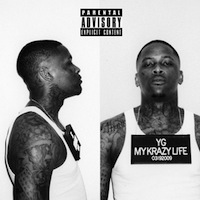 2. YG – My Krazy Life
(Def Jam)
As many rappers across the country stretched beyond the confines of regionalist styles of flow, California seemed to double down on its sounds — from the Hyphy influenced Heartbreak Gang (including Iamsu! and Sage the Gemini) and LoveRance, to the laid back vibes of LA's Tyga, Ty Dolla $ign and TeeFlii. United by DJ Mustard's now ubiquitous Ratchet music sound, California's hip-hop is seeing a renaissance of sorts. Riding that wave is Compton's YG. Coming off of impressive solo mixtapes (and several collabs), YG's My Krazy Life is a throwback of sorts. Recalling classic Gangsta rap albums like The Chronic and Doggystyle and even recent classic good kid m.A.A.d city, My Krazy Life is presented as a day in the life of YG. Interspersed with filmic dialogues, My Krazy Life finds YG elevating his skills as an MC and as a writer. Yes, there are the club bangers — "Left, Right" and "I Just Wanna Party" most notably —but they contribute to a larger narrative of who YG is. It's an album of shocking vulnerability, exposing his own hypocrisies (particularly when it comes to women, something rarely expressed in hip-hop) and the heartbreaking "Sorry Momma," a fraught, complex song about his childhood. My Krazy Life presents a compelling autobiography, painted with both broad, vivid strokes and painstaking detail. While zoomed in it is the story of YG, but it also tells a larger story of the lives of young black men. – JI
---
1. Run the Jewels – Run the Jewels 2
(Mass Appeal)
When I interviewed Killer Mike last month about the process of Run The Jewels 2, he explained that both he and El-P went for more emotional depth. He wasn't kidding; Run The Jewels 2 showcases the talents of two great rappers who have finally been paid the respect and dues they've been working for. Featuring an array of diverse guests, no time is wasted on this record. Travis Barker's bombastic drums matched with the aggressive beats on "All Due Respect" have the potential to blow out speakers. Zach De La Rocha's surprise appearance on "Close Your Eyes (And Count To Fuck)" proves his raps can still sting with mind blowing wordplay. And who could forget the nasty verse from the great Gangsta Boo on "Love Again (Akinyele Back)"? Run The Jewels 2 exceeded any and all expectations, only to end up the best hip-hop record of the year.
You might also like: