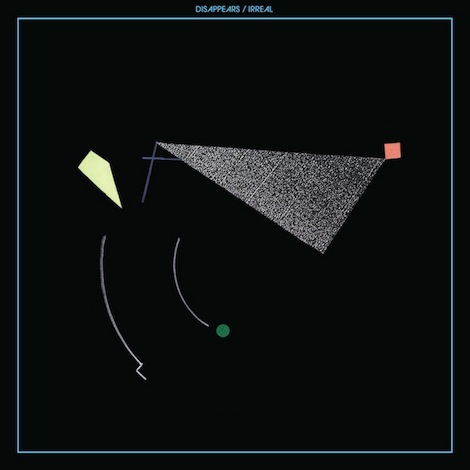 Disappears dump as much reverb into their music as life dumps shit on your plans. Listening to another Chicago band, The Jesus Lizard, following Disappears' fifth full-length, Irreal, I couldn't help but pick up on similar feelings of strife. No doubt, The Jesus Lizard plays at a faster pace, with more melodic grooves, and is a different rock band altogether, but Brian Case's morose vocals present the idea of a heavily subdued David Yow being constantly circled by reverberation. Irreal is Case and the other three members of Disappears on a new trip down the rabbit hole that started with 2013's Era. Irreal is the latest soundtrack for staring blankly into the distance. Life is a tedious affair, and Disappears knows this very well.
Irreal means, simply, not real, and irrealism was a position put forward by American philosopher Nelson Goodman. It's used in philosophy to indicate specific forms of unreality or the problems in defining reality. Now, Irreal is definitely real music, produced by renaissance man John Congleton at Electrical Audio in Chicago, but going down this particular vortex doesn't leave much hope for interaction with other life forms. Irreal is a lonely, exhausting 46 minutes. Case and fellow guitarist Jonathan Van Herik build distorted guitar scratches on top of each other that give way to misty dubbed backdrops that go nowhere. Fittingly, the second to last song is called "Mist Rites," and the swelling mist of guitar haze clouds my brain like smoke in a burning building. Disappears is embraced by shoegaze, psych, and rock, but has too much imperfection and half thoughts ("starved of myth / survived by fact"). Their third album, Pre Language — recorded with Sonic Youth's Steve Shelley — is where Disappears had its most structure, accessibility, and optimism. Since then, the band has let unhappiness seep all the way in. However, Disappears never sounded particularly hopeful, and probably weren't evcer supposed to.
Irreal is on the verge of collapsing on itself, and maybe that was the intention all along. Lead track "Interpretation" rides a ringing echo that's equivalent to running your wet fingertip around a wide wine glass. Ending track "Navigating the Void" is for those wondering, or wanting to be reminded of what drowning in guitar reverb feels like. The focal point of the album is Noah Leger's crisp drumming. Some may want to know where Disappears might have gone with Shelley still on the drumseat, but those thoughts are irrelevant because Leger carries the band just fine, if not marvelously. Irreal would be a failure without Leger leading the pace. Leger comes into "Irreal" like a shotgun blast, takes over "OUD" with an intoxicatingly superb hi-hat whisking, and ends the album with an unexpected flourish. The man surely makes a name for himself here.
By continuing the plunge down the tunnel they began digging several years ago, Disappears threaten to further distance themselves from listeners that first got hooked on Pre Language. Disappears had an excellent drummer then, and they have one now, but the rest of the band is seemingly devoid of life. Maybe that was the point.
Similar Albums:


Disappears – Pre Language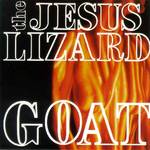 The Jesus Lizard – Goat


Liars – Sisterworld