10 Bands that peaked on their debut album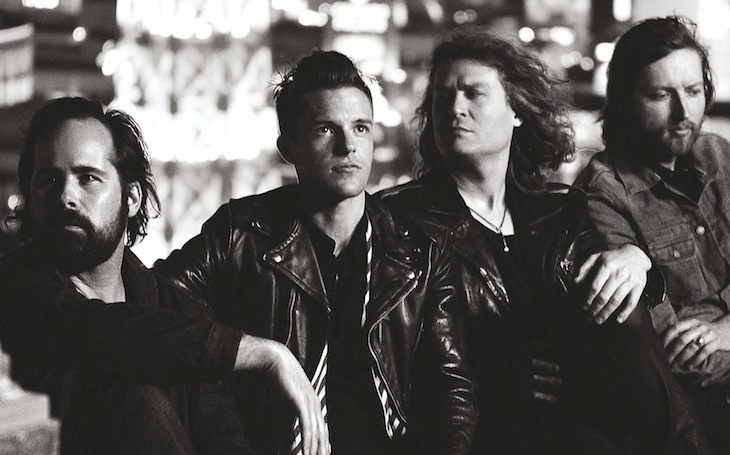 A debut album isn't always a make or break situation for a band. Plenty of artists take some time to build up a full head of steam, and others just outright flub the first go at it. But if you've got a great first album, then you're in a much better position going forward. People are listening, people are watching; you're now in the public eye, subject to endless buzz and — oh lord, how are you possibly going to live up to the pressure? Some bands handle it gracefully, while others, unfortunately, only dig themselves into an impossible-to-escape well of mediocrity. And then there are others who are just going to do what they're going to do, and they don't give a shit what you think. While we spend a lot of our time highlighting the artists whose catalogs are worth celebrating, this week we're taking a look at the bands whose arc plunged back downward after that first peak. We give you 10 bands that peaked on their debut album, and the albums they peaked with.
---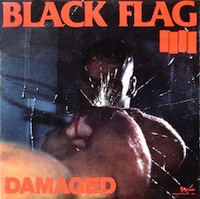 Black Flag – Damaged
(1981; SST)
Black Flag's Damaged is arguably the first truly essential document of west coast hardcore. It's angry, fast, loud and intense, driven both by Greg Ginn's meat cleaver power chords and Henry Rollins' angst-ridden snarls. If there's a better disaffected youth punk rock anthem than "Rise Above," I haven't heard it. But while Damaged was a game changer, not just for Black Flag but for punk on the whole, it unfortunately was the opening act for a series of label disagreements, internal strife, and the long, slow and painful dissolution of a once-great band. With My War, the tempos slowed and the band ultimately created the template for sludge metal, which in retrospect wasn't necessarily a band move, but with each new release, a little piece of Black Flag at their mightiest seemed to have died. Family Man found the group at creative odds, splitting sides between instrumental muck and Rollins' spoken-word pieces. Slip It In was perhaps their last actual punk record, with Loose Nut and In My Head finding the group ultimately turning into a hard rock band. And the less said about 2013's What The… the better. Taken as a whole, Black Flag's discography has little in the way of outright failures (though it's hard to imagine anyone wanting to listen to Family Man), but nothing approached Damaged — not even close. – JT
---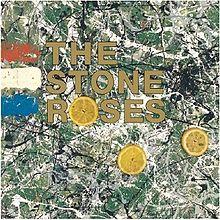 The Stone Roses – The Stone Roses
(1989; Silvertone)
There is hardly a better example of flying too close to the sun too early in rock music than the frustrating case of The Stone Roses. The band earned universal acclaim for their 1989 debut album, an essential piece of proto-Britpop that bridged the gap between that burgeoning genre and the baggy/Madchester movement prevalent in the late '80s in England. But more than that, The Stone Roses made impeccably hazy psychedelic pop music that often bordered on the transcendent (see: "I Wanna Be Adored"). So what happened next? Second Coming — an album whose five-year wait wasn't even close to justified. In retrospect, it's maybe not the worst album in the world, just a watered down version of their debut, cut with some flaccid blues rock. But it's definitely not great. It's also the only record they've released since that incredible first album, and given how poorly their reunion tour went over a few years back, it'll probably stay that way. – JT
---
Liz Phair – Exile in Guyville
(1993; Matador)
Never has the principle of "less is more" been as crucial to an artist's creative success than it proved over two long decades with the gradual decline of Liz Phair's output. In the early '90s, she released a series of demos under the Girlysound name, several of which ended up the blueprints for her debut album Exile In Guyville. It's easy to look into the album as a political statement, the perception of which probably is certainly appealing. But what makes the songs on Exile In Guyville good isn't necessarily the intimacy of the lyrics, but the intimacy of the arrangements. It's just a good pop album made without a lot of fuss; by comparison, each subsequent album lost that simple elegance with the gradual increase in production enhancements. While 1994's "Supernova" is indeed a great single, the same can't necessarily be said of all of Whip-Smart. Or Whitechocolatespaceegg. And good god, Liz Phair. With albums two and three, there was always some indication that the songwriter on Exile was still intact. With her self-titled album, that person disappeared, never to be seen again.  – JT
---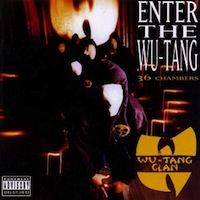 Wu-Tang Clan – Enter the Wu-Tang (36 Chambers)
(1993; Loud/RCA)
The Wu-Tang Clan legacy is a peculiar one. In the two-plus decades since the release of their debut album, Enter the Wu-Tang, much of the mystique behind the brand has come as a result of individual players, like Raekwon, RZA, GZA and especially Ghostface Killah, who not only has the most consistent solo career of the bunch, but also appeared on 30 Rock — just saying. 36 Chambers is a masterpiece of a hardcore hip-hop record, though. It's intense, dark and gritty, defined as much by its ellipses as it is by its exclamation marks. And each of the seemingly innumerable clan members give maybe the strongest performances of their careers. It's a lightning-in-a-bottle kind of situation, and while Wu-Tang Forever was strong, as was The Wu, there's still plenty of filler. Since then it's been all lawsuits and waning skills. – JT
---
DJ Shadow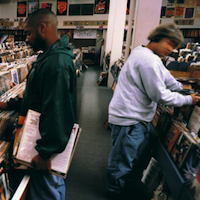 – Endtroducing…
(1996; Mo' Wax/London)
Josh Davis' first album of storytelling instrumental rap beats took the world by storm, if not redefining what DJs could do, then at least redefining how they could sound. It has since earned All the Column Inches—some generated right here—being written up as the best of 1996, best of the '90s, best of hip-hop, best of indie music, best of the last 20-40 years, best of the 20th century, you get the picture. Endtroducing… has such a beloved and influential reputation that any album to follow would rest squarely in a very long, uh, shadow. But it almost sounds as though Davis stopped trying. The Private Press six years later would crack many more worldwide charts and includes the only DJ Shadow track to ever top any countdown ("Six Days"), but was considered something of a rehash and remains outsold by Endtroducing… almost two-to-one. The Outsider followed in 2006, a harsh foray into California's hyphy hip-hop scene, and The Less You Know, The Better was ultimately forgettable. Even his series of live albums and tours nowadays rest more and more on guests and gimmickry. In retrospect, I wonder if DJ Shadow after Endtroducing… should have been the musician I broke up with instead of Jack White. – AB
---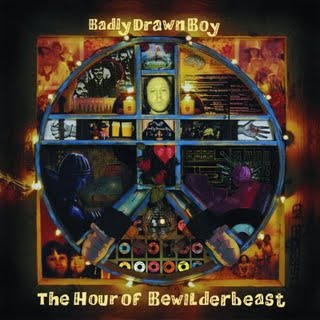 Badly Drawn Boy – The Hour of Bewilderbeast
(2000; XL/Twisted Nerve)
When Damon Gough's debut album as Badly Drawn Boy was released in 2000, it felt like the arrival of a new singer/songwriter on the level of Elliott Smith or Bill Callahan, filtered through the fuzzy haze of Harry Nilsson. The Hour of Bewilderbeast is as strong as debuts come; working in conjunction with producer Andy Votel, Gough crafted not just a great album, but a rabbit-hole experience of crawling through one surreal, albeit stunning melodic realm into another. The album is at times jazzy ("Once Around the Block"), rocking ("Everybody's Stalking") and gently beautiful ("The Shining"), and even features the instrumental talents of then-newcomers Doves, adding an even stronger backing to an already spectacular set of songs. Unfortunately, Gough wasn't interested in releasing another album like it again. Everything since has lacked the same mixture of perfectly crafted songwriting, vibrant production and casual charm of his debut. In fact, they've lacked those qualities individually as well, with 2002's good, not great Have You Fed the Fish? being the last of his albums to even come all that close. Perhaps the pressure of a Nick Hornby co-sign and a Mercury Prize award proved a little too much. Or maybe Gough just doesn't care. Either way, it's a considerable drop from a once impressive peak. – JT
---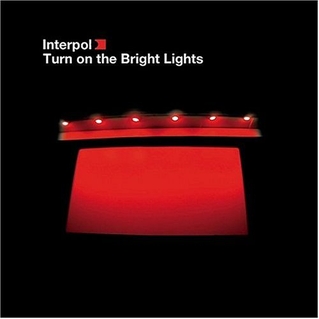 Interpol – Turn on the Bright Lights
(2002; Matador)
We've probably given Interpol a hard time more than usual lately, but it's only because we care. And to be fair, this inclusion is a just-barely kind of thing. The band's 2004 album Antics is, absolutely, a very good album. It's almost a great album, even. But such is the curse of a great debut album. Turn on the Bright Lights is just that great debut. In fact, it's a nearly perfect debut, swathed in gothic atmosphere and bespoke menswear. Interpol plucked influences from the finest of '80s and '90s alternative — Joy Division, The Chameleons, The Smiths, The Afghan Whigs — and reshaped them into uniquely sexy vessels of atmosphere and gloom. It's hard to overstate how much of a revelation that album felt like when it was released, which makes their post-Antics output all the more frustrating. The style is still there, as well as the same influences, but their last three albums mostly felt like diluted versions of the original. Which leads me to ask: Why bother with the watered-down take when the first one is the most potent? – JT
---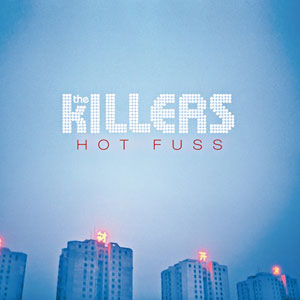 The Killers – Hot Fuss
(2004; Island)
When "Mr. Brightside" first debuted among all the Linkin Parks, Hoobastanks and Lostprophets, the Killers were a pretty welcome change of pace. Combining elements of post-punk, glam rock and indie rock, Hot Fuss showcased the Las Vegas rockers debuting at the top of their game. Between its in-your-face opener "Jenny Was A Friend of Mine," the anthemic "Smile Like You Mean It," and the satisfyingly epic "All These Things That I've Done," that record combined the charismatic, almost addicting charm of frontman Brandon Flowers with a powerful sense of pop-rock songwriting. If any radio-rock band in the mid '00s had a bright future, it was these guys.
While The Killers are still alive and kicking, they haven't survived with the sort of grace that I had previously hoped for. Heartland-inspired follow up Sam's Town was a bit of a misstep, and 2009's Day & Age held some memorable moments but couldn't quite reach the heights of that cherished debut. The real sin on The Killers' ledger, however, has to be 2012's Battle Born. After showing some serious hope with Springsteen-esque "Runaways," the band turned out to be bluffing. The record itself was loaded with duds and misfires. It's a sad irony, but in some ways the Killers have wound up replacing the phoned-in alt.rock that they once served as a foil to. But at least we'll always have the evocative synths of "Somebody Told Me." – ATB
---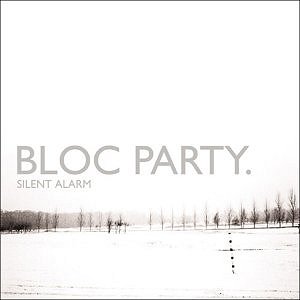 Bloc Party – Silent Alarm
(2005; Wichita/Vice)
I've said it once, and I'll say it again: No modern band has disappointed me as much as Bloc Party. I can certainly enjoy sophomore effort A Weekend in the City and identify with certain elements of Intimacy and even Four. But a debut as solid as Silent Alarm was always going to be a tough act to follow. Combining the odd experimentation of bands like Wire with the appeal of mid-oughts garage rock, a young Bloc Party crafted rockers, bangers, ragers and ballads alike. And they did all this without ever coming across as too overambitious or disoriented.
Silent Alarm was a perfect unity of the band's talents: Singer/guitarist Kele Okereke's discouraged-yet-hopeful demeanor, Russell Lissack's army of guitar pedals, bassist Gordon Moakes' subtle but solid funk and drummer Matt Tong's furious-yet-danceable beats. (I personally think the band never made good use of Tong's talents after this record, as they started getting more and more interested in emulating popular styles of dance music.) And while I've given up hope of being as impressed by any of these artists' output, I mostly blame myself. Can I really point the finger at Bloc Party for crafting a collection of songs that made me fall in mad, rad, musical love? – ATB
---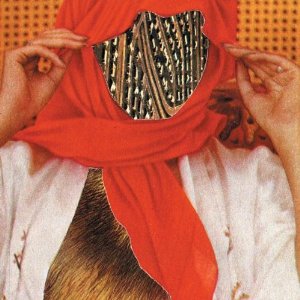 Yeasayer – All Hour Cymbals
(2007; We Are Free)
All Hour Cymbals is Yeasayer's finest document, and the one with its most satisfying song, "2080." The Brooklyn-based experimental rock band has undoubtedly shed layers of its original appeal with each album that followed — 2010's half-marvelous but half-realized Odd Blood, and 2012's overwrought Fragrant World. Before taking this assignment, I had forgotten about Yeasayer completely, which is a shame; All Hour Cymbals is a worldly masterpiece of mystical sounds and psychedelic undertones. Dissecting this album again brings back memories of how struck I was after first discovering it. All Hour Cymbals sounded like nothing else released in 2007 and made me want to secure all the paisley that I could find. "2080" is THE MOMENT, that beautiful guitar lead coming through and whisking you away for the next five minutes of the song. It's stunning stuff. "It's a new year, I'm glad to be here / It's a fresh spring, so let's sing," and Chris Keating does just that, very well. As disappointing as it is to know that Yeasayer probably won't ever eclipse All Hour Cymbals, it's nice to know that the album is out there when we need it. – JJM
You might also like: