History's Greatest Monsters: DJ Shadow – The Outsider
There's nothing that can doom a career like an absolutely perfect debut. A very good debut can sometimes have that effect (see: Badly Drawn Boy, The Wilderness, Clap Your Hands Say Yeah, Liz Phair) just by way of providing an impossible bar to clear for an artist that maybe got there by way of fluke in the first place. But a perfect debut? Even if you're arguably one of the most important artists of your generation, creating a defining statement on the first try just makes it that much harder to live up to your own standards.
This is what happened to DJ Shadow after his groundbreaking debut, 1996's Endtroducing. That record was, and remains, a masterpiece. A hip-hop symphony composed entirely of samples, it not only provided one of the strongest cases in memory for the DJ as conceptual artist, but essentially changed how hip-hop could be performed and heard. To this day, few things give me as much pleasure as dropping the needle on "Changeling" or "Midnight in a Perfect World" and just letting the rest of the world fade away.
But maybe Endtroducing was too good. To date, Shadow hasn't released anything of that caliber, though it's worth noting that plenty of his records are, indeed, excellent. His collaboration with James Lavelle, UNKLE's Psyence Fiction, feels like a companion piece to Endtroducing, albeit one that features the contributions of vocalists and emcees. The 1997 compilation Preemptive Strike features some of Shadow's early singles, which sound like Endtroducing in the making. And 2002's The Private Press — while imperfect — at least retained the essence of what made Shadow such a fascinating figure to begin with.
The Outsider doesn't sound like any of those records — not even remotely. When it was released in 2006, Shadow's third full-length was met with a combination of puzzlement, disappointment and frustration. I initially gave the album a pass when it came out, concluding that there were enough positive aspects of the album not to write it off entirely. The Outsider is, indeed, a creative album, and one where lots of different ideas swirl around and collide. It's an ambitious album, and an interesting creative strategy for Shadow, who has clearly made an effort not to be backed into a corner. It's just not very good.
When it was released, The Outsider got a lot of press for featuring several notable emcees from the Bay Area hyphy scene — which gave us ghost riding the whip, if nothing else. And Josh Davis, a Northern California native, used The Outside as an opportunity to pay homage to Bay Area hip-hop with tracks featuring Turf Talk and Keak da Sneak, Nump and E-40, among others. Most of these tracks barely surpass between-album mixtape fodder, only "3 Freaks" actually featuring much in the way of sonically interesting material. Considerably better is "Seein' Thangs," featuring a Hurricane Katrina-inspired set of verses from David Banner (who hasn't done that much lately). Still, logical as it might seem to pair Shadow's eclectic hip-hop approach with actual rappers, somehow nobody on any of these songs ends up giving anything better than a passable performance, God forbid a good one.
I can live with the lackluster hip-hop tracks on The Outsider. But on the second half of the album, following the Bad Brains bumps of "Artifact" and airy instrumental "Triplicate/Something Happened That Day," Davis basically gives up and hands the reins over to a bunch of boring alt-rock also rans. Members of Kasabian do their fluffy neo-Madchester thing on "The Tiger," Stateless vocalist Chris James guests on "Erase You" — for all intents and purposes a Coldplay demo — and Charalambides' Christina Carter delivers a soliloquy over plucked acoustic strings on the pretentiously goofy and goofily pretentious "What Have I Done." And by that point, it's just not possible to take this album seriously anymore. Alas poor Shadow, I knew him well.
On one hand, The Outsider is a failure because of lack of focus. There are too many ideas, not enough of them fully baked, and you get the sense that maybe if Davis had just trimmed some of the fat, the album would have been dramatically better. On the other hand, almost none of these ideas are really worth preserving, so maybe it goes beyond focus. He salvaged some of his creative momentum on 2011's The Less You Know the Better, but the fact that it sounded so conservative felt like an overcorrection. I would really like to believe that DJ Shadow is capable of doing something mind blowing again, but it's not like he's given me any reason to believe that's true.
Grade: D-
You might also like: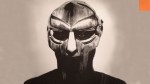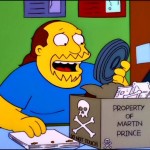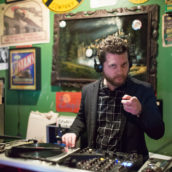 Jeff Terich
Jeff Terich is the founder and editor of Treble. He's been writing about music for 20 years and has been published at American Songwriter, Bandcamp Daily, Reverb, Spin, Stereogum, uDiscoverMusic, VinylMePlease and some others that he's forgetting right now. He's still not tired of it.