10 Essential Advice Songs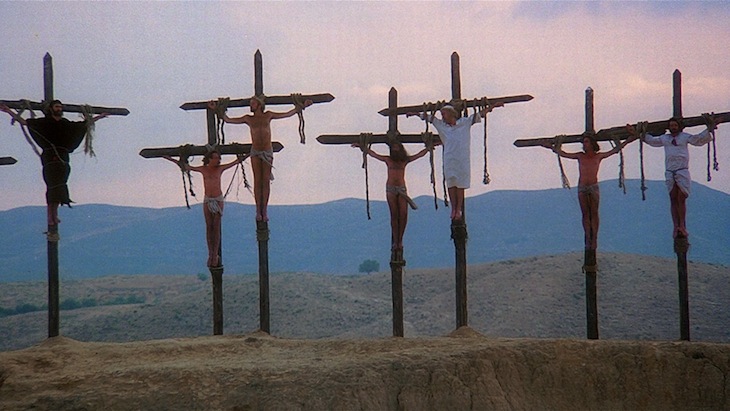 We'd be lying if we said that Treble never considered the idea of starting up an advice column. And we very well could one day, but it occurred to us that we might not be qualified to give advice to strangers. After all, so much of our life experience comes from listening to records. But then it hit us — why not let the artists give advice instead? So many of our favorite songs are, in fact, advice songs, written to offer more than just entertainment. These songs offer important how-to guides on how to live your life, find love, regain hope, keep your chin up in the face of loneliness, and many other important life lessons. So before we start dispensing any wisdom of our own, we'll defer to these essential advice songs, and let the songwriters and performers tell us how it's done.
---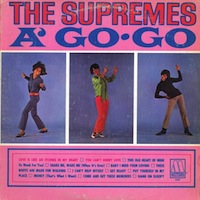 The Supremes – "You Can't Hurry Love"
from The Supremes A-Go-Go (1966; Motown)
Nearly every romantic comedy on television or in movies is an exercise in patience and so is one the catchiest songs in pop history. "You Can't Hurry Love," a number one single from 1966 for The Supremes written by Motown's triple threat Holland-Dozier-Holland, is most sound advice you can hear and certainly bop to. "When I feel that I, I can't go on/ These precious words keep me hangin' on/ Mama said: You can't hurry love/ You just have wait/ She said love don't come easy/ It's a game of give and take." It's also worth noting it's "mama" that's dispensing the wisdom, not "papa." And there's a good reason for that — men are assholes. – SC
---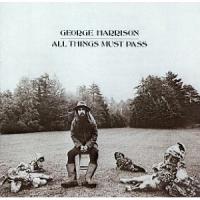 George Harrison – "Beware of Darkness"
from All Things Must Pass (1970; Apple)
"Watch out now/ Take care/ beware…"
Quite a few years earlier, while The Beatles were at their peak, George Harrison had begun incorporating ideas of eastern spirituality into his songwriting, and it became a defining aspect of his artistic persona. But one of the best of his songs to deal so directly with spiritual ideals actually arrived on his debut triple-album, All Things Must Pass. Though complex in its melody and arrangement, "Beware of Darkness" finds Harrison very directly warning the listener of the temptations and distractions that would lead one down the wrong path, from "soft shoe shufflers" and "greedy leaders" to the negative "thoughts that linger." In a sense it's more spiritual counsel than outright advice, but either way, it's a message worth listening to. – JT
---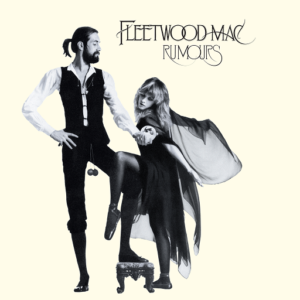 Fleetwood Mac – "Don't Stop"
from Rumours (1977; Reprise)
The gleaming caramel of sunshine amidst the dire emotional environs of Rumours, "Don't Stop" is Christine McVie's parting alt-valentine to her pending ex-husband, bassist John McVie. Fleetwood Mac's interpersonal dynamics at the time were such that sometimes the participants could only communicate to each other via song, making take-out sandwich orders challenging. Still Christine's care-taking nature makes this shuffle more than a facile brush-off: "All I want is to see you smile/If it takes just a little while." It worked: John eventually smiled, Rumours deservedly became an all-time rock classic, and Louie's Deli got Stevie's eggplant-and-feta on flatbread just right. Fifteen years later "Don't Stop" became the ad-hoc theme for the 1992 Presidential elections and the pop anthem for the Clinton Administration, and even people in the Rust Belt and estate sales found themselves unexpectedly thinkin' about tomorrow. – PP
---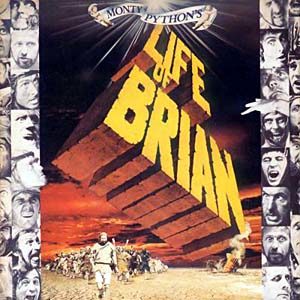 Monty Python – "Always Look on the Bright Side of Life"
from Monty Python's Life of Brian (1979; Warner Bros.)
A stunning bit of music-hall cheer composed by Eric Idle and originally arranged for baritone and martyrs. "ALOTBSOL" was the rousing money-shot number for the British comedy gang's controversial Messianic satire Life of Brian. As the sun wanes both literally and figuratively on 140 crucifixion victims (according to the script), Idle's stake-strapped character – identified by The Telegraph as "Mr. Cheeky" – gamely prods his fellow condemned to pull the plug on their self-pity party: "If life seems jolly rotten/There's something you've forgotten/And that's to laugh and smile and dance and sing!" Easier said than done when you've been stapled to a cedar plank, but that kind of thing happens far less frequently these days, and usually only in the comments section. Idle's convivial homily has become a multi-purpose ironic standard, from Jack Nicholson's reference in the film As Good As It Gets to British football chants, as well as Pythonite Graham Chapman's funeral service and the Broadway revue Spamalot. It'll be interesting to see how it's perceived in 200 years when its origins may be obscured by the ravages of time – it might become the national anthem for the People's Republic of Michigan. – PP
---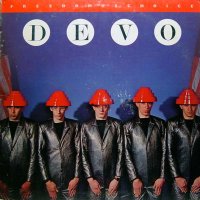 Devo – "Whip It"
from Freedom of Choice (1980; Warner Bros.)
When Devo emerged in the mid-'70s in Akron, Ohio, the group championed the concept of "de-evolution" (hence the name), the basic principle being that mankind was actually regressing into a primitive state. Funny, then, that the group would — in just a few short years — come to employ the practices of natural selection by putting their energy into creative and proactive problem solving! Their 1980 hit single "Whip It" was a call to action for those stymied by insurmountable obstacles: "When a problem comes along, you must whip it!" That the advice Mark Mothersbaugh dispensed was inescapably catchy only helped to bolster the message with motivational messages: "Go forward/ move ahead/ Try to detect it/ It's not too late." It's simple, but easy enough to remember that it just might come in handy. You know, the next time you need to whip something. – JT
---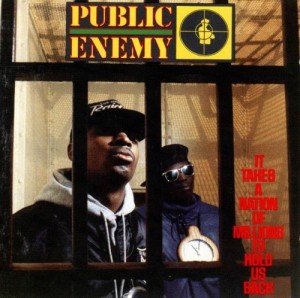 Public Enemy – "Don't Believe the Hype"
from It Takes a Nation of Millions to Hold Us Back (1988; Def Jam)
The titular directive here could be applied to PE turning critical expectations on their ear after their debut Yo! Bum Rush the Show. ("All the critics you can hang 'em, I'll hold the rope.") Or maybe it calmed people who thought they were Uzi-toting terrorists. ("Clear all the madness.") Or maybe it suggested that their politics were more dangerous than Uzi-toting terrorists. ("Remember there's a need to get alarmed.") Or maybe it was just good advice on getting all the information about your neighbor before passing judgment. ("Don't tell me that you understand until you hear the man.") Or maybe, just maybe, it proposed that debate makes better neighbors regardless of location or skin color. ("Reach the bourgeois and rock the boulevard.") Learn the words. ("You might sing this.") – AB
---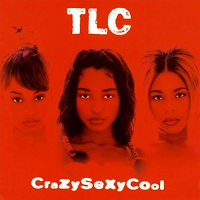 TLC – "Waterfalls"
from CrazySexyCool (1994; LaFace)
"Waterfalls," the Prince-ly single which spent seven weeks as queen of the Billboard charts in the summer of 1995, is an a ode to restraint amid the party jams and make out music on TLC's mega-selling CrazySexyCool. The song, with its caveats about the twin excesses of drugs and unsafe sex, is about a mother worried that her son is out dealing drugs and shooting up, which results in dire consequences as he gets HIV and dies. But "Waterfalls," through its exemplary fourth verse, expertly written and rapped with forbearance by Lisa "Left Eye" Lopes, offers an answer: faith. For Lopes, she's rather specific — the H in "Him" is capitalized for a reason — but she doesn't hector from the pulpit. Instead, "Waterfalls," which is astonishingly unwrinkled at 20 years, ends with familiar but hardly unwelcome advice, "Believe in yourself/ The rest is up to me and you." – SC
---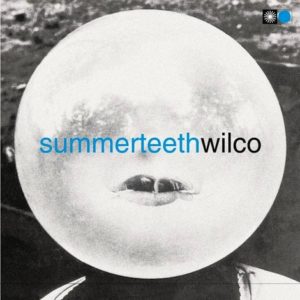 Wilco – "How to Fight Loneliness"
from Summerteeth (1999; Reprise)
"How To Fight Loneliness" isn't a conventional advice song — it's somewhere between an inexpensive therapy session and a series of coping mechanisms. But there's something in the sad, soulful tone of Jeff Tweedy's voice that lets you know he's been there. He's lonely too, and he can help you get out of that funk, or at the very least endure it. Against a jazzy arrangement heavy with both Hammond organ and piano, Tweedy offers a checklist of ways to get through those crippling periods of isolation: "Shine your teeth till meaningless… laugh at every joke… just smile all the time." The subtext of the track — one of the most elegant and beautiful on Wilco's best album (yes I mean that), 1999's Summerteeth — is that these are too-easy solutions, and it's never that easy. But then again, it just might succeed at treating the symptoms if not the chronic disorder. It's not called "How to Cure Loneliness," but it just might be enough to make it through the night. – JT
---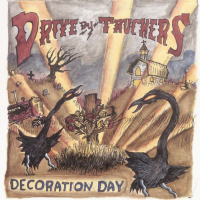 Drive By Truckers – "Outfit"
from Decoration Day (2003; New West)
"Outfit" is about a man who paints houses, goes to tech school and wanted it go different for him. It doesn't, he knows it, and so maybe it'll be better for his son. But what makes "Outfit," a Jason Isbell cut on the Truckers splendid Decoration Day from 2003 a modern classic is not just advice given from a father to a son — "Don't ever say your car is broke/ Don't sing with a fake British accent/ Don't act like your family's a joke." — it's because the we get clear picture of the guy doling it out. That's all due to Isbell's songwriting. He creates characters that emerge from the lyric sheet fully formed as though they walked out of a roomier form, like a novel, rather than the confines of a rock song.
We learn that the guy used to drive a Mustang, but Isbell colors it in — it's "a 302 Mach 1 in green" and it gets sold to by his lady a ring. It's well-observed by Isbell; we all are specific about the things we lose or have to cough up. And that's essential to the song. As listeners we trust him and we hope the young guy it's directed at does as well. – SC
---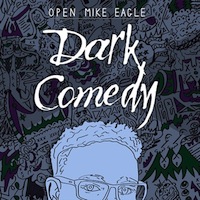 Open Mike Eagle – "Doug Stamper" [feat. Hannibal Burress] from Dark Comedy (2014; Mello)
Any fan of House of Cards knows not to trust Doug Stamper, the teetotaling, manipulator who does the majority of Frank Underwood's more sinister bidding. So as Open Mike Eagle and Hannibal Burress kick off an advice rap anthem bearing the character's name, you know there's going to be at least a little foul play at work. But the further you sneak into this track, the more it becomes an obvious satire; a series of disproportionally goofy recommendations for the listener. From Open Mike's digs on Lil Ugly Mane and his request that "a journalist should never write a slang editorial" to Burress' plea for the listener to never buy a compact car (unless that's all you have budget for, because those are very affordable) this track strikes a perfect chord between absurdity, satire, and hip-hop anthem. – ATB
You might also like: