Celebrate the Catalog: Talking Heads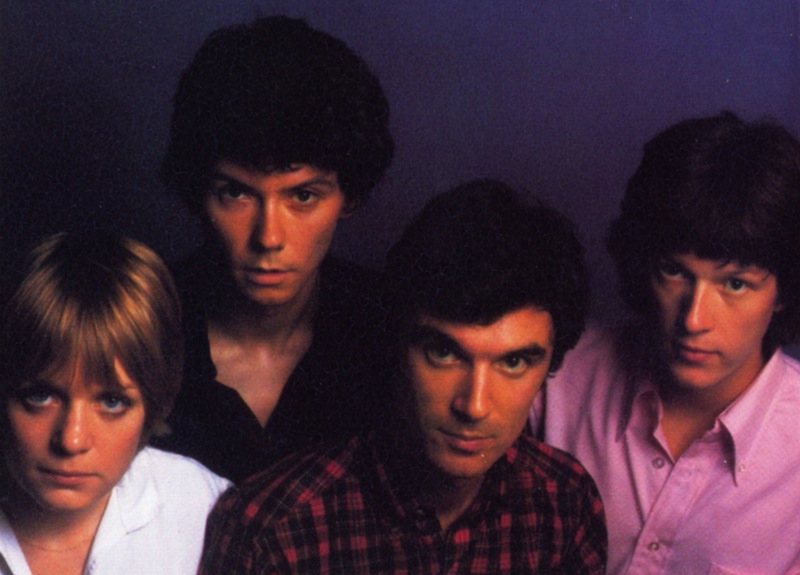 It's hard to make a fuss about a career as smooth as the Talking Heads'. Sure, from their almost-self-titled debut to final album Naked, there are a few missteps. But at the end of the day, the Talking Heads were a band that made few deeply regrettable moves and managed to squeeze out 16 years, eight studio albums, two live records and relentless tours without dropping a single stinker. Truth be told, you could spin any of these eight LPs and not be disappointed, except maybe for personal reasons. But a fan's not a fan unless they choose their favorites and, when it comes to the Talking Heads, it's a pretty short leap from good to great to life-changing.
We could make up a lot of reasons as to why now is the best time to dive into the Talking Heads' catalog. After all, last year we celebrated the 35th anniversary of Fear of Music, and with a band as prolific as this one, we could celebrate a landmark birthday every year until we eventually circled back around to Talking Heads: 77. But, to be honest, we just couldn't believe that we hadn't yet paid homage to this remarkable band and the nuances that separate the greats from the extraordinary.
It's important to note that, through all their years together, singer/guitarist David Byrne, drummer Chris Frantz, guitarist Jerry Harrison and bassist Tina Weymouth were a tight unit. There were moments when the core band were overshadowed by a certain iconic British producer or an overwhelming assortment of guest musicians, but—at their core—the Talking Heads were a unit, and strongest as a whole. They were serious, trained artists, as much as they were pop stars. They wrote satirical epics masked behind love songs, and penned love songs disguised as satirical epics. They could be viewed as art rock, pop, post-punk and anything an between, and you wouldn't be wrong. They were likely to be misconstrued as easy-listening one minute and overly sophisticated the next. They were adventurous enough to push pop-rock from the '70s into the '80s and change the genre forever, but not so adventurous as to risk fading into obscurity. The Talking Heads weren't just good, they were the perfect band for their moment.
From a certain perspective, the Talking Heads discography is perfect: Its mistakes make sense in context and, as I said, you won't find any duds here. But some Talking Heads LPs make for better entry points, and others are so rich and fascinating that you could spend a week flipping from side A to B to A, and so on, and you'd still be captivated by their nuances. Since there are no obvious throwaways, it can be a difficult discography to dive into, even if you're already familiar with the band. So consider this your CliffsNotes to the band's catalog. The first half is a series of gems recorded over four years, with the band arguably increasing in both talent and ambition every year. The second is full of peaks and valleys, an ultimately rewarding run with a few fumbles here and there. We've rated them for comparison, but the real fun here is in the progression from record to record. If you're a newcomer, I'd highly recommend listening to these in order. If you're an old fan, why not do the same? Who knows—you might discover something entirely new.
Part One: This Ain't No Foolin' Around
Talking Heads: 77
(1977; Sire)
Released one month before Never Mind the Bullocks, Here's the Sex Pistols and two years before Unknown Pleasures, the frantic, agile post-punk of Talking Heads: 77 was certainly ahead of its time. Pairing an edgy mix of disco, blues and art-rock with a distinctly punk approach and aesthetic, Byrne, Frantz, Harrison and Weymouth were quick to make an impression. Sure, everyone remembers the disarmingly forthright "Psycho Killer," but what about the soulful "Uh-Oh, Love Comes to Town", the driving "No Compassion" or the vibrant, anthemic "Don't Worry About the Government"? The eleven tracks of Talking Heads: 77 offer countless windows into the creative leaps the band would take, both sonically and thematically, through their journey as a band. The fact that it's one of the less impressive records of the band's catalog only speaks further praise to the quality of their output as a whole.
Rating: 8.0 out of 10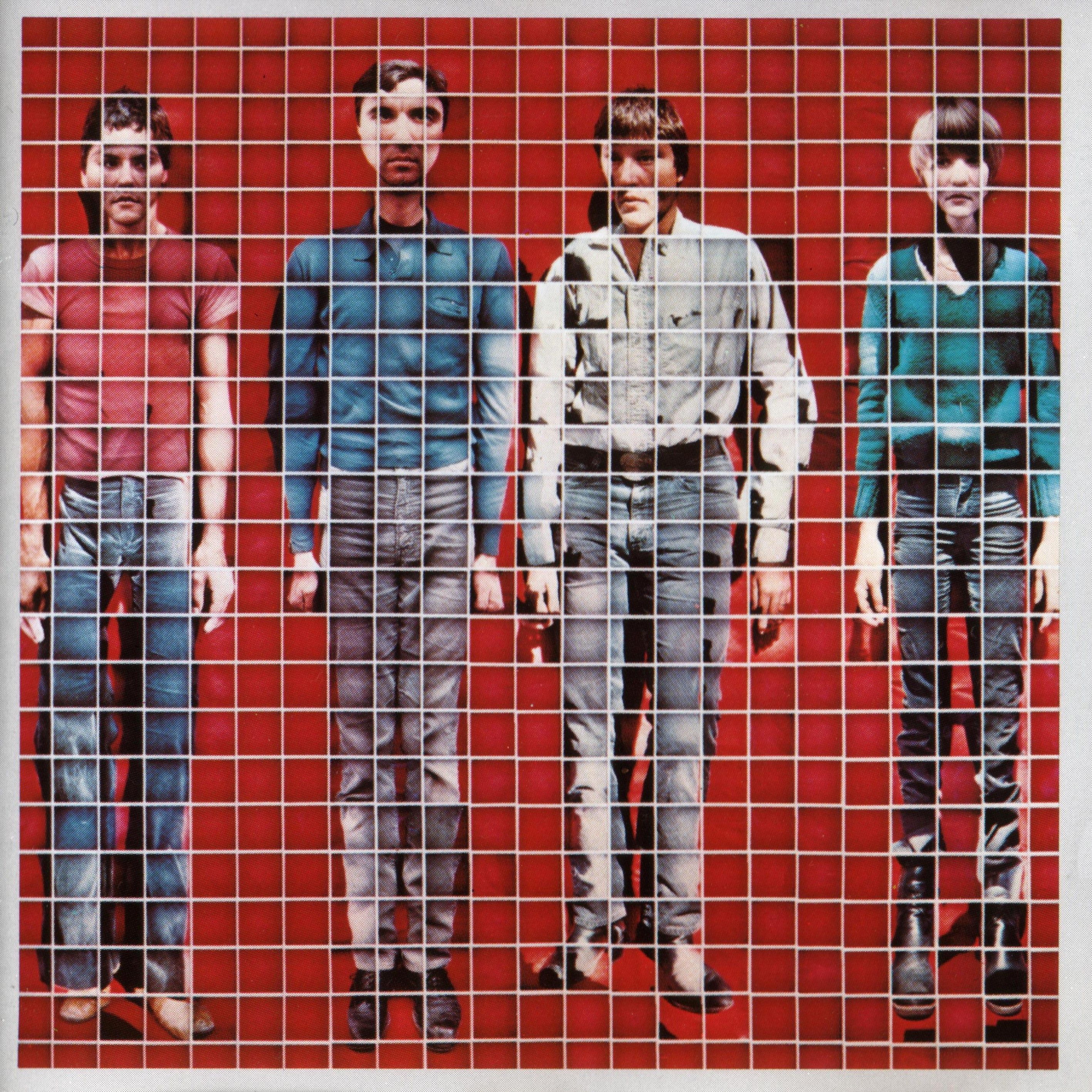 More Songs About Buildings and Food
(1978; Sire)
The move from Talking Heads: 77 to More Songs About Buildings and Food wasn't an about face, but it was definitely a notable change in direction for the young band. In less than a year, they tightened their musical approach while Byrne made leaps towards finding his cynical-yet-mystical voice as a singer/songwriter. It's funkier take on the previous effort's eclectic pop-rock fusion was powerful foreshadowing of the band's evolution-to-come, while the group's slightly hypnotic interpretation of Al Green's "Take Me to The River" put the band on the national map, getting the Talking Heads airtime and kicking them in the direction of a wider audience. Perhaps most importantly, More Songs marked the band's debut outing with sound engineer/producer extraordinaire Brian Eno, a relationship that would produce some of the notable LPs of either artist's career.
Rating: 9.5 out of 10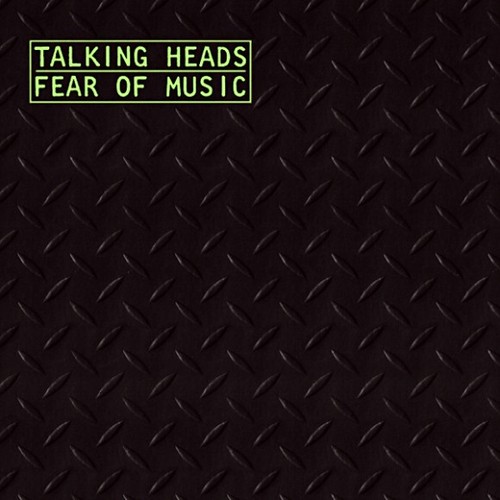 Fear of Music
(1979; Sire)
Fear of Music is where Talking Heads truly perfect their artsy, funky, disco-driven take on pop-rock. Sure, they would make more ambitious moves in the (very near) future, and would succeed ten-fold on at least on more occasion. But this is is the best rock album the band ever produced. The songs were short and to the point, but weren't afraid to be complicated when it was called for. The lyrics were tangible and direct, but pointed at Byrne's widest-reaching thematic possibilities yet, shifting away from brief glances of every-day individuals to more overarching messages of a more dystopian nature. These eleven songs were both provocative sound experiments and ear-worm masterpieces, as the band worked hard with Eno to make these challenging tracks sound as seamless as possible. Compared to the rest of the band's '70s output, Fear of Music is thick, disorienting and rather dream-like, an element that alienated more than a few critics at the time of the record's release. But a couple decades and many an imitator later, it's an obvious contender for best Talking Heads record, whose only true competition would emerge one year later.
Rating: 10 out of 10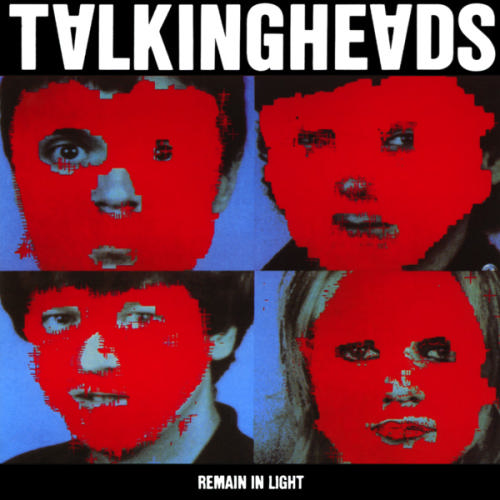 Remain in Light
(1980; Sire)
Fear of Music's most heated competition for Best Talking Heads Record comes, of course, from this early '80s opus. If sound experiments and electronic flourishes served as icing on the cake that was Fear of Music, Remain in Light was like having an eight-course dessert for dinner. Having just perfected their version of a pop-rock record, the band worked with Eno to construct layers of sounds and poly-rhythms for a effect somewhere in the ballpark electronic Afrobeat. Byrne's previously pointed lyricism took a left turn as well; the developing vocalist stuck with similarly foreboding themes but took their packaging and delivery in a decidedly more poetic direction. It was as if "I Zimbra," Fear of Music's dadaist opening number, had been lifted, deconstructed, and transformed into a forty minute opera of sorts. Interestingly enough, Remain in Light, in addition to being the group's artistic triumph, was the first major indicator of the band's eventual dissolution. Eno's increased involvement in the band's writing process, as well as the arsenal of back-up musicians required to perform the songs live, made Remain in Light a significant leap away from the band's core quartet, opening the door for the more theatrically driven affair that Byrne had in store for the group's future.
Rating: 10 out of 10
Next: Speaking in Tongues through Naked