LISTEN: Stream FFS' self-titled debut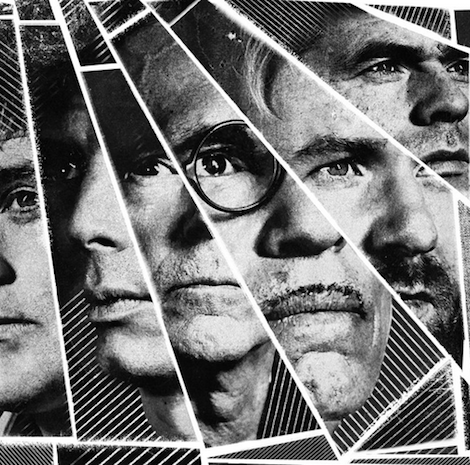 Just a couple months ago—on April Fools' Day, as a matter of fact—we got some news that seemed to weird to be true: Indie-rockers Franz Ferdinand and art-pop duo Sparks would be combining forces for a project called FFS. But between a release date, tracklist, tour dates and a single that was pretty darned tasty, this supergroup was clearly not a joke. The self-titled record, produced by none other than John Congleton (Swans, Baroness, Angel Olsen), is out June 8 via Domino. But, thanks to the wonders of The Holy Internet, you can stream the entire LP right now via NPR Music's First Listen.
And, while you're digging those jams, take a look back on our list of 10 extra-super supergroups.
FFS tracklist:

1 Johnny Delusional
2 Call Girl
3 Dictator's Son
4 Little Guy From The Suburbs
5 Police Encounters
6 Save Me From Myself
7 So Desu Ne
8 The Man Without A Tan
9 Thing I Won't Get
10 The Power Couple
11 Collaborations Don't Work
12 Piss Off
FFS tour dates:
6/16 Glasgow, Scotland – Arts School
6/22 Zagreb, Croatia – Inmusic Festival
6/24 Brussels, Belgium – AB
6/26 Paris, France – Bataclan
6/29 London, England – Troxy
7/1 Cologne, Germany – Gloria
7/2 Amsterdam, Netherlands – Melkweg
7/5 Lyon, France – Transbordeur
7/10 Trencin, Slovakia – Pohoda Festival
7/19 Benicassim, Spain – Benicassim Festival
9/12 Berlin, Germany – Lollapalooza