Donnie Trumpet and the Social Experiment : Surf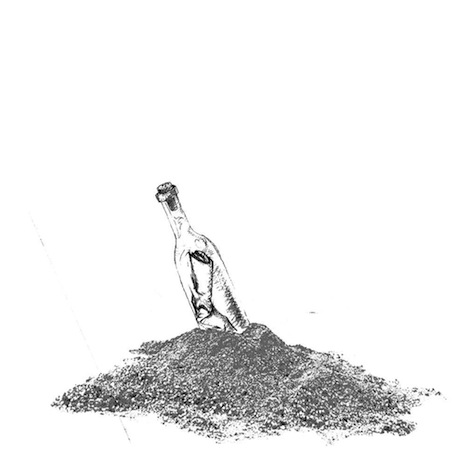 Surf isn't quite the career move anybody expected from Chancelor Bennett. The young Chicago-based emcee, best known by his Chance the Rapper moniker, turned quite a few heads in 2013 with Acid Rap, his second mixtape and breakout record. That positive attention set him right where he needed to strike a major record deal or self-release his first proper LP. But instead of taking that route, Bennett's first act as a recognized name was to step back and take on a more collaborative role in a project that doesn't so much as reference his own name.
To call Donnie Trumpet & The Social Experiment a new band, however, would be a little misleading. The titular Donnie Trumpet (a pseudonym for trumpeter Nico Segal) and the rest of Surf's instrumental players first joined Bennett as his backup band in support of Acid Rap, bringing the smooth, jazz-inspired beats of that record to life for audiences around the world. And while it makes sense that the emcee would bring his friends and collaborators in on a new project, what's surprising is how much of a backseat Bennett takes. Rather than basking in his recently acquired limelight, he gives the star role to Segal; the 16 tracks on Surf are jazzy pop instrumentals first and foremost, with the vocals often playing a supporting role to Segal's virtuoso playing.
Even when Bennett steps to the mic, his role is more that of a master of ceremonies than a true emcee (literal acronym noted, thanks). His appearances take the form of refrains or hooks more often than verses and often serve to set the tone or connect each song's various moments. Surf features 20 credited guest appearances from names as varied as Janelle Monáe, Big Sean and Busta Rhymes, and Bennett's voice takes on a similar role as Damon Albarn's did in Gorillaz, acting as a common denominator to help keep the variety from becoming too chaotic or unmanageable. Even in "Sunday Candy," which is the closest thing here to a typical Chance the Rapper song scheme, the momentum is free-form and intentionally unfocused, with Bennett's delivery taking the form of a cool spring breeze.
One could spend days questioning where Surf fits into Chance the Rapper's discography, but it's clearly a project that works even better in execution than it does on paper. It resembles the aesthetic of Acid Rap for obvious reasons, but lacks the ego that is inherent to a hip-hop record. Instead, Surf brings together elements of jazz, electronica, pop and rock to assemble a feel-good summer record that turns its attention toward the listener rather than focusing too hard on one artist's thoughts or intentions. For Bennett, this is a somewhat selfless act that is well worth the investment. Despite what he might lose by sacrificing some of the momentum that would have led to a follow-up solo LP, he exposes the collective responsible for the vibes that are central to his previous work and simultaneously proves that they are much stronger as a whole. While fans are no doubt still counting the days until Acid Rap II drops, Surf proves itself as much more than an experimental excursion, earning The Social Experiment's place as an important band in their own right.
Similar Albums:

Gorillaz – Plastic Beach


Daft Punk – Random Access Memories


BadBadNotGood and Ghostface Killah – Sour Soul