Da Art of Storytellin' : Back in the day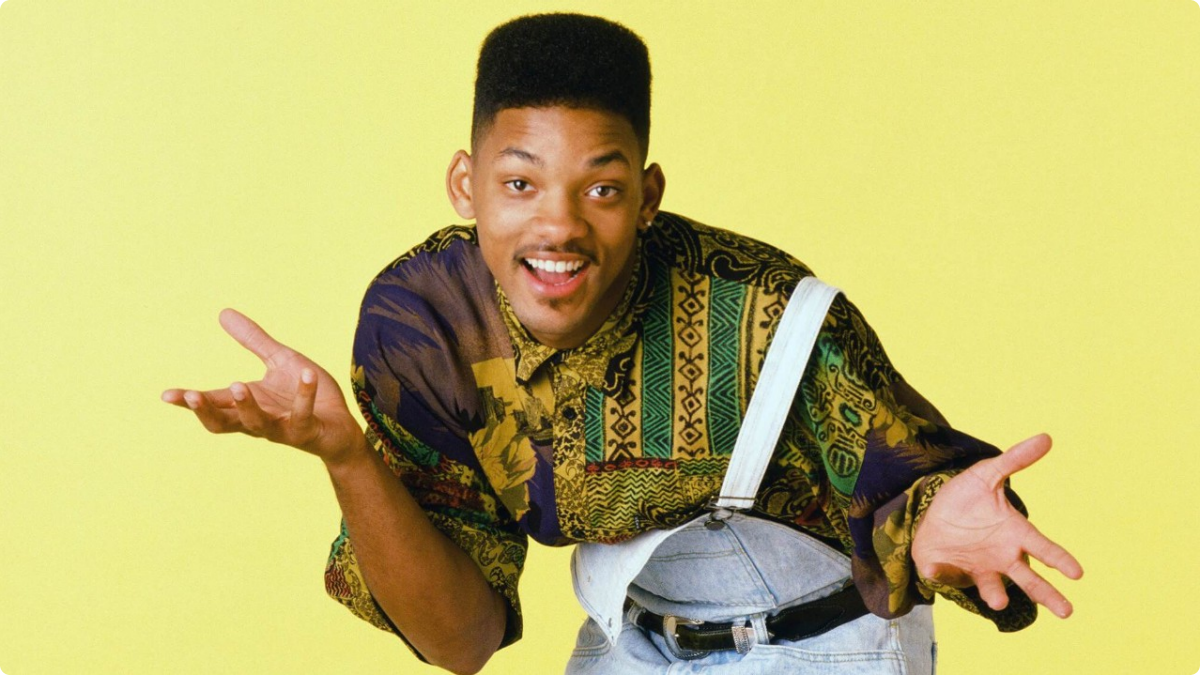 This morning I clicked on the eminently clickbait-y Complex article, "Will You '90s Babies Shut Up and Admit Rap Was 100 Times Better in the '90s?" It lists all the reasons why rap was better in the '90s, ranging from the accessibility of fashion to freestyle to mixtapes being actual tapes. Now, arguably the headline would be more accurate if it was "Will You '90s Babies Shut Up and Admit Rap Culture Was 100 Times Better in the '90s?" but that said, there are places where the list isn't entirely wrong. The internet has opened the floodgates. It's easier than ever for anyone to record themselves rapping and upload it on Soundcloud and because of that, sure, there's a lot of not so great tracks out there. But despite the article's disclaimer of not being "Bitter Old Heads," it reads suspiciously as such.
I'm not a big fan of declaring one period of time better than another. I'm also not a big fan of talking at a generation different than mine, particularly anyone younger than me. A lot of it stems from knowing people younger than me who are incredibly smart and thoughtful. Is that indicative of their entire generation? Maybe not, but the smart, thoughtful folks my age might not be indicative of my generation either. So maybe rap was better in the '90s or maybe Complex is looking back through rose-colored glasses. Rap certainly is a different game today than it was in the '90s, but that's because it's a genre that is changing, it's aging and it's responding to each new generation. Does it mean it's worse or better than what came before it? I think that's the wrong question. It's different, that's all.
The best new mixtapes of June 2015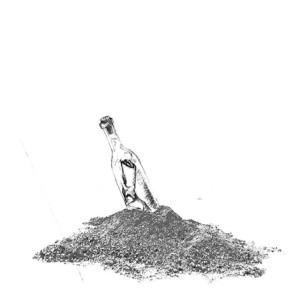 Donnie Trumpet and the Social Experiment – Surf
I have to admit that I didn't love Chance the Rapper's Acid Rap. I didn't hate it either. I think he's a tremendously talented rapper and I'm very happy he has found acclaim. However, much like my comments about the Audio Push album last month, I didn't listen to Acid Rap with any frequency. I couldn't tell why exactly, but it never quite caught my attention. So when I downloaded Donnie Trumpet & the Social Experiment's Surf—made by a group that consists of Donnie Trumpet, Chance the Rapper and Nate Foxx, among others—it wasn't with the same eagerness as, say, downloading the latest Drake album.
I was pleasantly surprised. Surf is a freer album than I had expected. Unbound by any one genre, Surf meanders and finds its own voice. There's a looseness to it that comes from the tight knit group of makers and friends, which revolves around Donnie Trumpet (Nico Segal's alter ego) and his sublime horn playing. The impressionistic "Nothing Came to Me" and "Something Came to Me" allow Segal center stage, grounding the album with his clear love for his instrument. This isn't to say that Segal retreats in the other tracks. Absolutely not. Rather, Segal collaborates effortlessly with his bandmates and guests. Riffing on their influences—from the hazy Revolver-esque "Miracle" to the funk of "Wanna Be Cool" and the jazzy "Windows"—there's a streak of creativity and whimsy that prevails. Chance's flow is effortless, as always, and he's a charmer here. He's a rapper who doesn't take himself too seriously and his generosity of spirit shows in the group's efforts to showcase their compatriots, both famous and underground. There's an intimacy in these tracks, of friends enjoying making music with each other that at times it feels like you're intruding; like you've walked into them in the recording studio. It feels unburdened by expectation or the trappings of any single genre. Surf feels light on its feet and it feels free.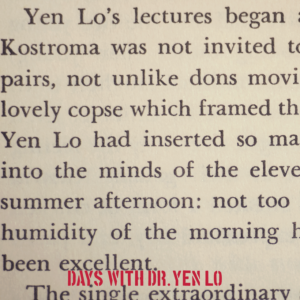 Dr. Yen Lo – Days With Dr. Yen Lo
Brownsville, Brooklyn's Ka's new album, a collaboration with producer Preservation, is released under the moniker Dr. Yen Lo, a character in 1962's The Manchurian Candidate. I haven't seen the film and not even the remake with Denzel Washington, and that doesn't seem to matter in listening to Days With Dr. Yen Lo. Loosely based on (inspired by?) the film or the book the film was based on, the overall concerns seem to be more about systems of control and indoctrination. A noir of an album, Days With Dr. Yen Lo is a wonder of mood and atmosphere. Preservation and Ka do cracking work, letting minimalist gestures gain weight and meaning. Interspersed with samples from the film, the album plays with levels of tension; it's not an onslaught but rather quietly permeates insidiously. Its lack of beats has been noted repeatedly, and instead of dwelling on this further, let's just say that I never noticed. And Ka. Well, he's phenomenal on this album. He brings ferocious control and precision to these verses and has a remarkable ability of evoking desperation, fear, and ennui. Drawing upon personal histories, Ka speaks for both himself and for all of us. His lyrics never feel exclusionary and his performance exacerbates that, grabbing hold of moments of doubt and fear and articulating them with a startling clarity. I strongly encourage you to check this one out.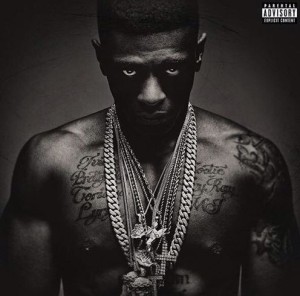 Boosie Badazz – Touch Down 2 Cause Hell
In 2014, after his release from prison, Lil Boosie changed his name to Boosie Badazz. When asked by Noisey why, he stated, "I got tired of just people, grown men, like 'What up Lil Boosie?' No, I'm grown. It should be Mr.!" And after nearly five years in prison, it seems like a legitimate request. The newly crowned Boosie Badazz has release his first album since 2010's Incarcerated and Touch Down 2 Cause Hell sounds like a man with renewed energy and hunger. Boosie's shadow loomed large on the Southern rap scene and while his fame receded a bit while in prision, Touch Down 2 Cause Hell reinstates him as a major figure in rap. Boosie noted that during his time in prison he had written about 500 songs and that he was "making the best music [he'd] ever made" and in listening to Touch Down it's clear that his skills as an MC are more focused and with age, Boosie is settling in and flourishing with his tone and flow. His best turns comes with a fruitful collaboration with Louisiana's Webbie on "On That Level" and "Hip Hop Hooray." There's a relentless energy that's exhilarating to listen to and both MCs relish in the bracing honesty of their lyrics. Honesty plays a major part of Touch Down, Boosie has that in spades. There's a clarity in Boosie's lyrics as he muses on everything from post-prison life, recounting visitations with his children in prison (detailed in the astonishing and heartbreaking "Window of My Eyes"), his opinions on the police and the American justice system, to the current state of hip-hop. The range of what Boosie covers can yield some unevenness, but overall, Touch Down 2 Cause Hell is a welcome return that doubles as a re-christening.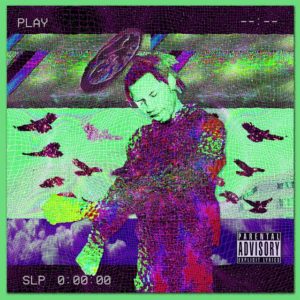 Denzel Curry – 32 Zel / Planet Shrooms
Denzel Curry is a thirsty rapper and like many rappers his age (he's only 20!), he has energy in spades. For some rappers, that energy flames out in waves upon waves of inconsistent tracks and tapes mixed with gems. Denzel Curry is somewhat different. He burst on the scene with the excellent Nostalgic 64 in 2013 and took his time to write and record his follow up, a double EP, 32 Zel / Planet Shrooms. The two EPs are tonally different, 32 Zel focusing on a moody trap sound, with an underlying element of the sinister. Planet Shrooms is an experimental foray into psychedelic rap, one that puts A$AP Rocky's attempts in A.L.L.A. to shame. The two distinct vibes are a little jarring and it's clear that Curry is a rapper who hasn't quite found his stylistic sweet spot. Both EPs are extremely well made, each with a distinct point of view and identity and Curry seems well at ease at both, it's hard to say which is a stronger showing. Tracks like "Envy Me" and "Lord Vader Kush II" showcase Curry as an immensely talented rapper with loads of charm and energy. It's thrilling to hear his rapid-fire delivery and the skill in which he yields seamlessly to the hooks. What 32 Zel / Planet Shrooms proves is that wherever Curry goes, he'll be a rapper to keep an eye on.
Other Notable Tapes:
Beatking – Houston 3 AM (Download)
Sauce Twinz & SosaMann – Sauce Theft Auto (Download)
You might also like: