Lee Bannon : Pattern of Excel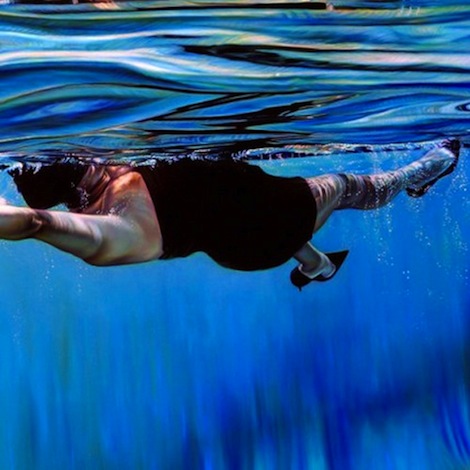 Lee Bannon doesn't seem like the kind of artist that would have any interest in duplicating his work. The versatile beatmaker has been changing his aesthetic within electronic music witth pretty much every release—shuffling through the Sacramento producer's catalog reveals an entertaining mixture of tempo and atmosphere. Bannon's beats are begrudgingly fast at one moment, and then eerily slow at the next. Pinning this guy down to any specific sound would be very hard.
And that's the point as an artist, right? Change it up. Keep people on their toes. Make them do weird dances. Bannon's 2014 Ninja Tune album, Alternate/Endings, was a drum 'n' bass revival that ended up being one of Treble's favorite electronic albums of that year. It bumped, but not in a nonsense way; it was crispy. Alternate/Endings came on the heels of some EPs and a handful of miscellaneous tracks that, again, I tell you, make for an interesting shuffle if you have the time. Bannon also has production credits on seven Joey Bada$$ tracks—"Enter The Void," "Run or Fly," "Hillary Swank," "47 Goonz," "Satellite," "95 Til Infinity" and "Greenbax (Introlude)"—where he worked alongside names such as The Alchemist, MF Doom, and DJ Premier. Business seemed to be going well for Bannon, so it's a wonder why new album Pattern of Excel is missing a respectable amount of bass. Or drums.
Drum 'n' bass was a healthy fit for Bannon, but he's switched another gear; Pattern of Excel is his take on ambient music. The three most compelling tracks of the 15-track album feature some forms of drum 'n' bass—the rotating synth pattern of "Aga," the fragmented jungle beat of "inflatable," and the swells and taps of "Memory 6." The rest of the album doesn't give the listener much reason to get out of their seat; it works as a meditative piece. Pattern of Excel is mostly made up of aquatic piano, guitar and random noises that sound like field recordings. The first six tracks take up only 11 minutes: "Refoah" is 10 useless seconds of mouth noises, and "Artificial Stasis" features dialogue from a photo shoot and a passing subway train. "Disneμ Girls" is a guitar passage that gets sucked into a fading siren, and "SDM" turns guitar strings into springboards as the track lightens, and then comes back layered in more effects.
"Outside of culture, outside of time," a female voice says during closer "Towels." It seems to echo Bannon's own approach; Pattern of Excel is an atmospheric listen that is definitely outside of the normal, and it will take some time to get into. Bannon could have afforded more low-end here; drum 'n' bass is his friend. But true artists take risks, and are not afraid of failure. Pattern of Excel is not a disappointment, per se, but it's also not an overwhelming success either. That being said, it'll be exciting to see where Bannon—who has changed his moniker to "¬ b"—goes next. He's an electronic chameleon.
Similar Albums:


Oneohtrix Point Never – R Plus Seven


Fennesz – Bécs


Holly Herndon – Platform