Ducktails : St. Catherine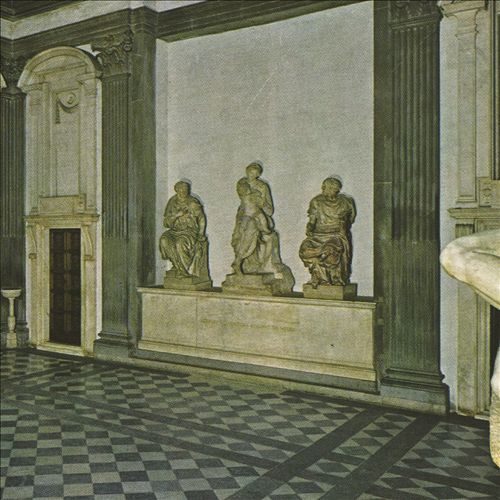 With the level of success and attention that Real Estate has received in recent years, it would be easy to pass judgment on guitarist Matt Mondanile's woozy pop side project, Ducktails. Yet Ducktails' history actually goes farther back than Real Estate's; Mondanile started the project in a Northampton, Massachusetts toolshed during his senior year at Hampshire College in 2006. The formation of Real Estate came in 2008, and both Ducktails and Real Estate released debut albums in 2009. In fact, Ducktails released two albums in 2009; Landscapes came later in that year. Looking back, it's impressive how Mondanile was able to have his name credited to three different full-length records in 2009. Since then, the hard work seems to have paid off.
Real Estate has done some heavy touring in its time, but Mondanile has been able to level that with a consistent Ducktails output of an album every two years. He gives them equal attention, which isn't a bad strategy for maintaining a healthy creative outlook. At this point, Mondanile's gushing melodic fretwork has become a signature of sorts, but the range between Ducktails and Real Estate isn't too far. If you like Real Estate, you'd most likely equally enjoy Ducktails, and vice versa.
This is not saying that Ducktails and Real Estate are exactly alike. But both outfits give the listener a similar feeling of floating. The freshest example of this is "Headbanging In The Mirror," the second track off of St. Catherine, Ducktails' fifth album. It's the second consecutive Ducktails album—2013's The Flower Lane was the other—to be released through indie powerhouse Domino, which, probably not coincidentally, has also released the last two Real Estate records. So while Ducktails and Real Estate are different entities, they definitely have some parallels, mostly in Mondanile's peaceful guitar. Still, a Real Estate track has never flown as high as "Into The Sky;" Mondanile's acoustic picks and high-ceilinged electric lines meld well for three-and-a-half minutes of bliss.
There are traces of John Maus and Ariel Pink throughout St. Catherine, especially in "Medieval" and "Church," the latter of which features Julia Holter. These songs have a ghostly vibe with a guitar that sounds bug-like ("Church") and a suspended synthesizer and drum time signature ("Medieval"). Holter, who is dropping a well-anticipated new album this fall, also appears on "Heaven's Room," her voice going bop-bop as Mondanile strums acoustic strings seemingly made of glass. "The Laughing Woman" is a song about losing patience with a person concerned only with frivolity ("can you stop thinking life's a joke/when you know everybody hurts") and "Surreal Exposure" is a nice waltz—very clean.
If anything, Mondanile is a patient guitar hero who uses Ducktails to step outside of his comfort zone. Ultimately, on St. Catherine, this works, but has a distance to go before besting anything Real Estate has done. Maybe that's more of a reason to think about Ducktails and Real Estate separately, even though the two projects have some common sounds. It's a tricky balance to be regularly involved in two different bands and not have some crossover, but give Mondanile credit for being successful on both fronts.
Similar Albums:


Real Estate – Atlas


Ultimate Painting – Green Lanes


Wild Nothing – Nocturne