Treble Roundtable: Fantasy Rock and Roll Hall of Fame Nominees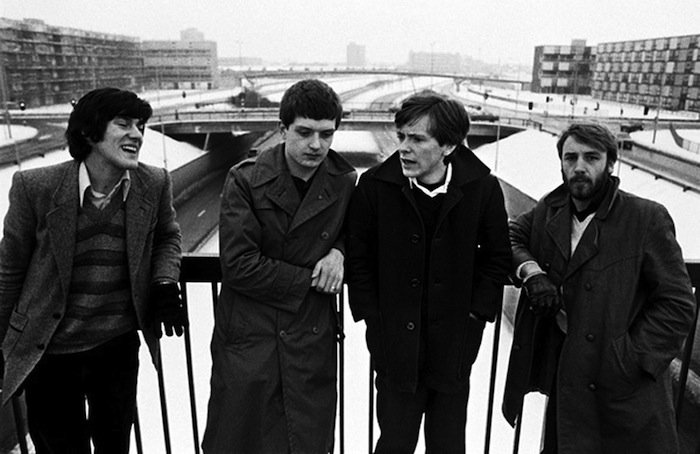 Welcome back to the roundtable, in which Treble's writers engage in a casual discussion on music, pop culture and our relation to both. Got a question for us? Feel free to send it over to [email protected] with the subject "Roundtable topic."
This week's topic: Last week, the Rock and Roll Hall of Fame announced its short list of nominations for induction in 2016. And over time, the committee is slowly but surely getting around to a lot of artists that have been snubbed for too long. But our ideas for Rock and Roll Hall of Fame nominees would probably be a lot different if we were on the nominating committee. So why not cast our fantasy ballots: Who would you nominate for induction into the Rock and Roll Hall of Fame?
Jeff Terich: I'm not on the Rock and Roll Hall of Fame nominating committee—yet. They know where to find me. But in the meantime, I have a pair of suggestions that are complementary and, I would argue, necessary additions: Joy Division and New Order. It's not as if neither band has received any acclaim over the last 35 years; hell, if anything Joy Division has considerably risen in stature since the untimely death of frontman Ian Curtis. But it's hard to imagine the musical landscape we have today without Joy Division or New Order. In fact, I dare say it would look much different. In the late '70s and early '80s, Joy Division made an accelerated evolution from scrappy punks to an artistic force with a uniquely dark aesthetic. And when the surviving three members took the reins and continued on as New Order, they brought electronics to post-punk, and brought a sleek and streamlined aesthetic to the club. Now, given how the Rock Hall has such strict rules about how this whole thing works, they'd probably have to be nominated separately, but surely there's room in Cleveland for New Order, Joy Division and The Paul Butterfield Blues Band.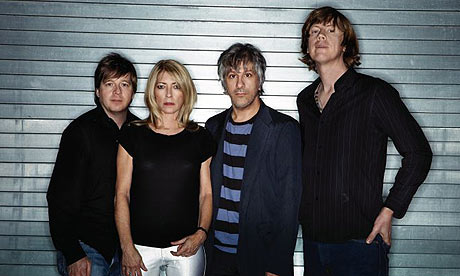 Jordan James Michael: In her candid memoir, Girl In a Band, Sonic Youth member Kim Gordon references a backstage moment with the great Neil Young, who was inducted into the Rock Hall in 1995. While on tour with Sonic Youth, Young told the band that "Expressway To Yr Skull," from 1986's EVOL, was the best guitar song ever made. Since Young knows a thing or two about guitars, him saying something like that was taken as a huge compliment. The keyword here is "guitars"; Sonic Youth had lots of them. Thurston Moore and Lee Ranaldo made debilitating and surreal sounds that hadn't been made before and still haven't been duplicated since. Sonic Youth are the torchbearers of experimental and noise rock, but they had their share of alternative rock hits, too. Sonic Youth is universal, and having widespread appeal must be a key component for making the Hall of Fame. Even though Sonic Youth were leaders in alternate tunings—they carried dozens of instruments at any given time, and tried all kinds of weird tricks—it doesn't take long to tell that you're listening to a Sonic Youth song. It's in those cheap guitars that sound amazing, the pure Kim Gordon-Steve Shelley rhythm section, and the unique voices of Thurston Moore and Gordon.
No official nomination for Sonic Youth is nonsense, almost sickening. The band has influenced the alternative and art scenes for three decades. Sonic Youth has 16 studio albums, seven EPs, a bunch of other stuff, and every release is special in one way or another. Sonic Youth created their own legacy, but, knowing the punk ideologies of the band members, they probably don't care much about making the Hall of Fame. And that's fine; Sonic Youth never fit any mold except its own. And the worst part? The breakup of the actual marriage at the center of the band split Sonic Youth apart when they probably had much more left in the tank.
A.T. Bossenger: I'd induct post-hardcore legends Fugazi. Hell, it's not like I think they'd actually show up to an event as contrived as the Rock and Roll Hall of Fame inductions. But no band in recent memory changed the way a generation looked at touring, releasing records and running their band like Fugazi did. PLUS that concert would kick ass, and be a long time coming. In the mean time, MacKaye, Picciotto, Lally and Canty are more than welcome to play a reunion gig at my house.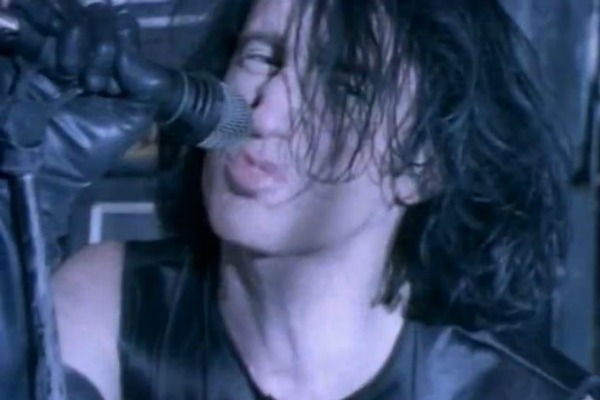 Liam Green: For all Trent Reznor's love of pop hooks, the man who brought a desire to fuck you like an animal to mainstream rock radio was a genuine cultural disruptor in his time, and the idea of him and the varied cohorts who comprised Nine Inch Nails being in the Cleveland Old Folks' Home For Rock Elder Statesmanship remains odd. But, Reznor is an elder statesman now. And Nine Inch Nails is kind of a legacy act, albeit one that even as recently as 2013's Hesitation Marks was exploring and improving on au courant sounds without ditching the blueprint he established decades ago.
Reznor's contributions to rock are colossal. He brought industrial corrosion to synth-pop on Pretty Hate Machine, and then The Downward Spiral brought goth-dancefloor grooves to angst-laden 90s alternative kids. Overlong, uneven mess though The Fragile may be, it showed off the breadth of his ambition and adventurousness (while also being a great anti-drug PSA, as he was blitzed throughout much of its making). Year Zero low key created a great deal of current electronic music's sounds, for better and worse. And these days, he is an Oscar-winning composer with a happy marriage and two kids and a corporate sponsor in Apple Music. He's earned it, frankly. Whether he ever makes an institution like the Rock and Roll Hall of Fame is questionable, but his position as one of music's greatest talents of the past 30 years is unassailable. And even in post-sobriety, grown-ass-man records like Zero, Marks and The Slip, NIN can slice deep and draw blood. Check "1,000,000," "All Time Low," "The Great Destroyer" or virtually any footage from their most recent live shows if you doubt me.
Paul Pearson: Someone must have already taken up the Deep Purple cause, so I'll lobby for Kraftwerk. I'm supposing there might be some light technophobia with old-school defenders of the flame, but Kraftwerk's importance in production and electronics across the industry is too big to ignore. Their model is still generating creatively and there's still more left in that tank. I would also shoehorn Big Star in there before power pop is outlawed by our robot overlords in the 2020s.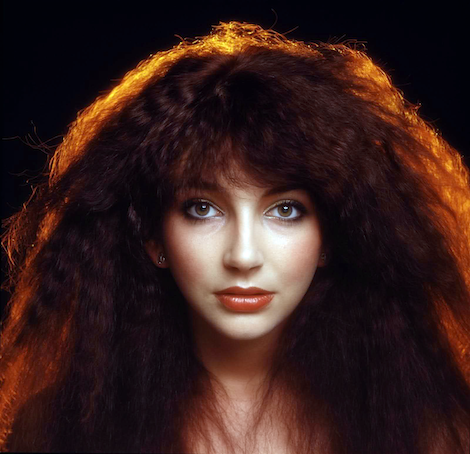 Wil Lewellyn: If you want to give yourself a headache, try to figure out why Green Day is in the Rock N Roll Hall of Fame and Kate Bush is not. Bush might not have the record sales of a pop-punk band, but has proven to be one of the most influential artists to come out of the UK. Tori Amos owes most of her career to her, and Bat For Lashes' Natasha Khan, Alison Goldfrapp and St. Vincent have all mentioned Bush as an influence. Likewise, she's been championed by David Gilmour and Robert Smith. Much like David Bowie, who was in attendance at her 22-night "Before the Dawn" residency at the Hammersmith Odeon theater, she has evolved throughout her career touching on everything from Celtic folk to gothic art rock. For Bush to be snubbed from the Ohio based institution speaks more to America's fast-food taste for vapid pop.
You might also like: