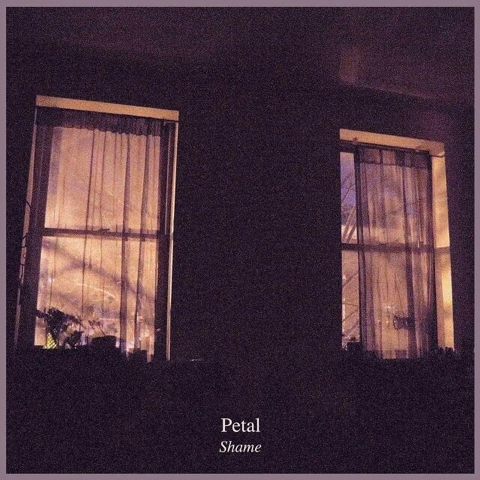 Kiley Lotz has always done things on her own terms. The Pennsylvanian's home-recorded (well, technically, garage-recorded) and self-released debut EP Scout made some waves when it was released digitally in mid-2013. A groundswell of support followed, leading to her signing to Run For Cover earlier this year on the back of its glowing reception. Riding that size of a wave of hype, many bands would immediately attempt to capitalize on their growing popularity and fail miserably, but Lotz is far smarter than all that: She didn't sign a deal until her debut full-length was more or less ready to go, with RFC giving Scout the vinyl treatment in the meantime.
Ostensibly a solo project, Petal has given her an opportunity to make full use of the connections she's made over the last two years. Shame could have worked quite well as a solo acoustic LP, but the songcraft displayed on the record is such that it would have been foolish for her not to go for the gusto. Over the past while, Lotz has been assisted by members of bands including, but not limited to, Halfling, Three Man Cannon and Captain, We're Sinking; on the album, meanwhile, she's joined by both permanent members of fellow Scranton band and labelmates Tigers Jaw: Brianna Collins and Ben Walsh. The two years she took to get a handle on where she wanted the project to go were clearly crucial; even on the record's slower moments, she sounds incredibly confident, her clear and powerful vocals adding further heft to an already weighty sound.
"Camera Lens" opens the album at a mid-tempo pace, its waltzing time signature and seemingly effortless melody having an immediate impact, before the driving power-pop of "Tommy" kicks things up several notches, Collins and Lotz's intertwined vocals working in tandem to lift an already powerful chorus to even greater heights. When the band are operating at full tilt, the crystalline melodies speak volumes; when it's Lotz on her own, as it is on "Feel," her songwriting is even more potent. Shame is a triumph purely from a melodic standpoint, with more hooks than a coat rack. Good luck getting "Chandelier Thief" or "Camera Lens II" out of your head any time soon.
"Camera Lens II" deserves a further mention due to just how well it operates as a companion piece to "Camera Lens," taking its predecessor's melodic ideas, switching into common time and adding an impressive amount of blissed-out guitar fuzz over the top. It's also an interesting look at how Petal move in different musical directions over the course of the record—two different ideas were fleshed out and fully realized, similar yet strikingly different. Indeed, sometimes the ideas don't need to be developed at all, such as on "Nature," a track consisting of just Walsh's drumming (yep, he's back behind the kit, reprising a role he had in the early days of Tigers Jaw) and Lotz & Collins's perfectly matched vocals. The 12-track album is an impressively varied collection, with Lotz drawing a line under phase one of Petal with aplomb. The non-permanence of her other band members means they can come and go as they please, something which affords her a vast amount of creative opportunities. The future incarnations of Petal may look vastly different, but one thing's for certain: with this sort of songwriting skill, paired with a fantastic voice, Lotz—and by extension, her supporting cast —is going to go far.
Similar Albums:


Paramore – Paramore


The Joy Formidable – A Balloon Called Moaning


You Blew It! – Keep Doing What You're Doing