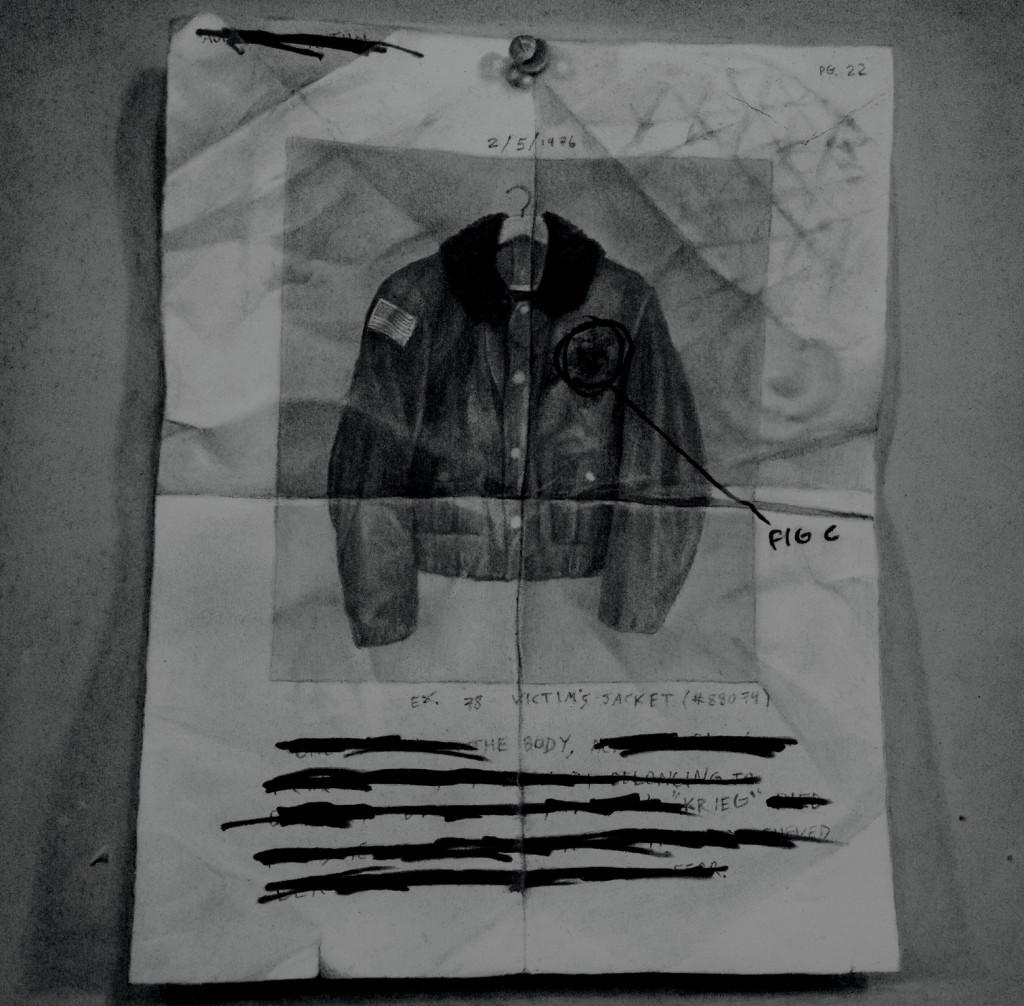 A collaboration rather than a split, The Body & Krieg teams up the experimental sludge monsters with one-man black metal artist Neill Jameson. And from the start, the combination of genres is apparent. Opening track "Bottom of the Bottle, Bottom of the River" features a grim industrial pound to create a kind of drone more characteristic of black metal, churned out over the feral howls of the vocals. There are industrial elements throughout the album, with programmed beats veering into a darker corner for "Carved Out and Caved In." It throws the crazed screams against a storm of white noise, which finds it climaxing into a shambling sludge. The dirty throb of  "Fracture" must have been recorded through blown-out speaker; despite being more robotically paced, the chaos erupting from every angle dampens the industrial feel. The vocals sound like the death throes of a rooster as it ebbs out into cleaner guitar tones.
A more pronounced and nasty blast of black metal surfaces on "Celebrate Your Shame," but fall sback into more of a mechanical stomp reminiscent of the first Corrections House album. A narcotic shadow falls over "Never Worth Your Name." The synth melody and Eyehategod-like ranting eventually overtakes the song before it descends into noise and finds its way back to a more powerful roar. This project thrives on the type of chaos that ensues before "Gallows" kicks in to its doomy plodding. The Body and Krieg know when to use samples and an 808-like beat to give the songs enough of a dynamic edge to keep them from drowning in their more abrasive qualities.
The more metallic chug of "The Final Nail" finds the perfect balance reached between black metal ambiance and cyborg sludge to close out this sonic altar of madness. The layered guitars are haunted with a ghost of melody that would not been out of place on The Downward Spiral. This album has enough the abrasive power to satisfy more conventional metalheads that might otherwise be turned off by the moments of crazed darkness. Yet the vocals will be an acquired taste even for fans of extreme metal; they tend to serve more as a layer of static noise. But then again, if you like your metal slathered in twisted noise and nightmarish sonic torture, this collaboration will cater to those needs.
Similar Albums:


Eyehategod – Eyehategod


The Body – I Shall Die Here


Thou – Sacrifice