LCD Soundsystem plans to release new album this year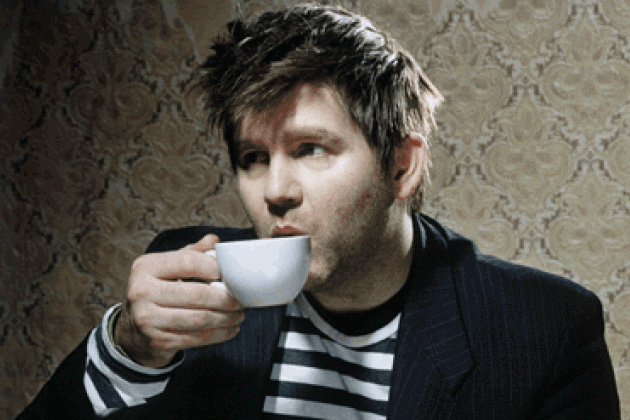 LCD Soundsystem is planning to release new music in 2016, according to a lengthy new post by James Murphy on the band's Facebook page. Murphy clarifies that the band is going to tour this year ("we're playing all over") in addition to their Coachella performances. He also says that he and the band have been working on a new album that they plan to release this year.
The post, which is well worth reading in full, goes into a lot of different topics, mostly about why they're reuniting, what they're doing next, and taking into consideration what's important to fans. Here's an excerpt:
so i asked pat and nancy to come over to my apartment for coffee and told them: "i'm going to record some music. should i make up a band name, or make a "james murphy" record, or should it be lcd?" we all thought a good amount about it. we have had lives for the past 5 years, which has been nice, and those guys have made amazing music with museum of love, the juan maclean, and all sorts of other things. i'd managed to do a bunch of fun, dumb stuff which mostly annoyed people who were into the band because, well, subway turnstiles and a coffee aren't lcd, basically.

at any rate, they both said "let's make an lcd record". you see, if they didn't want to, which i'd half assumed, then there's no such thing as lcd. imagine this: me making a record, calling it lcd, and then you go to the show and there's just some guy playing drums over there, or some other person playing keyboards. horrifying. then imagine this: i make a "james murphy" record, or, i don't know, an "everteen" record, or whatever made-up name i come up with, and there's pat playing drums, and nancy. maybe al isn't too busy with hot chip so he comes to play. what the fuck is that? here were our choices: 1. make music with your friends and call it something else, which seems hilarious (everteen) or egomaniacal to the point of sociopathic (james murphy solo record). 2. make music, but willfully exclude your friends because of the horrors in option 1. 3. make an lcd record with your friends, who want to make said record, and deal with whatever fall-out together. 4. don't make music, to avoid the horrors of all of the above. 5. make music and, like, hide it somewhere.
we decided, clearly, on option 3, and i was fully prepared for a certain amount of "oh fuck that guy" over-it stuff—in fact welcomed it. it's strangely energizing to have people who don't make music themselves take potshots at you from the internet. and there's always been a current of o.f.t.g. with me (i'm saying me and not us because, let's be honest… no one hates anyone else in lcd, partially because they're unhateable, and also because they have the wisdom to not shoot their mouths off nearly as much), and that's just fine. i'm pretty used to it, and find it relatively funny.
Read the full post here. LCD Soundsystem's last album was 2010's This Is Happening.
Check out our recent feature, Greatest Hits: The best LCD Soundsystem songs.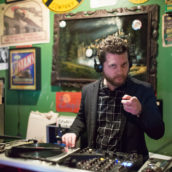 Jeff Terich
Jeff Terich is the founder and editor of Treble. He's been writing about music for 20 years and has been published at American Songwriter, Bandcamp Daily, Reverb, Spin, Stereogum, uDiscoverMusic, VinylMePlease and some others that he's forgetting right now. He's still not tired of it.