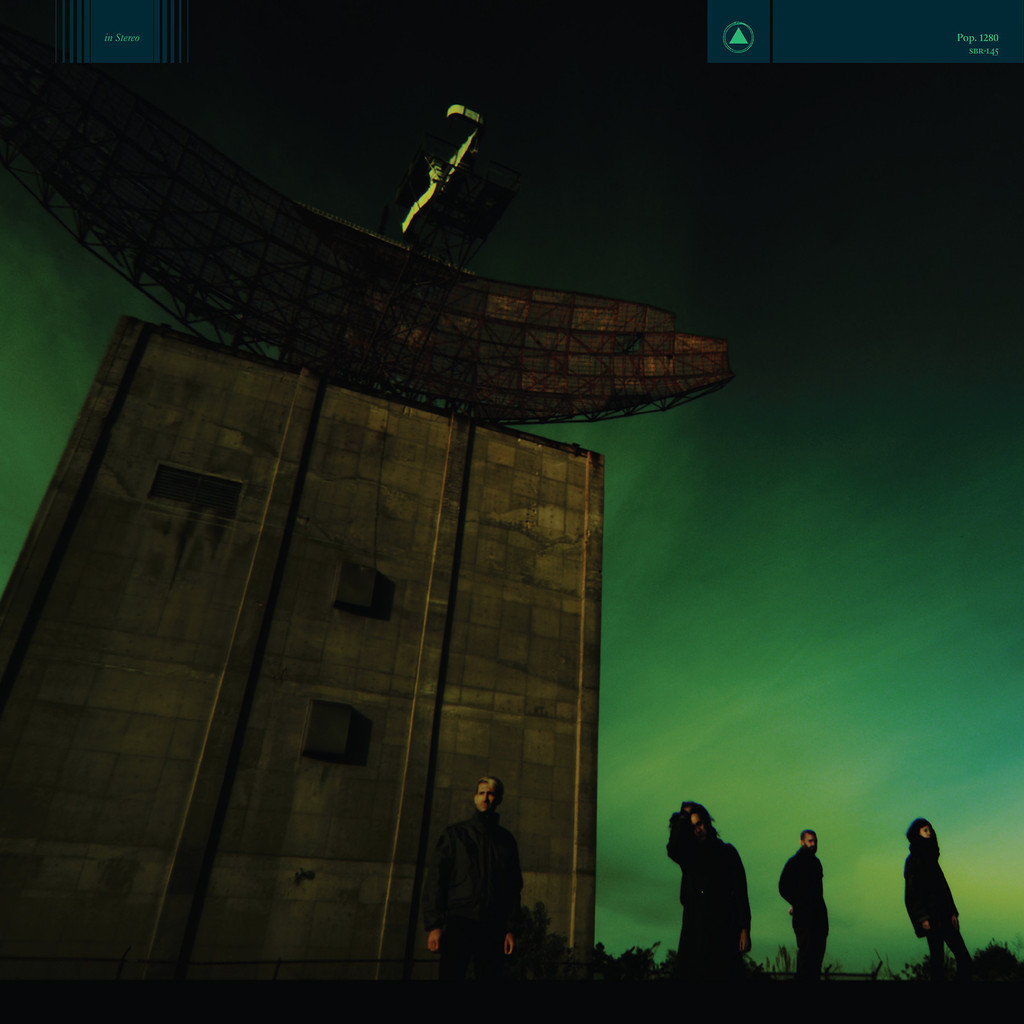 Things are getting much darker and weirder in Brooklyn. Pop 1280's 2013 album Imps of Perversion was already well on its way, its sound a noisy and raw punk-inflected brand of noise rock. Yet that approach has been swapped out on third album Paradise in favor of a more synth driven drone, as heard on leadoff track "Pyramids on Mars." Vocalist Chris Bug sounds less aggressive than usual, and the chaos that Pop. 1280 indulge in feels much more organized. Their crazier moments are relegated to the guitars at the edges of the songs and the punk anger of drummer Andrew Chugg. What they might have sacrificed in Black-Flag-style muscle they make up for with the cerebral declarations of their uniquely manic singer, who yells about dreaming in infrared.
"Chromidia" is held together with bass, as Bug chants that "pain and pleasure won't last forever." It swells into a heavier pulse, not necessarily industrial, but with a similar sonic slap. The twang in Bug's voice is reminiscent of Gibby Haynes from the Butthole Surfers, who is clearly one of the band's influences. Like the Surfers, Pop. 1280 maintain their identity while shifting like a deranged pitbull ready to snap with no provocation. They grow heavier in mood, though not metal heavy, on "USS ISS." The synths are burlier than what a darkwave band might employ, as the guitar is where they place the more desperate post-punk sounds. They continue down an increasingly dark path on the title track. It's almost krautrock, but featuring more in common with a '70s horror movie soundtrack.
Bug sounds like he's having a meltdown in a bathroom stall of a dive bar on the drunken minimalist excursion of "Rain Song." When the atmospheric effects take shape, it seems like two separate songs colliding. And while this music is likely a bit intimidating for even college radio, Pop. 1280 get props for being creative enough to attempt creating this kind of performance art in the studio. When the band allow themselves an outburst of rock with a Bonham-style beat, like on "The Last Undertaker," they quickly pull it back out from under you. Even though they close out the album with the more conventional "Kingdom Come," they've re-written their own rules for this album. It's easy to call a band that deviates from their formula experimental, but even that seems like an understatement as Pop. 1280 is concerned.
Similar Albums:


Liars – Sisterworld


Total Control – Typical System


A Place to Bury Strangers – Transfixiation