Shadow of the Horns: Facing the brutal truth
As 2016 emerged from the dying embers of the year that was, I had high hopes for the future. We had just closed out an excellent year for metal, capped by a too-good ringer and followed by more MVPs than I would have expected, particularly since 2014 felt strangely underwhelming. I suppose not every year can be so chock full of all-star metal records.
And then I read about how Myrkur started getting death threats from asshats on the Internet. And that kind of dashed my optimism, at least for the moment. The reason? That's never been said outright, but it can pretty much be boiled down to two things: 1. Amalie Bruun, the woman behind Myrkur, also plays in an indie rock band and is, therefore, not "tr00" enough; and 2. She's a woman. Bruun all but confirmed that it was the latter by noting the culprits behind the threats are all American men.
And this comes after a long period of pretty shameful publicity within metal of late, be it Cobalt's Phil McSorley getting himself kicked out of band for hateful viewpoints (and subsequently being replaced by Charlie Fell, who has used some kinda maybe racist lyrics of his own in Lord Mantis), Inquisition's embarrassing half-hearted defense against accusations of antisemitism, Bolzer's attempt to pass swastikas off as "sunwheels," Enabler's Jeff Lohrber abusing ex-girlfriend and ex-bandmate Amanda Daniels, and Emperor reuniting with former drummer and convicted murderer Faust. Oh, and despite being kicked off festivals, Disma's Craig Pillard still doesn't seem to have a problem with people finding out about his Nazi noise project.
Since it's still just a month old, and I'd like for the rest of 2016 to be a year that we can be proud of as metal fans, I think it's time that we regroup and set a new goal for the year: Let's stop tolerating this stupid bullshit.
Let me clarify that I wouldn't be so interested in metal if I didn't think that 99 percent of it was made by and supported by awesome people. That's just a given. I've met a lot of great people, both fans and musicians, and the positive overwhelms the negative by a big margin. But there are still those out there who seem to think that making extreme music means you get to be an asshole. It doesn't. Quite the opposite. Being advocate for an art form that overwhelmingly confronts darkness and ugliness, both in sound and in outlook, means tapping into things you probably wouldn't say in polite conversation. But the music is the outlet—it's a cathartic and healthy thing. Metal, however extreme, can and should be a positive force.
When people excuse abhorrent behavior in the name of loyalty to some kind of arbitrary set of guidelines, or because a band wrote some songs you liked, that just makes the rest of us look bad and it surely just makes you an asshole. Sick riffs are a pretty lousy consolation for being a terrible human being. Metal can do better. And we will. So I'm raising my glass to 2016 with these words of wisdom: Don't be a shitbag. Prost.
The best metal tracks of January 2016
Latitudes – "Ordalian"
So much of the atmospheric sludge metal terrain is pocked with those who'd never veer too far outside the safe confines of NeurIsis worship, so UK outfit Latitudes deserve some kudos for finding an inspired and thoroughly engaging direction on "Ordalian." The nine-minute leadoff track from new album Old Sunlight, "Ordalian" is instrumental metal that conveys big ideas and big emotions, not unlike last year's stunning Revisionist by Brooklyn's Sannhet. Latitudes incorporate elements of black metal and prog in their post-metal approach, and it's as breathtaking as it is exhausting and massive. It's often a challenge for metal bands to convey this kind of power without vocals, but Latitudes got this.
[from
Old Sunlight
, out now;
Debemur Morti
]
Circle of Salt – "Ulfserkir"
What better way is there to start the new year than with some truly evil sounding black metal, am I right? Canada's Circle of Salt have released just one full-length to date, the two-track, 40-minute Suffer the Cold (epic!), and they've just shared another new track titled "Ulfserkir" that's being released on a split with Taggarik. This six-minute beast is considerably shorter than the 20-minute monsters on their debut album, but it's plenty massive in its relatively concise package, bursting forth with a relentless blast-beat blizzard-beast rampage, melancholy riffs, a truly badass thrash midsection and a second half that nearly trumps the first in its melodic majesty. There's a balance of ugliness and beauty here that all black metal bands should strive for, and it's a cathartic wonder.
[from split, out Feb. 22; Eternal Death]
The Body – "Shelter is Illusory"
Few bands in metal have seemed busier than Portland/Providence sludgemongers The Body. They've been engaged in a steady stream of collaborations, having worked with the likes of Thou, Krieg and The Haxan Cloak, and with new album No One Deserves Happiness, they've changed their M.O. to making the "grossest pop album of all time." The first fruits of that new project, "Shelter Is Illusory," prove that, as can be expected, their idea of "pop" is pretty twisted to begin with. But it's also far catchier than anything they've released to date, blending pulsing electronic beats with massive low-end rumbles and female vocals. It's not exactly what you'd call a banger; fans of actual pop are likely to find this extremely off-putting. But as an avant garde take on pop song structure, it's brilliant.
[from
No One Deserves Happiness
, out March 16;
Thrill Jockey
]
Graves at Sea – "The Curse That Is"
In their 14 years together, Portland's Graves at Sea have released a relatively small amount of material. They're only now, 13 years after debut album Documents of Grief, getting to their second full-length release, The Curse That Is. Thankfully, the first track to be released from that album indicates they're ready to make landfall with something utterly massive. That part isn't surprising; even the few splits and EPs they've released in the years following their debut had their share of 10-plus minute songs. This 11-minute beast of a track is about as accessible as sprawling sludge metal dirges get. Recalling the likes of Mastodon and Kylesa on a much bigger scale, "The Curse That Is" is an awesome structure of grooves, riffs and beastly menace. You might need to clear out a few days to allow yourself to soak in an album this big, but this track alone tells me it'll be time well spent.
[from
The Curse That Is
, out April 1;
Relapse
]
Oranssi Pazuzu – "Hipnotisoitu viharukous"
There's maybe no metal album in 2016 that I've been looking forward to as much as Oranssi Pazuzu's upcoming double-LP Värähtelijä, and having already given it a good spin, I can say with confidence that it more than lives up to my expectations. And this track is a fantastic start, careening and crashing with the force of classic post-hardcore a la Drive Like Jehu, mixed with the haunted and harrowing blackened prog approach of vintage Enslaved. It's hard not to hear a song that contains this many beautifully performed and intertwined layers, ratcheted up to a maximum intensity on all fronts, and not feel something deep in your gut. This is the kind of metal that gets me excited about where metal is going, no matter how many fans or bands are content to stick with the tried and true. Oranssi Pazuzu is the kind of band that's not afraid to do something challenging, even downright weird, and the proof is in this stunning symphony of destruction.
[from
Värähtelijä
, out Feb, 26;
20 Buck Spin
]
Piece by piece
Recommended metal albums of January 2016:
Baroness' Purple: This came out in December 2015, but pretty late at that, after we had already run our year-end lists. So, rather than let it get lost in the shuffle, I'm calling it the first great album of 2016, which it is in a way. It's the first album released by Baroness since their harrowing bus accident in 2012, and subsequent lineup change. It's a triumphant statement of purpose, and a warm and earnest album by a group of musicians able to match their towering riffs and melodies with a relatable humanity. For all the frustrations I have with metal sometimes, Baroness is the kind of band that has the ability to restore all of my faith in it as a cathartic and empowering art form. (Abraxan Hymns)
Bloodiest's Bloodiest: A supergroup/collective featuring members not just of Chicago's metal scene, but from corners of the city's indie and experimental scenes as well, Bloodiest have an unusual take on metal. It's one that bleeds into cinematic post rock a la Grails or Godspeed You! Black Emperor, with the apocalyptic majesty of Neurosis and the avant garde darkness of Swans. Suffice it to say, this is metal that's both beautiful and crushing. I'll even overlook the fact that Sanford Parker actually uses the word "guesstimate" in one song. (Relapse)
Chthe'ilist's Le Dernier Crepuscule: So, this Quebec-based death metal outfit is super young. Like, born after Death's fourth album young. And that really shouldn't bother me—plenty of metal oldtimers will surely cast aspersions at someone like myself, who was too young to appreciate Tokyo Blade or some such arbitrary measure. But let's not get distracted; Chthe'ilist, for all their effort in making something inaccessible in every way, have concocted one hell of a death metal album, with complex arrangements and great melodies. The kids are alright. (Profound Lore)
The Lion's Daughter's Existence is Horror: This St. Louis band is one of those metal bands that doesn't fit into any particular subgenre so comfortably. They're sludgy. They're noisy. They clearly have a background in hardcore, and they can blacken with the best of them. It's their unique combination of these various elements, combined with some good songs, that make them an early favorite of the year. (Season of Mist)
Lycus' Chasms: I enjoy a massive doom metal record, maybe more so now than ever. And maybe that's because people keep on finding interesting things to do with it. California's Lycus sprawl out over four huge tracks on their new album Chasms, which are certainly crushing, but carry subtlety and grace in their impressively unfolding compositions. It's heavy, sure, but it's also quite beautiful. (Relapse)
Krallice's Hyperion EP: The year started off right with a brand new EP from one of the most reliably thrilling black metal bands in the game. Three songs, twenty-something minutes, lots of riffs and breakneck rhythms. Count me in. (Self-released)
…and maybe it's not metal, but Savages' Adore Life sure does rip.
You might also like: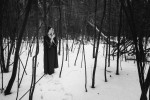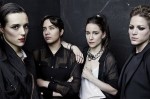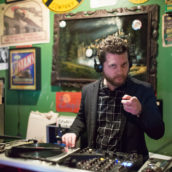 Jeff Terich
Jeff Terich is the founder and editor of Treble. He's been writing about music for 20 years and has been published at American Songwriter, Bandcamp Daily, Reverb, Spin, Stereogum, uDiscoverMusic, VinylMePlease and some others that he's forgetting right now. He's still not tired of it.