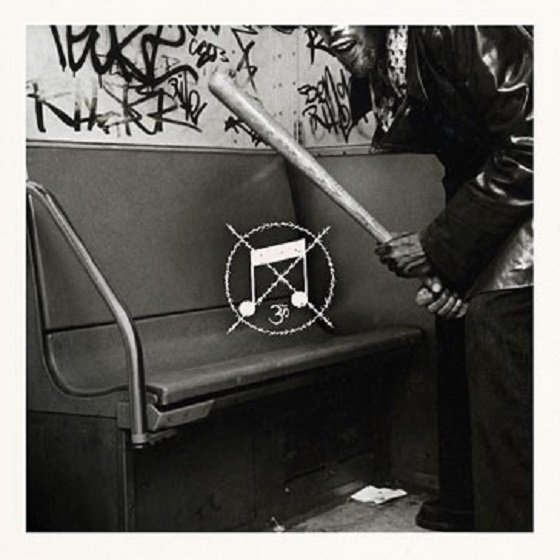 Grindcore at its most primitive roots is a caustic lambast of "the system." Fiery, terse songs directed at sociopolitical inequalities and ethical dilemmas are packed into 20- to 30-minute manifestos of rage. Grind has been sonically fighting back for decades, since early pioneers like Napalm Death broke out. Over the years, it has morphed and evolved, and so-called microgenres have emerged as a result of experimentation and exploration of other influences. Powerviolence, goregrind, pornogrind, etc. have all surfaced in the wake of grind's prominence and today's best bands are fusing elements of these derivatives to construct anarchistic decrees.
Case in point is the now Brooklyn-based trio of Magrudergrind. After a six-year layoff in released material, the grindcore/powerviolence powerhouse is finally making a much-desired comeback. Their newest offering, II, shows that even in their absence, Magrudergrind haven't lost a step. The group returned to GodCity Studios to work with master producer, Kurt Ballou, who helped with production on Magrudergrind's 2009 self-titled album. On top of the outstanding production credentials, II was also mastered by Brad Boatright, who has done work for bands such as Obituary and Nails. The pedigree of the scientists behind the album shines through into Magrudergrind's newest work and coincidentally heightens the already lofty talents of the band's members.
The technical precision of Magrudergrind's vitriolic II is otherworldly. Every blast and d-beat from drummer Casey Moore hits with a thumping ferocity. R.J. Ober's heavily distorted guitar riffs race back and forth on each song, combining with Moore to create a wildly frenetic tempo that rivals the aforementioned Napalm Death and Nails. Vocalist Avi Kulawy's shrieks and grunts ring out for personal and political revolution, his lyrics harboring a strong disdain for societal norms and establishments. The savagery of this trio is packaged into 15 songs into just over 23 minutes, which is pretty formulaic for grind standards. The longest song (and album standout), "Black Banner," falls just short of three and a half minutes long. Fortunately, the album structure is the only thing formulaic about II. The album is constantly shifting between hellish and outright grindcore and crusty, hardcore punk/powerviolence, as if it were a swirling typhoon of brutal technicality.
II marks the magnificent return of one of grindcore's preeminent talents. Clearly, the Brooklyn boys had not withered while they were away, as they continue to decimate their fans with a ruthless discord. Additionally, given grind's recent upward trend in great recently-founded talents like Dendritic Arbor, Full of Hell and Yautja, Magrudergrind's return feels like the world is rediscovering the music that influenced the genre's greats. One day, the metal community is going to look on Magrudergrind in the same way that we look at Napalm Death today and remember them as innovators in one of metal's most extreme genres. Their special fusion of grind and powerviolence is still annihilatory and unforgiving today. It is what makes II the first great grind album of the year.
Similar Albums:


Nails – Abandon All Life


Napalm Death – Apex Predator-Easy Meat


Pig Destroyer – Book Burner