Ra Ra Riot : Need Your Light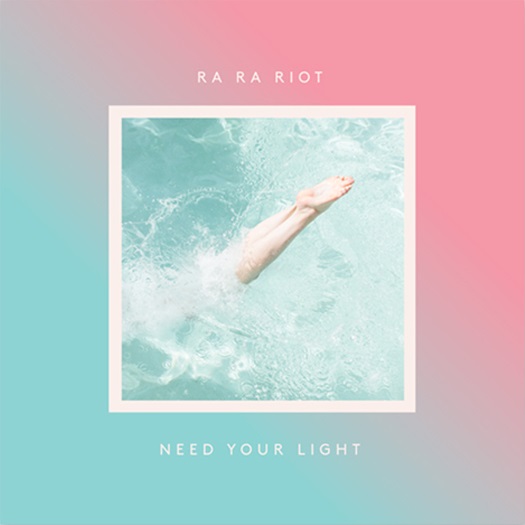 The year's still new. Your gym probably still has a few hangers-on intent on maintaining their New Year resolutions, your Facebook feed is chock full of new personal mantras, and you might have heard the phrase "love yourself this year!" It's no secret that our society is slowly shifting towards self-love. Let's not forget Justin Bieber's grand presentation of the 2016 favorite phrase, on his song "Love Yourself." On Ra Ra Riot's latest Need Your Light, the six-piece indie pop-rockers are taking a stab at this new age of self-respect.
To ring in their new album, Ra Ra Riot begin Need Your Light with the effervescent "Water," and lead singer Wes Miles reminds us in his bright tone, "Don't punish me for what I feel." The lyrics feel fresh and much needed, almost as if the Riot-ers are announcing a ready to take on the world attitude. "I Need Your Light" acts as a "take that" to a former lover, and there's a sense of a new leaf turning over as Miles reaches the height of his vocal range, experiencing a new epiphany.
Throughout Need Your Light, there are observations on society and the groans that accompany millennials—on "Instant Breakup," the pumped-up song reads like an open letter to hookup culture, or rather a letter calling for a change of rules. Miles seems to be inquiring to whether or not anything can even come after the interaction without ruining it forever. On the other hand, "Suckers" acts as a PSA to followers, urging them to get closer to the front of the crowd and make their mark. And "Absolutely," seemingly the product of a Paul Simon and Neon Indian collaboration, is spiced with heavy instrumentals and motivational lyrics—turn to it to get you through your next 5K, or whatever challenge 2016 throws your way.
While Ra Ra Riot seems to be forging ahead into a new, experimental-pop direction, they fortunately haven't eliminated their classical roots. Elegant string quartets make cameos to juxtapose the vibrance of tracks like "Call Me Out" and "Foreign Lovers." Deep cello lines and explosive violin arpeggios make for a distinct pop sound only Ra Ra Riot can create.
Need Your Light offers a view into the refreshed and revived minds of Ra Ra Riot's six members—their sound has changed tremendously since the days of The Rhumb Line and its earworm "Can You Tell." They're veering into uncharted pop waters, one day at a time.
Similar Albums:


Passion Pit – Kindred


Neon Indian – Vega Intl. Night School


Vampire Weekend – Modern Vampires of the City