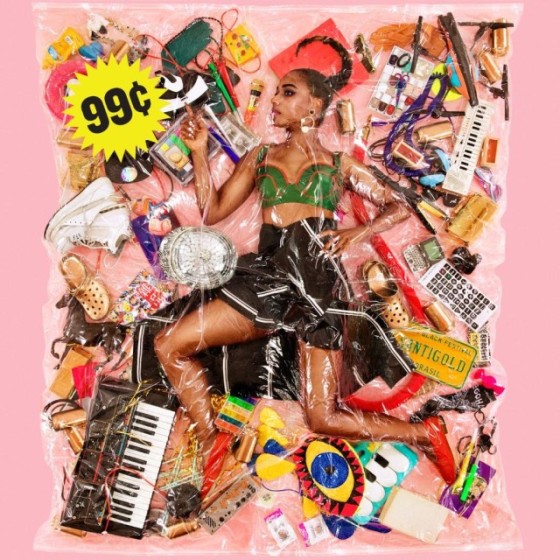 The first time I saw Santigold perform, she was still called Santogold. She was standing on a table at the swanky Bar Marmont, over a dense and rowdy crowd, performing "Hold the Line." Amidst the melee, Diplo and Switch (collectively Major Lazer) were providing the aggressive dancehall soundscape on a nearby table. There was absolutely no organization and Santigold extemporaneously declared where her stage was, as she pranced across the tables and maneuvered over the drunk and jovial crowd. And it was only Tuesday.
Even in an era that was fraught with holacracy, where DIY remixes began to overshadow label-sanctioned releases, there was something enjoyably subversive about Santigold. Her production selections have always been expansive and defiant but always delivered with her high-pitched poise. Her voice and its many capitulations have long had timbres that reach into charismatically otherworldly territory; whether it was her croons over the bass-lines of "Lights Out" or adding a nihilistic voice of reason to A$AP Rocky's "Hell" there has always been something credible accessibly futuristic in Santigold's high voice.
99 Cents continues to showcase Santi's versatile genre pinball. While she may not be running across Hollywood tables anymore, her voice still creates sonic textures that hearken back to her perky party ethos. Her third album opens with Santigold's charismatic boasts on "Can't Get Enough of Myself" which come over a masterfully crafted hodgepodge of flutes, basslines and oil-drums. She summons the irie sprits of her Major Lazer allies on "Big Time Big Boss Business" where the Philadelphia-born singer's voice switches speeds and gently asserts her dominion. Later on 99 Cents she brings in Ilovemakkonen (of "Tuesday" fame) for "Who Be Lovin' Me" an enjoyably inebriated celebration with an amorous lack of focus. The album's highlight, "Banshee" hears the singer vent her concerns over intricate reggae horns.
As the album comes to a close, Santigold mellows out on tracks like "All I Got" and the ethereal "Run from the Races" which continue to show her vocal versatility but give more focus to the nuances of her voice.
We can't run forever. Not from our youth and not across tables overlooking adoring pretty Hollywood people. Nonetheless, Santigold's efforts continue to add neon mythology to the mundane reality of getting older. 99 Cents hears Santigold continue to meld her voice to a dazzling array of concepts and production but with continually refined and always inclusive compositions.
Similar Albums:


Grimes – Art Angels


Robyn – Body Talk Part 1


Sleigh Bells – Bitter Rivals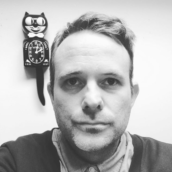 Paul Glanting
If a meteor was just hours away, Paul Glanting would recall that he has been in a Lil Wayne music video and has a 4.7 (out of 5) on Rate My Professor. He is at work on his first novel, Adjunct Megafauna.