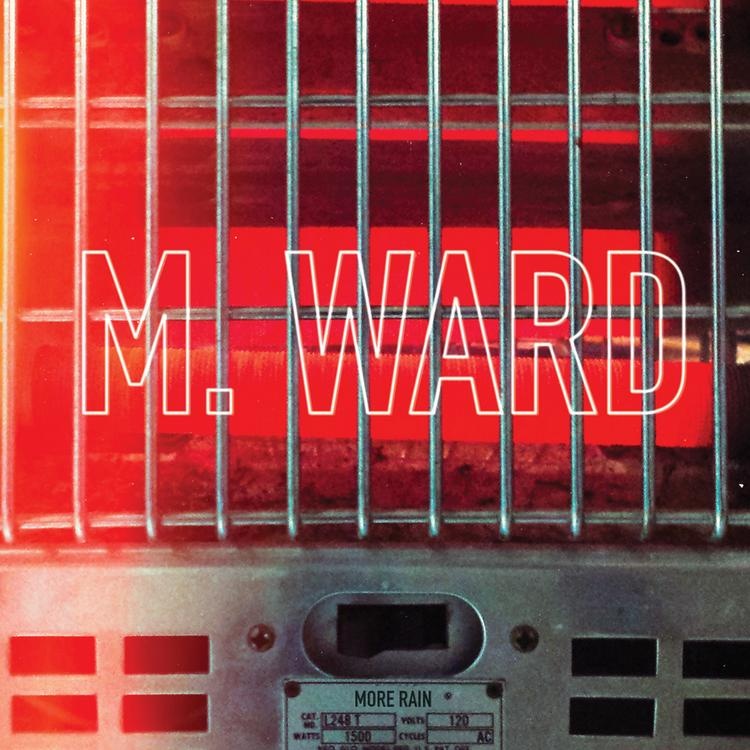 Although M. Ward can now be considered one of the indie-folk universe's elder statesmen due to the length of his career, it feels like he always fit that role. From excellent early efforts like Transfiguration of Vincent to more successful records (Hold Time, the She & Him albums with Zooey Deschanel, the Monsters of Folk one-off with Conor Oberst and Jim James), there's been a consistent through-line of beautifully expressed weariness.
This largely holds true on Ward's eighth solo studio record, More Rain. That said, this does not make a depressing or sonically monochromatic experience. Some are referring to it as "upbeat" by comparison to previous work, and what makes it a worthwhile listen is that his older-than-his-years sensibility improves and informs—rather than clashes with—the album's positive nature.
It's safe to say that no M. Ward record has felt as loose and limber as this one. There are songs here that are as close to four-on-the-floor rock as Ward's ever likely to get, the Peter Buck-assisted "Temptation" in particular, but also "Time Won't Wait" and the lovely closer "I'm Going Higher." Whatever the Portland, Oregon-based songwriter's actual intent or mood was when making More Rain—he's been somewhat ambivalent in interviews—it's certainly more warm and inviting than the austerity of Vincent and Transistor Radio.
That spirit carries over to the music, as it's more varied than anything he's done other than Hold Time. In addition to the aforementioned rockers, there are country-inflected bouts of introspection ("Slow Driving Man," the aching pedal-steel-driven "Phenomenon"), quiet folk ("Pirate Dial," "I'm Listening") and even a (successful) attempt at blending doo-wop vocal arrangements and Southwestern riffs on "Little Baby." The record's lone cover, a folky take on The Beach Boys' "You're So Good To Me," is in many ways as pretty and seemingly positive as the original, but Ward's phrasing adds a thrilling desperation to it. It's not as good as Ward's past takes on Daniel Johnston or David Bowie—"To Go Home" and "Let's Dance," respectively—but also not as brutally dark as the latter. (Has anyone other than Lullaby for the Working Class ever made a sadder exhortation to dance? Doubt it.)
M. Ward has never been a particularly specific lyricist, often writing in what may seem on the surface like generalities. Most of this album's songs are somewhat vague ruminations on romance, friendship, and hope. There are several exceptions to this: "Chinese Translation," off Post-War, a fable-song that may be his crowning achievement, and the More Rain back-to-back of "Girl From Conejo Valley" and "Slow Driving Man." Both are stories about people knocked around by life, the former through associations with dangerous friends, the latter by merciless loneliness on the highway as he drives to the site of a car wreck.
These changes in the album's overall mood do not derail it. Rather, they add nuance and emotional breadth that might not otherwise be there if it were upbeat all the way through. As a result, the aforementioned burst of near-religious joy on "I'm Going Higher" is that more powerful when it comes at the end. More Rain may not be M. Ward's best album—that honor goes to the incredible Post-War—but it proves that he has plenty of tricks left in his bag.
Similar Albums:


Neko Case – The Worse Things Get…


Phosphorescent – Muchacho


Andrew Bird – Break It Yourself