The Thermals : We Disappear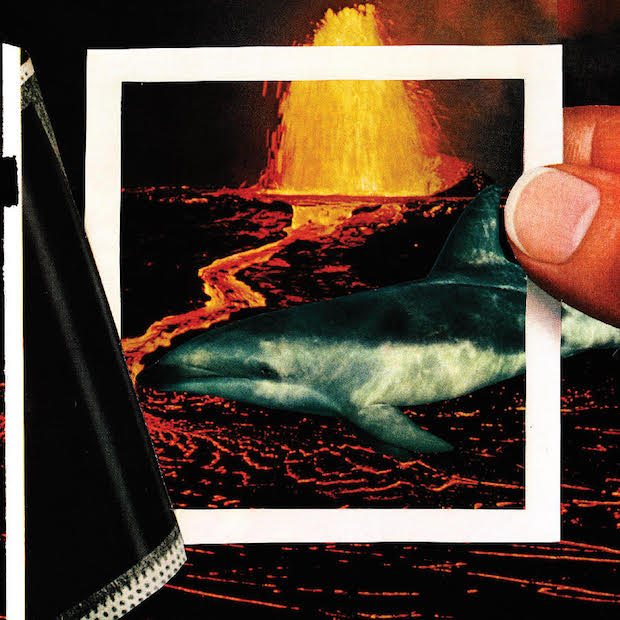 For better or worse, The Thermals have always been a consistent band. Hutch Harris' nasal, punk-rock voice singing simple lyrics about big ideas over crunchy power chords, bass and drums are the basic ingredients of their whole catalog. While the songs on their last record, Desperate Ground, felt a bit watered down and uninspired, as if the Portland trio was still trying to ride the coattails of 2006's fantastic The Body, The Blood, The Machine, on We Disappear, The Thermal's seventh studio album and second release with Saddle Creek, they do it right. The group provides the charged and catchy indie rock that they've made their name on, but this time, with more passion and better hooks. They step out of their comfort zone in subtle and gratifying ways.
In the press release for the album, Harris explains that the three obsessions of the album are "technology, love, and death." The first track, "Into the Code," showcases this idea from the get-go, a pop-punk social commentary about our desperation to log every bit of our lives onto the Internet to preserve our legacy of stories and lies—a very Thermals way to start the album. It soon gets personal, however, and contrary to the title's implications, the confessions to come are more successfully fleshed out than 2010's Personal Life. But even while delivering their most painful lines, The Thermals can't help but have fun, like when Harris sings "My heart went cold, this I know / I pushed you away," then follows with an enthusiastic "Oh, oh, oh!" ("Heart Went Cold"). Or how "The walls I build today are the walls I will always depend on to keep you away / the same walls will make you stay" is shrugged off with an "Alright, okay!" 
"In Every Way" is a quintessential Thermals track: four bouncy chords sandwiched by dissonance, lamenting the naive and selfish past-self for not appreciating everything it had until it was thrown away. Clearly consistent, but there's an evolution present in these tracks as well. Mainly, The Thermals now take up more space. The production from Chris Walla (formerly of Death Cab For Cutie and producer of Fuckin A) is partially responsible for this, in that the sounds seem just a hair closer to the eardrums than on past records. It's also evident that after eight years of the same lineup, Hutch Harris, Kathy Foster and Westin Glass trust each other more. This is readily apparent in "The Great Dying," Foster's bass practically leading the song while the muddy guitar riffs and lingering vocals ride the slow swelling waves of cymbals, distortion and reverb.
We Disappear is full of dichotomies: Needing someone while needing to move on, wasting existence in an attempt to preserve existence, building walls to defend yourself while being hurt by those very walls. These dichotomies exist externally for The Thermals too—writing tried-and-true big idea songs while simultaneously diving into more personal territory. All these dichotomies are balanced tactfully and help make We Disappear an enjoyably complex album.
Similar Albums:


Ex Hex – Rips


Swearin' – Surfing Strange


Desaparecidos – Payola