PJ Harvey – "The Community of Hope"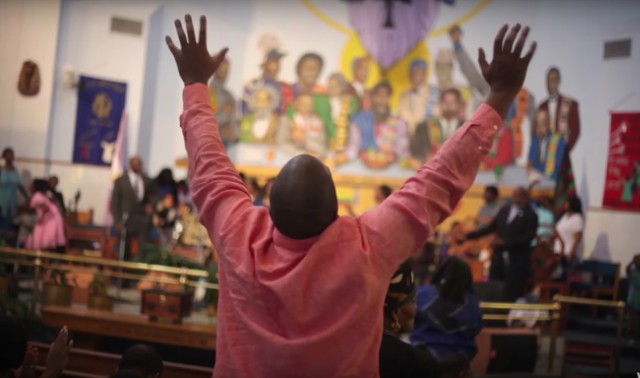 Last week, PJ Harvey shared the new single "The Community of Hope," from her upcoming album The Hope Six Demolition Project. Today she released the new video for the track, directed by longtime collaborator Seamus Murphy. The video was shot in Ward 7 in Washington, D.C., where the HOPE VI housing project is located, as referenced in both the song and the album title. The beginning of the video features some brief narration about HOPE VI, while the rest of it is focused on the people and places in the district, tying in with the song's themes of poverty and gentrification. In its climax, a church choir sings the line "They're gonna build a Wal-Mart here" as the music drops out.
Harvey was recently the subject of criticism from D.C. politicians, who didn't seem to like or understand the commentary in her song.
[
Vagrant
]