R.I.P. Phife Dawg of A Tribe Called Quest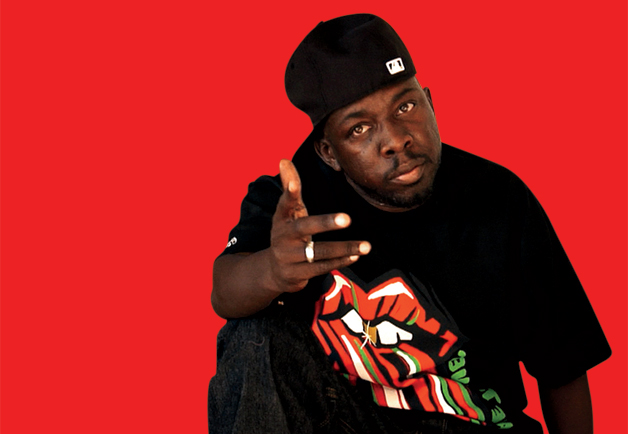 A Tribe Called Quest emcee Phife Dawg died early this morning, according to a report from Rolling Stone. He was 45. The cause of his death has not been released at this time. The hip-hop artist has been having health problems for some time, however, having been diagnosed with diabetes in 1990. In 2008, he received a kidney transplant.
Phife was born Malik Taylor in Queens and grew up in the New York borough with his friend and musical partner Q-Tip. The duo formed A Tribe Called Quest in 1988 with Ali Shaheed Muhammad, and released debut recording "Description of a Fool" in 1989, signing to Jive Records shortly thereafter. In 1990 they released their debut album People's Instinctive Travels and the Paths of Rhythm, followed by The Low End Theory in 1991, Midnight Marauders in 1993, Beats, Rhymes and Life in 1996, and, finally, The Love Movement in 1998.
A Tribe Called Quest reunited on and off starting in 2006, playing their final live dates with Kanye West in 2013, and making one last performance on The Tonight Show in 2015. Phife released one solo album in 2000, Ventilation: Da LP, featuring production from J Dilla and Pete Rock.
Update: Phife's family has just released a statement:
We regret to share the news that on Tuesday March 22nd, 2016, Malik has passed away due to complications resulting from diabetes.

Malik was our loving husband, father, brother and friend. We love him dearly. How he impacted all our lives will never be forgotten. His love for music and sports was only surpassed by his love of God and family."

Dion Liverpool, his manager adds, "While I mourn the loss of my best friend and brother, I also will celebrate his incredible life and contribution to many people's ears across the world. Even with all his success, I have never met a person as humble as he. He taught me that maintaining a positive attitude and outlook can conquer anything. Now my brother is resting in greatness. I'm honored to have crossed paths with him. Riddim Kidz 4eva."

The family asks that their privacy be respected at this difficult time.
See Twitter tributes to Phife from other artists below.
Phife-HipHop & Rap word Warrior, simple as that.Breathed it & lined rhyme into Sport.A true fire Social Narrator my bro #RIBeats ATCQforever

— Chuck D (@MrChuckD) March 23, 2016
I like brown ,yellow Puerto Rican or Haitian name is phife dog from the Zulu nation. Rip Phife pic.twitter.com/rSy8pSKnxC

— Chris Rock (@chrisrock) March 23, 2016
"i like em brown yellow puerto rican and haitian' phife dawg from the tribe called quest nation" 🇭🇹🇵🇷 pic.twitter.com/FNb5ylygD9

— MAXWELL (@_MAXWELL_) March 23, 2016
peace and blessings to the five footer. thanks for making my young world bigger.
rip phife dawg

— Future Islands (@futureislands) March 23, 2016
https://twitter.com/solangeknowles/status/712636848418529280
Me watching the big bros Bussa Buss and Phife speak, and just nodding and taking mental notes.… https://t.co/5tNPRJjfbk

— Chance The Rapper (@chancetherapper) March 23, 2016
To our teacher ,our friend , our brother … Thank you Phife

— the pharcyde (@thepharcyde) March 23, 2016