Hip-hop is 50. From its origins at block parties in The Bronx in the summer of 1973, hip-hop music has been in a state of constant evolution, developing a number of unique regional sounds in local scenes, crossing over with disco and pop, bringing about a revolution in sampling and production, going harder with gangster storytelling, stripping it back to skeletal trap beats and introducing various characters and alter egos. If you want to observe the greatest innovations in popular music of the past 50 years, look to where hip-hop has been and where it's going.
In commemorating this anniversary, we wanted to likewise chronicle a series of firsts for rap music: Debut albums. While that helped narrow down the focus—some of the best rappers didn't release their first classic until two or three albums in—it also brought about some challenges. Among them: Whether to include mixtapes, whether some releases were albums or mixtapes, whether a shelved promo release counted as a debut and so on. Even so, given how many stone-cold classic rap debuts we considered, coming up with 50 was the easy part—narrowing it down wasn't. But through this list we see the earliest innovators on both coasts, the rise of Southern hip-hop, masked misfits, unique autobiographical perspectives, horror films set to 808 beats and more. It doesn't comprise the whole of hip-hop—there's almost no way it could—but as a set of 50 firsts, it's as good as hip-hop gets.
In taking a historical look rather than a hierarchal one, we opted not to rank these albums but to present them in chronological order as a kind of timeline of hip-hop since the early '80s. We present the 50 best hip-hop debut albums, in the order they were released.
Blurbs written by: Adam Blyweiss (AB), Butch Rosser (BR), Casey Burke (CB), Emily Reily (ER), J. Smith (JS), John-Paul Shiver (JPS), Jeff Terich (JT), Liam Green (LG), Noah Sparkes (NS), Tom Morgan (TM)
---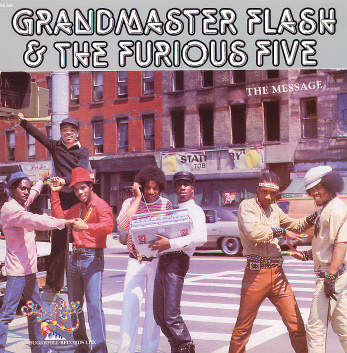 Grandmaster Flash and the Furious Five – The Message (1982)
If its titular single was this album's only connection to hip-hop, that might be good enough. Melle Mel and Duke Bootee's rap epic observing struggling friends and neighbors in the Bronx, ending with audio of their crew getting rounded up by cops, was the blueprint for street storytelling and sealed hip-hop's commitment to social justice issues. Yet The Furious Five and The Message also delivered much more: posse cuts that formed a conduit between The Last Poets and Beastie Boys, the electro-rap of "Scorpio" beating Afrika Bambaataa to the mainstream, credible late disco ("She's Fresh") and proto-New Jack Swing ("You Are"), Grandmaster Flash's infamous wheels of steel (at least on the UK version), even interpolating Tom Tom Club more than a decade ahead of Mariah Carey and ODB. – AB
Read More: 10 Essential Bronx Albums
Listen: Spotify
---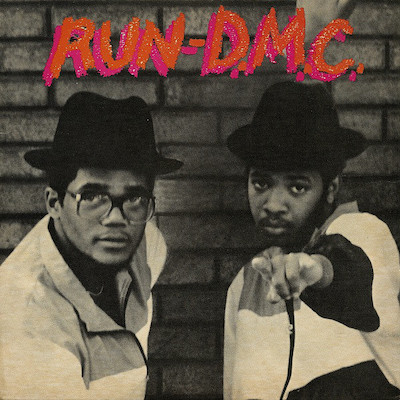 Run-D.M.C. – Run-D.M.C. (1984)
After The Bronx laid the groundwork for hip-hop in the 1970s, a trio comprising members from Brooklyn, Manhattan and Queens helped spread the word with a foundational debut full of pop-friendly singles in the early 1980s. Anchored by standouts such as the guitar-heavy loops of "Rock Box" and the electro-flash of "It's Like That," Run-D.M.C.'s debut is sparse and hard-hitting—a collection of block-rocking beats and rhymes alike, keeping alive the block party vibe from which rap was originally born while weaving in the lyrical dexterity of emcees Run and Daryl McDaniels and a keen knack for hooks. Though Run-D.M.C. were far from the first to do it, their debut arrived as a game-changer, bringing gritty social commentary and the immensity of the sound itself to a pop audience. – JT
Listen: Spotify
---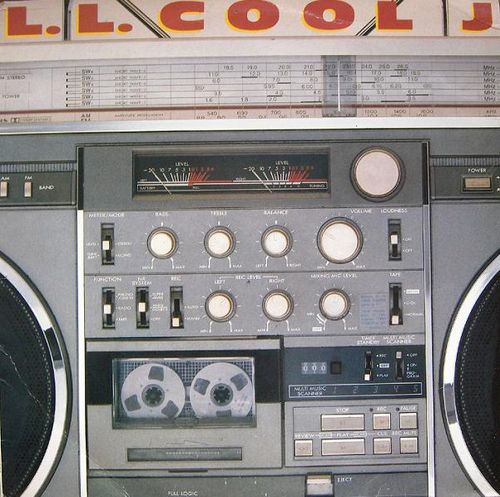 LL Cool J – Radio (1985)
One year before helping introduce a group of Brooklyn upstarts calling themselves the Beastie Boys and producing the defining album by thrash metal icons Slayer, Rick Rubin lent his bare-bones 808 beats to a set of songs by a 17-year-old Bay Shore, New York firebrand named James—whom, I'm told, the ladies love. Minimalist in its approach but not in its effect, Radio is hip-hop stripped to its purest essence: beats and rhymes. And the beats in this case are just that; no disco or heavy metal samples, just drums that knock hard enough to, as LL himself says, "vibrate the concrete." With the hip-hop full-length still a relatively fresh development, Rick and LL throw down the gauntlet with 11 no-frills bangers that hit just a little bit harder and with confidence and flair well beyond the emcee's years. – JT
Listen: Spotify
---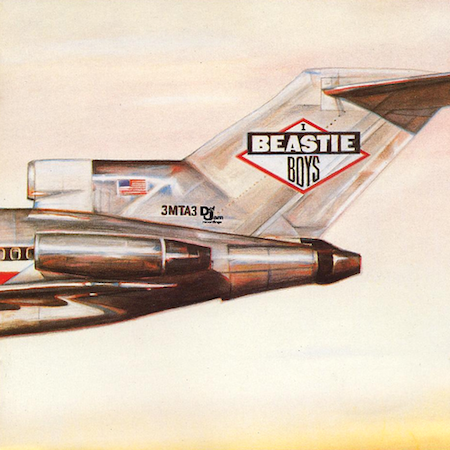 Beastie Boys – Licensed to Ill (1986)
Plenty of rappers have dabbled in making rock music, but The Beastie Boys are the rare case of a hardcore band trading in their raucous din for 808 breaks and call-and-response rhymes in unison. That background in making a more guitar-heavy ruckus heavily informed their Rick Rubin-produced debut Licensed to Ill, which referenced Motörhead, featured guitar from Slayer's Kerry King, and overall feels like a firehose of anarchic brattiness that could only come from a group of punks. That's also largely what set them apart, along with the tomfoolery (and Chuck Woolery) of their goofball stoner narratives, which included, among other things: getting high and watching Columbo, snatching gold chains, doing the Smurf, the Popeye and The Jerry Lewis—and chanting "Ali Baba and the Forty Thieves" eight times in a row, which we can most assuredly say had never been done on a rap record before. The trio of Ad-Rock, MCA and Mike D went to great lengths to distance themselves from the juvenilia and casual sexism of the record in the ensuing years, which is understandable enough. But if the sneering pranksterism of the record didn't necessarily hold up, the effortlessly hedonistic fun absolutely does. – JT
Read more: Beastie Boys' Licensed to Ill paired rap with metal's heaviness
Listen/Buy: Spotify | Turntable Lab (vinyl)
---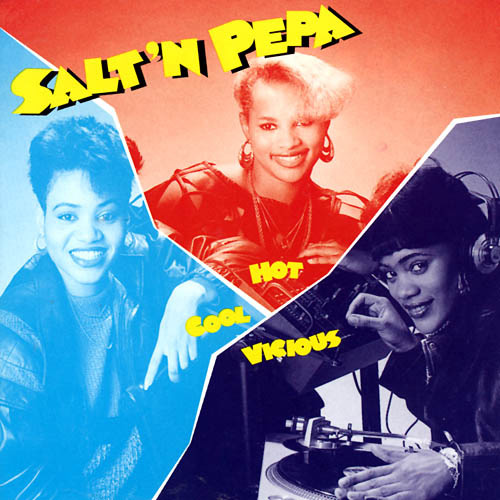 Salt-N-Pepa – Hot, Cool, Vicious (1986)
"Push It" wasn't on Salt 'N Pepa's 1986 debut, Hot, Cool, Vicious. But in 1987, DJ Cameron Paul's steamy remix of the song slammed the airwaves, sparking the album's reissue with the tune (which they whipped up quick) and launching them into hip-hop legend status. Sampling Coal Kitchen's "Keep On Pushin," "Push It" equates sex with dancing and contains quirky basslines, varying synth melodies, and expressive, percussive bites.
The Queens trio became the first all-female rap group with an RIAA-certified Gold and Platinum album, and gave a bullhorn to women who were objectified daily within the then-male-dominated genre. Even before "Let's Talk About Sex," the group promoted body positivity and sexual freedom. "Tramp" advises dumping a superficial, sex-obsessed guy, while "I'll Take Your Man" delivers as much fire and authority as any of their competitors, including Big Daddy Kane, Beastie Boys, Run-D.M.C., Eric B. & Rakim, and Queen Latifah. Their messages paved the way for raunchier female rappers like Missy Elliott, Lil Kim, Nicki Minaj, Cardi B and Foxy Brown, and gave women an even louder voice in hip-hop. – ER
Listen: Spotify
---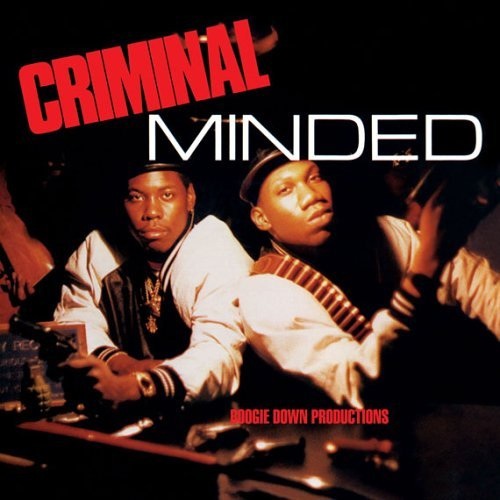 Boogie Down Productions – Criminal Minded (1987)
KRS-One and DJ Scott LaRock, the core of South Bronx-based group Boogie Down Productions, helped to push hip-hop forward into a harder, heavier and more aggressive form of rap. And they mean business (just not quite as literally as EPMD). On the cover art of Criminal Minded, the duo can be seen packing pistols, while KRS drops one of the earliest first-person crime narratives with "9mm Goes Bang," and uses "South Bronx" as an opportunity to both pay tribute to early Bronx rap pioneers like Grandmaster Flash while antagonizing MC Shan as part of a Bronx-Queensbridge rivalry that came to be known as The Bridge Wars. Add in some James Brown samples, dancehall influence and you've got the template —and a case in point—of a rap record that goes hard AF. – JT
Listen/Buy: Spotify | Turntable Lab (vinyl)
---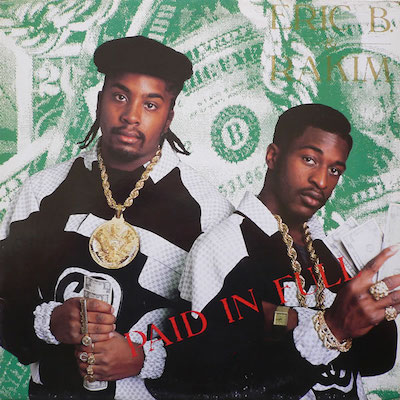 Eric B & Rakim – Paid in Full (1987)
In so many cases with these landmark hip-hop albums, minimalism is the production code. But it arrives most times due to lack of resources. Paid In Full was made in Marley Marl's studio and completed by Eric B and Rakim working 48-hour shifts and knocking out tracks in single takes in order to get the project done without going over budget. It remains a lode and northstar to Nas, Biggie, Snoop and several generations of emcees who spit game for bars. By advancing the first line of premier emcees like Grandmaster Melle Mel, Grandmaster Caz, and Kool Moe Dee, Rakim reset the template for being economically cold. He let his baritone do the heavy lifting while James Brown breaks, and Dennis Edwards basslines rotated around never heard before internal rhyme schemes and flawless lyricism from the one nicknamed Tha God. – JPS
Listen/Buy: Spotify | Amazon (vinyl)
---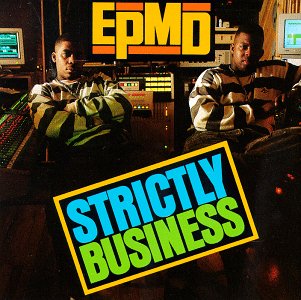 EPMD – Strictly Business (1988)
Erick Sermon and Parrish Smith's 1988 debut is a template for raw, East Coast rap that sustained them for seven records and solidified a regional sound. The Long Island duo's boastful claims and winking references are all delivered with such unflappable cool that you can't quite tell whether they're method actors or simply not committed enough to the bit, but the rhymes are ultimately too dope for any of that to matter. Which, when paired with a truckload of funk samples from the likes of Zapp, Kool and the Gang, Rick James and the like, only makes every line hit that much harder. Then top it off with an obligatory "Business" in the title. The ratio of samples to open space can change, the cultural references can be swapped out, but in the end, there's no improving hip-hop this fresh right out of the box. – JT
Listen: Spotify
---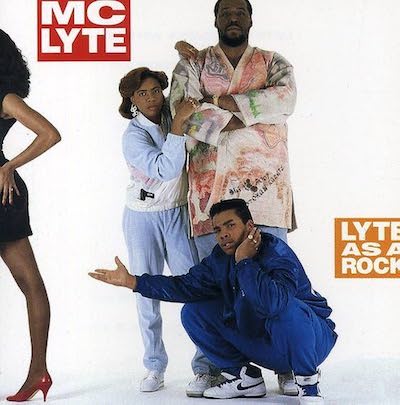 MC Lyte – Lyte as a Rock (1988)
Certain aspects of Lyte as a Rock are undeniably dated—mostly the production, which is never abjectly bad but rarely stands out. But despite Lyte as a Rock being very much a product of where hip-hop was as an art form in the '80s, the simple truth was MC Lyte could fucking rap. Her rhyming is not overly technical, but the articulation is scalpel-precise. The novelty of Lyte's gender might have attracted attention; her skill and star quality sold records. She neither ignored her gender nor made it the be-all, end-all of her subject matter. In terms of choosing subject matter, she was more brash than quite a few male MCs of the time, addressing crack addiction ("I Cram to Understand U") and infidelity ("Paper Thin"). But she also knew how to rock a goddamn party, aptly demonstrated by "Lyte Thee MC," "Kickin 4 Brooklyn," "MC Lyte Likes Swingin" (with a young, already adventurous Prince Paul on the boards) and the title track. – LG
Listen: Spotify
---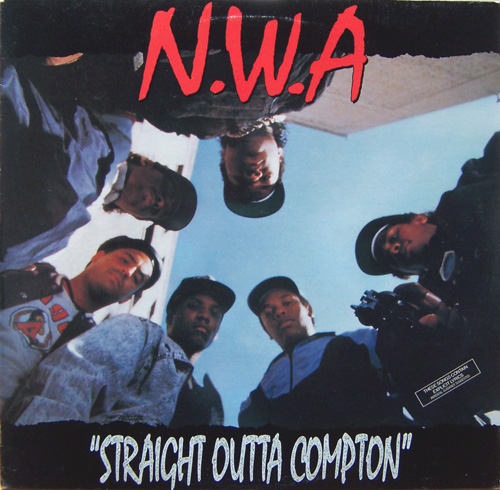 N.W.A. – Straight Outta Compton (1988)
In a world where it no longer seems possible for art to subvert on a national scale, it's hard to imagine the shock Straight Outta Compton wrought when it dropped. For its unflinching portrayal of street nihilism, indiscriminate violence and sexism as a matter of course, the record earned no radio airplay and plenty of critical scorn—even a warning letter from the FBI for "Fuck tha Police." It also went triple platinum and brought gangsta rap to the national stage. Ice Cube, MC Ren, Eazy-E, Dr. Dre, Arabian Prince and DJ Yella preferred the term "reality rap"—but whether Straight Outta Compton is a document of unleaded truth, a calculated exaggeration, or something in between is less interesting than the brash, raw and wicked music itself. There are few better rap records to get the blood boiling. – CB
Listen/Buy: Spotify | Turntable Lab (vinyl)
---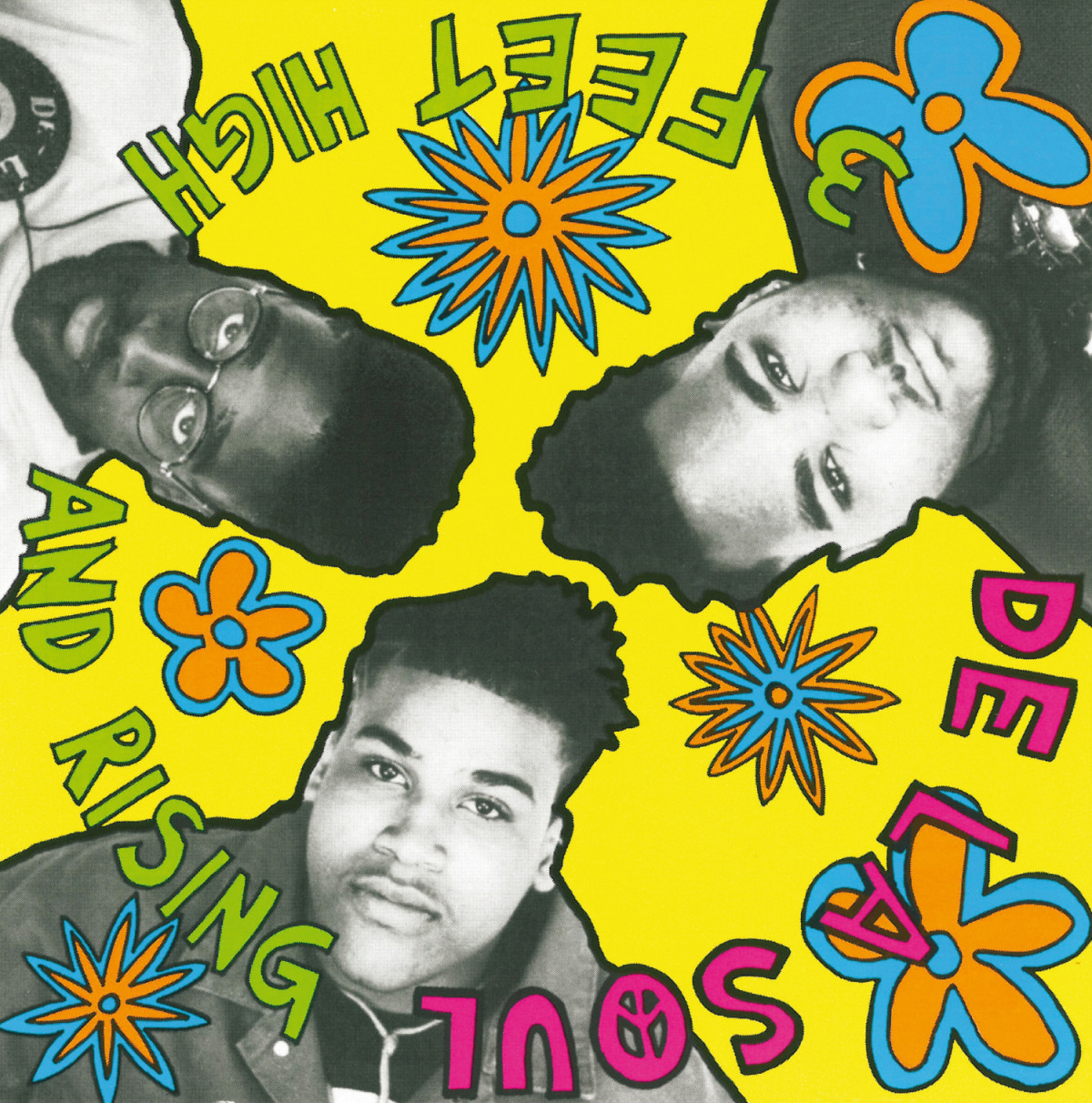 De La Soul – 3 Feet High and Rising (1989)
This list is baptized in albums who's titles alone draw appreciative whistles and "Holy shit" thoughts, but few of them bless a listener the way 3 Feet High does. It's astounding even now that an album over an hour long feels like it swims by in five minutes, but that's what happens when art, comedy, and a tuckfon of samples get to interweave in harmony and hip hop. If you couldn't tell that the first blerd President loved De La, you can check this out in the Library in Congress; either way, stream this like it was last year and put a few potholes in your lawn in Dave's honor. – BR
Read more: Treble 100—De La Soul's 3 Feet High and Rising
Listen/Buy: Bandcamp | Turntable Lab (vinyl)
---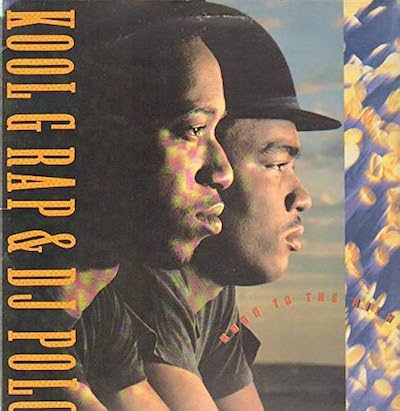 Kool G Rap & DJ Polo – Road to the Riches (1989)
As the 1980s came to a close, hip-hop solidified into one of the hardest sounds around—grittier, heavier and more intense than anything made with guitars. Just N.W.A. and Public Enemy each reinforced rap music with concrete and steel, Kool G Rap and DJ Polo only sharpened its edges. Leaving his mark on the prior year's posse cut, "The Symphony," from Marley Marl's In Control Vol. 1, in 1989 Kool G Rap followed that standout performance by crashing through the barriers with a rapid-fire sequence of rhymes that put a particularly menacing and brutal take on gangster storytelling, complete with plenty of effortlessly flashy self-aggrandizement to go along with the more realistic lens on violence. DJ Polo's backdrop of sample-heavy breaks (Gary Numan, Kraftwerk) takes an already ferocious approach and makes it impenetrable, solidifying the duo as a crew you shouldn't—and can't—fuck with. – JT
Listen: Spotify
---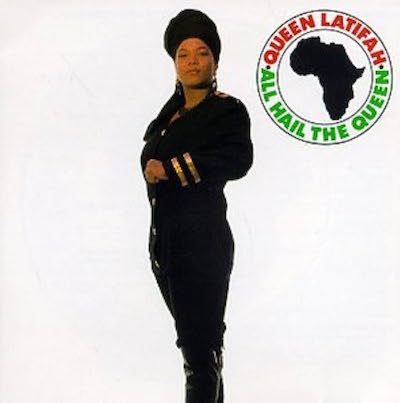 Queen Latifah – All Hail the Queen (1989)
Queen Latifah's career has since eclipsed music, New Jersey's Dana Owens since becoming an actor, producer, award show and talk show host—to name a few of the most notable items on her resume. None of which can actually overshadow the accomplishment of her debut album at age 19, an eclectic, proudly feminist, endlessly listenable set of rap songs that take influence from reggae ("The Pros," "Wrath of My Madness"), house ("Come Into My House") and some straight-up boom-bap from producer 45 King that knocks without reservation ("Latifah's Law"). Latifah's breakout single "Ladies First" is the album's defining moment, an impeccable four minutes of hip-hop that put Latifah on the map and conclusively proves that a woman's place is in front of the mic—the album version of which doesn't even include the radio hook, letting the beats and rhymes speak for themselves. – JT
Listen/Buy: Spotify | Merchbar (vinyl)
---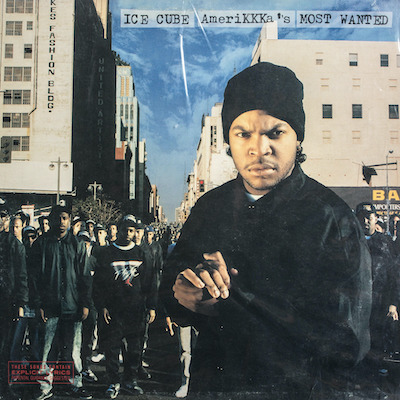 Ice Cube – AmeriKKKa's Most Wanted (1990)
Ice Cube hated Jerry Heller's sheistiness so much he flew across the country to work with the Bomb Squad of Public Enemy fame for his first solo bow. Cube is still around today but his current family movie friendly iteration is cashing checks now when AmeriKKKa's why the Bank of Cube exists in the first place; no singles, no videos, no radio play because these were 1990 Ice Cube lyrics—and while NWA was imploding from within, Cube would ride a rocket to multimedia superstardom from here. When it came to putting anger on vinyl to begin the '90s, you literally could not fade him. – BR
Read more: Ice Cube's AmeriKKKa's Most Wanted was a pivotal cry for justice
Listen: Spotify
---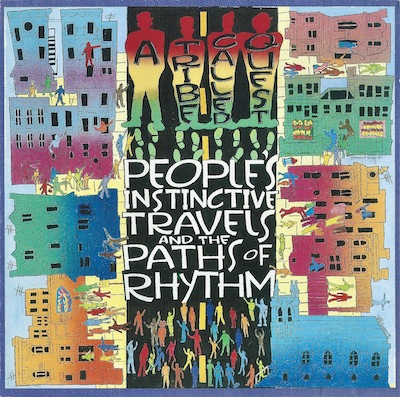 A Tribe Called Quest – People's Instinctive Travels and the Paths of Rhythm (1990)
In their documentary Beats, Rhymes & Life: The Travels of A Tribe Called Quest, Black Thought of The Roots pays the group a weird type of compliment in reference to their clothes during this inaugural era. The fashion in question, which consisted of kente-cloth and dashiki wardrobe stylings, was described by the top five Emcee as "some real questionable-type shit."
And that's the point.
A certain avant-garde boho-hippie, vibration, or whatever you want to call it, was in the New York air during that era. De La Soul was on it too. Tribe knew their fortunes resided in things most groups were not doing. Making hip-hop love songs that bumped, such as "Bonita Applebum," presenting the argument for going vegan with "Ham 'n' Eggs," and of course, the common tendency of losing your wallet in Southern California with "I Left My Wallet In El Segundo." The perfection of high-pitched verses crossed up with low nasal tone, the yin-yang completeness of Q-Tip and Phife trading verses like Christmas presents, doesn't become a science on this first record, but we have hip-hop whimsy, sampling of Lou Reed, deep Jimi Hendrix moments appearing, claiming him for us before Digable does, and an overall confidence of "we'll really knock it out of the park on the next one, but let's be present in this moment" type of swag.
It may not be a five-mic debut—shout out to The Source—but it had fans, Native Tongue members, and hip-hop at large excited, straight up geeked, for what was about to go down next. – JPS
Read more: 10 Essential Native Tongues Tracks
Listen/Buy: Spotify | Turntable Lab (vinyl)
---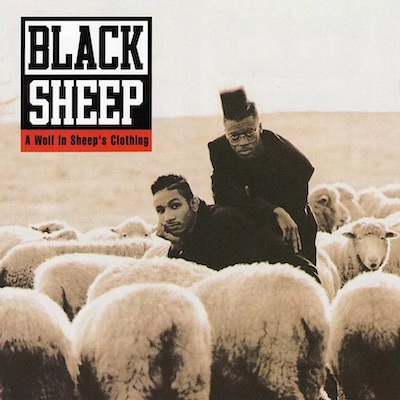 Black Sheep – A Wolf in Sheep's Clothing (1991)
As their name implies, Mr. Lawnge and Dres were the tricksters of the Native Tongues crew. Their debut was, in a word, thick, taking to extremes the efforts of their peers from Queens and Long Island. The duo's loops and beats go measurably harder than even the planned cool of A Tribe Called Quest's The Low End Theory, and their lyrics lean sinister and sex-obsessed. It's heavy on gangsta posturing that circles back on itself to satire, resting on images of ice cream, Similac baby formula, mistaken identity, menstrual cycles, what Lawnge refers to as his 9-point-5, and so many hoes. And mixed in with weird little boasts like "I put gum in my ass 'cause I like to pop shit," you can find the treatise on microphone style called "The Choice is Yours," Black Sheep's massive canon contribution. – AB
Listen: Spotify
---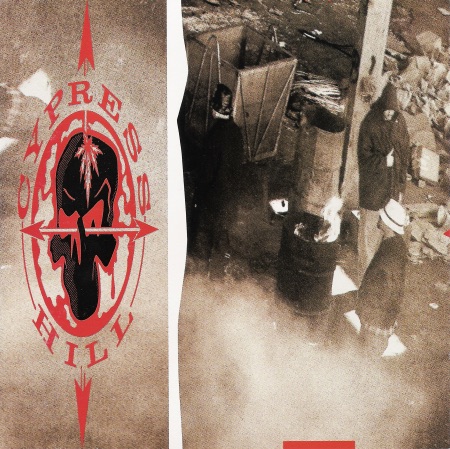 Cypress Hill – Cypress Hill (1991)
Cloaked in funk and a thick haze of cannabis smoke, Cypress Hill brought a decidedly different perspective to West Coast gangsta rap with their 1991 debut, which represented a slightly more playful kind of hardcore hip-hop. Backed by DJ Muggs, a New York-born turntablist with penchant for lo-fi groove breaks, emcees Sen Dog and B Real brought big personalities and stoner humor, peppered with moments of visceral intensity, their combined knack for party-sized hooks driving hit singles like "The Phuncky Feel One" and "How I Could Just Kill A Man." Meanwhile, "Latin Lingo" found the South Gate emcees weaving Spanglish into their rhymes, celebrating their Cuban- and Mexican-American heritage in a show of love to the "funky bilinguals." Neither as unrelentingly menacing as N.W.A. or as risible as The Pharcyde, Cypress Hill carved out their own niche in L.A. rap. – JT
Listen: Spotify
---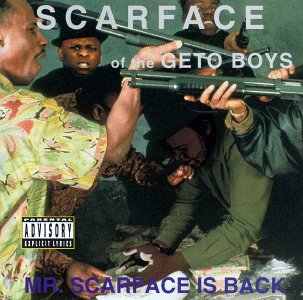 Scarface – Mr. Scarface Is Back (1991)
With the Itsy-Bitsy-Spider rhyme that opens up Mr. Scarface Is Back, the Houston emcee makes his presence known a bit like that of Omar Little in The Wire—with a children's melody turned ominous warning. After the release of three Geto Boys albums—including one that Scarface wasn't even on and one featuring more appropriately bone-cracking remix production from Rick Rubin—Scarface (fka DJ Akshen) came out guns-blazing with a solo debut that stands as one of the most menacing platters in gangsta rap history. Co-produced by Scarface and Crazy C, its ironclad boom bap hits as hard as anything in the Bomb Squad vault, while Scarface himself pushes his murderous persona as far as it can possibly go—to the point of questioning what humanity's even left in him on standout "Diary of a Madman." His narratives are never less than vivid and captivating, an adrenaline ride up to the end until he writes his own death into "I'm Dead" before Kendrick Lamar would pull a similar trick on "Sing About Me, I'm Dying of Thirst." Deceptively introspective even even when seeing red, Mr. Scarface Is Back goes hard as fuck. – JT
Listen: Spotify
---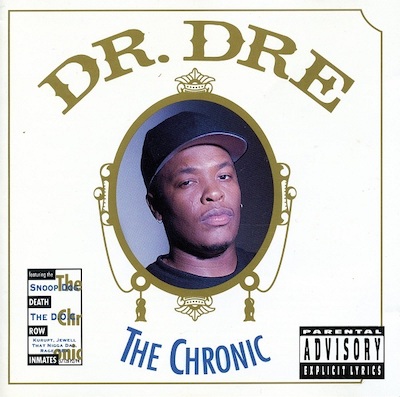 Dr. Dre – The Chronic (1992)
The bad news is that the Chronic is very much of its time, which means significant misogynistic parts of it haven't aged well at all. The even worse news is those moments are surrounded by possibly the most seminal hip hop album in history, and even arguments don't stand up well against "Dre Day", "Let Me Ride", and, oh right, "Nuthin' But A G Thang" popping off in the opening five tracks. Try imagining what hip hop sounds like if the Chronic didn't make the crossover come to it—and remember this was Dre's second producer credit for a game changing album in under five years. – BR
Listen/Buy: Spotify | Turntable Lab (vinyl)
---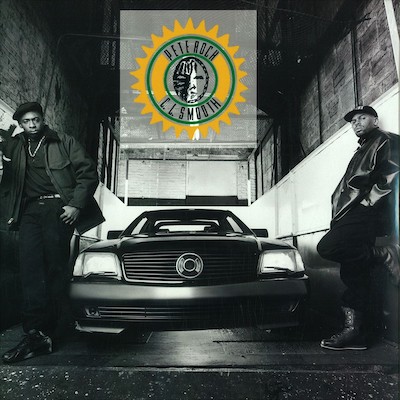 Pete Rock and CL Smooth – Mecca and the Soul Brother (1992)
In 1967, saxophonist Tom Scott released a cover of Jefferson Airplane's "Today" to little acclaim. The track sunk into obscurity, dismissed as an unremarkable attempt at jazz-pop crossover. Twenty-five years later, a young Pete Rock saw something else in the cover, transforming Scott's sax solo into a staple of '90s hip-hop production. With its soulful instrumental and CL Smooth's effortless flows, "They Reminisce Over You (T.R.O.Y.)" became a hit single, often cited as one of the greatest hip-hop tracks of all time. But "T.R.O.Y" was just a taste of Pete Rock & CL Smooth's debut LP. With Mecca and the Soul Brother, the beloved duo presented 77 minutes of jazz rap bliss. – NS
Read more: The Best Hip-Hop Albums of 1992
Listen/Buy: Spotify | Merchbar (vinyl)
---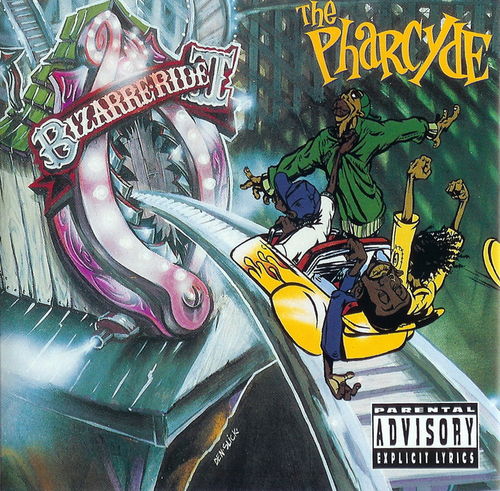 The Pharcyde – Bizarre Ride II the Pharcyde (1992)
Bizarre Ride ll the Pharcyde is a West Coast high-water mark. Through humor, absurdity and a musical genius in producer J-Swift, The Pharcyde navigate one sided crushes, break-ups, police harassment and "ya momma" jokes with the kind of nonchalant ease that's only found in sun-drenched Los Angeles. With the comedic vulnerability of Richard Pryor, the storytelling chops of Ice Cube and the support of Delicious Vinyl, the pipe-packing quartet delivered a classic. Fun, easy and full of groove—one of the golden age's most underappreciated gems. – JS
Read more: Hall of Fame: The Pharcyde's Labcabincalifornia
Listen/Buy: Spotify | Amazon (vinyl)
---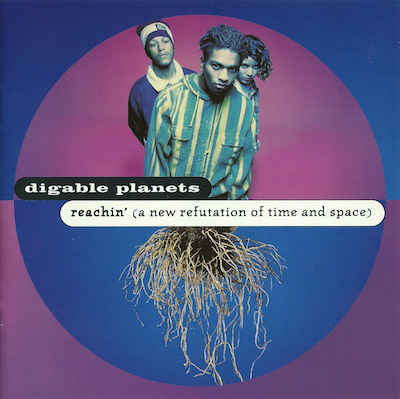 Digable Planets – Reachin' (A New Refutation of Time and Space) (1993)
Digable Planets made their debut a few years after the Native Tongues collective and Gang Starr arrived on the scene, but carried on a lot of similar themes and aesthetic ideas as their New York neighbors, primarily a DJ Premier-inspired use of jazz samples in their production. Which might not have struck most as a sure-fire way to a hit song in the early '90s, but "Rebirth of Slick (Cool Like Dat)" proved otherwise, becoming an MTV and radio staple on its walking bassline and infectiously chill verses from Butterfly, Ladybug Mecca and Doodlebug. Though that was the hit, its smoky and sumptuous vibe permeates the album, whether the group vamps on reading Sartre and Camus ("Pacifics") or calling out the cruelty and hypocrisy of the anti-abortion movement ("La Femme Fétal"). They'd dive deeper into more overtly political material on their second album, the outstanding Blowout Comb, but Reachin' arrived as a breath of fresh air—a call for universal consciousness in every sense of the phrase. – JT
Listen: Spotify
---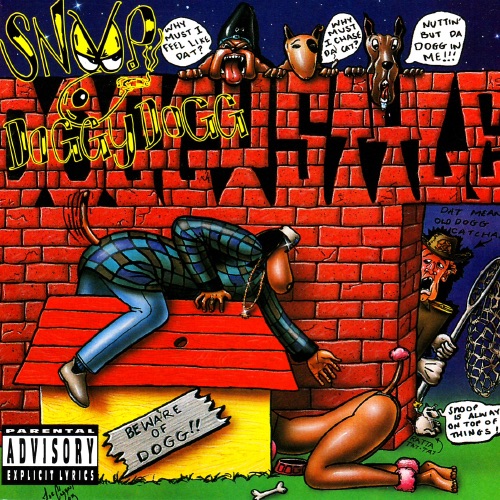 Snoop Doggy Dogg – Doggystyle (1993)
West Coast rapper Snoop Dogg, fresh off supporting Dr. Dre on The Chronic with "Let Me Ride," and "Nuthin But a 'G' Thang," used that heavy exposure as a springboard for his own debut. Doggystyle is a direct descendant of Dre's 1992 premiere, following the same style of G-funk Snoop's predecessor established. But where The Chronic was the main event, tighter and more serious, Doggystyle is its afterparty. Released in November 1993 on Death Row Records, Doggystyle's themes honor G-funk's basic building blocks: sex, weed, cars, guns and minding the money. Snoop reanimates the subgenre with original beats and addicting choruses in "Gin and Juice," "What's My Name?" "Serial Killa" "Lodi Dodi," "Pump Pump," and "For All My N—z and Bitches." His rhyming flow and lyrical drawl switches speeds on a hairpin, and he could spit lines just as fast. For a debut, Snoop conveyed a mesmerizing confidence. Doggystyle taught a lesson in how to lay back. – Emily Reily
Listen: Spotify
---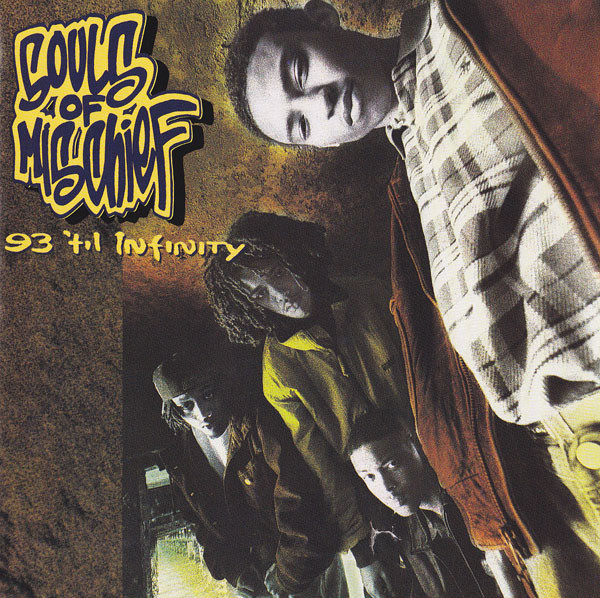 Souls of Mischief – 93 Til Infinity (1993)
We're a couple months out from the 30th anniversary of arguably the most underrated debut on this list, but what first time and long time listeners alike will get out of a (re)listen of Infinity is a sensation akin to a good body high—the album isn't only a masterpiece, it almost begs to be listened to in a hammock between sips of lemonade with a vodka chaser. The Souls not only gave you a fish-eyed lens into their world, they made you feel like you were in the center of the grooves and on the periphery of the album, killing the wack shit with rhymes as seemingly effortless as they are tight. – BR
Listen/Buy: Spotify | Turntable Lab (vinyl)
---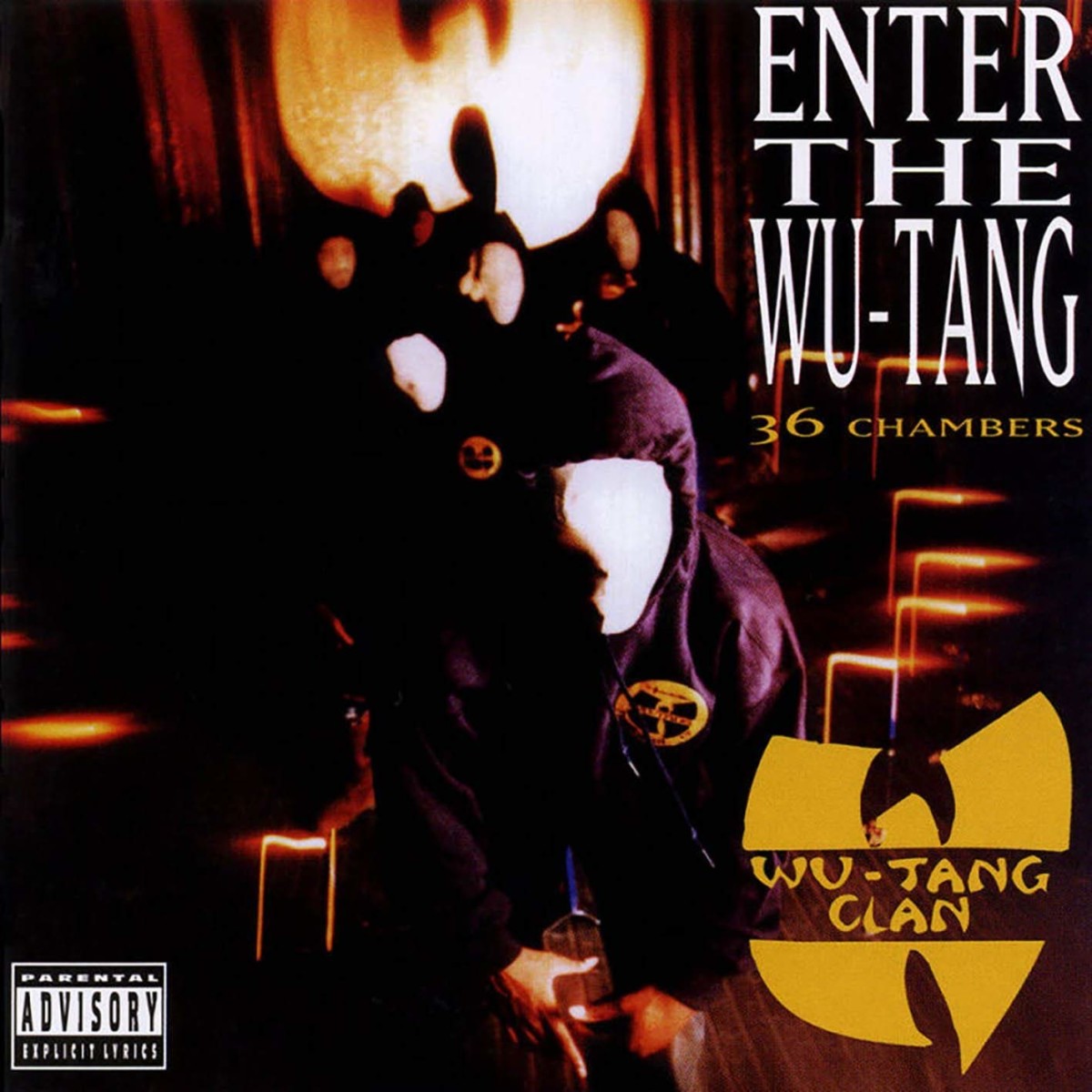 Wu-Tang Clan – Enter the Wu-Tang (36 Chambers) (1993)
In 90s hip-hop, there were several approaches to portraying poverty and violence. "Conscious" rappers preached to the youth, imparting acquired wisdom to congregations. Others were poetic reporters, crafting gritty, solemn vignettes of inner-city life and crime. And there were gangsta rappers, humorlessly bolstering street cred through violent first-person narrative. When Wu-Tang Clan released their debut, they were unlike anything else. This was intensely violent, braggadocious and menacing, but also deeply comedic, eccentric, even goofy. For '90s hardcore hip-hop, they were a jolt to the system, Staten Island's frenzied response to a then-dominant West Coast. Aided by RZA's dissonant, minimalistic, grimy production, these nine inimitable MCs crafted an anarchic masterwork. – Noah Sparkes
Read more: 10 Essential Staten Island Albums
Listen/Buy: Spotify | Turntable Lab (vinyl)
---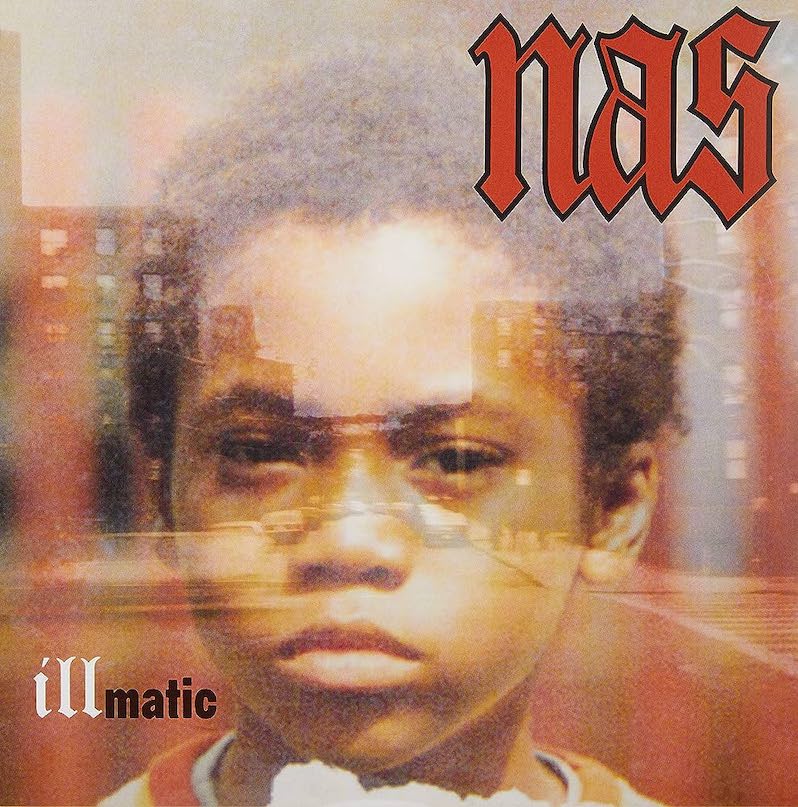 Nas – Illmatic (1994)
Perhaps the most fabled hip-hop debut in history, Illmatic remains mythic for what it's not—neither steeped in gangster mythologizing nor backpacker "consciousness," and for being surprisingly concise (nine songs and an intro) during the rise of CD-era bloat. Written when Nas was only 19 years old, Illmatic is thoughtful in its realism, unglamorous but not fatalistic—a sense of hope permeating even the darkest corners of the album, and the gravity of time weighing down even the brightest. Nas sounds well beyond his years on Illmatic both because of his nimble lyricism and due to his observations of friends dead or in prison—and the question mark hanging over his own future, would age anyone before their time. Given legendary beatwork from the likes of Large Professor and Pete Rock, it's no wonder why these vivid observations and diaristic meditations are often seen as some of the best ever in rap. – JT
Listen/Buy: Spotify | Turntable Lab (vinyl)
---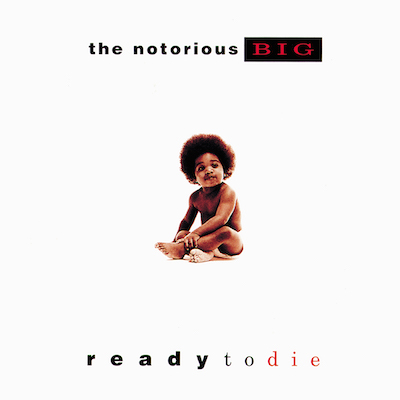 Notorious B.I.G. – Ready to Die (1994)
Don't let the smash singles "Juicy" and "Big Poppa" fool you: Ready to Die is no pop album. It's more like an east coast hip-hop noir, the unrelenting chronicle of a dice-shooting, gat-toting, blunt-smoking bad motherfucker for whom one slip-up might mean a knife to the windpipe. Over low-end-heavy samples and cold drumbeats that never rise above mid-tempo, Biggie weaves erudite boasts with sex raps with violent anecdotes from the Bed-Stuy drug game he'd first flirted with at age 12. No wonder he sounds more self-possessed at 21 than most MCs manage in a career. But above all else, Ready to Die spotlights Biggie's gift for language. If the beats start to feel samey, they at least mirror the apathy, low-grade paranoia and unyielding struggle he describes so vividly. – CB
Listen/Buy: Spotify | Amazon (vinyl)
---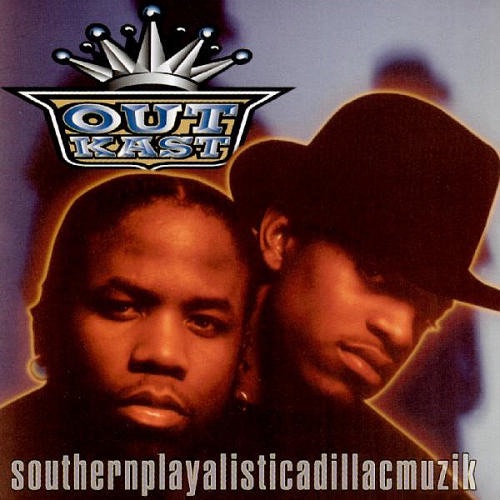 OutKast – Southernplayalisticadillacmuzik (1994)
Unlikely as it might seem in hindsight, OutKast's breakthrough happened when Andre Benjamin and Antwan Patton were just 18, appearing on a LaFace Christmas compilation with a song about an annual gathering of pimps in Atlanta. With this absolute banger of a holiday song of sorts—soulful, funky as hell and far more luxurious and rich a song than you'd ever expect from a pair of teenagers—OutKast made their entrance. Months later, that same song appeared on their debut, Southernplayalisticadillacmuzik, an hour-long set of Southern-fried funk and laid-back grooves, driven by two talented beyond their years emcees with an ear for hooks and playful cadences as well as dizzying lyricism and effortless badassery. Depicting Southern life with an honesty that transcended the heretofore dominance of bass music in the region, Outkast's debut proved that, as Andre 3000 put it during a historic win at the Source Awards in 1995, "the South got somethin' to say." – JT
Read more: Treble 100—OutKast's Stankonia
Listen/Buy: Spotify | Amazon (vinyl)
---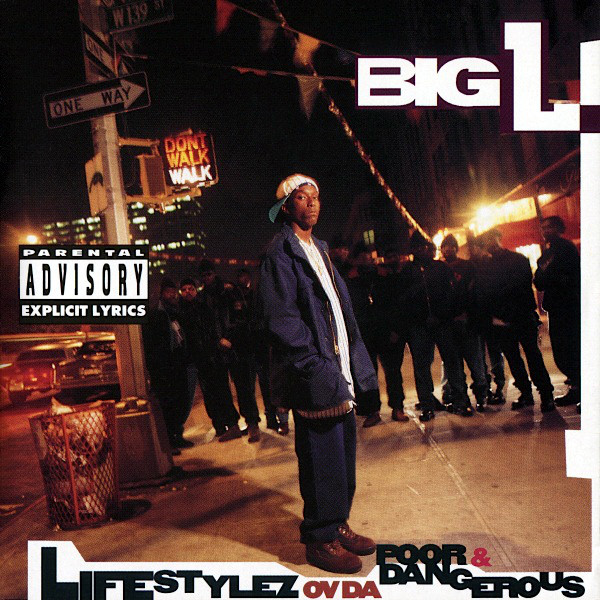 Big L – Lifestyles ov da Poor and Dangerous (1995)
The sole album released by Harlem rapper Big L tends to be overshadowed by his untimely death, murdered at age 24 just a few years after its release. But Lifestyles ov da Poor and Dangerous is a stellar achievement by any measure, a lyrically clever but eerily pitch-black mixture of vivid realism and provocative horrorcore shock value. L's devil's-son persona never comes across as gimmicky or cheap, in large part because he makes it all sound so effortless and natural, part "Mind of a Lunatic" and part "New York State of Mind." With consistently rich and vivid production from Digging in the Crates affiliates Lord Finesse, Buckwild and Showbiz, Big L raises hell on "Danger Zone," drops a boast or two on "MVP" and even invites a pre-Reasonable Doubt Jay-Z in for a verse on "Da Graveyard." That such a firecracker of a debut would also be Big L's swan song only underlines the tragedy. – JT
Listen: Spotify
---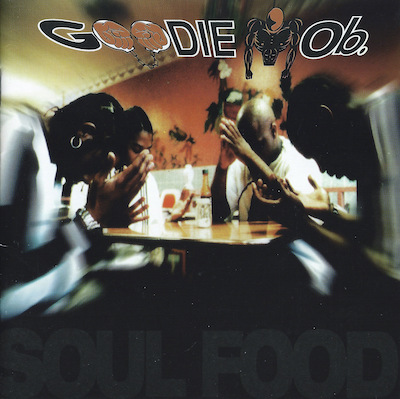 Goodie Mob – Soul Food (1995)
In 1995, Atlanta's Goodie Mob rolled onto the scene—a clique of wide-eyed southern b-boys spitting country-fried philosophy through gold teeth, regional slang and thick accents. A top Organized Noize production, with a mix of rap grunts, chemistry and an almost gospel like feel, Soul Food helped to establish the foursome as Third Coast vanguards—shock troops signaling the arrival of a new dirty south wave. Featuring one of the most haunting rap songs ever, by way of lead single "Cell Therapy," it plays like an album of sub bass spirituals—down home tradition set to mesmerizing low end, a debut as powerful as it is unconventional. – JS
Listen: Spotify
---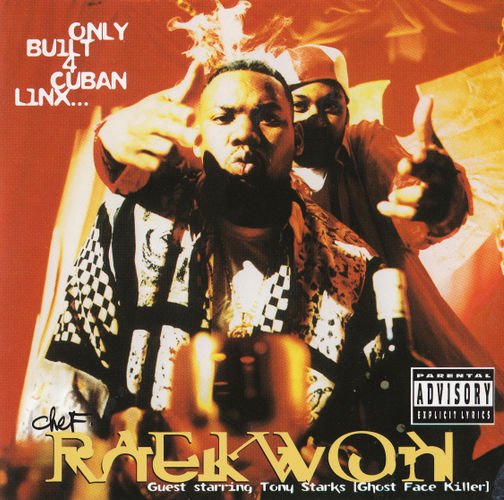 Raekwon – Only Built 4 Cuban Linx (1995)
Raekwon didn't lack visibility among hip-hop fans when his solo debut dropped in 1995, having been all over Enter the Wu-Tang: 36 Chambers (on eight of 12 tracks). But the cinematic scope and narrative depth of Only Built 4 Cuban Linx… guaranteed the Chef his own distinct niche in the genre's history. Raekwon explores the highest highs of the drug-kingpin life but never shies from its most brutish lows—corner disputes turned shootouts, friends dead, friends in jail. RZA's ever-sharp production varies from corrosive boom-bap to lush midtempo soul, always keeping up with the tone of Rae's narratives, and well-placed dialogue and score samples from John Woo's The Killer serve as a grounding motif. But OB4CL wouldn't be half as good without its co-star: On more than half the tracks, Ghostface Killah's manic verbal gymnastics are the perfect foil to Raekwon's blend of braggadocio and introspection. – LG
Listen/Buy: Spotify | Turntable Lab (vinyl)
---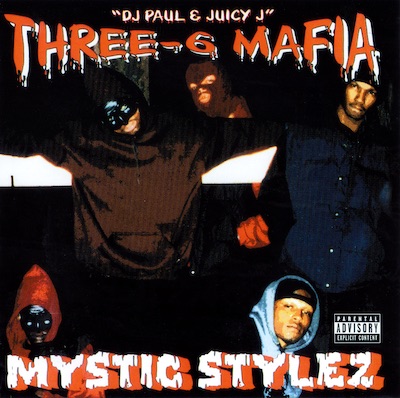 Three 6 Mafia – Mystic Stylez (1995)
As gangsta rap reached peak popularity in the '90s, a group out of Memphis took hip-hop to more sinister heights. With a name that referenced the mark of the beast and grim lo-fi production that wore their love of horror on their sleeves (and occasionally sounded like a snuff film), Three 6 Mafia independently released their debut Mystic Stylez to slow-burning interest nationwide. Depicted on the album's cover in masks—and with Koopsta Knicca on a cross—Three 6 Mafia presented themselves as not just intimidating but actually terrifying, delivering a narratives of violent splatter along with hauling corpses and practicing voodoo. Though its menacing crackle and occult-obsessed aesthetic, the album became an underground classic, its stature growing via dedicated cult following on the strength of songs like booming opener "Break Da Law '95" and a rare break from mayhem in the steamy "Da Summa." The most skin-crawling album on this list, it's a masterful exercise in audio horror. – JT
Read more: How Memphis rap tapes in the '90s spawned a chilling legend
Listen/Buy: Spotify | Amazon (vinyl)
---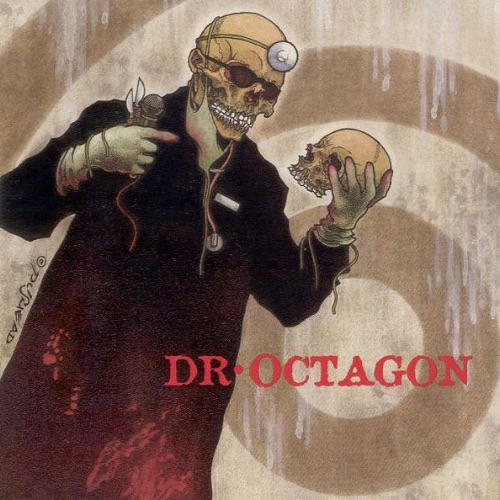 Dr. Octagon – Dr. Octagonecologyst (1996)
Kool Keith left his mark in the '80s as a member of New York's Ultramagnetic MCs, but in the midst of their mid-'90s hiatus, he adopted the first of a long list of alter egos (e.g. Dr. Dooom, Big Willie Smith). Dr. Octagon is a deranged sci-fi/horror doctor from outer space, wreaking havoc with a scalpel and his lyrical skills alike. An absurd rebranding that works even better in practice than on paper—thanks in part to The Automator's fittingly space-age production work—Dr. Octagonecologyst is simultaneously inventive and outrageous, a mix of oddball innovation and gross-out humor that suggests keeping it real is a lot less fun than entirely fabricating a new persona. – JT
Listen: Spotify
---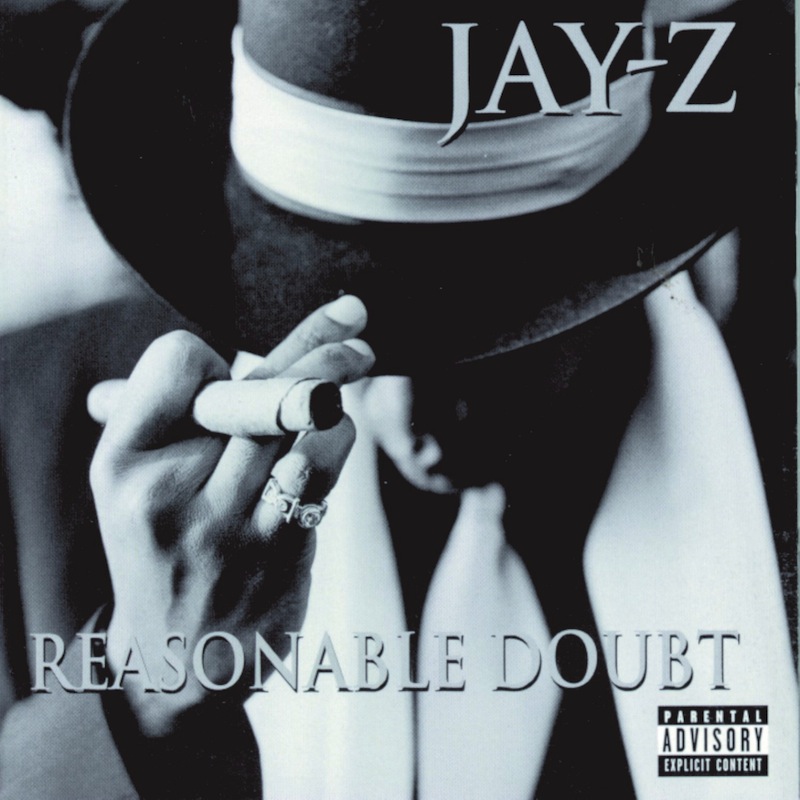 Jay-Z – Reasonable Doubt (1996)
Putting aside his Don Corleone fit on its front cover, Reasonable Doubt doesn't offer the perspective of Jay-Z as we know him now—head of a billion-dollar empire—but rather as Shawn Carter, a hustler and former drug dealer from Brooklyn with much greater ambitions. That we all know he eventually ended up at the top doesn't make the rise any less captivating, even as Jay's stoic delivery throughout this self-narrated origin story is always ice cold. You'd almost have to be to keep from breaking down at the thought of the horrors in "D'Evils" or the sword of Damocles that dangles throughout "Dead Presidents II." This isn't the Jay-Z you hear booming from Times Square souvenir shops but an underdog with something to prove and nothing to lose. Happy ending aside, it can still send a chill down your spine. – JT
Read more: How Jay-Z's Reasonable Doubt launched a hip-hop legacy
Listen: Spotify
---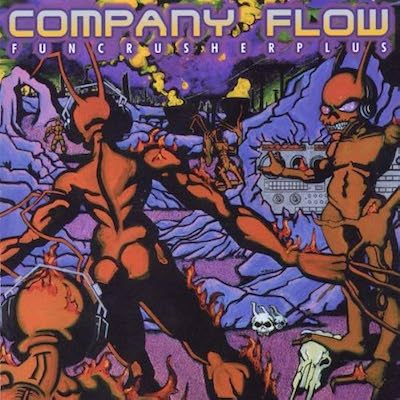 Company Flow – Funcrusher Plus (1997)
The extraterrestrials-with-headphones illustration on the cover of Company Flow's sole full-length album is a fitting visual for an album at once so leftfield and visionary when it was released in 1997. The proudly "independent as fuck" group, helmed by Bigg Jus and El-P five years before his own solo debut, left party raps behind in favor of alien soundscapes, leftist politics and unpacking personal trauma. Samples of dialogue from Jodorowski films crash up against anticapitalist critiques and Mr. Len's lo-fi beats that still feel like they could level a skyscraper. More than 25 years later, it's still disorienting and dissociative, abrasive and uncomfortable—any album with that kind of potency is worth savoring. – JT
Read more: Company Flow's Funcrusher Plus was an epochal, inimitable debut
Listen: Spotify
---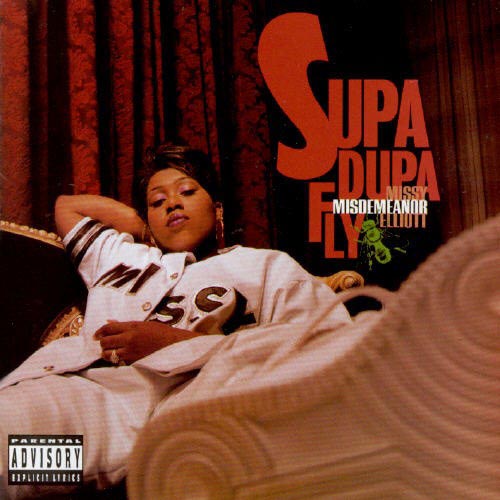 Missy Elliott – Supa Dupa Fly (1997)
I can't be the only one with vivid memories of seeing the video for "The Rain (Supa Dupa Fly)" for the first time on MTV, Missy Elliott sporting a Hefty bag through a fish-eye lens, and thinking that the spectacle like the future of hip-hop from some faraway galaxy. Paired with spacious and space-age beats from Timbaland that knocked hard enough to rattle speakers off the shelf, Supa Dupa Fly sounded like nothing else upon its release. Portsmouth, Virginia-born rapper Elliott had stacked up a number of credits leading up to her first album's release—guest spots on Jodeci albums, a shelved R&B record with her high-school group Sista, a song on the Dangerous Minds soundtrack—none of which adequately offered context for the kinds of versatile, complex and rhythmically innovative material she'd offer here. "The Rain" is the perennial standout, a post-modern party-starter 26 years and counting, but the highlights come at a steady clip: "I'm Talkin'," "They Don't Wanna Fuck Wit Me," "Beep Me 911" and so on. Forward thinking with pop appeal, sexually liberated while shrugging of commercial sex-appeal cliches, Supa Dupa Fly felt like the beginning of a new age in hip-hop. – JT
Listen/Buy: Spotify
---
Lauryn Hill – The Miseducation of Lauryn Hill (1998)
Perhaps more than any other popular artist, Lauryn Hill has been a vessel for modern music's defining forms. After her split from the Fugees, Hill's debut combined the warmth of soul, the harmonies of doo-wop, the slickness of contemporary R&B, and the raw immediacy of hip-hop. Like the Fugees, Hill incorporated reggae too, recording the bulk of the album at Tuff Gong recording studios in Jamaica, a space owned by Bob Marley's family. Then as now, Hill's versatility had few parallels. On The Miseducation of Lauryn Hill, she was as comfortable hurling diss tracks at ex-collaborators as she was crooning about broken relationships, as competent in rapid fire rap flows as in acrobatic R&B vocal runs. – Noah Sparkes
Listen/Buy: Spotify | Turntable Lab (vinyl)
---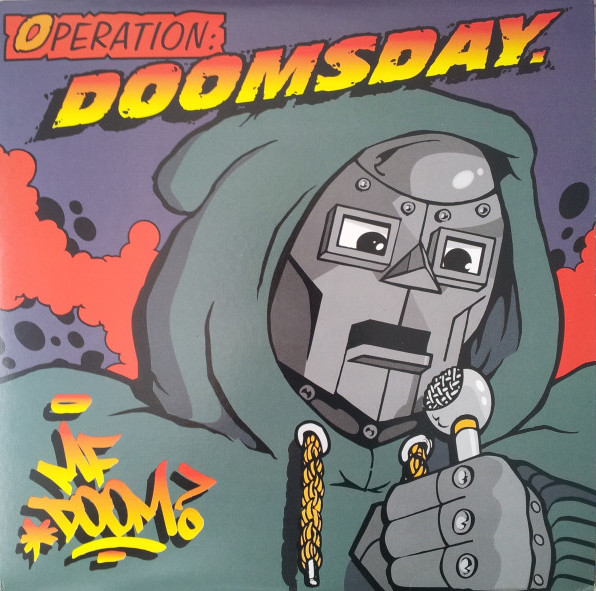 MF DOOM – Operation Doomsday (1999)
Dumile Daniel Thompson introduced himself in the early '90s as Zev Love X, a clever emcee on the rise in New York's KMD whose first major appearance was a guest verse on 3rd Bass' "The Gas Face." But after the death of his brother, DJ Subroc, and the subsequent end of KMD, Dumile disappeared from hip-hop for seven years, only to reappear as a newly christened villain with a Dr. Doom mask, a surrealist approach and reels upon reels of campy radio-drama samples. Operation Doomsday gave MF DOOM a new identity and a new energy, less a comeback than a rebirth and the beginning of a legacy that would alternately dazzle and confound for the next two decades. Though he'd deliver even greater feats of lo-fi hip-hop wizardry with Madlib as Madvillain, the songs on Operation Doomsday still stand among the late emcee's best: the summer chillout of "Doomsday," the buoyant hilarity of "Rhymes Like Dimes," the busted metronome of "Tick Tick…" He came to destroy rap, perhaps, but the metal-faced villain mostly just made it a lot more fun. – JT
Listen/Buy: Spotify | Turntable Lab (vinyl)
---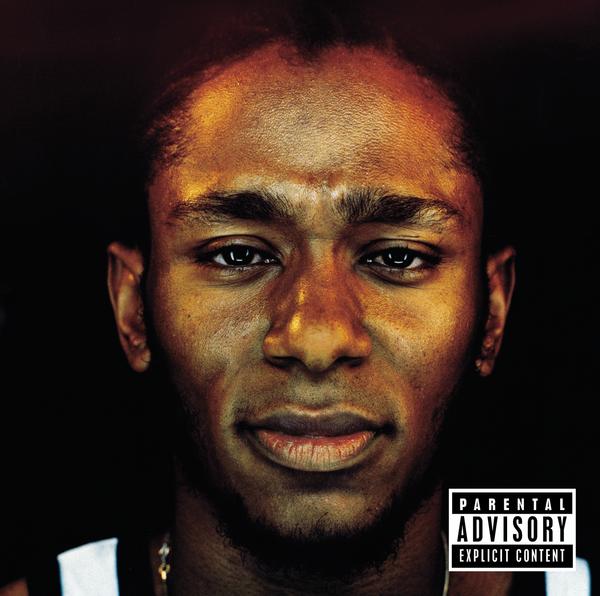 Mos Def – Black on Both Sides (1999)
A formidable lyricist who made a dazzling display trading bars with onetime partner-in-rhyme Talib Kweli in Black Star, Mos Def (now known as Yasiin Bey) raised the bar higher with his first proper solo outing, addressing everything from staying street smart to callipygian queens to the nature of hip-hop itself. "People talk about hip-hop like it's some giant living on the hillside, comin' down to visit the people," he says on opening track/Fela Kuti nod "Fear Not of Man," immediately clarifying, "We are hip-hop." But his particular vision of hip-hop included a reclamation of rock 'n' roll as Black music, melodic expressions of gratitude via cosmic soul, live instrumentations and string arrangements along with the odd DJ Premier production job. Astonishing not just for holding nothing back, Black on Both Sides makes all of its disparate and eclectic parts all work together in harmony. – JT
Listen/Buy: Spotify | Turntable Lab (vinyl)
---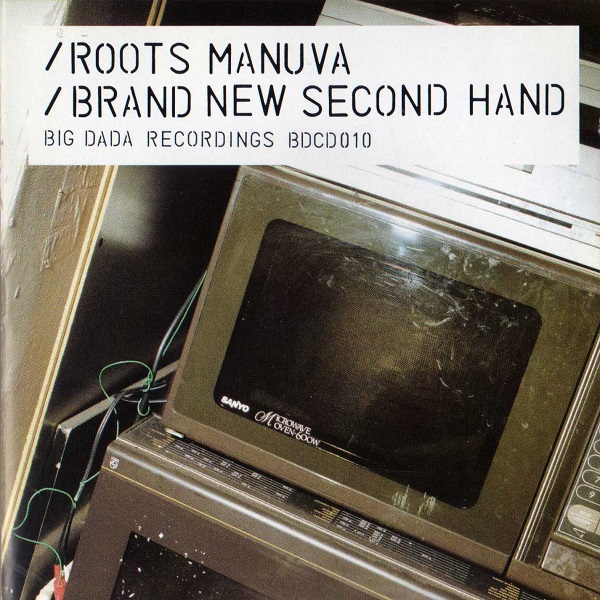 Roots Manuva – Brand New Second Hand (1999)
While UK hip-hop had existed for more than a decade before Brand New Second Hand (go check out early UK rappers like Derek B and London Posse), Roots Manuva's debut was the first bonafide masterpiece to come out of the UK scene. Like so many legendary rap albums from this era, these 17 tracks haven't aged a day. It shifts effortlessly through tones, from reflective ("Movements") to eerie ("Clockwork") to upbeat ("Fever") to experimental ("Oh Yeah…"). The album is littered with dub inflections and reggae references (its title is taken from a Peter Tosh track) like its creator's patois-infused voice, which elegantly holds the whole thing together. A contender for the greatest ever English-language rap album not released by a North American. – TM
Read more: The Best Roots Manuva Songs
Listen/Buy: Bandcamp
---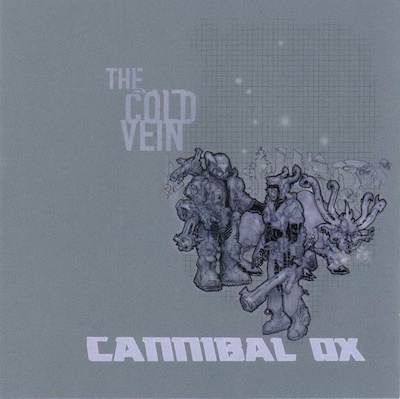 Cannibal Ox – The Cold Vein (2001)
Cannibal Ox's Vast Aire said in 2003 that The Cold Vein is a phrase they coined as a stand-in for a desperate situation, but it just as easily describes New York as a labyrinthine grid with a system of subterranean tunnels and potential dead ends. A prime illustration of why El-P's music is so often called "dystopian," his production here sounds like robotic warfare and nightmares come to life beneath Vast Aire and Vordul Mega's vivid depictions of the Big Apple as "rotten to the core." Pitch black even when plated in reflective chrome, The Cold Vein is a tour of its grimiest and most perilous corners and rooftops, unflinching in its depictions of violence and poverty and surviving in an unforgiving urban landscape. It doesn't feel like verité, though—more like a Chris Marker film in a Gundam suit, a portal to the future behind a bloody turnstile. – JT
Listen/Buy: Bandcamp
---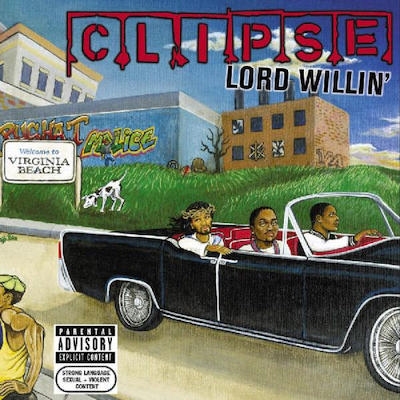 Clipse – Lord Willin' (2002)
Maybe Pharrell Williams and Chad Hugo didn't save all of the best Neptunes beats for Clipse, but they certainly got the duo's most interesting production. On breakout single "Grindin'," the spare, relentless thud of the percussion and voluminous bass make the gleeful nihilism of Pusha T and Malice even more chilling. Lord Willin is by no means all doom, gloom, crack sales and digital sales: "When The Last Time" is a synth-screeching, stutter-step club banger par excellence that a dozen higher-profile rappers would've killed for, and the horn-driven "Young Boy" and "Cot Damn" are almost as party-ready. But menace is always around the corner—a darkness that would bloom in full years later on the perfect, pitch-black Hell Hath No Fury. – LG
Listen/Buy: Turntable Lab (vinyl)
---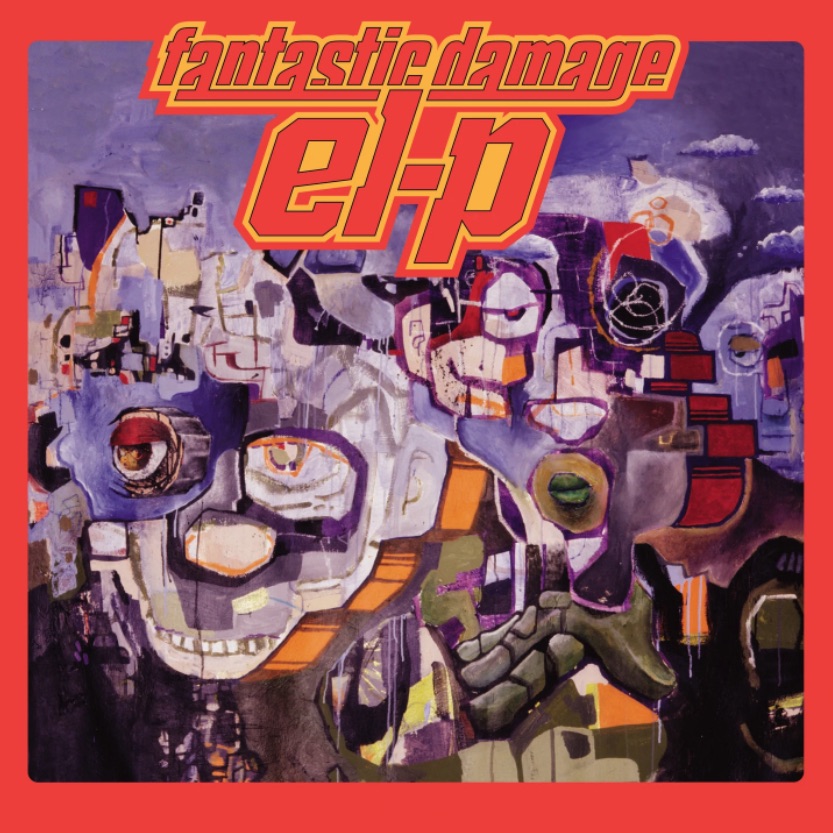 El-P – Fantastic Damage (2002)
From his beloved current work as one half of Run The Jewels to helping birth independent hip-hop with Company Flow, El-P is one of the few rappers to have remained at the vanguard of hip-hop over the course of nearly three decades. His debut solo full-length Fantastic Damage is among the genre's most cacophonous and dynamic releases—an auteur-driven urban nightmare that's up there with Taxi Driver as a definitive document of New York at its most paranoid and dangerous. The dexterity in production on album highlights like "Deep Space 9mm" and "Delorean" makes other seminal rap albums look unambitious, incorporating dense layers, warped rhythms and a futuristic sheen. A definitive cultural document of the turn-of-the-millenium era. – TM
Listen/Buy: Turntable Lab (vinyl)
---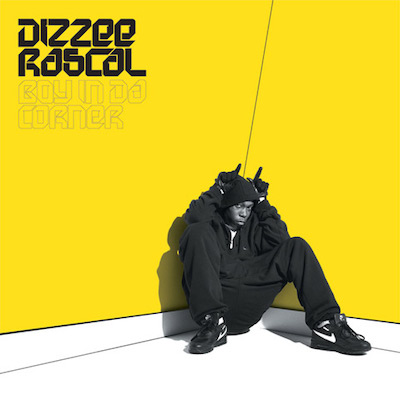 Dizzee Rascal – Boy in Da Corner (2003)
No matter how often I read it, I'm incapable of comprehending how Dizzee Rascal possessed the nous and vision to self-produce his landmark debut between the ages of just 16 to 18. Twenty years on, the remarkable Boy in da Corner remains one of the most futuristic albums in the whole rap pantheon. From the in-your-face bass of "Stop Dat" and "I Luv U" to the harsh minimalism of "Sitting Here" and "Jezebel," Dizzee Rascal's debut is as timeless as it is effortlessly experimental. There's a great quote in Michael Cox's authoritative history of the grime genre Inner City Pressure where Dizzee cites his observation of London's Canary Wharf skyscrapers from his East London home as a formative memory of his youth. Boy in da Corner reflects this vision—cold, alien and undeniably spectacular. – TM
---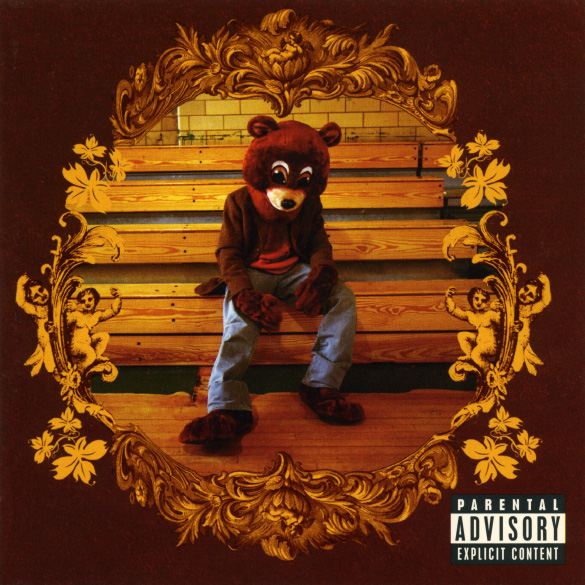 Kanye West – The College Dropout (2004)
Before taking an unfortunate turn into anti-Semitism, Kanye West debuted with one of the greatest hip-hop records ever made. The College Dropout is a soulful tapestry of overlapping personas: the genius producer, the upstart with winning confidence ("Now I could let these dream killers kill my self-esteem/ Or use my arrogance as the steam to power my dreams"), the shrewd social commentator ("Drug dealer buy Jordan, crackhead buy crack/ And the white man get paid off of all of that"), the Christian materialist ("Roc-A-Fella chain, yeah, that's my rapper style/ Rosary piece, yeah, that's my Catholic style"), the chosen survivor who recorded one of his best songs with his jaw wired shut after a car crash. It wouldn't be the last time West would try to sort through his own contradictions on record. But in a world-class catalog, it remains his best work. – CB
Listen/Buy: Turntable Lab (vinyl)
---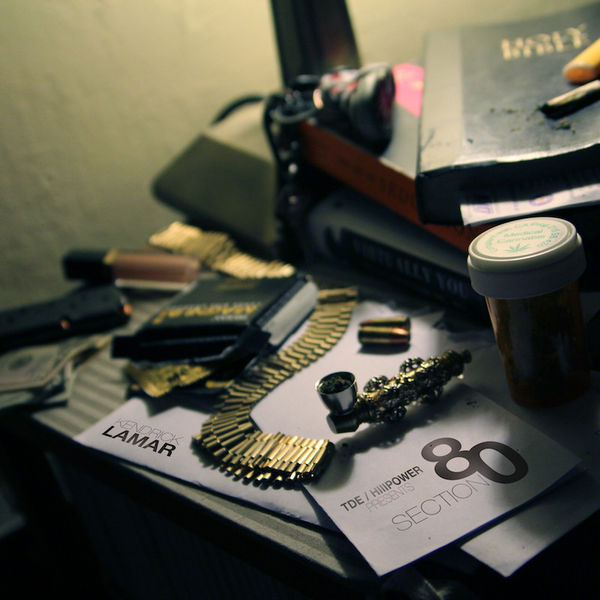 Kendrick Lamar – Section.80 (2011)
It's remarkable how far Kendrick Lamar traveled in just a few years, how much farther he pushed himself and hip-hop in general since the release of his debut—so much so that Section.80 scarcely gets mentioned now when discussing the Pulitzer-winning Compton rapper. Which is remarkable in itself, because it's as good as rap debuts get. A re-introduction of an introspective rapper—who'd been releasing mixtapes since he was a teenager—making sense of the world he lives in through internal and external narratives, heart-on-sleeve reflections, no-filters 30,000-feet-in-the-air fantasies and just stone-cold slappers ("HiiiPower" still goes as hard as ever). That it's still a few inches from perfect is of little consequence; he'd fix that within a year's time. – JT
Listen/Buy: Spotify
---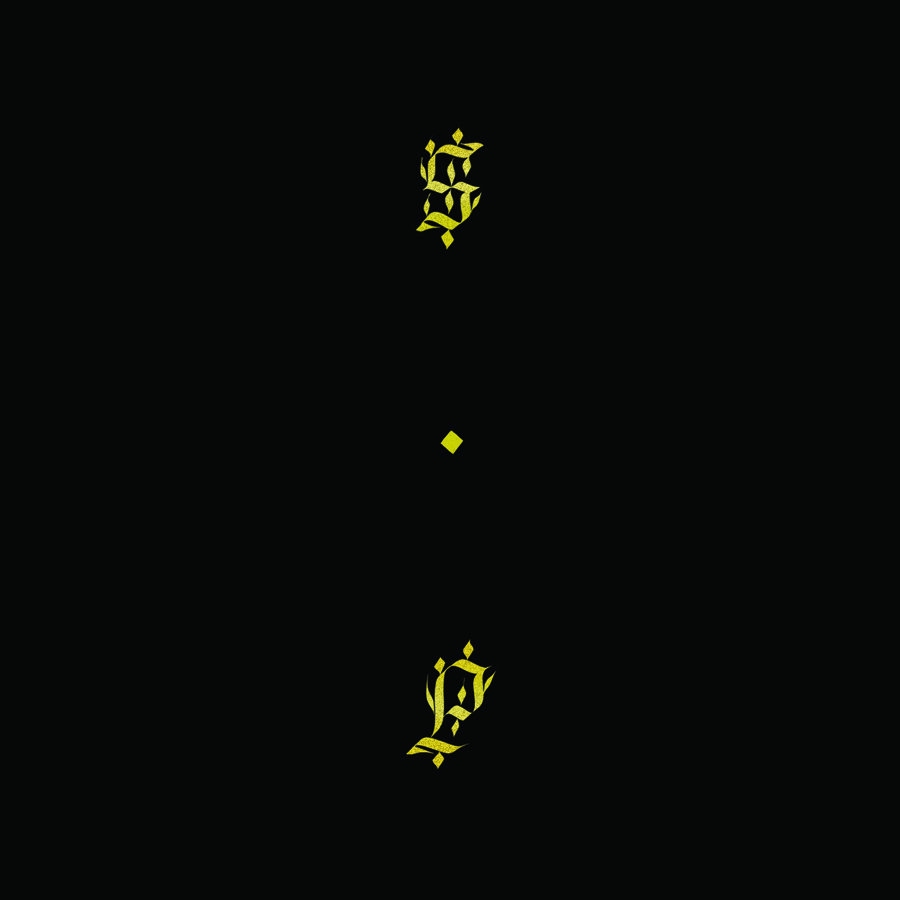 Shabazz Palaces – Black Up (2011)
Reinventions like the one heard on Black Up don't happen often, simply because most aren't bold enough to try it. Palaceer Lazaro, aka Ishmael Butler of Digable Planets, had been out of the game long enough to be uncertain of where in the hip-hop landscape he fit. But after his self-released, home-recorded first two EPs picked up steam without any promotion, he ended up releasing a proper full-length debut on Sub Pop two years later. Showcasing the depths of his cosmic, psychedelic vision, it draws from similar jazz rap roots as that of his former group, but in a dramatically different fashion, subsuming Blue Note samples in plinks of mbira, spacey echo effects and surrealistic imagery. There's no obvious precedent or reference point for a record like this, making its arrival both unexpected and exciting. "Fuck they rules," Butler says in "Are You…Can You…Were You (Felt)", "It's a feeling." – JT
Read more: Ishmael Butler on the 10 Best Shabazz Palaces Songs
Listen/Buy: Bandcamp
---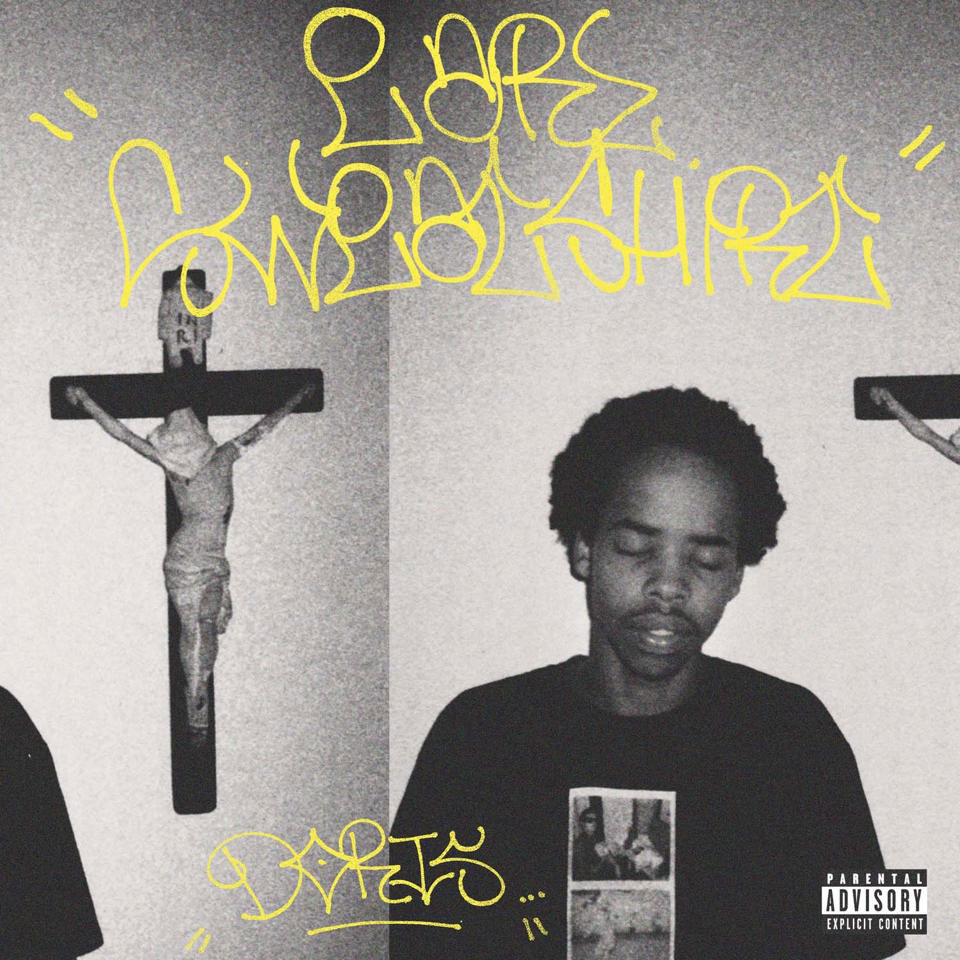 Earl Sweatshirt – Doris (2013)
Between his debut mixtape Earl and his proper debut album, Earl Sweatshirt attended a school for at-risk teens in Samoa—resulting in the strange "Free Earl" campaign that Earl himself expressed vocal discomfort about. Yet when he returned with Doris, though he was only 19, Earl had evolved dramatically as a rapper, delivering an album of dark and spectral songs that split the difference between Doom and the RZA. It's an eerie, often personal, frequently disorienting album that offers a closer look at who this young rapper is than the horrorcore-influenced approach of his earlier songs. Earl doesn't make any concerted steps toward the mainstream but rather something more genuine, a haunting debut that leaves a greater impact by leaving some of the shock value behind. – JT
Listen/Buy: Spotify | Turntable Lab (vinyl)
---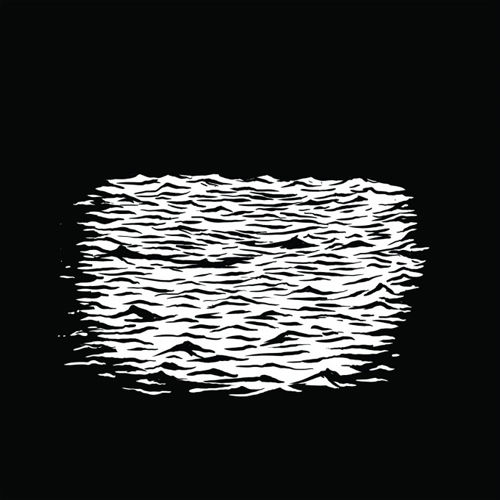 Vince Staples – Summertime '06 (2015)
Though there was precedent for a double-album debut prior to Vince Staples' first outing (Eightball, Kurupt), Summertime '06 still felt like a boldly ambitious first album, and one far more focused than double albums typically come. Clocking in an under an hour, Summertime '06 is lean but far-reaching, grim and eerie right from the jump ("Lift Me Up," "Norf Norf"). And though an effort of this scope is usually an excuse to run wild with stylistic experiments, Staples showcases an eclectic approach within a very specific kind of nightmarish grayscale, details like "They found another dead body in the alley" peppering haunted, crackling production that only emphasizes the desperation of the situation he sees around him. It's among the most bleak albums on this list, and that's saying a lot, but it's also one of the most consistently gripping in its slow-leak of loaded bits of context. The grandest expression of bone-chilling minimalism. – JT
Listen/Buy: Spotify
---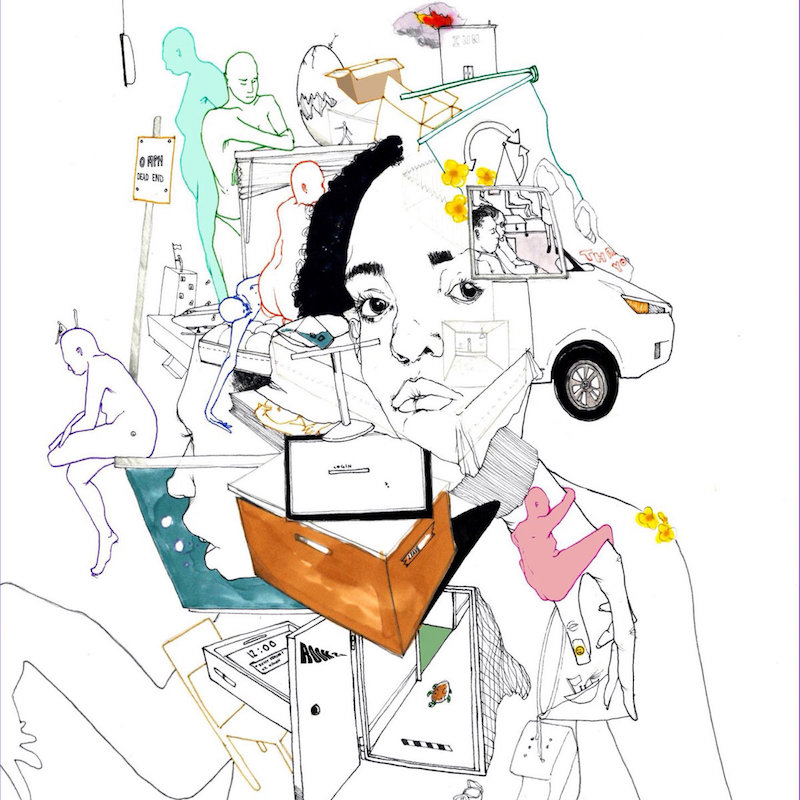 Noname – Room 25 (2018)
With a slam poetry background and the Telefone mixtape under her belt, Fatimah Nyeema Warner felt destined to deliver the goods on her proper debut. Room 25 portrayed Noname as a grown-up leaving her mixtape-making child self behind, discovering sex and love as she moved to LA for the work of creating new art—"my pussy teachin' 9th grade English/my pussy wrote a thesis on colonialism." The production and instrumentation pull from a wide range of hip-hop abstractions (Chance, Kendrick, D'angelo, The Roots), while Noname's vocal flow expands on Nuyorican and neo-soul (Erykah, Jill, Lauryn) to suggest an instrument itself, like a syrupy jazz guitar helping convey bars about parties and politics. – AB
Listen/Buy: Bandcamp
---
Treble is supported by its patrons. Become a member of our Patreon, get access to subscriber benefits, and help an independent media outlet continue delivering articles like these.