Primal Scream : Chaosmosis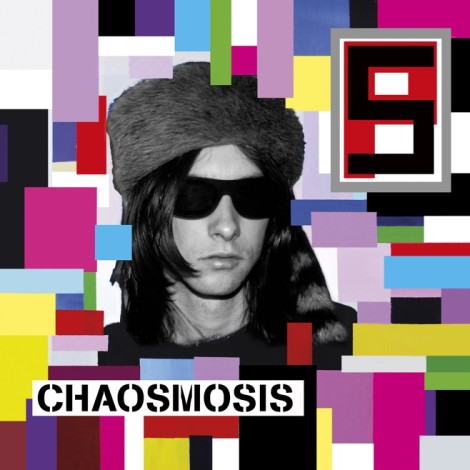 Primal Scream's initial claim to fame was 1991's Screamadelica, an album that changed the course of music and helped usher in a new age of electronic pop. It's a timeless record, having inspired numerous bands to replicate its fusion of psychedelia, soul and rave culture. A decade later, their much noisier XTRMNTR pushed the boundaries for much more aggressive electronic music that, of late, has unfortunately evolved (or devolved) into a weird contest of who can drop the bass harder. As these two extremes have proven, Primal Scream have never been interested in appealing to a broader audience, though over the course of time they've built up a steady and loyal fanbase. And though trends in music are constantly shifting, in sounds heard today you can still pick up on stuff that Bobby Gillespie & Co. already did more than two decades ago.
They could have ridden that nostalgia as far as it would go, if they wanted to. Reunions of '90s-era bands have become standard at this point, and Primal Scream could have easily lived on their past critical success alone. The band even did briefly, playing Screamadelica in full to audiences around the world some years back. But instead of solely cashing in on past success, Primal Scream more recently ended up making (the underrated) More Light, which showed they were still committed to making interesting, even exciting music. More Light may not have been as bold as their prior releases, but it was a nice return from a great band. Following that is Chaosmosis, the band's 11th record, which embraces 21st Century electronic sounds.
On Chaosmosis, the band try their hand at more pop-oriented songs, but this time around, something isn't working. Primal Scream has already covered this territory years ago, and when they did it was exciting and innovative. That doesn't mean there aren't any notable tracks here, however. First single "Where The Light Gets In," featuring Sky Ferreira, is an exceptional addition to both artists' catalogs. The song initially seemed like a promising harbinger of things to come, but the remainder of Chaosmosis never quite reaches that level, though it has its moments. With "Autumn In Paradise," the electronic sounds are put to better practice and mixes a nice guitar riff, a catchy synth track and Bobby Gillespie's eerie whispered vocals with the band truly at their best here. "(Feeling Like A) Demon Again" carries similar traits with its hypnotic keyboards and Gillespie's cryptic words that help create an icy atmosphere. Conversely, "Trippin On Your Love," featuring HAIM, is a nod to '60s California Pop with a modern twist, though HAIM's second feature, "100% Or Nothing," is a bland pop track that sounds like it was rushed out of the mainstream hit factory.
Guitarist Andrew Innes said before the album's release that it was rushed after the demolition of their longtime studio in the UK. While it's certainly a big setback for the band, the speediness of crafting Chaosmosis leaves it feeling unfinished. There's sort of a direction, but it's not entirely cohesive, the songs pasted together instead of fully fleshed out. As fresh as the production is, ultimately Chaosmosis feels like a missed opportunity.
Similar Albums:


Blur – The Magic Whip


Sky Ferreira – Night Time, My Time


UNKLE – War Stories