Shadow of the Horns: Metal is the new rock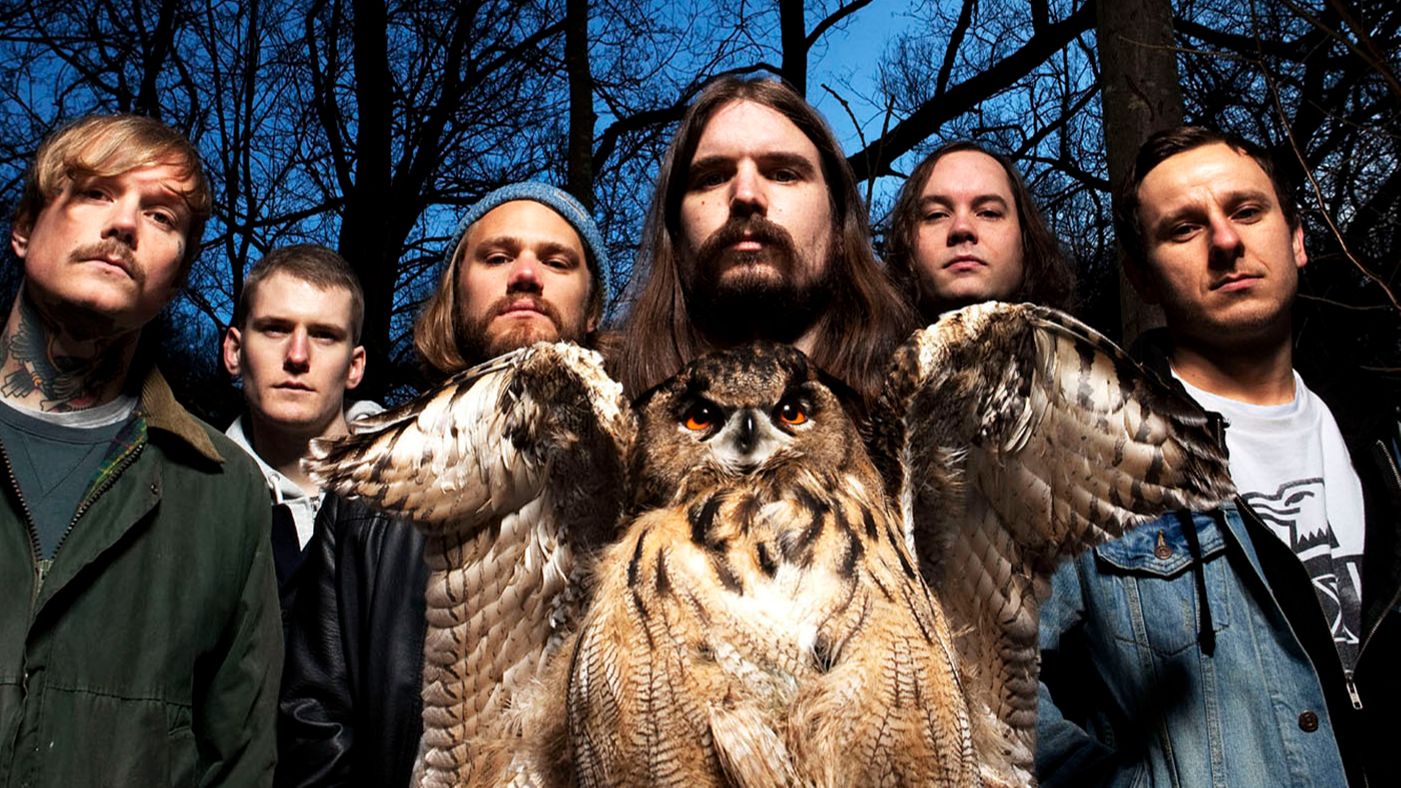 Last month, Foo Fighters settled a long-running speculation that they were breaking up with a silly video in which Dave Grohl tries, and fails, to launch a solo career. But amid the hope for the future and assurances that the Foos would continue their career as planned, there was still one fact that came out of the stunt: They were, in fact, taking some time off of recording and touring. When you're one of the biggest rock bands in the world, you need some time away from the arenas and jets. Or so I would assume, anyway; I've never been as famous as Dave Grohl is.
Foo Fighters aren't anywhere near their creative peak—that was more than 15 years ago, for those of you straining to remember. But it's hard to name a mainstream rock band right now whose artistic output matches up with their commercial success. Bruce Springsteen and U2 are still able to fill stadiums, but their best songwriting is, like Foo Fighters', behind them. Ditto Pearl Jam. Muse? Good lord, no. Even when you dig a little deeper into the bigger alt-rock acts, the best I can come up with is Queens of the Stone Age, who are more than a decade removed from Songs from the Deaf, and Arctic Monkeys, who never really quite achieved a classic album of their own, despite their best Homme piggybacking. Though while we're on the subject, Iggy Pop's new album Post Pop Depression, featuring QOTSA's Josh Homme, is one bright spot in a dismal and morbid year for rock icons.
But then again, it's hard to remember a time in my life when the biggest rock acts were the ones making the most interesting music. Perhaps in the mid-'80s, when artists such as U2, Springsteen and Prince were at their creative peak while building a commercial empire. And I was four. Since then, if you wanted to find innovation in rock, your best bet was to dig deep underground, into the SST, Matador and Sub Pop territories—which did result in Nirvana, after all (and Foo Fighters by proxy—the circle is complete!). But now that's not necessarily true, the prevailing trend in guitar-based indie being a kind of tepid shoegaze retread or nu-twee. There is, however, the bright and notable exception of Savages, whose Adore Life has the power to shatter the foundations of venues ten times the size of what they're playing.
Rock simply isn't the domain of creativity that it once was. But I'm not necessarily mourning it—I'm simply acknowledging that most of the interesting stuff taking place in guitar-based music right now is happening in metal. One of the best rock albums of 2015—or 2016, if a December 18 release date is well past the release-date cutoff by your standards—was in fact a metal album. Baroness' Purple, the band's fourth album, found them blending their trademark melodic thunder with Brian May-style riffs and radio friendly melodies that past albums typically reserved for the single (though 2009's "A Horse Called 'Golgotha'" certainly sounded like fantasy rock-radio fodder). The album contained just about everything a great metal album should, as well as the defining characteristics of a great rock album: riffs, hooks, big choruses, volume, energy and passion.
The thing about both metal and rock is that they're pretty malleable when you get down to it. So while saying a black metal album is the best rock album of the year probably doesn't make a lot of sense, if you widen your filters to allow in something as genre-curious as the black metal, shoegaze, thrash and post-hardcore hybrid of Deafheaven's New Bermuda, then it doesn't seem so absurd. Ditto VHOL's Deeper Than Sky, an album that featured a soaring thrash opener, a minute-long hardcore punk track, a heroic black metal prog odyssey and an ass-kicking piano instrumental. Certainly, this super-team of metal vets know their way around every style and subgenre of metal blindfolded with one fist tied behind their frayed denim vest. But at the end of the day, that sounds a lot like rock 'n' roll to me.
And as we head into the second quarter of 2016, one of Foo Fighters' former tourmates—Norway's Kvelertak—is now putting their hat in the ring to claim the rock crown for the year. Their new single "1985" makes quite certain of that, as you'll find in my track recommendations this month. But they've been leading up to this for some time. Their first two albums were simply great rock at heart, despite the saddle-walloping heaviness, and with as many guitarists as they've got, it's really only a matter of time before they translate that into the classic rock bombast we've known they had in them all along.
If you're looking for justification that metal is the new rock in terms of record sales or concert ticket gross, well, I just don't have that. By sheer numbers and resemblance to Bon Jovi and Nickelback songs (though #notallcountry amirite?), it would seem that country has taken that mantle. And don't get me wrong: Metal isn't a new genre, but somehow it continues to get more interesting with age. My take is that all the innovation, experimentation, weirdness and fun has moved to the fringes, where the riffs are heavier and the horns are held high.
The best metal tracks of April 2016
Dead Cross – "We'll Sleep When They're Dead"
Dead Cross is the newest outfit to appear in this roundup of the month's best metal, but band's made up of a bunch of old pros. Anchored by former Slayer drummer Dave Lombardo (it still hurts to have to say that), Dead Cross is mostly made up of vets from Treble's hometown of San Diego: The Locust's Gabe Serbian and Justin Pearson, and Retox's Michael Crain. That being said, if one particular musician's history informs the sound of the band more than the others, it's Lombardo. In fact, new song "We'll Sleep When They're Dead" sounds pretty much like Reign in Blood-era Slayer, which means it fucking rules, of course. There's some hardcore rawness to the full-speed forward assault, but this is a thrasher at the end of the day, and one that's a hell of a lot of fun to listen to.
[album TBD]
Kvelertak – "1985"
To reiterate the point I was making in this month's essay, metal is the new rock 'n' roll, and Kvelertak is the band that's poised to drive that point home in 2016. Their new single "1985" is a lot less driven by the hardcore intensity of 2013's Meir (which had plenty of Lizzy and AC/DC influence of its own), and instead leans much more heavily on their Thin Lizzy influence (and hey, maybe a little Van Halen, too). By the strictest standards, this isn't really a metal song, just a really heavy rock 'n' roll song. But the more those lines blur, the less important that distinction is. This song rocks hard, of course, and features some outstanding guitar harmonization, not to mention some of the best melodic material that Kvelertak has served up yet. By all accounts their latest is shaping up to be a ripper, and "1985" is a fun introduction to the next stage of their never-too-many-guitars madness.
[from
Nattesferd
, out May 13;
Roadrunner
]
Howls of Ebb – "Cabals of Molder"
Howls of Ebb are, like a number of Northern California contemporaries, doing some pretty outstanding things with black metal right now. Yet unlike Bosse-de-Nage or Deafheaven, they're moving in a direction away from more accessible post-hardcore or shoegaze hybrids. "Cabals of Molder," from their upcoming album Cursus Impasse: The Pendlomic Vows, is a descent into abrasive and twisted realms, the band's embrace of darkness and dissonance an asset that sets them apart from most contemporary black metal. There's nothing necessarily traditional about what they do, save for the fact that it does, indeed, sound evil. That being said, this track takes on a lot of atmospheric and rhythmic shifts, with some Gorguts-like string mangling for good measure. If you prefer your black metal devoid of hope but big on innovation, this track should brighten (er, darken) your April.
[from
Cursus Impasse: The Pendlomic Vows
, out April 15; I, Voidhanger]
Charles Bradley – "Changes"
OK, you got me. This isn't a metal song. It's a soul song. And you can say you were deprived of one legit new metal track this month, if you really want to, but hear me out. "Changes" is, of course, a Black Sabbath song, and Charles Bradley imbues it with even more weight than Sabbath did back in the early '70s. It's a ballad, so that's to be expected—even in Sabbath's hands it's not really a metal song. But man, Bradley just absolutely kills the performance on this one, giving all of his soul in a pained and powerful vocal take while the Menahan Street Band backs him up with a heavy dose of fuzz bass and horns. Now, we can argue whether or not this is actually one of the best metal songs of the month, but it is for sure one of the best tracks of the month, and since it's a cover of a song by the greatest metal band of all time, I don't even think this is really an argument.
[from
Changes
, out now; Daptone]
Palace of Worms – "Nightworld"
It's kind of a coincidence that three of my picks this month come from California bands, but then again, the Golden State has been a haven for great heavy music since the Golden Age of Thrash. Oakland's Palace of Worms, however, play a darkly complex style of black metal that takes influence from post-punk and goth records of the early '80s and late '70s. That's a combination of sounds that hits my pleasure center square in the bullseye (that's not a euphemism, btw). The first five minutes are a menacing rush of blast beats, growling vocals, crushing doom heaviness and an unexpected melodic sensibility that takes this massive piece of unholy wonder and adds some unexpected beauty. But then, in its last two and a half minutes, "Nightworld" sheds its grizzled exterior and goes full bore into transcendent post-punk hooks, the likes of which is a much more thrilling development than what your average post-black metal band is leaning on these days. I might have found my new favorite metal band. Maybe you have too.
[from
The Ladder
, out April 8;
Broken Limbs
]
Piece by piece
Recommended metal albums of March/April:
The Body's No One Deserves Happiness: The Body embraced electronic beats, ethereal female vocals and a weirdly danceable structure on their new album, which is their own attempt at the "grossest pop album of all time." It's more or less exactly that, with hooks and beats getting into some nasty and distorted territory. It's not a traditional metal album, but it's even less of a traditional pop album. One thing's for sure though: It's their best album to date. (Thrill Jockey)
Cobalt's Slow Forever: I'll admit that I was hesitant to dive into this, considering Charlie Fell has a habit of saying or singing some highly insensitive things, but if there's one thing I've learned since discovering Cobalt, it's not to doubt Erik Wunder. This double album is a truly colossal piece of work, balancing the band's all-pistons-firing intensity with the expansive scope of Neurosis. Fell may very well get another relapse of foot-in-mouth disease, but it's not like it's the first time great art was made by someone with a troubling past. (Profound Lore)
Tombs' All Empires Fall: The Brooklyn black metal (and sludge, and goth, and post-punk) band offers up a shorter release than usual, following up 2014's Savage Gold with this 23-minute EP. Yet within those 23 minutes are some of the most diverse and vibrant sounds the band has ever recorded. I'd say that its mix of death rock dirges, psychedelic metal epics and more are a strong harbinger of things to come, but I don't know—this is pretty damn fantastic on its own. (Relapse)
Wake's Sowing the Seeds of a Worthless Tomorrow: I'll just cut to the chase—this is top-notch grindcore that doesn't waste time in wrecking your stereo (or Spotify account or whatever bullshit). Turn it up and rage. (7 Degrees)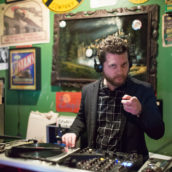 Jeff Terich
Jeff Terich is the founder and editor of Treble. He's been writing about music for 20 years and has been published at American Songwriter, Bandcamp Daily, Reverb, Spin, Stereogum, uDiscoverMusic, VinylMePlease and some others that he's forgetting right now. He's still not tired of it.