Drive Like Jehu-curated All Tomorrow's Parties canceled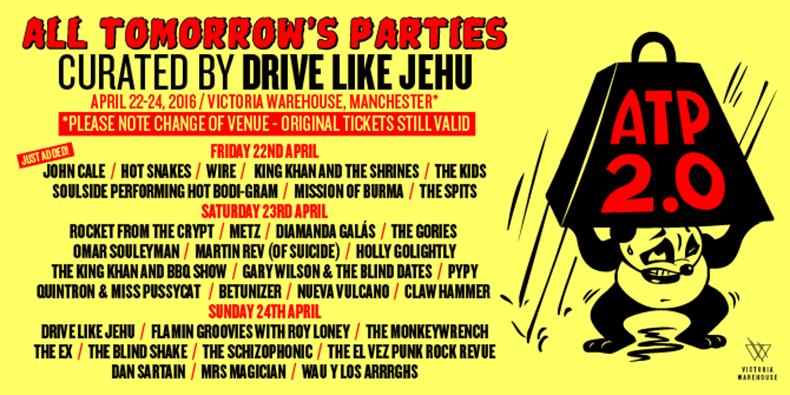 The upcoming All Tomorrow's Parties festival, curated by Drive Like Jehu, has been canceled due to "a lack of financial viability." The festival announced that ticketholders for the event, which was originally scheduled to take place on April 22-24, will receive refunds.
"It's a uniquely cruel hoax to appeal to Drive Like Jehu's ego and ask us to create a program based on personally inviting the bands and musicians that have inspired us and changed the way we hear music and then subject them and their supporters to this," John Reis of Drive Like Jehu says in a long Facebook post. "We really wanted this show to happen more than anything. It had all the makings of a legendary weekend. We were so committed to seeing this through that we remained hopeful ( blind in retrospect) amongst the ritualistic turmoil and crisis and trusted their solutions that would ensure that the show would definitely go on and the attendees would be treated fairly and the bands would be respected and celebrated."
The festival was starting to show signs of stress when the location was moved from Wales to England in March, and then John Cale pulled out a week before it was scheduled to take place. A pair of ATP pop-up shows, featuring Soulside and the Gories/the Monkeywrench, have also been canceled.