Dälek stream new album, Asphalt for Eden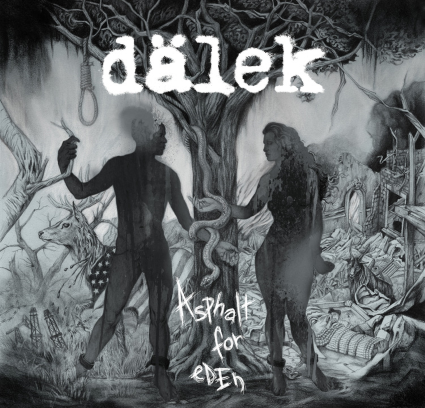 On Friday, New Jersey industrial hip-hop (and shoegaze and noise, etc.) outfit Dälek return with Asphalt for Eden, their first set of music in six years. The intense and darkly powerful group has made the transition to Profound Lore, which is generally known for its slate of metal releases (which are all pretty much fantastic). But for a hip-hop group whose music is this crushing, it makes perfect sense. Now that there's just one more day before the album is released, the group has made the full release available to stream in its entirety, courtesy of Rolling Stone. Listen to the Dälek Asphalt for Eden stream below.
Dälek Asphalt for Eden tracklist:
1. Shattered
2. Guaranteed Struggle
3. Masked Laughter (Nothing's Left)
4. Critical
5. 6dB
6. Control
7. It Just Is
Dälek's Absence is featured on our list of 10 Essential Industrial hip-hop albums.