Watch footage from the Converge "Blood Moon" performance at Roadburn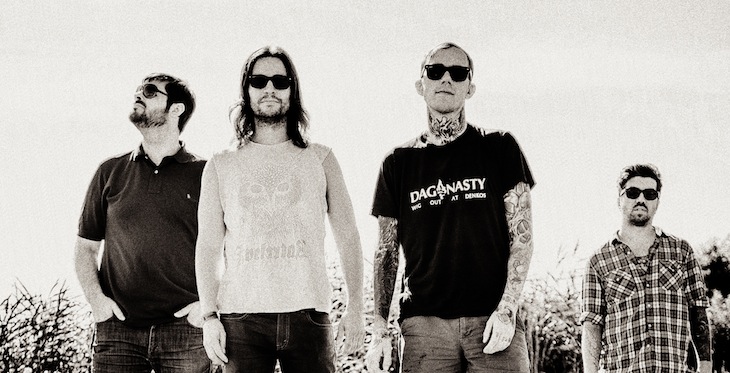 Last week, Converge performed a special show at the annual Roadburn festival in The Netherlands, which they dubbed "Blood Moon." This special show found the band performing their longer, more epic and dirgelike tracks from 2001's Jane Doe up to 2012's All We Love We Leave Behind, featuring guests including Chelsea Wolfe, Neurosis' Steve Von Till and Cave In's Steve Brodsky.
The Roadburn blog has shared some (impressive!) fan-shot videos of the peformance, which you can watch below.
"Cruel Bloom"
"Wretched World"
"Last Light"
The band did three performances of "Blood Moon" in Europe this month, though so far no other shows of its kind have been announced. Fingers crossed that Converge feels generous enough to share the experience with U.S. audiences.
Read our Celebrate the Catalog feature on the complete Converge discography.